Mandarin Grill at Mandarin Oriental, Kuala Lumpur has reopened as of 11 November 2020 with a refreshed menu following chef de cuisine Luigi Stinga's gastronomic exploration of local and Asian flavours.
Chef Stinga carries a wealth of culinary experience under his belt with stints at multiple Michelin- starred restaurants in Italy, such as 1-Michelin star Restaurant I Salotti and L'Accanto; 2- Michelin star Restaurant Quattro Passi, Il Pellicano and Seta; and 3-Michelin star Restaurant Piazza Duomo.
While Mandarin Grill focuses on serving authentic Italian cuisine with a modern approach complemented with excellent grill selections, during its closure, the F&B team, under the guidance of chef Stinga explored the vibrant tastes of local cuisine and have thus integrated a number of the Asian ingredients into the latest menu. The result is a tasteful merging of east and west, which is bound to delight even the most pickiest of eaters.
We got to try some of the recommendations recently and were simply wowed. Check out the dishes we sampled below: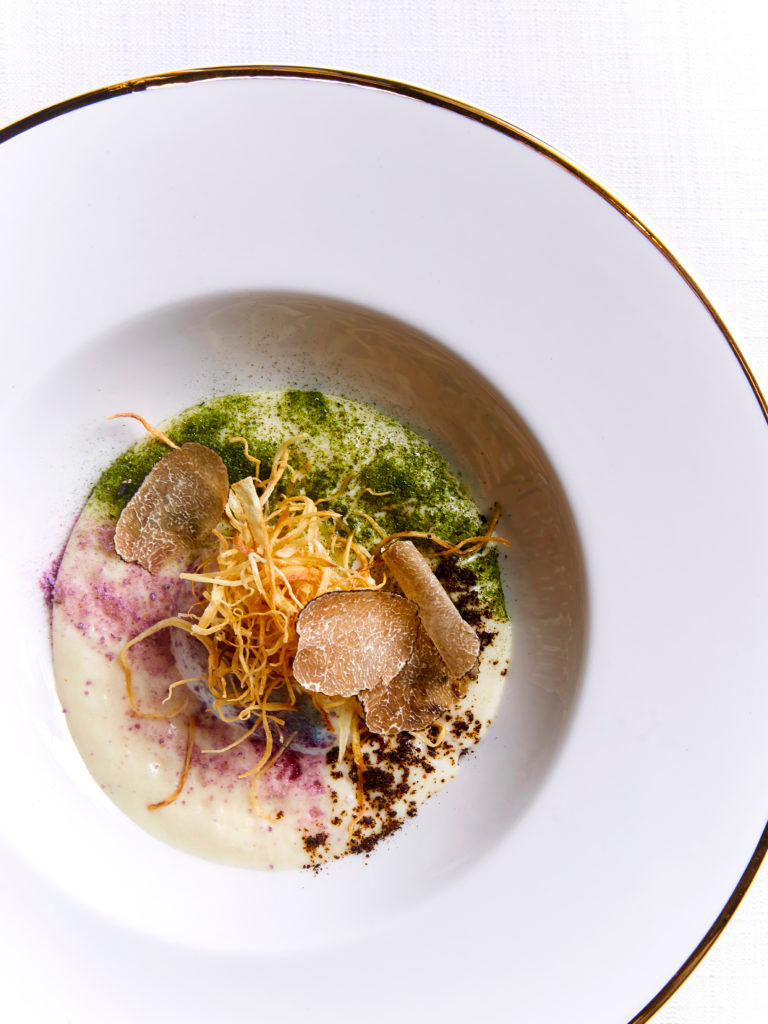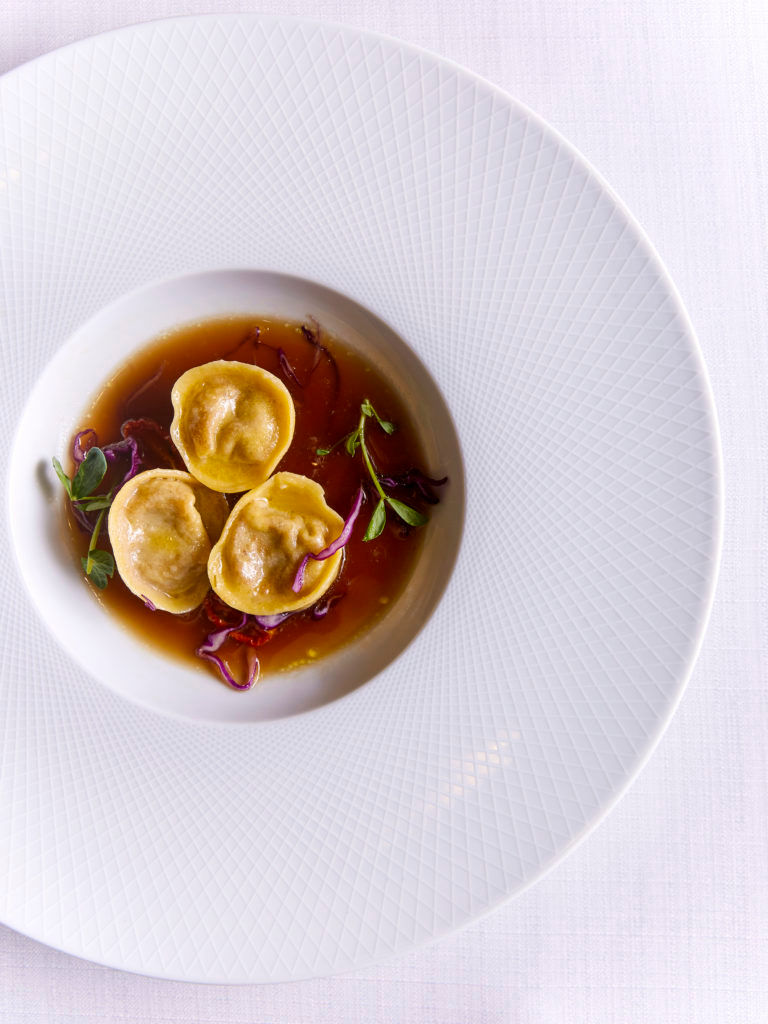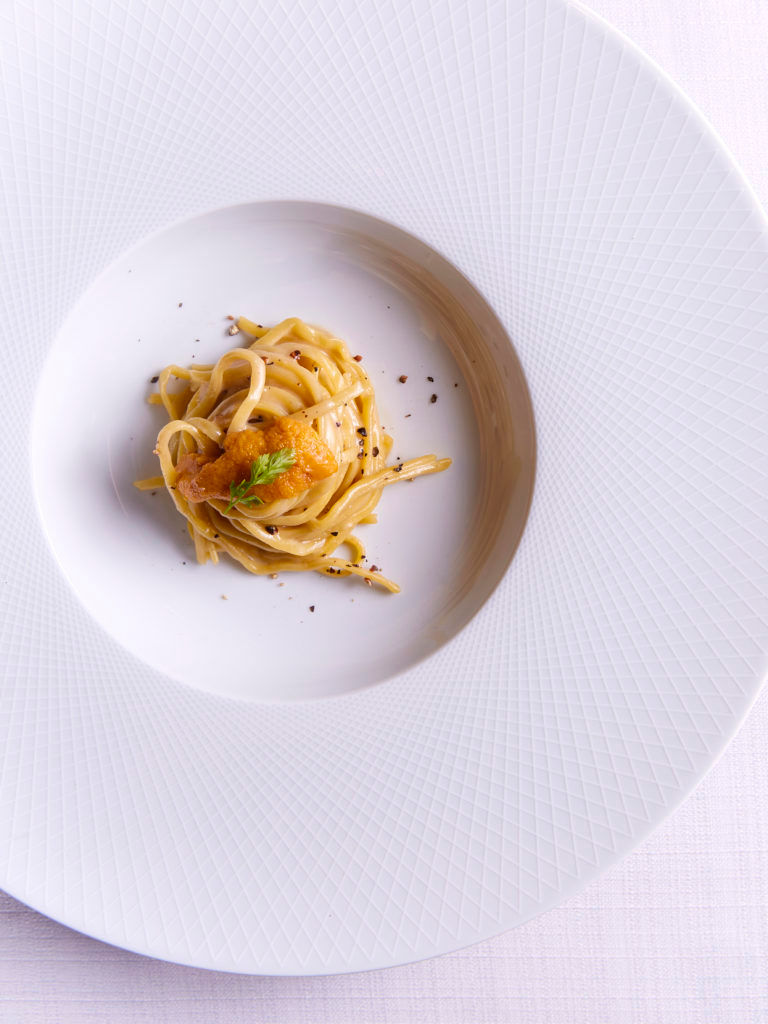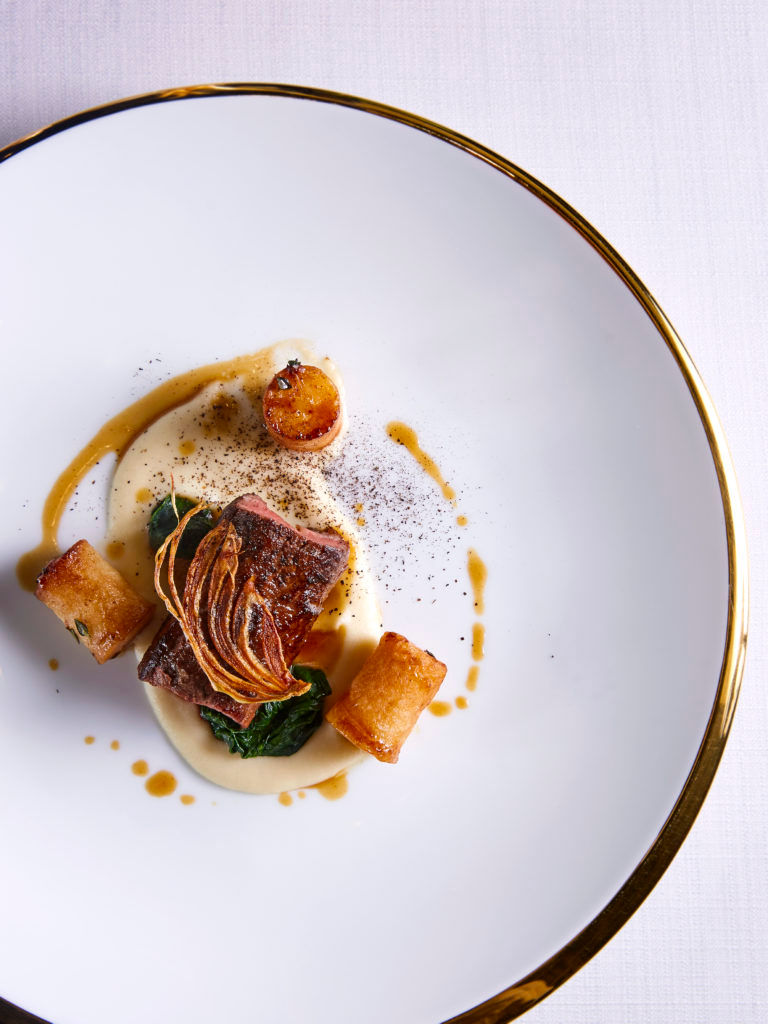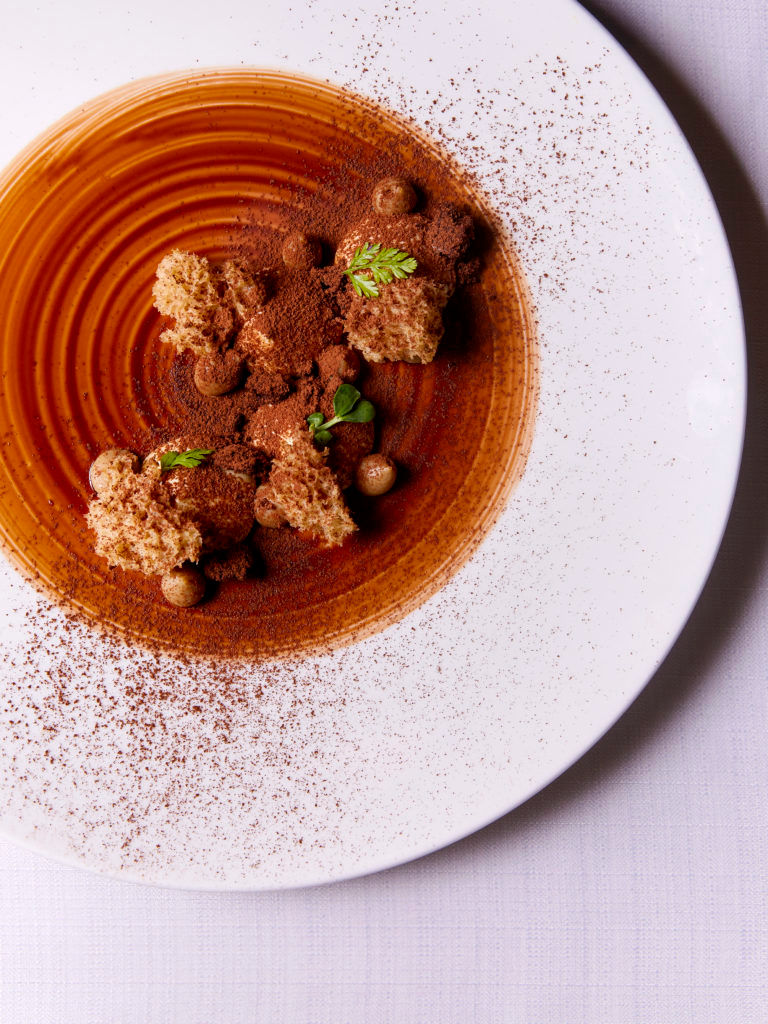 Upon our arrival we were first treated to a round of Prosecco mixed with a hint of peach – this was a bit too sweet to my linking, thought it made for a great day drink. I had the Prosecco on it's own, which was amazing, and truly highlights the fact that Mandarin Grill is an Italian eatery at its core. And diners can chose from an extensive list of premium champagne and wines from both old and new world, for a memorable dining experience with luscious wines paired with any of the new dishes.
We then had a small starter before the first course, the Uovo E Tartufo was brought out. There's a bit of showmanship attached to this dish, as the slow-cooked organic egg served with smoked scamorza cream and salsify comes in a smoked dome, which helps seal in the smoky taste, and is then opened in front of you. After which, an attendant will come and shave fresh truffles right in front of you.
Next was the Cappaletto, which was my personal favourite of all the dishes sampled that day. The perfect combination of a Malay and Italian dish, there was neither too much, nor too little of either the pasta base, now the meat. All of which was well rounded off with the mushroom and beef broth.
Next would be a delight for lovers of seafood. The Tagliolini was crowned with a prized sea urchin. The pasta, served with pecorino cheese and black pepper as well, stands well on its own too.
Next, a dish for the meat lovers. The Agnello is lamb served with white spring onion cream, potatoes & black lemon. An interesting ingredient, the black lemon gave the dish a touch of smoky zing, and worked well throughout all the flavour.
Finally came dessert, of which there were two options, the panna cotta or tiramisu, both Italian staples of course. Personally I don't really enjoy things which are sweet, unless there's some form of chocolate involved (and not white chocolate). Thus I really enjoyed the Tiramisu, but gave the Panna Cotta a try – which I guess those who like sweet endings might fancy, but I'd suggest the Tiramisu still.
Mandarin Grill is open from Wednesday to Sunday for lunch, 12 to 2pm and dinner, 6 to 10.30pm. For more info, check out their website, here.
written by.
Aaron Pereira
Digital Editor
This fine chocolate man, (that is a connoisseur of fine chocolates) prefers real-life conversations and living off-screen, but is slowly and surely embracing the digital, search engine optimised life.