When it comes to Japanese cuisine, omakase is a dining experience that offers the very best of what a restaurant has to offer. The word "omakase" means "I'll leave it up to you" in Japanese, and it refers to a multi-course meal that is curated by the chef. Considering how personalised the whole affair is, it comes as no surprise that omakase ranks among some of the most expensive and lavish dining experiences to be enjoyed in Malaysia and around the world.
Typically reserved for special occasions or romantic nights out, the omakase experience will have true fans of Japanese cuisine swooning at seasonal produce that are equal parts rare and impeccable. Most of these ingredients are flown in from Japan, so diners can expect to be pampered with only the freshest fare. It's going to be an extravagant affair, so be prepared to be absolutely tantalised by sashimi, sushi, top-grade meats and delicacies the likes of uni (sea urchin), shirako (cod milt), otoro (fatty tuna) and more.
Right here in Malaysia, specifically KL, there are several omakase restaurants that offer a luxurious dining experience. Here are 12 of the most expensive and exclusive omakase restaurants in the country that are worth indulging in.
The most luxurious and expensive omakase restaurants in KL, Malaysia
Taka by Sushi Saito
Perhaps the best of all the options out there is Taka by Sushi Saito. Brought to KL by the enigmatic Takashi Saito (Tokyo's youngest sushi chef to bag three Michelin stars), the restaurant offers the option of sake pairing for a truly authentic Japanese fine dining experience. The dining experience will see you seated at the magnificent 300-year-old Hinoki wood 16-seater counter while being served by chefs that have been thoroughly trained by Chef Takashi himself.
Featuring the finest and freshest seasonal pickings flown straight from Japan, as one of the most expensive omakase restaurants in Malaysia, you will not be disappointed by the creations at Taka by Sushi Saito.
Prices range from RM450 to RM1,400.
Address: Level 3A, The St. Regis Kuala Lumpur, 50470, Kuala Lumpur
Book here.
Tenmasa
Tenmasa is a casual yet chic restaurant that focuses on tempura. Spearheaded by Chef Masanori Iwaasa, it's the first premium omakase tempura bar in Kuala Lumpur. Tenmasa keeps things exciting with a degustation menu crafted quarterly based on seasonality, with ingredients sourced from sustainable farms in Japan.
At its 10-seater counter, you can witness the exquisite art of tempura making firsthand. Indulge in delights such as caviar-topped shirako, bafun uni with shiso leaf tempura, and comté cheese-filled A3 Wagyu rolls.
Prices range from RM188 to RM688.
Address: Menara Felda, Persiaran KLCC, 50088, Kuala Lumpur
Book here.
Wagyu Kappo Yoshida
Wagyu Kappo Yoshida is a beef omakase restaurant specialising in high-grade wagyu from Japan. The brainchild of Michelin star Chef Junichi Yoshida, this intimate and exclusive restaurant offers one of the best Japanese wagyu experiences in Kuala Lumpur.
The name "Kappo" comes from traditional Japanese cooking methods, which involve cutting, boiling, stewing, and frying. "Ka" refers to food cut with a knife, and also to the cutting and preparing of vegetables. "Po" means any dish that is prepared with heat or fire.
Guests can enjoy the signature flavour profile of each wagyu, elevated through a variety of cooking techniques. To complement the extensive wagyu beef menu, Wagyu Kappo Yoshida also offers a wide variety of other premium meats and seafood, available a la carte or as part of the restaurant's omakase menus. It's certainly one of the most expensive omakase spots in KL (and Malaysia in general), but worth a visit if you can't say no to well-marbled, melt-in-the-mouth beef.
Prices range from RM588 to RM1,188.
Address: 10, Persiaran KLCC, 50088, Kuala Lumpur
Book here.
Sushi Takumi
Sushi Takumi is an intimate omakase restaurant located in the neighbourhood enclave of Damansara Kim. The restaurant offers bold trends and uses the best fresh, air-flown seasonal produce from Japan. The Sushi Takumi menu experience will transport your taste buds to Japan's enchanting prefectures.
Prices go up to around RM588++.
Address: No. 81, Jalan SS 20/11, Damansara Kim, 47400, Petaling Jaya
Book here.
Sushi Yoshi
Sushi Yoshi centres around an open kitchen that invites you to marvel at the fine handiwork of its traditionally trained chef. The restaurant exudes an atmosphere that bridges the gap between high artistry and food. The restaurant prides itself in using only the freshest and finest ingredients to cook the food. Seafood is flown directly from the coasts of Japan once a week to ensure the utmost quality, while the selection is impressive in itself.
Sushi Yoshi takes immense pride in offering a delectable menu that comprises many of Japan's time-honoured delights, prepared with only the freshest ingredients available.
Prices range from RM298 to RM1,298.
Address: G01-G02 LaLaport Bukit Bintang City Center, 55100, Kuala Lumpur
Book here.
Chipta11a
Presenting an unconventional take on omakase, Chipta11a curates a menu with its own unique twist. Led by the precise and imaginative Chef Jack Weldie, the menus consist mainly of fish. True to his roots, the chef draws from his Sabahan roots and love for fermentation and fuses it with flawless Japanese technique.
Similar to most of the other expensive omakase restaurants in KL, Chipta11a also uses only the freshest produce to craft its delicacies. Here, you will get the unexpected, such as tamarind-infused rice and tongkol made into sushi.
Prices range from RM280 to RM500.
Address: 11a, Jalan 20/16, Sea Park, 46300, Petaling Jaya
Book here.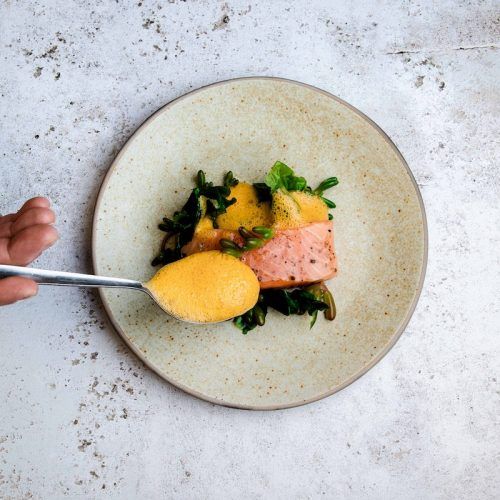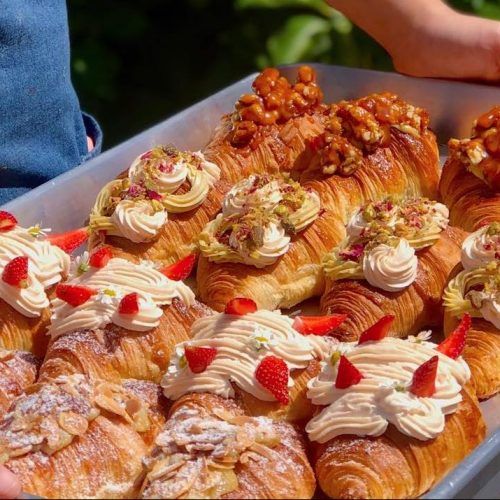 Sushi Kazu
At Sushi Kazu, the open kitchen is framed by an elegant, oval-shaped counter—giving diners the opportunity to fully take in the beautifully-composed dishes. Further enhancing diners focus are the stripped-back surrounding. Your conductor here is Masterchef Norikazu Shibata, who leads with this principle: "Simplicity is the best test of quality."
Specialising in edomae sushi, his cuisine is a spectacular distillation of technique that's honed to perfection over time. When you visit this luxurious omakase restaurant in KL, the season's finest ingredients are coupled with a curation of Japanese whiskies and signature cocktails for an epic gastronomic experience.
Prices range from RM278 to RM598.
Address: Jalan Gelenggang, Bukit Damansara, 50490, Kuala Lumpur,
Book here.
Shiki Omakase
Seasoned Japanese chefs are the masters behind the fare at Shiki Omakase. "Shiki" translates to four seasons, and the restaurant brings you fresh, seasonal ingredients straight from Japan. Incorporating Kappo-style dining, you can expect a more intimate setting compared to your usual omakase venue. Here, you and the chef share the space, where you get to watch them in action, take in the sounds and smells, and be served right then and there. It may be one of the most expensive omakase places in KL but promises an all-around priceless experience.
Prices range from RM188 to RM788.
Address: A4-U1-05, No. 1, Jalan Dutamas, Solaris Dutamas, Kuala Lumpur
Book here.
Hoshun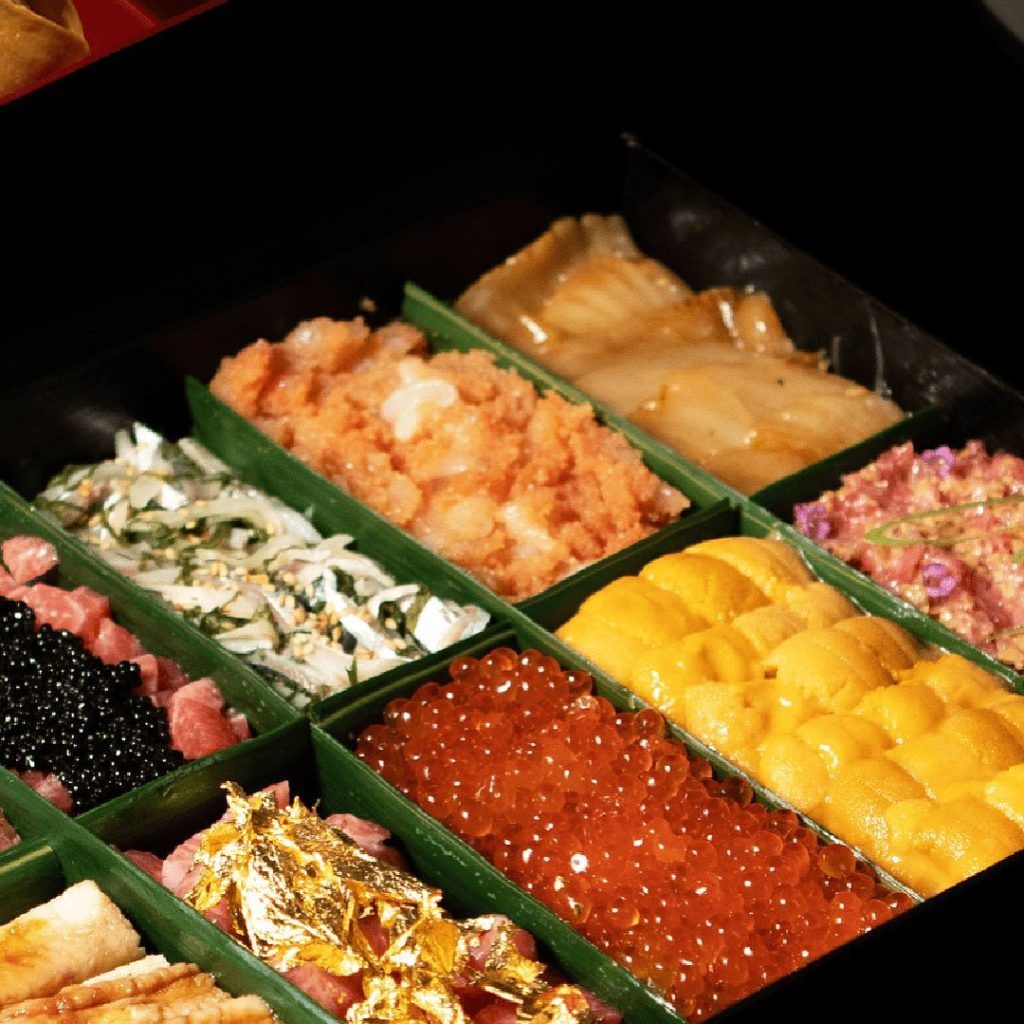 At Hoshun, they pride themselves on being the premier Japanese fine dining establishment in Malaysia that serves a full-fledged kaiseki and sushi omakase menu. The kaiseki dishes, which are traditional Japanese multi-course meals made with the freshest seasonal produce, are nothing short of exceptional. Chef Tanaka's expertly crafted kaiseki dishes are a refined interpretation of the pillars of Japanese cuisine: taste, texture, and appearance.
You're not only in for a feast for your tastebuds; the surroundings here are also just as decadent. Two Red Hong Yi masterpieces were commissioned to elevate the restaurant, where the Malaysian artist employed the seemingly-rudimentary technique of vegetable stamping on silk to reveal a stunning vista inspired by Head Chef Tanaka's home of Sendai.
Prices range from RM180 to RM1,288.
Address: 54-1, Jalan Medan Setia 2, Bukit Damansara, 50490, Kuala Lumpur
Book here.
Umi Omakase
At Umi Omakase, dining is a gleaming gastronomic experience that is as much a feast for the eyes and creative mind, as it is for the palate. Ingredients are hand-picked and air-flown from the shores of Japan to its doors, under the watchful eyes and masterful finesse of Umi's head chef, Takahiro Shiga.
Prices range from RM188 to RM1,280.
Address: Ground Floor, Tower 11, Avenue 5, No. 8, Jalan Kerinchi, Bangsar South, 59200, Kuala Lumpur
Book here.
Sushi Ryu
Located in the heart of Kuala Lumpur, Sushi Ryu's modern design has captured the attention of locals and tourists alike, offering a tremendous Japanese fusion dining experience. The beautifully designed interior of Sushi Ryu exudes a warm and calm ambience. It features a gleaming 12-seater sushi counter carved out of dark hinoki cypress, as well as two private rooms.
At Sushi Ryu, they honour the traditional preparations of indigenous ingredients from the "Edomae" period, while incorporating the bountiful luxuries of the new world.
At Ryu, the chefs curate exceptional plates featuring treasures of the water from pristine Japan and the unparalleled aroma of the all-secretive fungi, truffles. Ryu provides only the finest opportunities for guests with a lust for a great dining experience in the heart of Kuala Lumpur.
Prices range from RM169 to RM579.
Address: Platinum Park, Persiaran KLCC, 50088, Kuala Lumpur
Book here.
Sushi Hibiki
Up for an unforgettable night (and meal)? Then make your way to Sushi Hibiki, where you can be immersed in an authentic omakase experience in some of the cosiest restaurants yet. Serving you ultimate decadence here is Chef Makoto Saito, who is going to keep you wanting more with his skilful curations. As one of the most expensive and luxurious omakase restaurants in KL and Malaysia, the restaurant provides a huge variety for all types of diners.
Prices range from RM120 to RM880.
Address: G7(A), Ground Floor, Four Seasons Place, Jalan Ampang, 50450, Kuala Lumpur
Book here.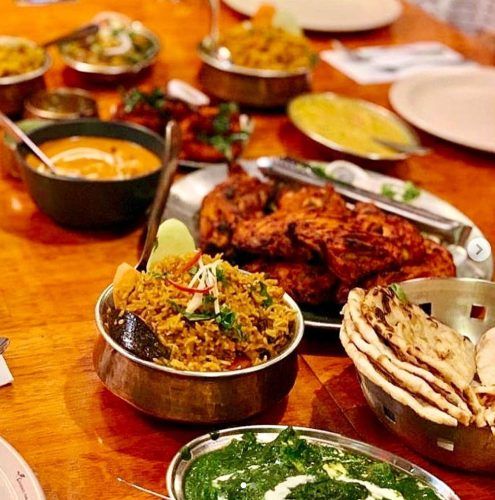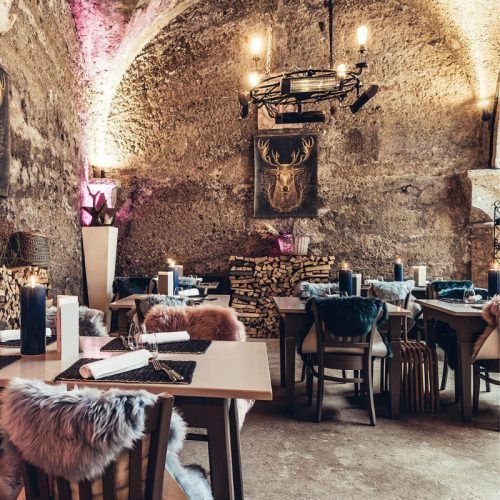 (Featured image credit: Sushi Takumi ; Hero image credit: Tenmasa)
This story first appeared in Prestige Online Malaysia
Frequently Asked Questions (FAQs)
Question: Why is omakase so expensive?
Answer: As with many course menus, omakase sushi tends to be more expensive due not only to the many dishes provided, but also to the quality. Some restaurants offer set menu and set price omakase, where both the menu and price are predetermined for the day.