As the country and economy are still reeling from the effects of the coronavirus pandemic, a number of restaurants have stepped up to provide aid during these tough times.
Many people are still uncertain about their futures or are going through a difficult spot. Although the F&B industry itself was badly hit by the effects of the pandemic, especially during the initial stages of the lockdown, things are slowly beginning to pick up once again.
All throughout the various renditions of the movement control order, we have seen numerous organisations and individuals chip in to ease the burden of others. While simply being able to maintain your staff is a feat in itself, thankfully these restaurants, among many others, were the few that were capable of gong the extra mile and provide aid to others.
Hugo's KL Located in Ramada Suites by Wyndham KLCC, Hugo's KL and newly-launched courier service iSend pledged their support for Sungai Buloh Hospital and Hospital Kuala Lumpur by preparing 150 meals daily for frontliners.
Rajesh Daswani, general manager of the property, praised the efforts of frontliners and said "hospital staff are working around the clock in the fight against Covid-19, hence a freshly prepared meal would be a simple way to show support and gratitude to the unsung heroes."
Kanteen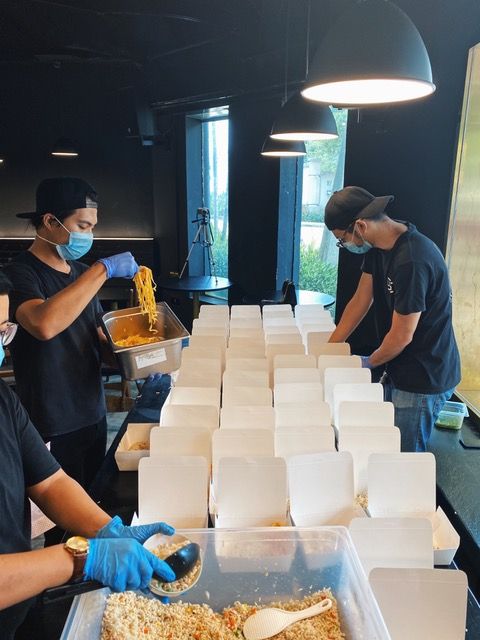 Meanwhile Kanteen, which is located along Persiaran Tropicana, partnered with NGOs like The Hope Branch and Lost Food Project to pack and deliver food to communities and homes that are in need.
Among one of organisations which received aid was Rumah Pengajian Xavier, a home that houses and looks after boys whose parents aren't capable of raising them.
"We also ran some promotions whereby if you bought a homekit, we would donate a box of food on the customers behalf with these partners," shared Yong Mei Ling, the owner of Kanteen.
Masala wheels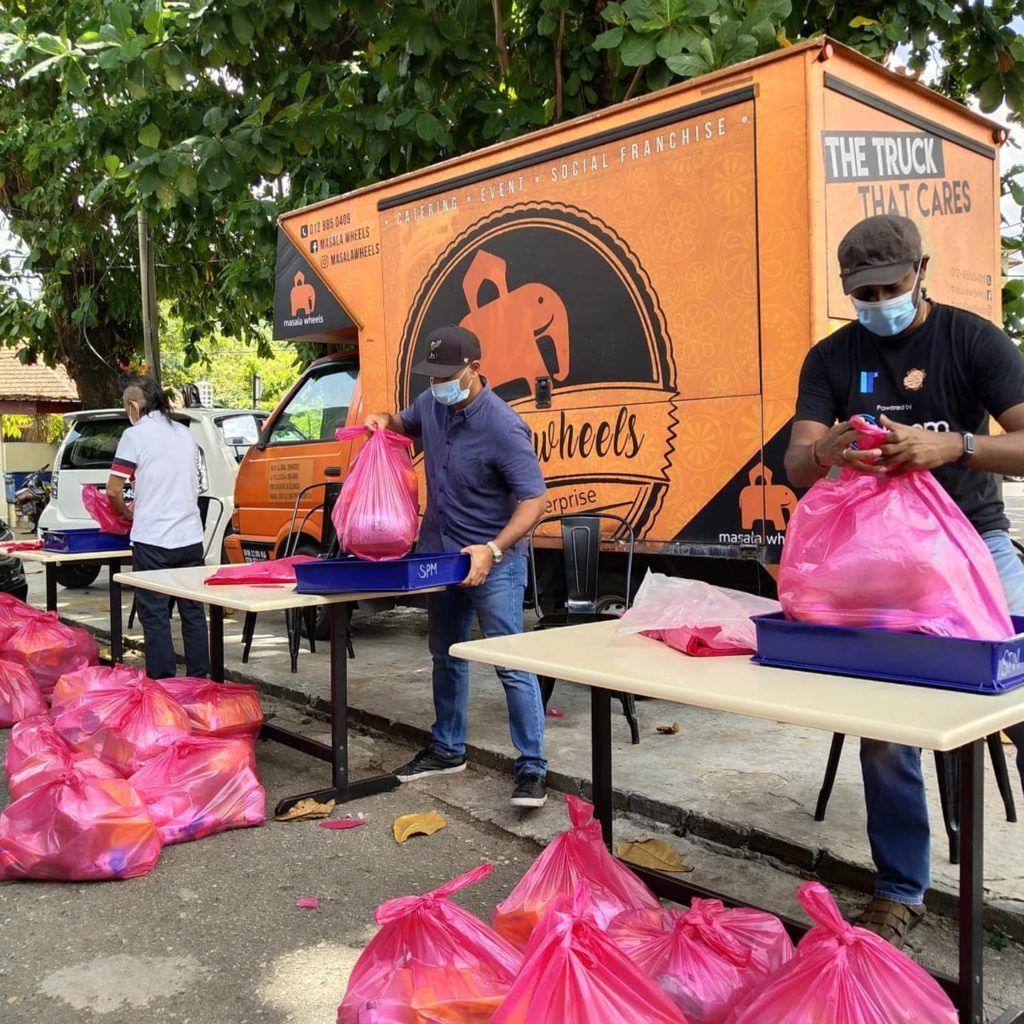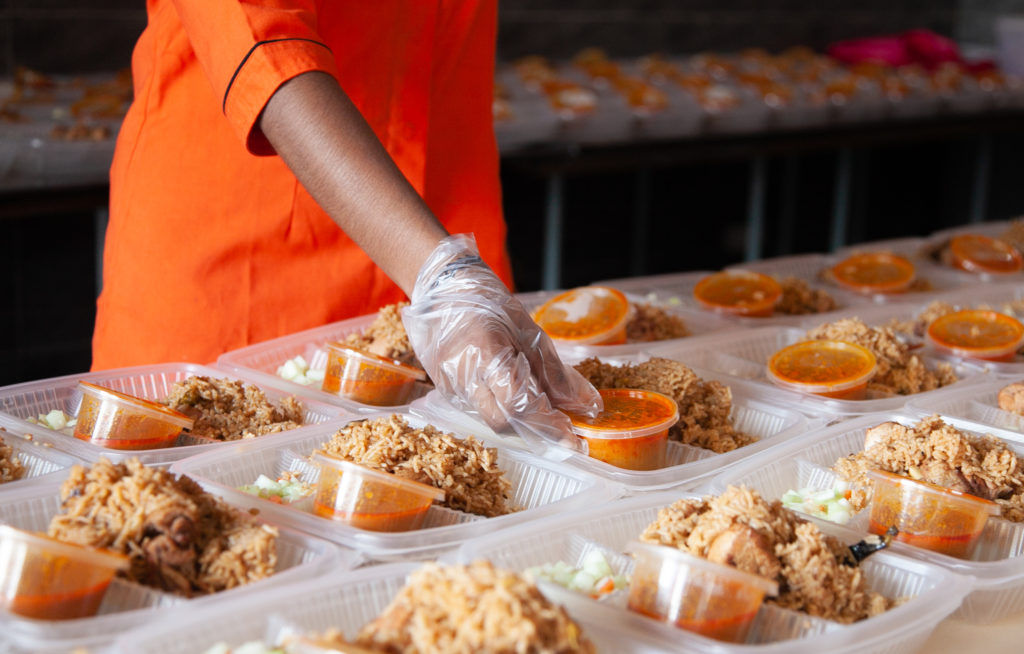 For those who didn't already know, Masala Wheels is in fact a social enterprise, that helps transform at-risk youths' lives for the better. They however doubled their positive impact on the community via its current #payitforward initiative.
"We have been offering meals at subsidised costs to those facing difficulties because of the nationwide shutdown,
through a 'pay it forward' system, whereby well-wishers and donors purchase packed meals in advance for others in need," said Masala Wheels co-founder Kuhan Pathy.
During the initial MCO phase, Masala Wheels managed to raise 26,054 meals and 397 parcels of provisions for beneficiaries, including B40 households and the urban poor, medical frontliners, welfare homes, and stranded university students.
Nando's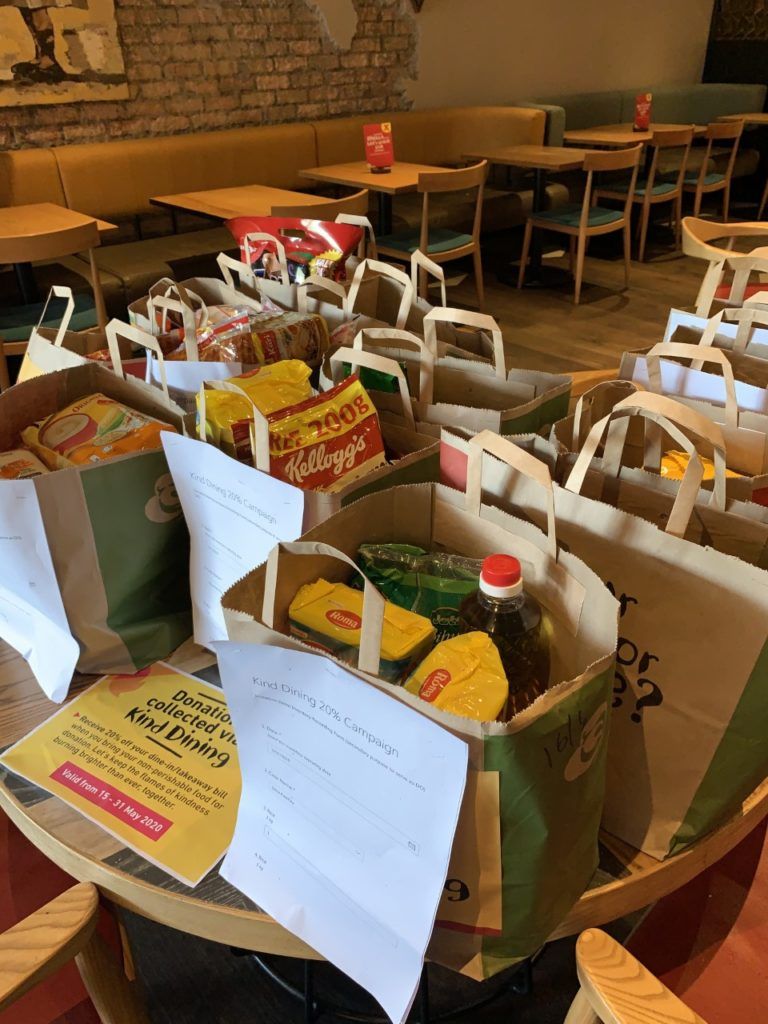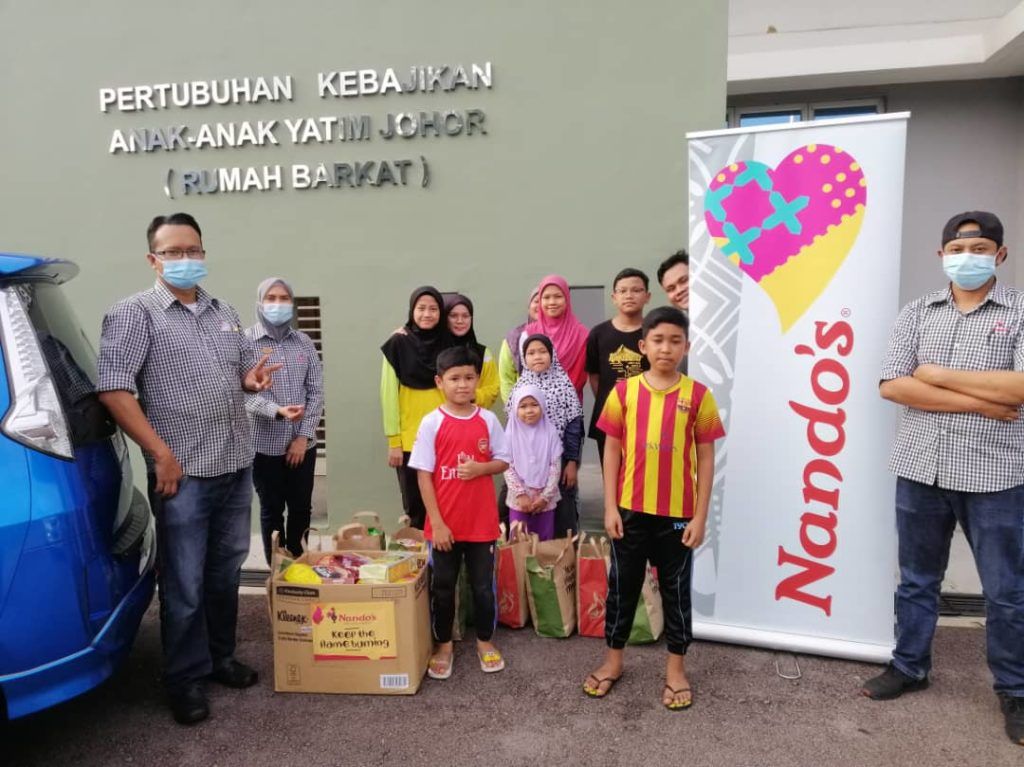 Always right on the nose with their ads, Nando's was quick to act and offer aid as well as Malaysian endured the Movement Control Order.
First they partnered with NGOs to distribute non-perishable food items that can be channelled to vulnerable communities including those whose livelihoods have been impacted by COVID-19.
Then more recently it launched its Kind Dining campaign, which runs until the end of August within the Klang Valley. To be part of Nando's Kind Dining, members of the public can simply drop by at any of the 72 Nando's outlets with their food donations and receive 20% off their dine-in or takeaway order.
written by.
Aaron Pereira
Digital Editor
This fine chocolate man, (that is a connoisseur of fine chocolates) prefers real-life conversations and living off-screen, but is slowly and surely embracing the digital, search engine optimised life.