The world of gaming is bustling with activity as Square Enix is all set to release the next instalment of the Final Fantasy franchise. Considered to be the first new Final Fantasy game since 2016's Final Fantasy XV, players are being promised a lot more in 2023's Final Fantasy XVI. Unlike the previous titles, the availability of the game will, at least for the time being, be limited to the Sony PS5 upon launch.
Seven years after the last Final Fantasy title and three years after the remake of Final Fantasy VII, Final Fantasy XVI promises to bring a new story and exciting experiences to fans of the RPG genre. As the studio has already revealed some exciting details about the game before its release, let's take a closer look at what we can expect from Final Fantasy XVI.
What is Final Fantasy XVI's release date?
Final Fantasy XVI is releasing on June 22 2023 on the Sony PlayStation 5. However, the game will eventually be released for the PC later in the year. Unfortunately, players on the older PlayStation 4 and all Xbox consoles won't be able to play the game, considering Square Enix is limiting its release to the PS5 and PC.
Additionally, there's already a demo version of Final Fantasy XVI that is available on the PS5, offering up to two hours of free gameplay. So you can get somewhat of an early access to the game before its official launch.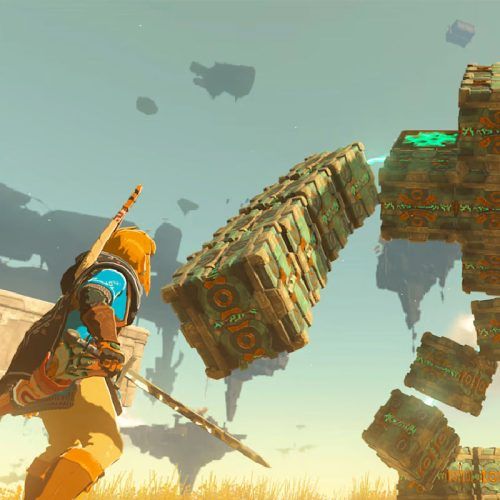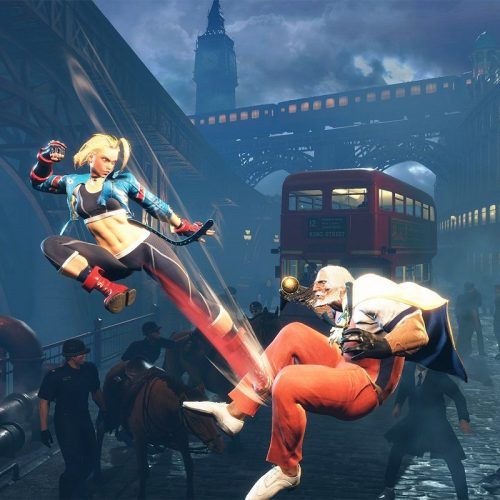 When is it coming to the PC?
Final Fantasy XVI will be an exclusive title for the PlayStation 5 until December 31, 2023. Once this window is over, Square Enix could release the PC port within the next few months.
'Final Fantasy XVI': A look at its immersive plot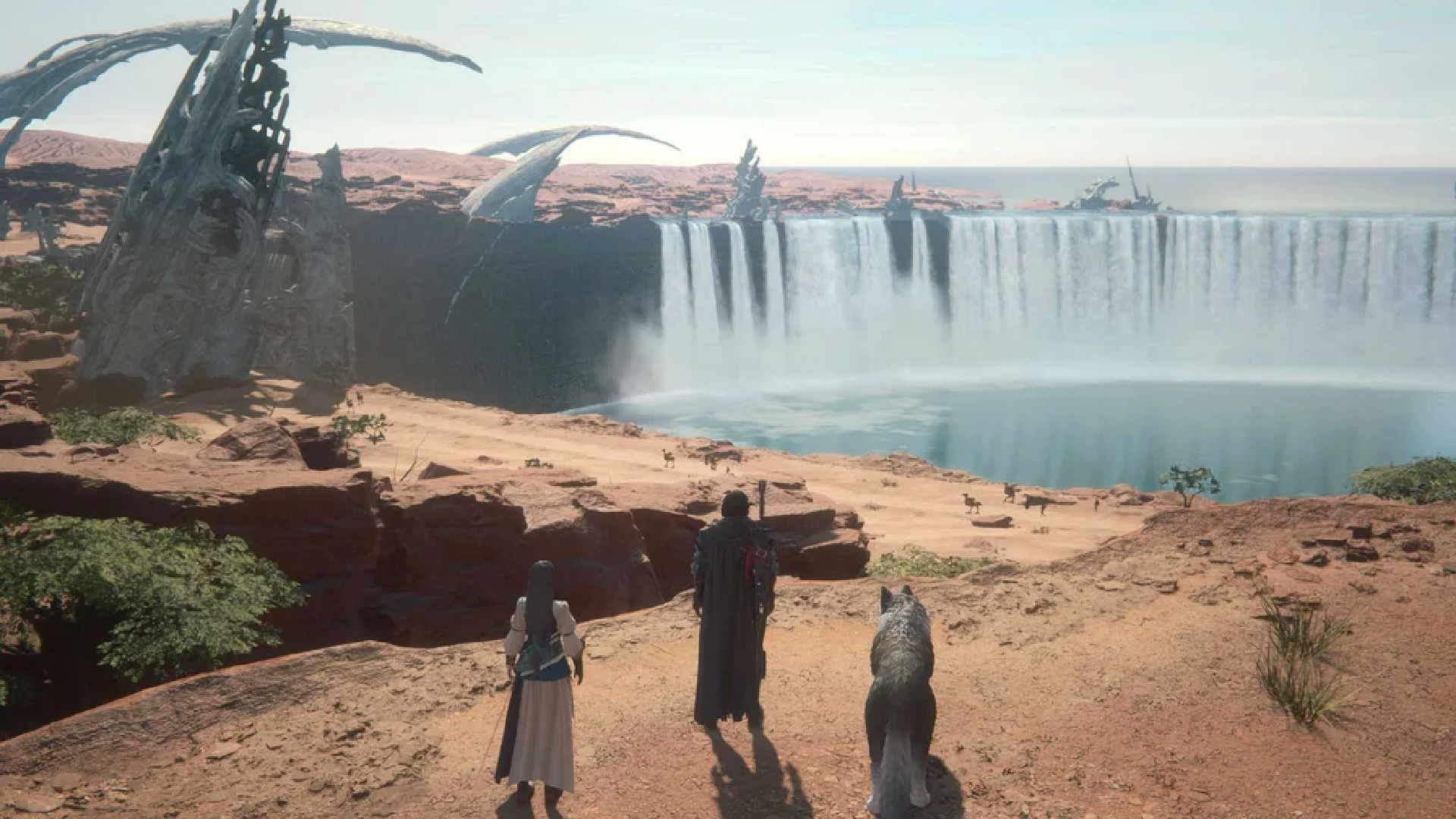 In the 16th chapter of Final Fantasy, the plot involves a conflict between the realms of Valisthea. This is accompanied by political drama where the Dominants play a crucial role. This time around, players will step into the shoes of Clive Rosfield and experience his life in his teens, 20s and 30s. Clive is an important character in Final Fantasy XVI, especially since he is shown to wield Eikon-related powers during combat.
The story will also focus on Joshua Rosfield, Clive's younger brother and the Dominant of the Phoenix.
'Final Fantasy XVI': Looking at its exciting gameplay
Going by its teasers and trailer, Final Fantasy XVI is staying true to its roots as the gameplay shows a heavy dose of the familiar action-RPG style of combat we've grown to love. As such, players will be able to use their swords as well as other special powers and abilities, including casting fireballs, to win fights.
Besides Clive, other characters will also join your party as AI-controlled characters. There will also be a buddy to rely on, whom you can command as per your will during combat. However, it's important to note that Clive will be the only playable character in the game. Trailers have also shown real-time action combat, which is new to the franchise. Like previous titles, players will be able to customise Clive as well. While Final Fantasy XVI is not an open-world game, players can use the world map to travel to various locations and access different levels.
It is said that Final Fantasy XVI will require 35 hours of dedication to complete the game but those seeking to achieve a 100 per cent completion will need to invest up to 80 hours in the game. In other words, your weekend plans are pretty much sorted.
How is Twitter reacting to the game's hype?
Ahead of the game's launch, fans on Twitter can't contain their excitement or anticipation for the big release. Here's what they have to say:
Final Fantasy XVI demo complete.
Dammit, it's good. It's really good.
Looks like I'll be buying the first mainline Final Fantasy entry in 17 years.

— Deleted Saves Podcast (@DeletedSaves) June 20, 2023
I wonder how generously you'll earn gil in Final Fantasy XVI. Between Final Fantasy XIII where I'm in perpetual poverty and Final Fantasy VIII where I'm a millionaire by the end of disc 1 the economics of FF worlds is always pretty mad.

— Alleyway Jack (@Thealleywayjack) June 20, 2023
The wait is nearly over!

Only 2 days to go till the Launch of Final Fantasy XVI!!

Door 23 is open!

It's nearly time to venture into the world of Valisthea!

May the blessing of the Crystals go with us! pic.twitter.com/N7Ll5w9m6i

— That Crazy Man in a Suit! (@Beaverwarrior) June 20, 2023
撮れたー! #FF16 pic.twitter.com/Fkdniad8OC

— MULTi (@MULTi) June 19, 2023
done playing the demo. and oh my, it was a feast! it feels like if only George RR Martin and Hiroshi Takai had a baby, it is this – Final Fantasy XVI.

we see a GOTY contender here, everyone. pic.twitter.com/0fsuN7SQPn

— Bleidd (@bleidd_argh) June 20, 2023
(Hero and Featured Image Credits: Courtesy Square Enix)
Frequently Asked Questions (FAQs)
Question: Is Final Fantasy XVI available on the PC?
Answer: While Final Fantasy XVI will launch as a PS5 exclusive, it will come to the PC after December 31, 2023.
Question: When will Final Fantasy XVI release?
Answer: Final Fantasy XVI will release on 22 June 2023 on the PlayStation 5.
written by.
Amritanshu Mukherjee
Amritanshu lives and breathes tech, cars, Formula 1, space stuff and everything that delivers an adrenaline rush. Since 2016, he converted his favorite hobby of going all gaga over iPhones and Lamborghinis into his profession; hence, you aren't likely to be surprised upon checking his browser history. In his spare time, he loves to drive and explore food joints, but will somehow end up with a plate of Chicken Biryani and a big smile. He has previously written for Hindustan Times, India Today, BGR.in, and Deccan Chronicle.