When is GTA 6 coming out? That's the burning question among gamers who have pretty much reached their saturation point of playing GTA 5 and GTA Online. After all, it's been a decade since GTA 5 first came out.
Rockstar Games has left GTA 5 on the shelves for far too long and despite seeding a fair number of updates and offering new content, Los Santos and its wacky citizens have exhausted their appeal. Even with Red Dead Redemption 2 offering an alternative universe set at the end of the 19th century, fans are eager to get their hands on an all-new Grand Theft Auto title.
As it turns out, there have been some recent developments associated with GTA 6, wherein Rockstar Games has hinted at a big release in 2024. Additionally, the world of leaks and rumours has given us enough content to figure out the basic plotline, map and gameplay that GTA 6 is going to offer.
So, in case you are trying to find some answers regarding Rockstar's highly-anticipated video game, here is a collection of all the GTA 6 news and leaks we have seen so far.
GTA 6 news and leaks: Everything we know so far
First of all, the GTA 6 map might be ENORMOUS
It's almost a foregone conclusion that GTA will be returning to Vice City. Even if one were to not pay any heed to all of the GTA 6 news and leaks doing the rounds, one just needs to look at the recent trend seen in the new GTA games. This started with GTA 4 in 2008, which returned to Liberty City after it was earlier seen in GTA 3 and GTA: Liberty City Stories. This was followed by GTA 5 returning to Los Santos, which was earlier seen in GTA: San Andreas. So, if you do the calculation, we are due a return to Vice City which was earlier featured in GTA: Vice City.
For the uninitiated, Vice City is a fictional iteration of Miami and had the retro neon theme of the 80s when it was featured in GTA: Vice City. In GTA 6, we can expect Vice City (and its map) to be evolved and expanded. If the leaked map is to be believed, the developers might be expanding further south, covering areas like the Everglades (a wetland) and the Florida Keys (a collection of tropical islands). Some leaked coordinates and clever fans have charted out the map, which appears to be much larger than even GTA 5's Los Santos.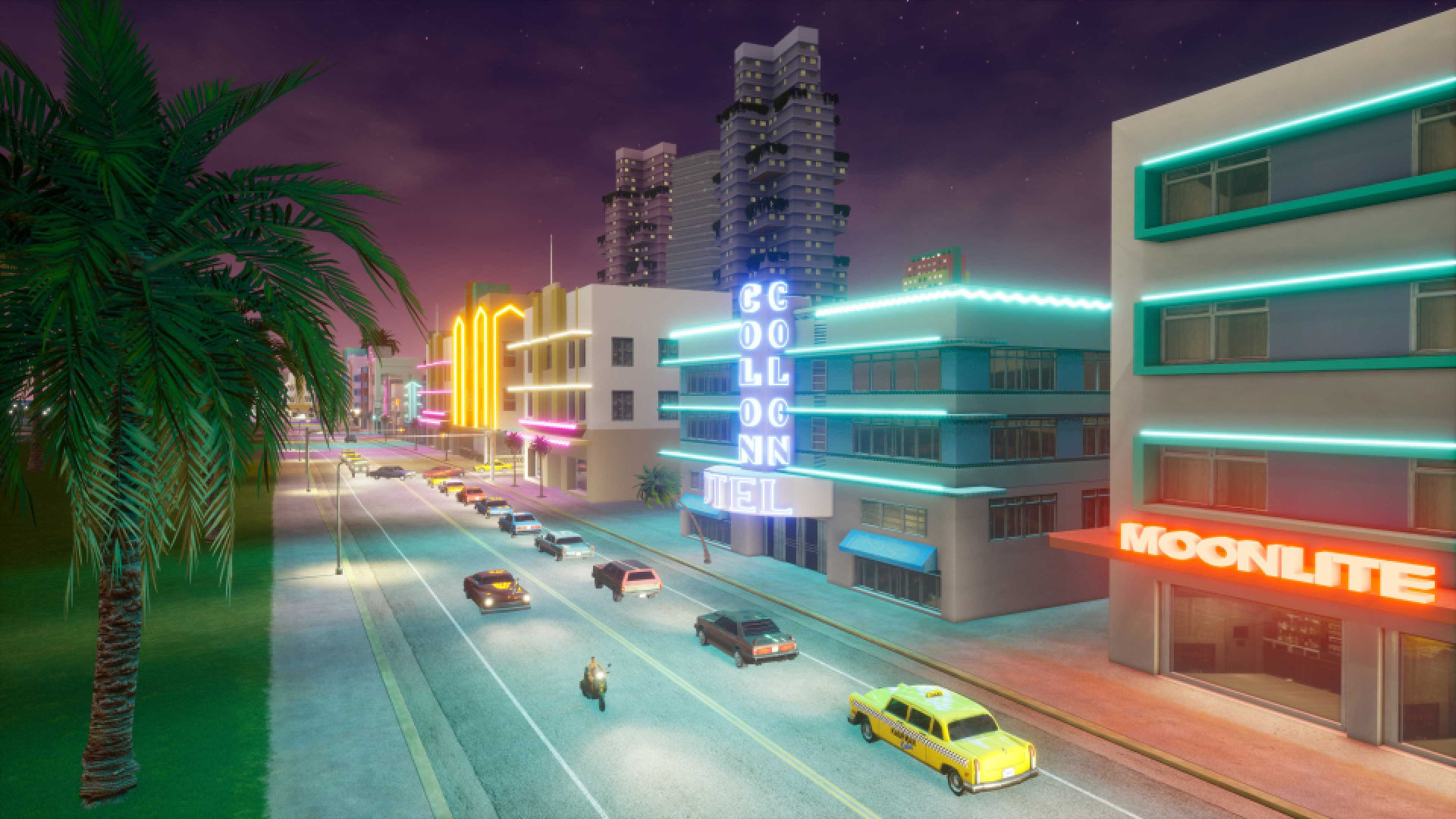 Previous leaks had also hinted at Rockstar Games covering South America in GTA 6. Originally, it was planned that players could travel between Vice City and several areas of South America. However, the undertaking ended up being too massive for the project and so the developers shelved that idea. That said, there could still be a few special missions which could be set in South American regions such as Brazil.
A couple of years ago, people had allegedly posted some leaked gameplay footage from GTA 6 on the GTA Forums website. The footage showed several familiar spots from Vice City in modern-day graphics. Fans also observed the familiar Malibu Club, Ocean View Hotel, Little Haiti and Vice Beach. The leaked footage also hinted at the presence of an underground railway system. Best of all, Rockstar Games actually confirmed the authenticity of the leaked footage.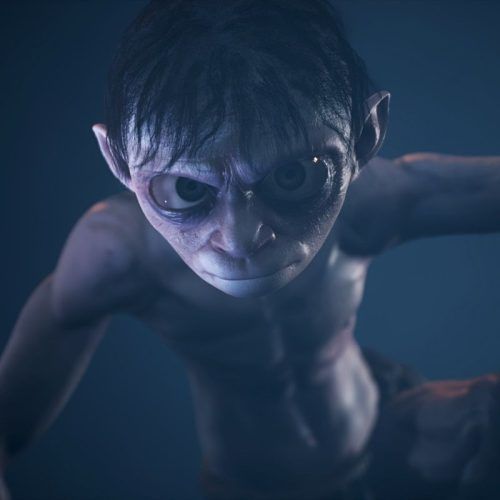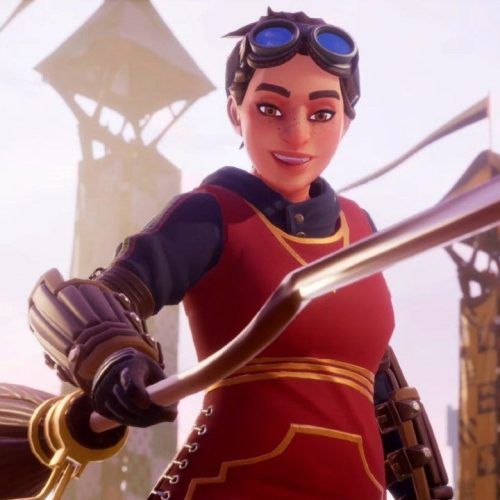 Who will be GTA 6's protagonist?
This time, Rockstar Games is expected to consider gender diversity for their protagonists. Other than a male character named Jason, GTA 6 will also have a female protagonist (a first!) called Lucia. The leaked footage had shown the pair robbing a diner together. The dual-character lineup will also bring back the ability to switch characters while on the move, just like GTA 5. The presence of a female protagonist could also mean richer variety in both storylines as well as gameplay. Speaking of which…
GTA 6's gameplay: More of GTA 5?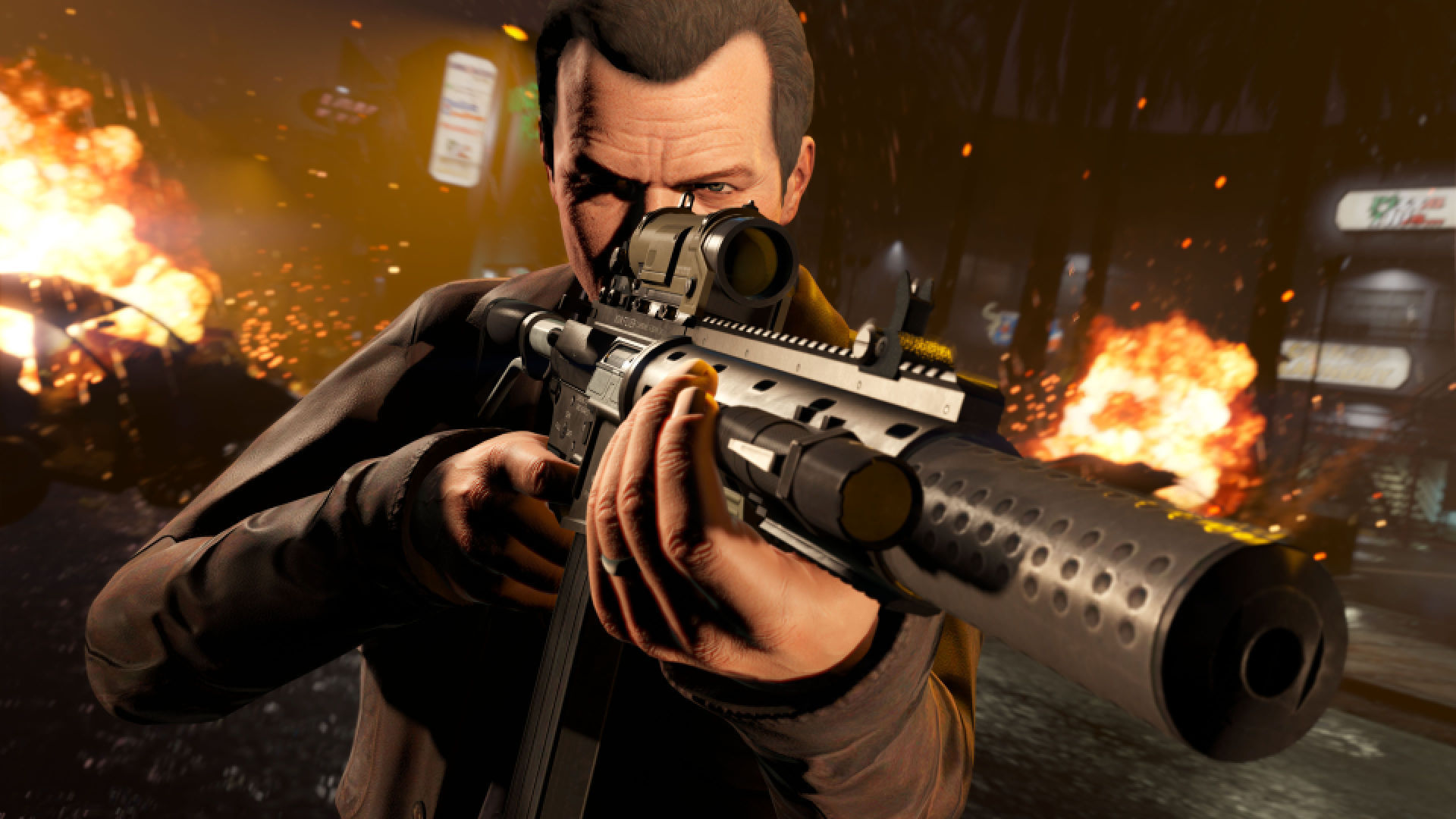 Based on the leaked footage, it looks like the gameplay will be quite familiar, albeit with a couple of changes. The developers are trying out some new mechanics for character movement, one of which includes crawling while prone. The character was also seen carrying a body, which could be a new gameplay element to explore. The weapon wheel introduced in GTA 5 will be returning, and you can also expect to see realistic character animations, better vehicle handling, the ability to fly an aircraft and lots of water sports in GTA 6.
What will be GTA 6's release date?
This is the million-dollar question on everyone's mind. It has been almost nine years since Rockstar Games gave us GTA 5 and a sequel is long overdue. While Rockstar Games and its parent company Take-Two Interactive have been mum on the matter, a recent press release by the latter gives us something to feed on.
"In Fiscal 2025, we expect to enter this new era by launching several groundbreaking titles that we believe will set new standards in our industry and enable us to achieve over USD 8 billion in Net Bookings and over USD 1 billion in Adjusted Unrestricted Operating Cash Flow. We expect to sustain this momentum by delivering even higher levels of operating results in Fiscal 2026 and beyond," says Take-Two Interactive in its report.
In layman's English, this hints at a possible release for GTA 6 that could be as early as next year.
Why has it taken Rockstar Games so long to release GTA 6?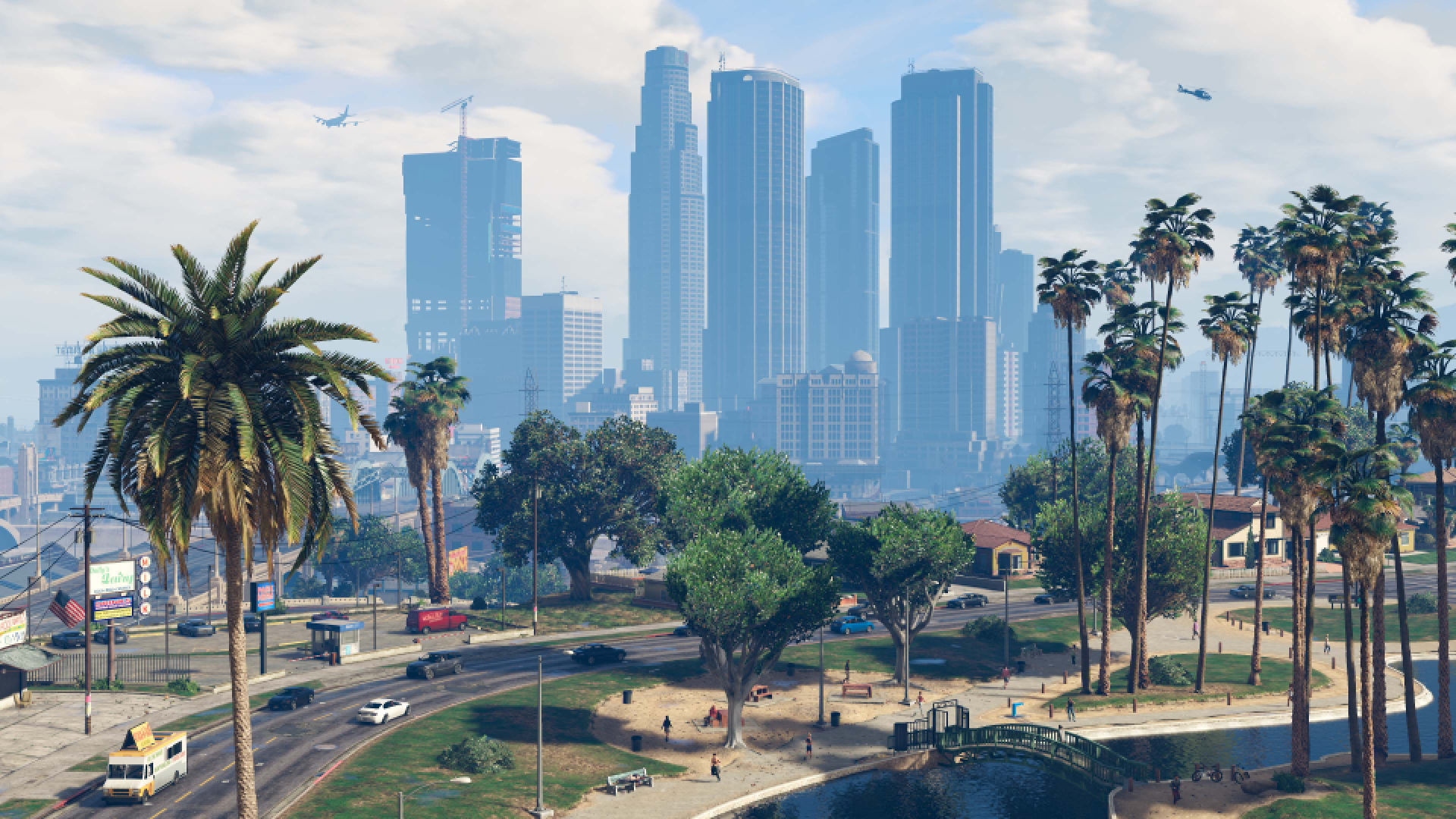 The only possible explanation we have can be summed up in three words – 'attention to detail'. Take a look at GTA 5 for instance, a game that came out in 2013. Even in 2023, GTA 5's Los Santos has aged well, which is why players keep returning to the game. A thoroughly detailed game has helped Rockstar Games put all its efforts into releasing fresh updates over the years. When GTA 6 finally arrives, we expect the developers to rely on the realms of Vice City for another ten years (although we hope GTA 7 doesn't take THIS long).
Where can you play GTA 6?
Rockstar Games will most likely release GTA 6 for the PC and the latest generation of consoles. As such, players on the PlayStation 5 and Xbox Series X|S consoles should be able to take advantage of ray tracing as well as faster frame rates. That said, you can expect the best results on the PC, where gamers can push their GPUs for superior graphics and better details.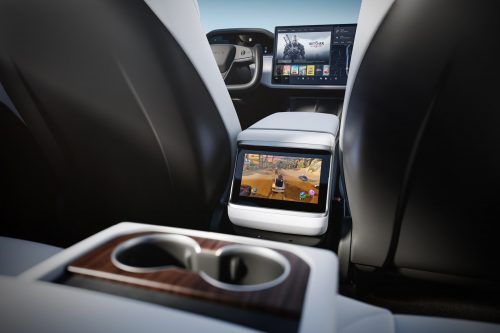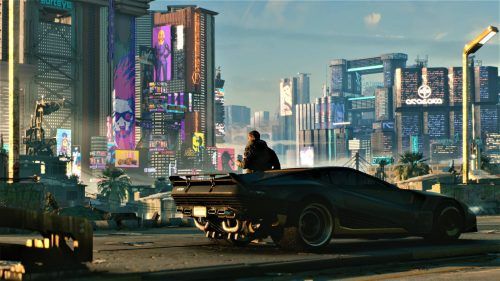 Hero and Featured Image Credits: Courtesy Rockstar Games (Representational Image)
Frequently Asked Questions (FAQs)
Question: When will GTA 6 release?
Answer: GTA 6 is expected to release in 2024, although some rumours hint at a 2025 release date as well.
Question: How can you download GTA 6?
Answer: When released, GTA 6 will most likely be available for the PC, PlayStation 5 and Xbox Series X/S.
Question: What are the system requirements of GTA 6?
Answer: The GTA 6 system requirements should be published once the game is ready for release.
written by.
Amritanshu Mukherjee
Amritanshu lives and breathes tech, cars, Formula 1, space stuff and everything that delivers an adrenaline rush. Since 2016, he converted his favorite hobby of going all gaga over iPhones and Lamborghinis into his profession; hence, you aren't likely to be surprised upon checking his browser history. In his spare time, he loves to drive and explore food joints, but will somehow end up with a plate of Chicken Biryani and a big smile. He has previously written for Hindustan Times, India Today, BGR.in, and Deccan Chronicle. Subscribe to the magazine
Subscribe Now