This time around we take a look at Socar, for our Startup Of The Month segment which looks at businesses within Malaysia.
We sat down with the Leon Foong, the chief executive officer at Socar Malaysia, which has a goal to minimise car ownership through accessible mobility, and create a greener society in every part of the country and beyond. We find out a bit more about the car sharing business and the exciting things in bound that the company has to offer. Can you tell us a little bit about the history of Socar?
The business started of in Jeju, South Korea sometime in the early quarter of 2012, we brought the idea over and opened the Malaysian office in 2018 though, so we're two years plus into the business already, and going strong!
What happened is that together with some investors, like SK Holdings, we decided to create a new joint venture in Malaysia. So yea, we launched six years after Korea did, and this was a time when the MRT just came up, I think the whole Uber-grab deal was just about to happen, and during the time, we saw this huge opportunity to double down on multi-flex transportation.
With the MRT, LRT, e-hailing and all this other on-demand services, it's finally possible for someone to have the freedom of not owning a car.
And now, this year, after a mere two years plus being in the country, our core business is about to break even, and we went from a company that started off with only 10 employees to having over 200 employees and valued at over half a billion Ringgit.
What was the main reason you wanted to introduce the business model to Malaysia?
There's two main reasons why I decided to bring the business model over here. The first is the obvious one, to provide the full array of multi-flex transportation – essentially moving people and giving them the flexibility to have multiple options available. So you can get to rent a car for half hour at a cheaper price point.
The second part is about social economic mobility as well. End of the day it's about moving people from one point in their lives to another, not just in terms of destinations. We also aim to uplift other in terms of economic opportunities and connect with their own community.
I'll share about one of our latest ventures later, as we recently introduced another subsidiary under Socar called Trevo.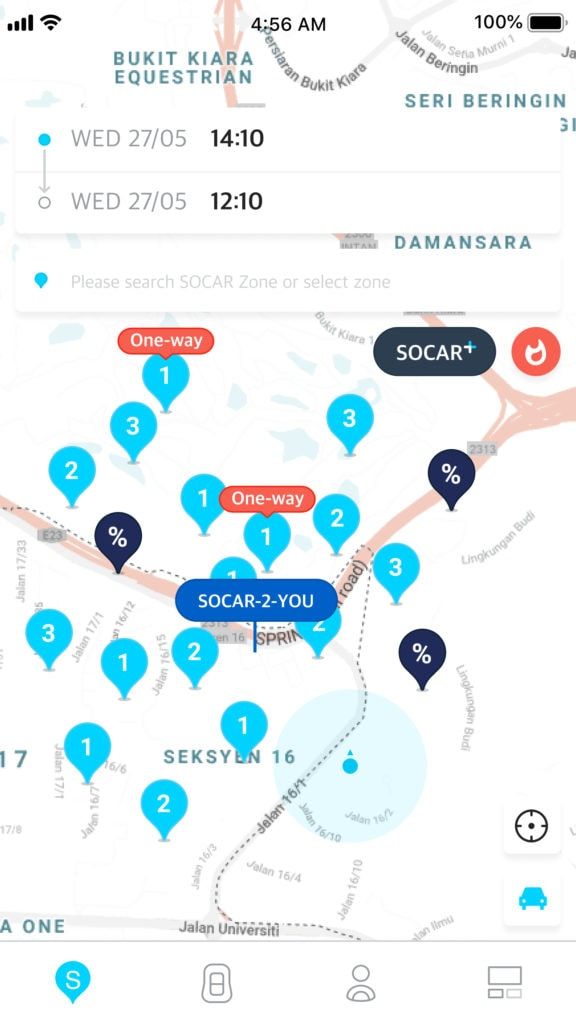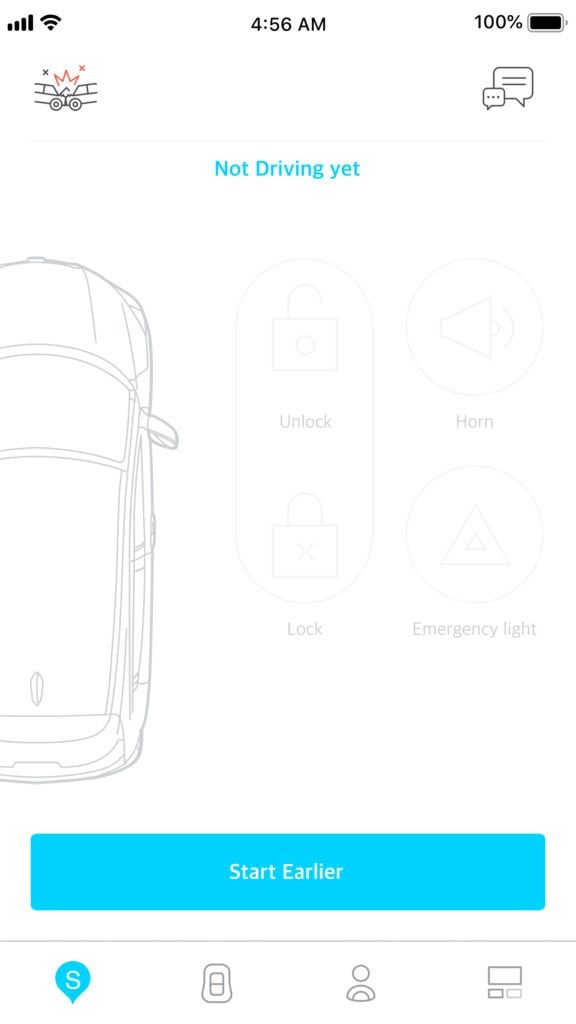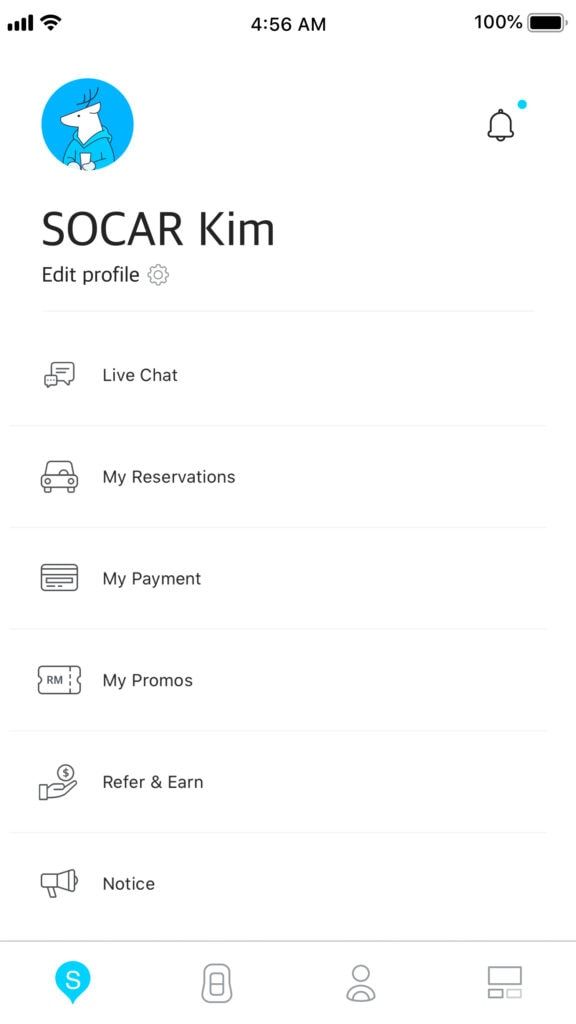 Why the name Socar though?
Many people actually ask me that, and I think it means something different to each group of people. Some may see it as 'social car sharing,' because it involves creating sort of a community that understands the value of such a service, that's one aspect to it. To me however, Socar represents something that is 'so much more than just a car.'
To a lot of people their first reaction to a car is always memorable – the first time they learn how to drive, the first time they can go some place else freely, so to me, at the very core of our service, we provide flexibility and freedom.
If you think about it, Socar also breaks down some of the barriers to car ownership. You're not stuck with a car loan, you get to switch makes in between… hence why I feel it's so much more than just a car.
What were some of the road blocks when starting-up the business?
I look at the challenges more as lessons that we've had the privilege of overcoming. One of it is that a majority of the general public didn't understand what car sharing is, back then. A lot of people misunderstood it for ride sharing.
However, we notice that the market is coming to terms and understanding our value proposition, which explains why we've decided to invest more into Malaysia.
So it's wrong to call Socar a ride-sharing platform?
Well we're filling a different gap per se. if you were to go for a holiday, to say Cameron Highlands, you may be able to get a ride share vehicle to get you there, but then you'd need to keep booking one to take you where ever you want to go explore while there. In that sense, car sharing would be the better, more cost effective alternative.
What types of cars and how many locations are available?
Socar alone has over 1000 locations and we own close to 2,200 vehicles. We have up to 26 different car models with Socar, thus far, and that ties back to our value proposition of offering you choices at different price points. We've care from a Mini Cooper, to a Kia Picanto, and even SUVs like a Honda CR-V and more.
What are some of the plans for Socar?
For now we're kind of focusing on building Trevo, which will help the local community even more during this tough period. It's a platform based business, a peer-to-peer market place of people to share their own cars and make money from cars they own by allowing users who need to access their cars and rent it at a rate that's lower than the usual.
With the addition of Trevo into the fray, we're now truly a truly end-to-end mobility car sharing company. As well as drives our vision of increasing the socioeconomic mobility of people, because you are using your car to create new ways to make money for you.
On top of all that, what many don't really know yet is that there are plans to expand into other parts of Southeast Asia, with Malaysia functioning as the hub for the business within the region.
I've seen Socar parking spots, but what about with Trevo?
So there's two options. You can always figure out a meeting spot between the host (owner) and guest (user), or the host could choose to deliver it to the guest.
As with Socar, where we have the option of Socar To You, where our agents deliver the car right to your doorstop, and we've adapted that into Trevo as well, so our custodians will pick up the car from the host, clean it, make sure the fuel is above a certain amount and drive it to you. Then once you're done, we pick it up, wash the car and send it back to the owner.
What are some flaws about car sharing?
The way I see it, the one flaw is that you can't customise the vehicle fully for the guests. As in, some people might want to have a smoke in the car, while other's can't stand the smell of it, and not just that, even the type of music, to the seat adjustments, these are things you have no control over when car sharing, as compared to owning your own vehicle.
That being said, I believe the benefits outweigh the cons. And who knows, maybe some time later we'd be able to scale these preferences and be able to provide a more customised customer experience.
Before we end, do you own a car yourself?
(Laughs)Not anymore! I'm the perfect example of someone making the most of the multi-flex transport system available now. Between all the multi-flex options I spoke about earlier, I can move around perfectly, run my errands, get to where I need to be, and if I want a car to drive around on the weekends, Socar can help me out with that, even if I need to take my pets to the vet. Short trips I use e-hailing, or trains.
written by.
Aaron Pereira
Digital Editor
This fine chocolate man, (that is a connoisseur of fine chocolates) prefers real-life conversations and living off-screen, but is slowly and surely embracing the digital, search engine optimised life.