The latest entrants in the Malaysian automobile market are Perodua's new Axia models: AV, SE, X and G. On 14 February 2023, Malaysia's largest car manufacturer unveiled its latest Axia variants with new active safety features and other advanced mechanisms like smart interiors, driver assist features and a better wheelbase of 2,525 mm.
THE ALL-NEW AXIA – PRETTY. SMART.

Stylish, spacious, efficient and safety for all Malaysian. Book now https://t.co/7o1neC96ei #Perodua #TheAllNewAxia #PeroduaAxia #Axia2023 #PrettySmart #BijakBergaya pic.twitter.com/5Ka49oaGDh

— Perodua (@perodua) February 14, 2023
Perodua Axia 2023: Then and now
As per Perodua's official website, their latest models have been equipped with better features than the previous iterations that were introduced in 2014. They have been integrated with features like advanced safety assist (A.S.A), pre-collision warnings and better pedal misoperation control. They have also been equipped with driving assists, which help with blind spot monitoring, hill-start assists and traction control.
Furthermore, the Axia engine has seen a promising upgrade, as the company replaced its old 4-speed auto transmission with D-CVT. This advanced feature accelerates the engine's efficiency, thereby enabling higher fuel economy in the car. Notably, the all-new Axia comes in five colour variants: Coral blue, granite grey, lava red, glittering silver and solid ivory white.
Axia models redefined with new specifications
The initial variant is the Perodua Axia 1.0 G, which comes with standard features like vehicle stability control, an anti-lock braking system, two airbags, child seat anchors, halogen headlamps and body-coloured B pillars. However, it lacks the advanced safety assist features that are currently only available in Axia 1.0 AV. The Axia 1.0 X also has a tilt steering wheel, which is a new addition to Axia. This feature basically allows you to position the steering according to your seating convenience.
Additionally, the Axia 1.0 AV has a dynamic design and features advanced tech including all of the safety assist features, six airbags and an auto-high beam (which is also a first for an Axia). Here are all of the new Axia models which come with a 5-year or 150000 km standard warranty from the company.
Perodua Axia 1.0 AV
Price: RM 49500
Perodua Axia 1.0 SE
Price: RM 44000
Perodua Axia 1.0 X
Price: RM 40000
Perodua Axia 1.0 G
Price: RM 38600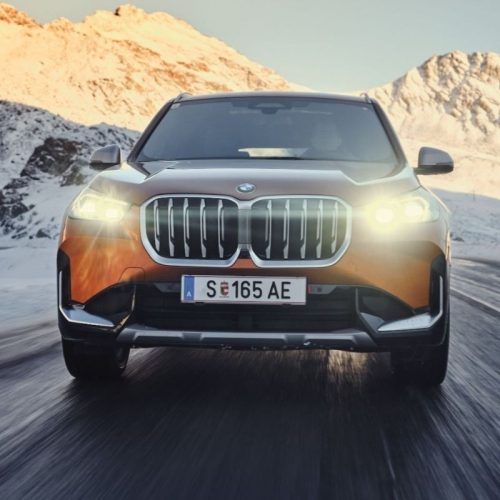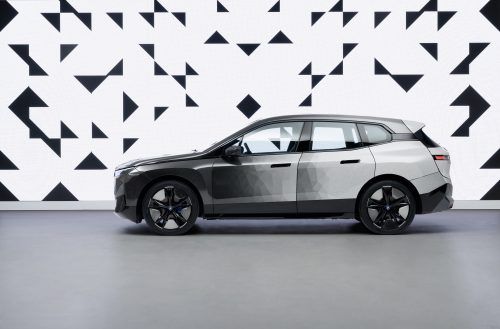 To book your car, you can head over to the official booking site.
(Hero image and featured image credit: Perodua's official website)
Frequently Asked Questions (FAQs)
Question: What is the price for the Perodua Axia 2023?
Answer: The prices of Perodua Axia's newest models are as follows. The Perodua Axia 1.0 AV will cost RM 49500, the Perodua Axia 1.0 SE will cost RM 44000, the Perodua Axia 1.0 X will cost RM 40000 and the Perodua Axia 1.0 G will cost RM 38600
Question: Is Perodua a Malaysian car?
Answer: Perodua, which is an acronym for Perusahaan Otomobil Kedua Sendirian Berhad, is Malaysia's top car-manufacturing company. It is best known for producing affordable and quality cars.
Question: Which is the most famous car in Malaysia?
Answer: According to multiple publications and auto experts, Perodua Aruz, Proton Saga, Honda HR-V, Honda City and Proton X50 are some of the most famous cars in Malaysia.
Question: What are the specifications in a Perodua Axia car?
Answer: Perodua Axia latest specifications include hill-start assist control, engine check warning, a vehicle stability control system, a D-CVT engine and other features (depending on the variant).
written by.
Sanmita Acharjee
Digital Writer, Augustman
An aspiring storyteller covering entertainment, health and lifestyle who finds poetry in life. Also a self-proclaimed photographer, Sanmita loves to observe and capture life's fleeting moments on her camera. Be it a moving car throwing light at the cherry blossoms on a sultry autumn evening or that aesthetically pleasing light hanging from a metro station's ceiling, she loves capturing it all. She is also enjoying her time as a proud member of the BTS baby ARMY.