Tesla has decided to no longer sell its Model X and Model S in Malaysia and that too for an interesting reason.
Tesla recently entered the Malaysian market amidst a spike in demand for electric vehicles. Elon Musk's auto brand has influenced the rest of the auto industry and, thanks to its technological innovations, the affluent prefer flagship models such as the Model S and Model X over petrol-powered counterparts made by the brands like Mercedes Benz or BMW. Sadly, Malaysia won't be getting a taste of Tesla's finest.
Tesla will be starting off in Malaysia without the Model S sedan and the Model X crossover SUV. The reason is largely related to the R&D of these products. It appears to be that Tesla wants its potential customers in Malaysia to consider its more affordable products in the initial phases, which include the Model 3 and Model Y.
Why Tesla Malaysia won't be selling Model X, Model S
As Tesla is a relatively new brand for auto buyers in Malaysia, the more affordable models will kickstart its innings. As such, the Model Y crossover and Model 3 sedans are both available for pre-order. Image Credits: Courtesy Tesla
In case you're wondering why these models managed to make it to Tesla's Malaysia lineup, it's due to the positioning of their steering wheel. Malaysia is a right-hand drive (RHD) country and Tesla has only developed its affordable models for the RHD markets. In fact, the Tesla Model X SUV and Model S sedan are no longer available in RHD configurations.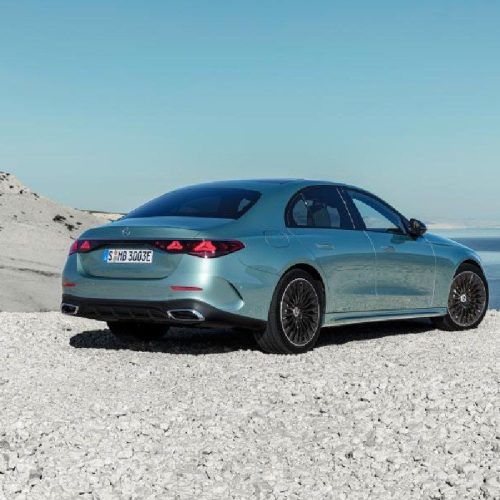 Malaysia won't be the only country affected by Tesla's decision Tesla's decision doesn't just affect Malaysia but also impacts its neighbours Singapore and Thailand as well as other RHD countries like the UK and Australia where Tesla had begun taking bookings for RHD versions of the Model X and Model S.
In fact, in the UK and Australia, Tesla is already refunding the booking amount with credits being offered for the more affordable Model 3 and Model Y. Nevertheless, drivers in the UK can still get a left-hand drive version of the Model S under a special order.
Tesla Model 3 and Model Y's prices in Malaysia
The Tesla Model 3 in Malaysia starts at RM 220,000 for the Standard Range model, although this is an introductory price. The Tesla Model Y Standard Range starts from RM 388,800. Both models stand out from the competition with their uniquely designed interiors, smart infotainment system, comfortable ride quality and autonomous features.
(Hero and Featured Image Credits: Courtesy Tesla)
Frequently Asked Questions (FAQs)
Question: Which Tesla models are getting discontinued in Malaysia?
Answer: The Tesla Model X and Model S will no longer be sold in Malaysia.
written by.
Amritanshu Mukherjee
Amritanshu lives and breathes tech, cars, Formula 1, space stuff and everything that delivers an adrenaline rush. Since 2016, he converted his favorite hobby of going all gaga over iPhones and Lamborghinis into his profession; hence, you aren't likely to be surprised upon checking his browser history. In his spare time, he loves to drive and explore food joints, but will somehow end up with a plate of Chicken Biryani and a big smile. He has previously written for Hindustan Times, India Today, BGR.in, and Deccan Chronicle.