Luxury cars are always a surefire sign of greatness, and Post Malone knows that.
Good ol' Posty is no slouch when it comes to flaunting his mega-millions, and his music videos are testimony to that. These are some of the wildest cars we've seen in Post Malone music videos.
Pateks, Cartiers, and heavy-duty gold chains are staples in hip-hop music videos today, and it's no surprise why. Apart from all the 'Gang-talk', rap has always been about living life like Dan Bilzerian and flexing it when the camera's rolling. New age member of this cult, Post Malone, is the name to remember when thinking of music videos with rides that could cost as much as a Miami beach house. With most being a part of his garage, his penchant for luxe automobiles is evident.
Here we dissect three of his music videos and count the luxury cars, or rather vehicles we see.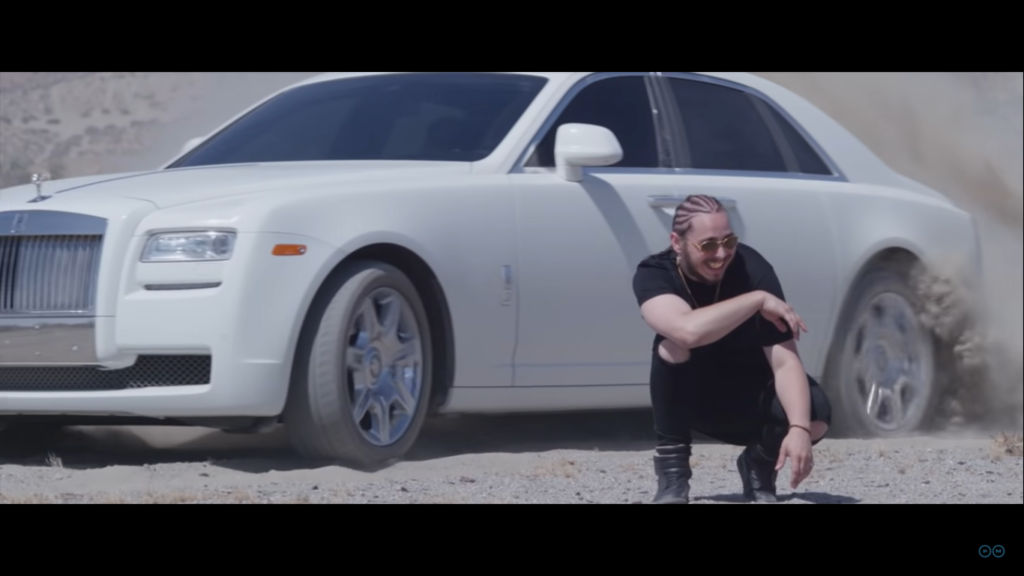 Back in 2015, Post Malone debuted White Inversion with not one but two luxury whips. While one's a brute, the other's a true beaut. He cruised in an all-white G-Wagon, which could also be the inspiration behind 2019's 'G-Wagon, G-Wagon' x5 chorus from his song Wow. The other is a British deluxe – A Rolls-Royce Ghost, which is also from his shed. The G-Wagon uses a 4.0-litre V8 engine that pushes about 416-horsepower and 45-lb-ft of torque while being draped in Mercedes' German suave inside. The Ghost is a millionaire's everyday cruiser yet it boasts North of 500-horsepower with its twin-turbocharged and inter-cooled DOHC 48-valve V-12. Both decked in white.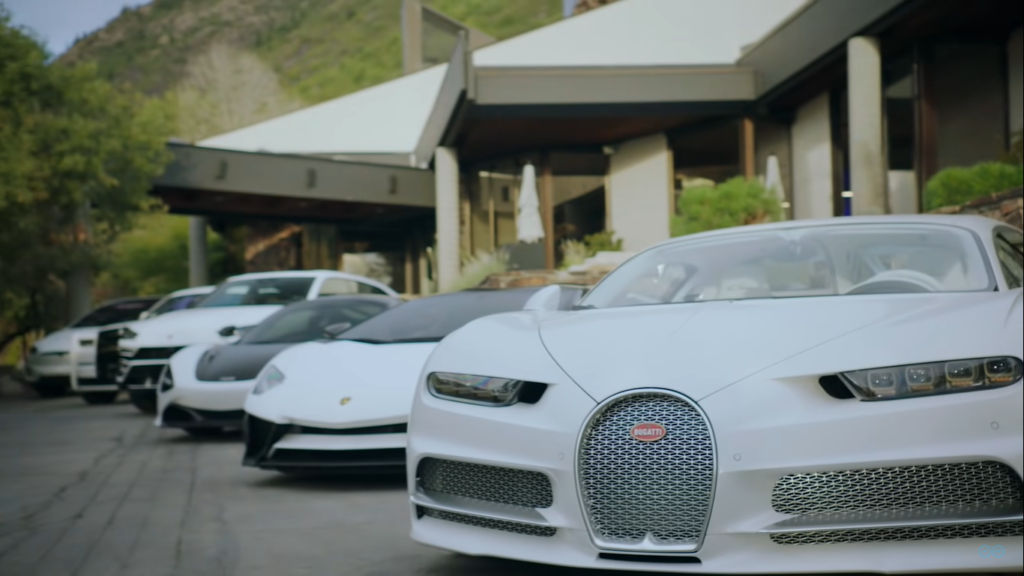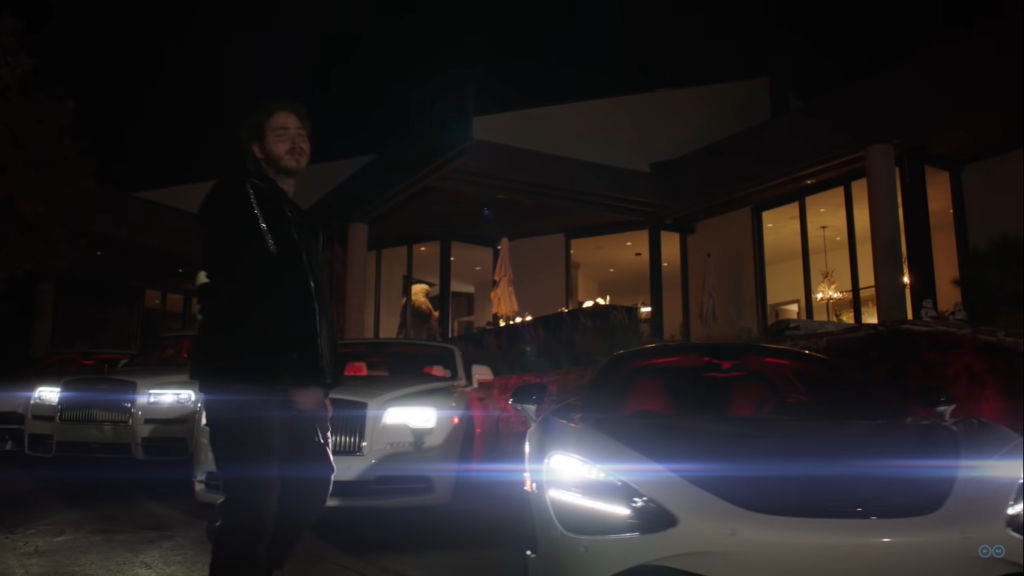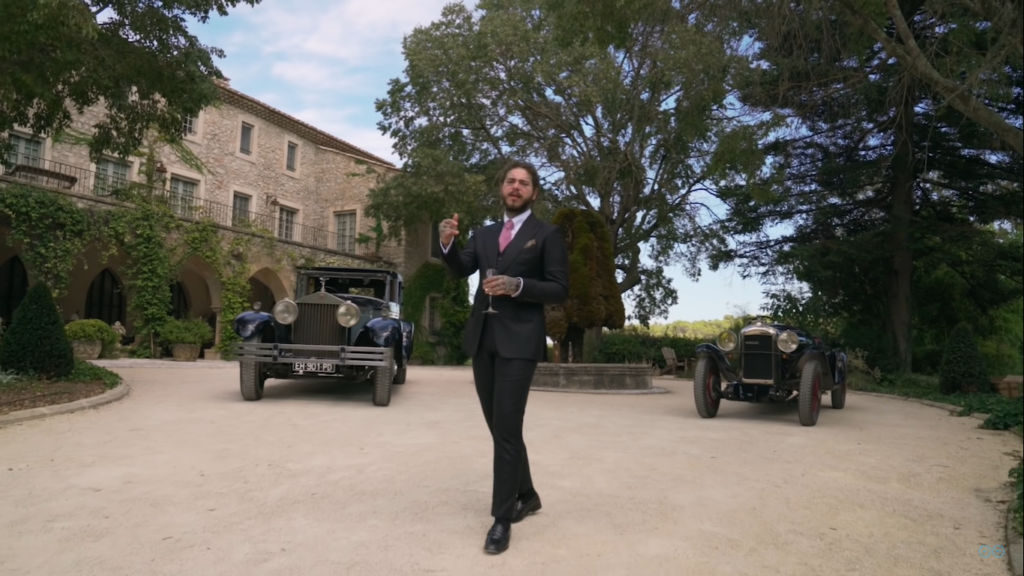 This entire music video is a Malone's proclamation that he's made it in the rap game. He flexes not one or two, but seven luxury whips. And to top it off, two unidentified vintage beauties in which he sits and sips on some fine wine. Let's start with the big one – The Bugatti Chiron. We're all familiar with the fact that one of the Chiron's cousins was a former world's fastest car. Packing a similar engine and the elegance of Molsheim in its cabin, that's what Post Malone has in his garage today. It's powered by an 8.0-litre 16-cylinder powerplant that generates 1500-horsepower and can zoom up to 250+ mph.
Next is a Rolls-Royce Ghost and a Rolls-Royce Cullinan. While the white Ghost is known to be his own, we're assuming the jumbo Cullinan must be a new addition to his garage. If you freeze-frame this video, you'll even see a super-slick Lamborghini Urus. The next is a McLaren 720S followed by a Lamborghini Aventador. Those two vintage beauties are a complete mystery. It is estimated that cars alone in this music video are worth US$5 million. This was perhaps one of the most awaited Post Malone music videos after he announced the coming of Beerbongs & Bentleys. How did he kick things off? In a 5000-pound tank. He appears to be driving around a post-apocalyptic wasteland and torching a wolverine-like creature with a flamethrower. We obviously can't say much about the tank except for the fact that it's a true mean machine.