For the uninitiated, all Rolls-Royce cars may appear the same. But true purveyors of luxury would be able to tell apart a Black Badge from a Silver Badge design.
You should also know that Rolls-Royce Motor Cars Kuala Lumpur is the only dealer in the region to have full Black Badge family. Which is interesting to note, as the Black Badge sales performs rather well within Malaysia.
But while the differences are subtle, the shift in price tag is a relatively huge jump. Of course, there isn't a fixed price on Rolls-Royce makes. There is the base (starting) price, which then only goes up, as you factor in the personalised details you want to go along with your sweet ride.
A brief History
Initially introduced during the Geneva Motor Show in March 2016, the first Rolls-Royce Black Badge models were the Wraith and Ghost in 2016.
It set out to become a permanent bespoke family of motor cars that defined the taste patterns of an emerging generation of super-luxury consumer.
"Black Badge reflects the desires of a distinct group of Rolls-Royce clients: men and women who take risks, break rules and build success on their own terms. Indeed, before we launched Black Badge in 2016 the idea of creating a product that would satisfy this subversive cohort – that is highly dynamic and wilfully rebellious in aesthetic – caused a great deal of internal debate. However, once the marque's designers, engineers and craftspeople began pursuing this dramatic alter ego, it became clear that these motor cars could not only exist comfortably beneath this revered and historic brand but they would define a new space within the super-luxury market," shared Torsten Müller-Ötvös, the chief executive officer of Rolls-Royce Motor Cars.
One of the inspirations behind the line is also said to be the personality of Sir Malcolm Campbell, a prominent British racing motorist and motoring journalist who set various speed records, who very much possessed of the reckless spirit that so defines the Black Badge attitude.
So what sets apart the Black Badge from the Silver I hear you ask? Well even if you didn't, here's what you must know – and so you can make conversation if you're ever around car enthusiasts or a group of Rolls-Royce owners.
Always bet on black
Essentially what you're paying more for an upgrade in performance, and more intricate detailing. First off, the most remarkable difference is seen with the paint job. No less than 6 layers of paint and lacquer are meticulously applied and hand-polished 10 times, permanently cloaking the car in the night and emphasising its domineering presence. While as per usual, you are allowed to pick one of 44,000 bespoke paint options or commission an entirely unique bespoke hue, many may opt for the Black Badge's signature black.
Plus, the collection is unique in having a dark chrome Spirit of Ecstasy ornament as well as jet-black, carbon-fiber composite rims. The 'Double R' badge on the front, flanks and aft invert to become silver-on-black, while chrome surfaces such as the front grille surround, side frame finishers, boot handle, boot trim, lower air inlet finisher and exhaust pipes are darkened.
Then a lesser seen, but more felt change lies within the engines. The Black Badge features a drivetrain and chassis that is re-engineered for enhanced dynamic performance. Essentially more torque and power; the Wraith Black Badge is said to be the 'most powerful Rolls-Royce ever' with 624 horsepower and 870Newton metre of torque – thus effortlessly doing a century sprints in just 4.5 seconds.
The more powerful engine also leads to a different 'acoustics' for the car, and while it's not uncommon for Rolls Royce to be driven by their owners, the Black Badge series would definitely be the more popular option for those who love to drive themselves.
On top of all that, this Bloomberg article also seems to prove that rare editions like the Black Badge tend to perform better as investments – although you'd have to have a lot of patience for that.
New kid on the block
First the Black Badge Wraith and Ghost were introduced in 2016, then came the Dawn in 2017, and now the latest member of the Rolls-Royce family to get a darker, sexier appeal is the Cullinan.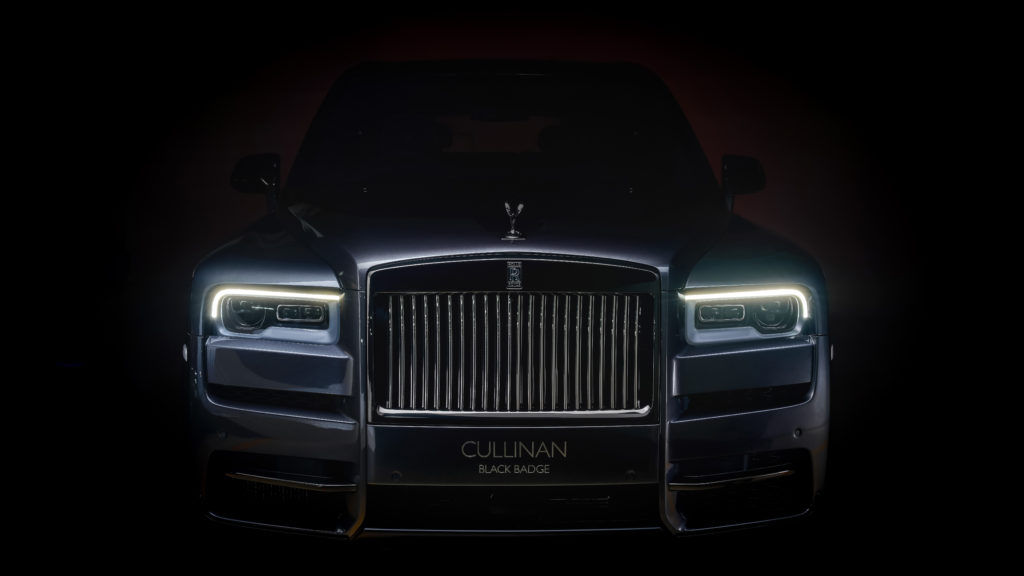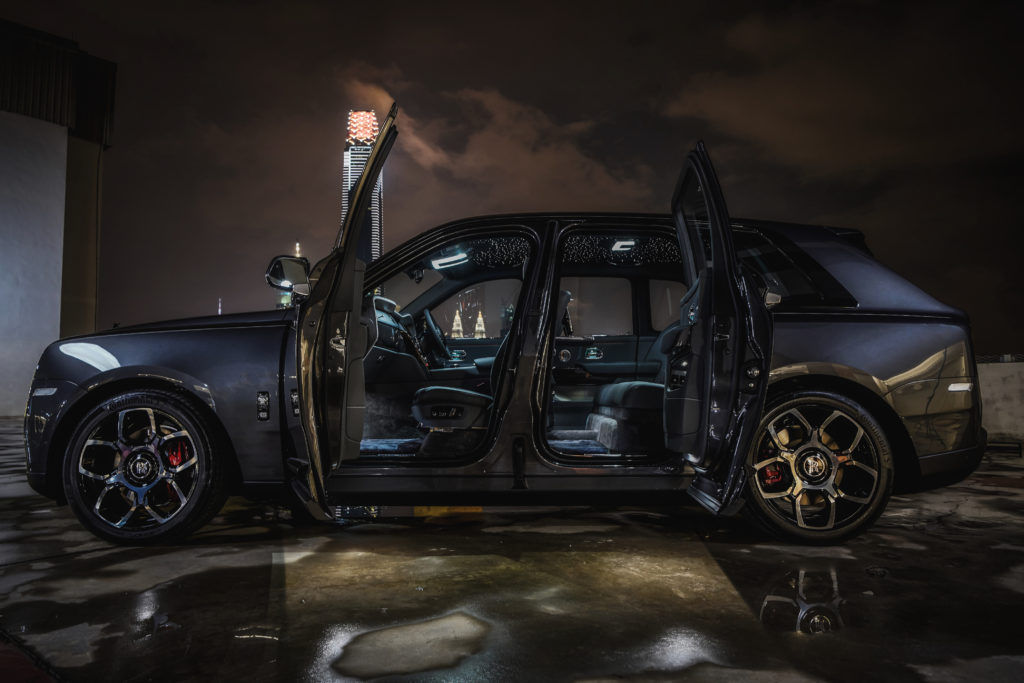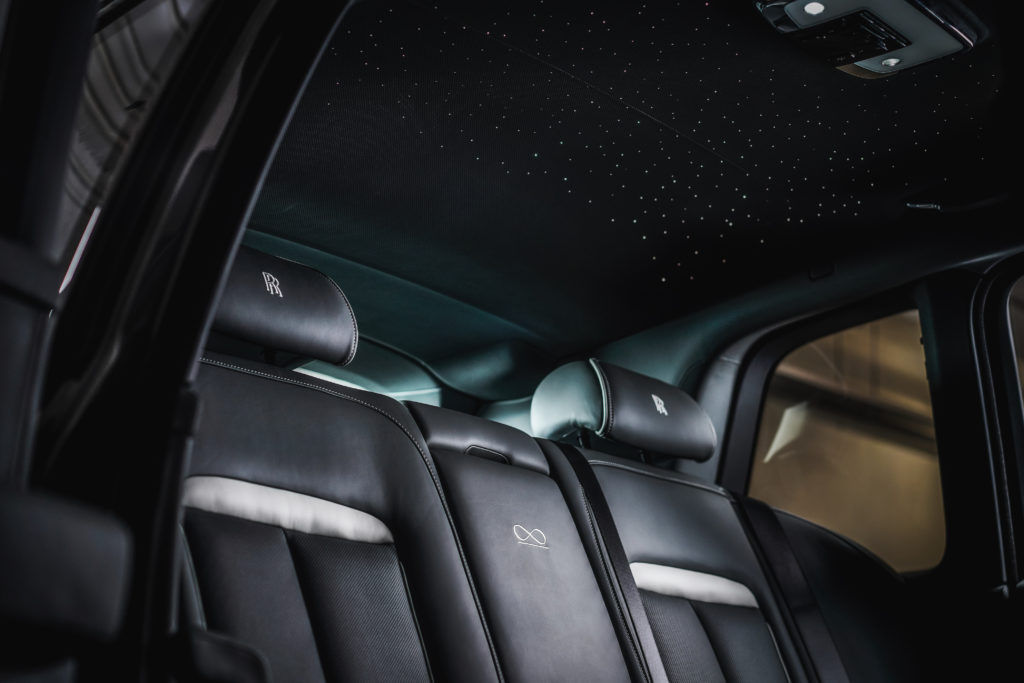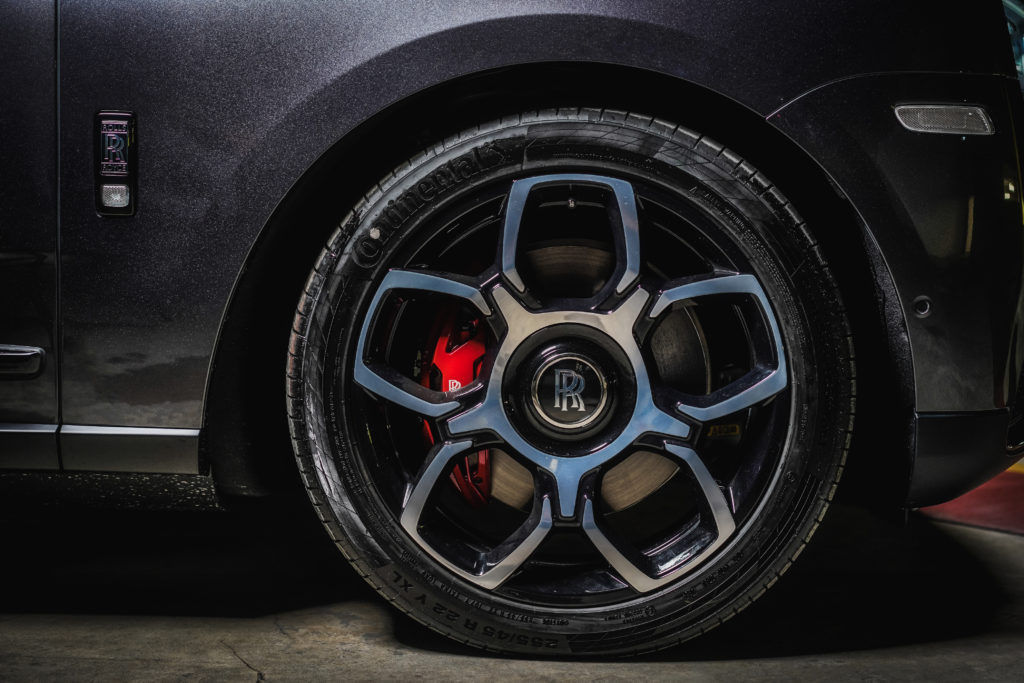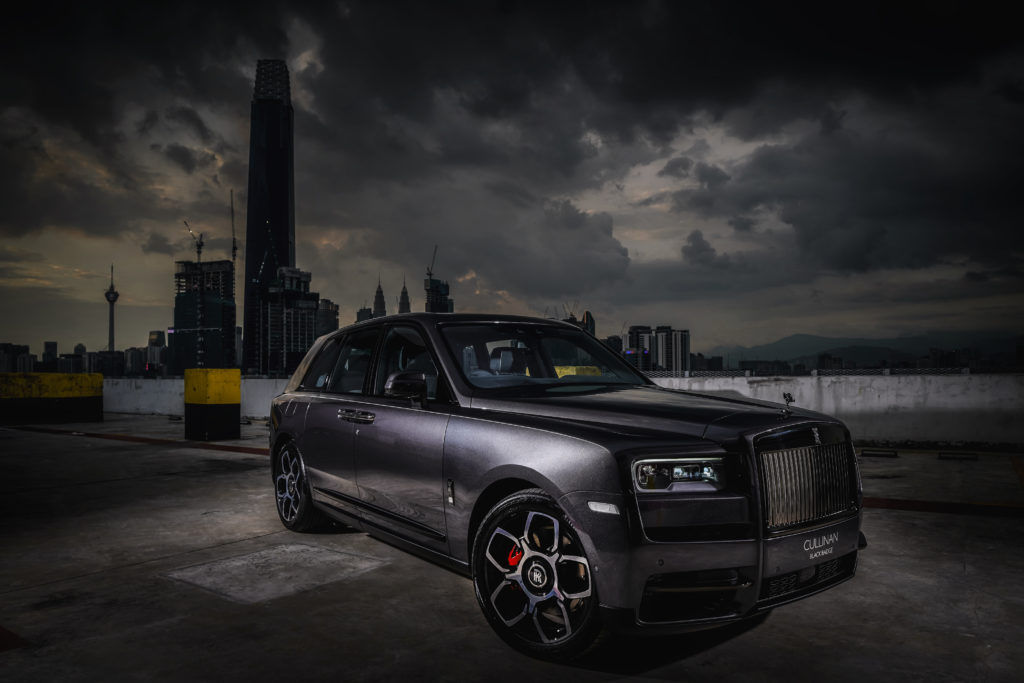 Created to satisfy overwhelming demand from a younger demographic, Cullinan in its silver badge guise, was launched to global acclaim in 2018. It immediately became the world's pinnacle super-luxury SUV, combining luxury in its purest form with genuine practicality and off-road capability.
Now it is ready for commission to cater to the subset of Rolls-Royce clients who seek to subvert the motor car's domineering presence – in its new sleek form and upgraded engine capabilities.
A Brief Overlook
We round up the entire Black Badge range:
Black Badge Wraith keeps the same power of 624hp but adds an extra wave of torque (+50Nm) to give it 870Nm (642 lb ft). A redesigned air-suspension set up, new drive shafts and uprated 8-speed transmission. Priced from *RM 1.7 million.
Black Badge Ghost sees power increase by 40hp (30kw) to 603hp (450kw) and torque to 840Nm (620 lb ft) compared to current Ghost (820Nm). Upgrades to the 8-speed automatic transmission. Priced from *RM 1.4 million.
Black Badge Dawn has a power hike from 563hp to 593hp, 820Nm to 840Nm (620 lb ft). New exhaust system, (menacing bass baritone), more power, subtle changes to suspension, transmission, throttle, steering and brakes. Priced from *RM 1.8 million.
Black Badge Cullinan is the brand's most potent SUV – power increasing from 563hp to 593hp, 850Nm to 900Nm (664 lb ft) (Distinctive high gloss Red paint calipers. Transmission, drivetrain, steering, suspension changes.) Priced from *RM 1.7 million
written by.
Aaron Pereira
Digital Editor
This fine chocolate man, (that is a connoisseur of fine chocolates) prefers real-life conversations and living off-screen, but is slowly and surely embracing the digital, search engine optimised life.