Say hello to the world's slimmest OLED ultralight laptop, the ASUS Zenbook S 13 OLED, with a jaw-dropping 1 cm profile and weighing in at just 1 kg.
Don't let its thincredible design fool you though – this laptop can handle all the work and multimedia tasks and you throw at it, thanks to its 13th Gen Intel Core processors, 16 GB RAM, and 1 TB PCIe SSD.
Plus, it's got a 63 Wh battery that lasts up to 14 hours on one charge, so you can work on the go without worrying about your laptop dying on you.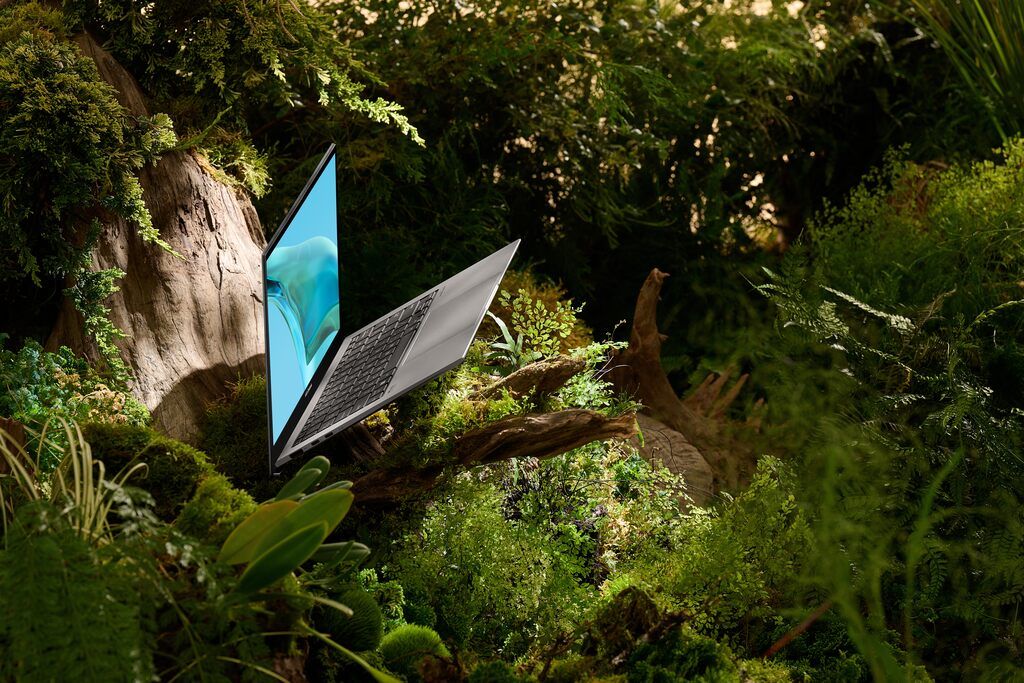 Versatility in a small package
With its ultra-thin profile, you might expect the Zenbook S 13 to skimp on connectivity options. After all, that's what many other lightweight laptop brands do today. But that's not the case for the Zenbook. It comes equipped with two USB-C® Thunderbolt™ 4 ports, a USB 3.2 port, and a HDMI 2.1 port. Talk about being versatile.
The Thunderbolt 4 ports support everything from fast data transfer to display outputs—and this includes charging too. And you have two of them on the Zenbook S 13 OLED. Plus, the full-sized HDMI means that you can easily connect to any external display or projector for your movie sessions or boardroom presentations, without the need of cumbersome dongles or adapters.
Now, onto that glorious OLED display. The ASUS Lumina OLED screen is sharp, vivid, and also Pantone Validated for precise colours, be it for content creation or movie enjoyment. Speaking of which, there's also Dolby Vision support for an even greater visual treat.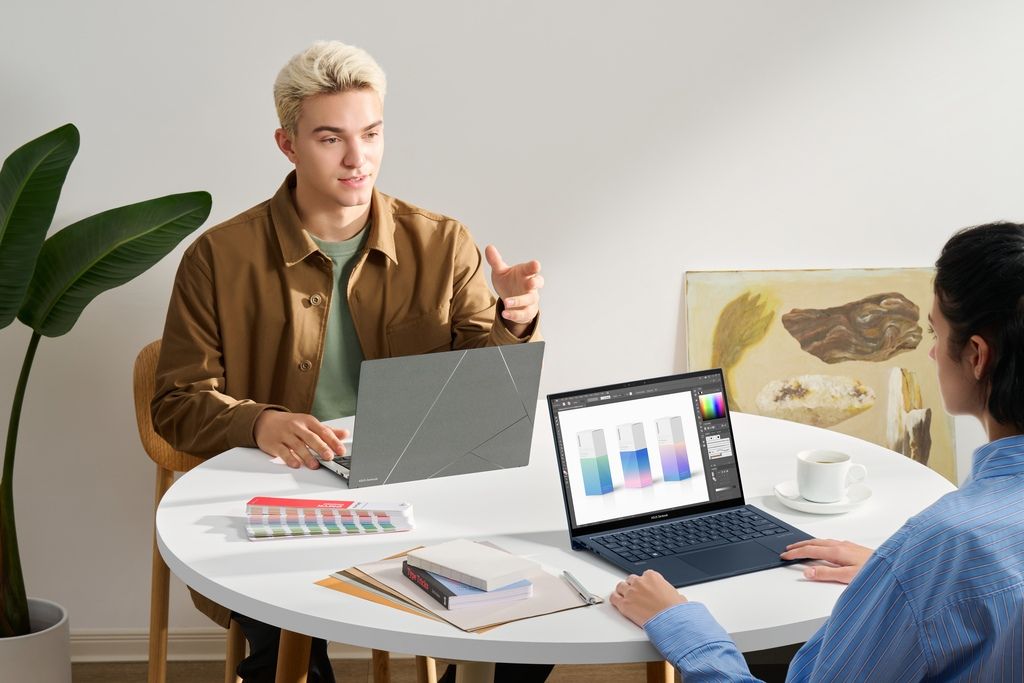 Commitment to sustainability
What sets the ASUS Zenbook S 13 OLED apart from other laptops is its dedication to sustainability. ASUS has gone above and beyond to make this their most eco-friendly Zenbook ever.
The brand uses recycled metals and plastics in its construction, and the packaging is 100% FSC™ Mix certified. Plus, the Basalt Gray model sports a new plasma ceramic aluminium material that's both environmentally friendly and super stylish.
This unique material comes from a special manufacturing process that uses water and electricity, avoiding strong acids or heavy metals. The electrolyte being 99% pure water means that this dilute alkaline solution can easily be disposed of via municipal waste channels (after neutralisation).
Added benefits include wear resistance and protection against fingerprint smudges. Plus, it gives off a natural stone vibe that makes each laptop truly one-of-a-kind. How cool is that?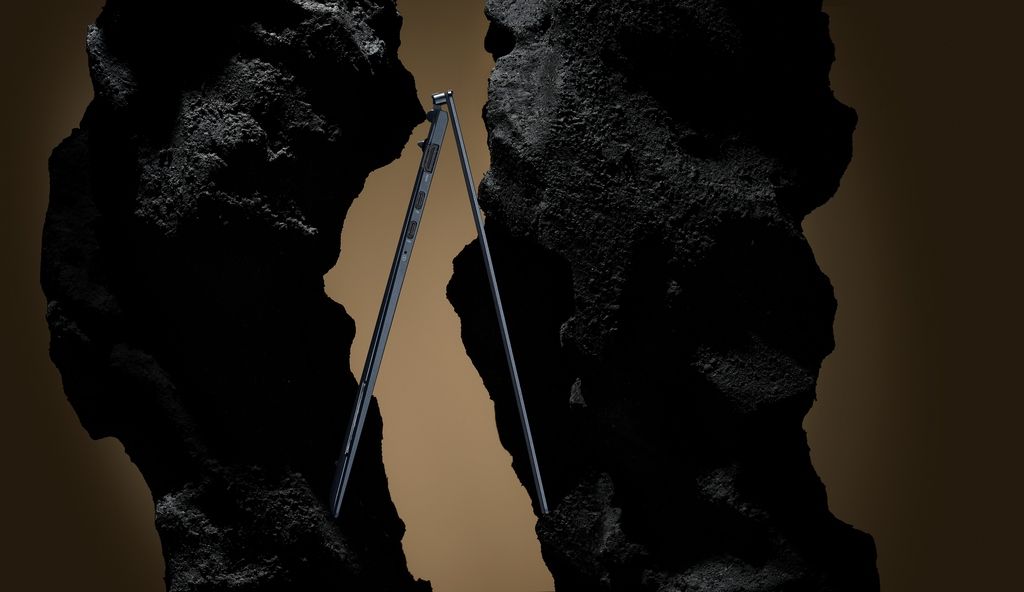 Meeting standards, the ASUS Zenbook way
When you unbox your new Zenbook, you'll essentially be opening packaging made from 100% recyclable and reusable material, which shows Mother Earth some much-needed love.
And it doesn't stop there. The paper packing inserts can also be turned into laptop stands. This not only gives the packaging a second life but also helps improve airflow and ergonomics while you work. Nothing goes to waste with ASUS.
But wait, there's more! The Zenbook S 13 OLED doesn't just look good and perform well – it also lasts forever. It adheres to the MIL-STD-810H US military-grade durability standards.
And for ASUS's case, it puts its laptop through 26 different tests (which is the most in the industry), making it the most strictly tested laptop in terms of durability. So you can rest assured knowing your investment is going to stand the test of time.
To sum it up, the ASUS Zenbook S 13 OLED is the ultimate combination of slimness, power, and sustainability. So if you're looking for a thincredible laptop, then the Zenbook S 13 should definitely be on your radar.
Click here for more details and specifications, or click here to pre-order your Zenbook today. written by.
Stuart Danker
Malaysian writer specialising in the no-niche niche. Trad-published author of the novel Tinhead City KL. Resident hobby-collector of AugustMan Malaysia.