The smartphone industry has gone through a bit of an evolution as evidenced by the rapid development of new technologies. From faster bandwidth-accelerating download speeds to new processors that are about as powerful as a desktop PC, smartphones have now become a crucial part of modern human existence. We're all intimately familiar with the basic rectangular shape of a smartphone since it appears to be the ideal form factor for a cellular device. However, since 2018, we've seen a small shift towards more radical designs. The launch of the first batch of foldable phones did not go as planned as the technology just wasn't modern enough to deliver what was expected from a decent smartphone. The first foldable phone to hit the market was in 2018, the Royole Flexpai in China. Although it did not set the industry on fire, it signalled a shift towards more experimental and unique designs. It wasn't until the launch of the Samsung Galaxy Fold in 2019 that we started seeing bigger companies jump onto the foldable smartphone bandwagon. Since then, we've seen Huawei, Vivo and even Xiaomi throw their hats into the foldable smartphone ring. Fast forward to 2023 and we're seeing the foldable smartphone make its way into the hands of the general public. In fact, Samsung also launched the Samsung Galaxy Flip in 2020 and owing to its compact form factor and stunning design, it quickly caught the imagination of the general public. But, it isn't all sunshine and roses as foldable smartphones come with a few drawbacks that we'll be taking a deeper look at in this article. With the rapid growth of foldable smartphones, it's clear that these new and radical designs are here to stay. So much so that Samsung is actually looking at developing a 'rollable phone' that could be extended to resemble a sort of smaller tablet. Companies like LG have already launched their lineup of rollable TVs and if the past is indeed prologue, we could be seeing these designs appearing in smartphones as well.
What is a foldable smartphone? In Layman's terms, a foldable smartphone is a device that allows users to fold its display in half. It comes with one inner flexible display and, more often than not, will also include a display screen on the outside. A hinge-like design then allows the main display to be folded in half without causing any damage to the screen. Most smartphone companies have wisely decided to use OLED screens in foldable phones because of their better brightness and contrast levels. This flexible OLED screen is then sandwiched between several layers of thin film transistors thus allowing it to be bent and folded. Finally, the entire screen is covered in a thin layer of flexible plastic. Do remember that plastic screens are more susceptible to scratches and damage so if you do own a foldable phone, you might want to invest in a decent screen guard. This is slowly changing though, as more companies are looking at different materials such as ultra-thin glass as a replacement for flexible plastic. Foldable phones come in two clear form factors. The more common one is the rectangular device that opens up to reveal a much larger screen. The other form features a clamshell design which allows it to be flipped open. Examples of this include the Motorola Razr 2022 and the Samsung Galaxy Flip4.
Are there any drawbacks to foldable smartphones?
Most foldable phones come with a smaller battery which is one of the main drawbacks users have to think about before purchasing one. While battery tech has been steadily improving in smartphones, the form factor for a foldable device simply cannot accommodate a larger battery (yet). Add to that the fact that you are powering two separate displays and you can see why battery life is a major issue in foldable smartphones. Another issue is the incompatibility of a large number of apps with a foldable display. Applications can sometimes glitch out when forced to jump from a regular smartphone to a foldable one. The good news is that this is a relatively smaller issue that can be fixed with app and software updates. Features such as split-screen can also help mitigate this problem.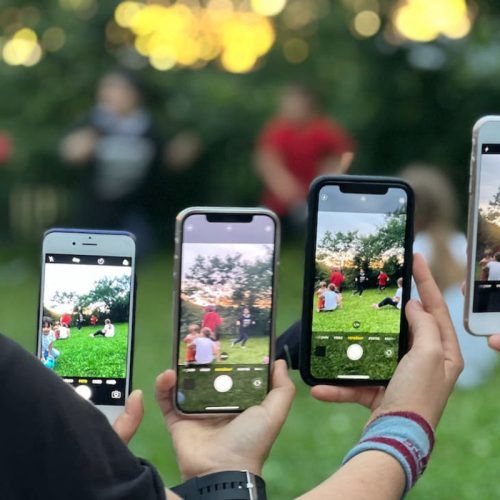 Another glaring problem is that, in some cases, the interior screen is just not able to sustain the constant opening and closing of the device. The space between can also become a dust magnet. However, companies are investing a lot of time, money and effort into developing better hinges.
What are the best foldable smartphones in the market?
While there aren't that many foldable smartphones in the market right now, there are a few (read: four) that could easily replace your daily driver.
Samsung Galaxy Z Fold4 The fourth version of the Samsung Z Fold series, the Z Fold4 features a brand new Snapdragon 8 Plus Gen 1 chip, 12GB of RAM and 256GB of internal storage. It is also available with 512GB and 1TB of storage. The Snapdragon 8+ gen 1 chip, in particular, is great for gaming. When you open the device, you'll see a 7.6-inch primary display with a resolution of 2176×1812 pixels. When closed, the second display measures 6.2 inches with a resolution of 904×2316 pixels and a 144Hz refresh rate. As far as the cameras are concerned, the Fold4 features a triple-camera setup with a 50-megapixel sensor, a 3x telephoto 10-megapixel sensor and an ultra-wide 12-megapixel sensor. The phone also comes with a 4-megapixel under-display camera and a 10-megapixel cover-display camera, both of which are great for selfies. If you're someone who enjoys consuming content on a larger screen or just prefers the convenience of having a small tablet in your hands, the Samsung Galaxy Z Fold4 is the ideal foldable smartphone for you. The phone is priced at MYR 6,699 for the 512GB model.
Samsung Galaxy Z Flip4 The Samsung Galaxy Z Flip4 is a stylish device that features a clamshell design. It harkens back to the days of the old-school flip phones except that this new iteration is as modern as it gets. The Samsung Galaxy Z Flip4 is powered by a Snapdragon 8+ Gen 1 processor and 8GB of RAM. It is available in three storage variants of 128GB, 256GB and 512GB. In terms of its display, the Z Flip4 comes equipped with a 6.70-inch foldable 1080×2640 pixel OLED display with a 120Hz refresh rate as well as a tiny 2-inch OLED screen on the outside. The phone features a dual-camera set-up with a 12-megapixel main sensor and a second 12-megapixel ultrawide sensor. It also comes with a 10-megapixel selfie camera which is located on the interior display. The Z Flip4 is certainly a head-turner. It looks sleek and has a polished design that gives it a luxurious feel. Again, the only drawback here is the reliability of a foldable display. While Samsung has moved much further when it comes to hiding the crease on the display, it is still quite noticeable. The Samsung Galaxy Z Flip4 is priced at MYR 3999 for the 256GB model.
Motorola Razr 2022 Leaning heavily into the nostalgia factor, the Motorola Razr 2022 is a throwback to the early days of flip phones. As one of the pioneers in the industry, Motorola has revamped the Razr for a modern audience, replete with great specs and a greater display. It's powered by a Snapdragon 8+ Gen 1 SoC (once again, great for gaming) and comes with 256GB of storage as well as 8GB of RAM. It isn't a world-beater by any means, but it gets the job done. It has a 6.7-inch 1080×2400 pixel AMOLED interior display and a 2.7-inch OLED outer screen that is quite pleasant to look at. It also comes equipped with a 50-megapixel main camera sensor and a 13-megapixel ultrawide sensor. The Motorola Razr 2022 is priced at a steep MYR 6,750 in Malaysia.
Oppo Find N2 Flip After Samsung, Motorola, Huawei and Honor, Oppo too had a go at the foldable phone. Taking a similar approach to Samsung, they also did two foldable phones – a flip-style one and a book-style one. As its name suggests, the Find N2 Flip is the flip-style one. It is globally available and can best be described as the midway point between the Samsung Galaxy Z Flip4 and Motorola Razr 2022. The fancy exteriors are complemented by a 3.2-inch 720p OLED Cover display in a vertical orientation. The main display, however, is a big 6.8-inch AMOLED FHD+ panel with a 120Hz refresh rate and a less deep crease. Oppo used the MediaTek Dimensity 9000+ chipset that offers the same levels of performance as the Snapdragon 8+ Gen 1. Hence, performance isn't much of a concern on this one. Its dual camera system has a decent combo of a 50-megapixel main camera and an 8-megapixel ultrawide camera. However, the Oppo Find N2 Flip stands out from its competition largely because of its 4,300mAh battery and 44W fast wired charging. This combo ensures that this Oppo flip phone outlasts all existing flip smartphones. The OPPO Find N2 Flip is available for MYR 3,999.
Conclusion:
Other than these, there's a lot of action going on in the foldable smartphone space in China. Vivo recently revealed its Vivo X Flip with a style-focused design. The Honor Magic V is another notable mention in the book-style foldable segment. The Huawei Mate X is considered by critics as a worthy successor, if not a better alternative, to the Samsung Galaxy Z Fold4 and the Huawei P50 Pocket is another flip smartphone that prioritises form over function. All make for great choices.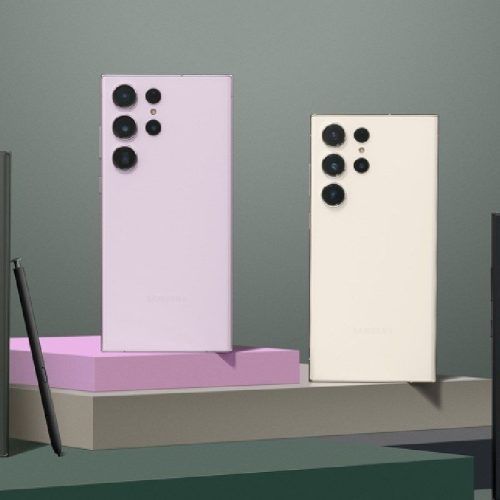 (Hero and feature picture credits: Courtesy Instagram/Samsung India)
Frequently Asked Questions (FAQs)
Question: Is Apple going to make a folding phone?
Answer: It's likely that Apple will launch a foldable phone. However, rumours suggest that it might not arrive till 2025.
Question: Which is the cheapest foldable smartphone?
Answer: The Tecno Phantom V Fold is the most affordable phone on the market right now.
Question: Which is the best foldable phone to buy in 2023?
Answer: The Samsung Galaxy Z Fold4 is the best foldable phone to buy in 2023.
written by.
Andrew Lu
Andrew writes about MMA, music, sports, pop culture and video games. In his free time, he practices Brazilian Jiu-Jitsu, plays the drums and guitar, and collects comic books. He has previously contributed to publications like ScoopWhoop, MensXP and Digit India.