Hair dryers can be bulky and difficult to maneuvre, can blast air at high temperatures, which can cause extreme heat damage, all with the risk of hair being sucked into and trapped in the filter. Dyson engineers set out to rethink the hair dryer.
The Dyson Supersonic hair dryer uses a fast but focused airflow, is engineered for balance in the hand, is quieter than others and intelligently controls the temperature to help protect hair from extreme heat damage.
"Hair dryers can be heavy, inefficient and make a racket. By looking at them further we realised that they can also cause extreme heat damage to hair. I challenged Dyson engineers to really understand the science of hair and develop our version of a hair dryer, which we think solves these problems" Said James Dyson, industrial design engineer and founder of the Dyson company.
---
HAIR SCIENCE
--- Dyson has invested £50 million in the development of the Dyson Supersonic hair dryer including a state of the art laboratory dedicated to investigating the science of hair. Dyson engineers studied hair from root to tip, understanding how it reacts to stresses, how to keep it healthy and how to style it.
Over four years they tested the product on different hair types and built test rigs which mechanically simulate hair drying techniques – which can differ around the world. To date over 1010 miles of real human hair have been used in testing.
---
MOTOR ENABLED
---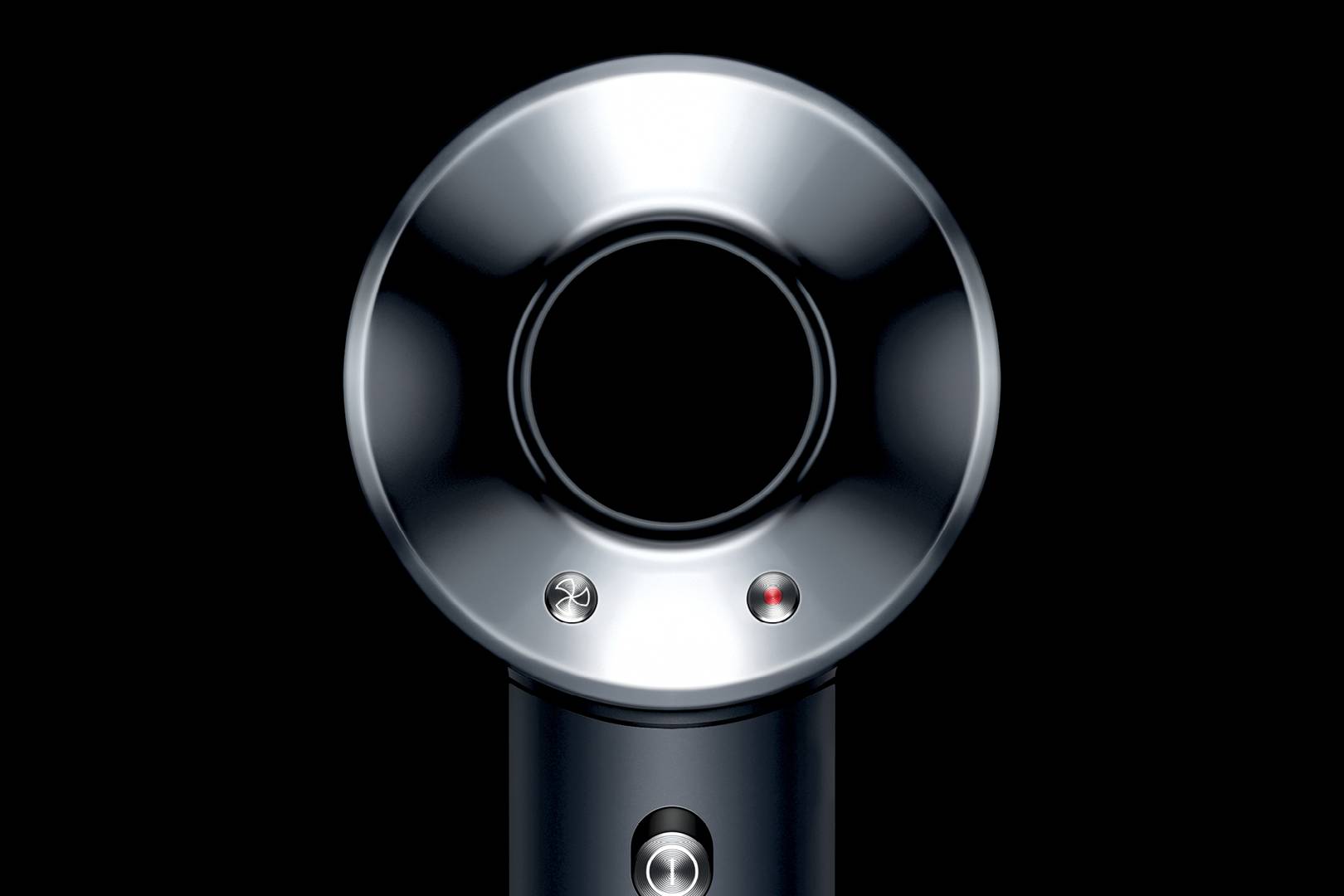 The Dyson Supersonic hair dryer is powered by the patented Dyson digital motor V9, created in-house by a team of over 15 motor engineers specifically for this machine. It is Dyson's smallest, lightest, most advanced digital motor.
It is up to eight times faster than other hair dryer motors and half the weight. In addition, because the Dyson digital motor is engineered to be powerful yet compact it is small enough to be positioned in the handle rather than the head; because of this the machine is engineered for balance. Most conventional hair dryers have the motor in the head of the machine.
---
FAST & FOCUSED
--- The Dyson Supersonic hair dryer uses Dyson's patented Air Multiplier technology. The volume of the air drawn into the motor is amplified by three due to this technology, producing a high pressure, high velocity jet of air.
Traditional hair dryers can sometimes have a weak airflow, meaning they are slow. Others can have strong airflow, but it is not necessarily controlled. The Dyson Supersonic™ hair dryer creates a focused jet of air, angled at 20° for controlled, precise drying and styling. Allowing you to dry and style at the same time.