 Yup, you better believe it, the ASUS ZenBook is the brand you'll want to get your hands on now if you want the world's thinnest 13-inch and 14-inch laptops. And to top it all off, the brand doesn't cut corners either, and provides users with the entire spectrum of I/O ports, from HDMI to memory card slot and of course USB ports.
Available in two alluring colours, Lilac Mist and Pine Grey, the all-new ASUS ZenBook 13 (UX325) and ZenBook 14 (UX425) are the two new-generation 13.3-inch and 14-inch ultraportable laptops in the ZenBook Classic series.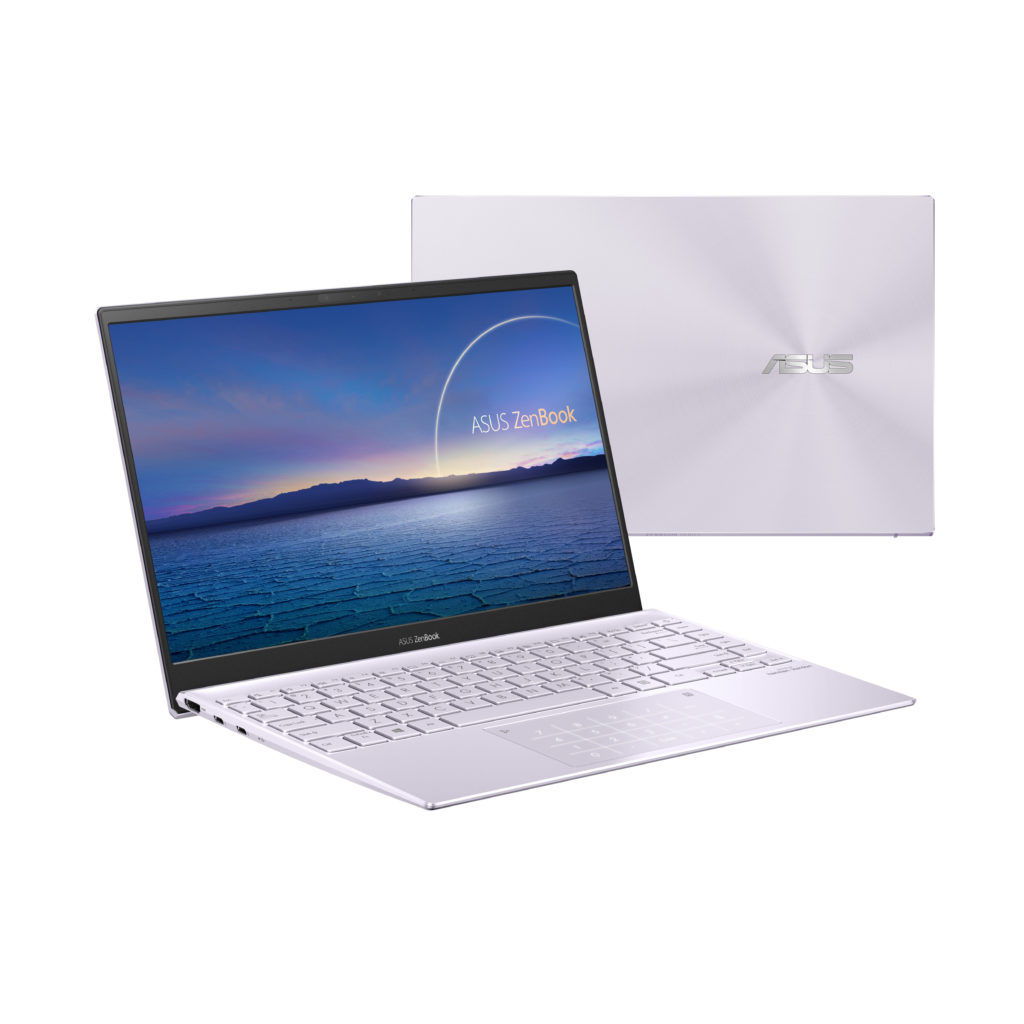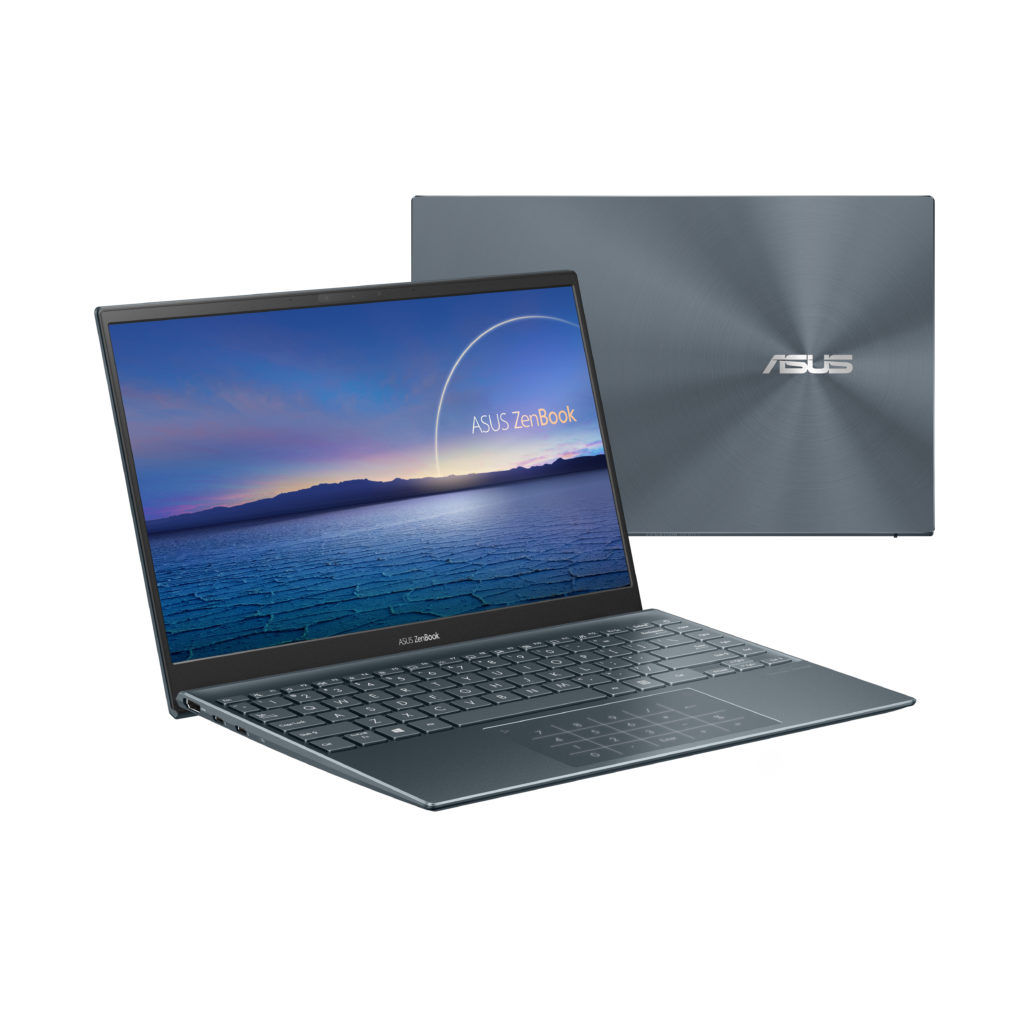 Lightweight arm candy
First let's take a look at the spectacular design of the all-new ASUS ZenBook 13 and ZenBook 14 which redefine what's possible in an ultra thin laptop, as it's the world's thinnest laptops in their class that offer uncompromised I/O capabilities.
The latest ZenBook Classic series offers two screen sizes. For the ultimate traveler, there's the ultralight 1.07 kg ZenBook 13; and for those who prefer a larger screen, there's the sleek ZenBook 14. However both models are designed for effortless portability, with a compact and elegant all-metal chassis that's a mere 13.9 mm thin.
Although both laptops are just 13.9 mm thin, it's amazing that ASUS managed to still include a full-size HDMI and USB Type-A ports, two high-speed Thunderbolt 3 USB-C ports (which support fast charging), and a microSD card reader for easy mobile data transfer. Thus giving bragging rights to ASUS as no other current 13.3-inch or 14-inch laptop offers all these I/O ports within such a thin design.
Here's a closer look at exactly how sleek the ASUS ZenBook is: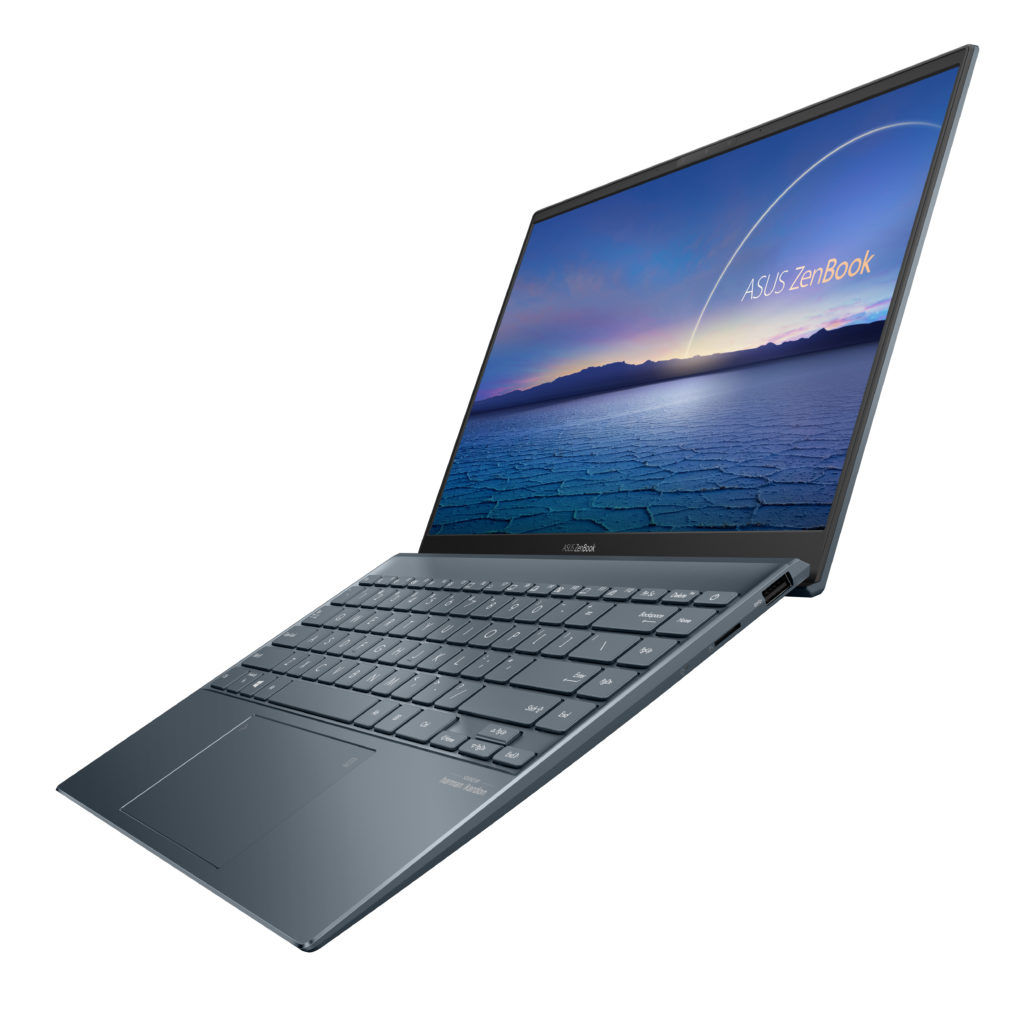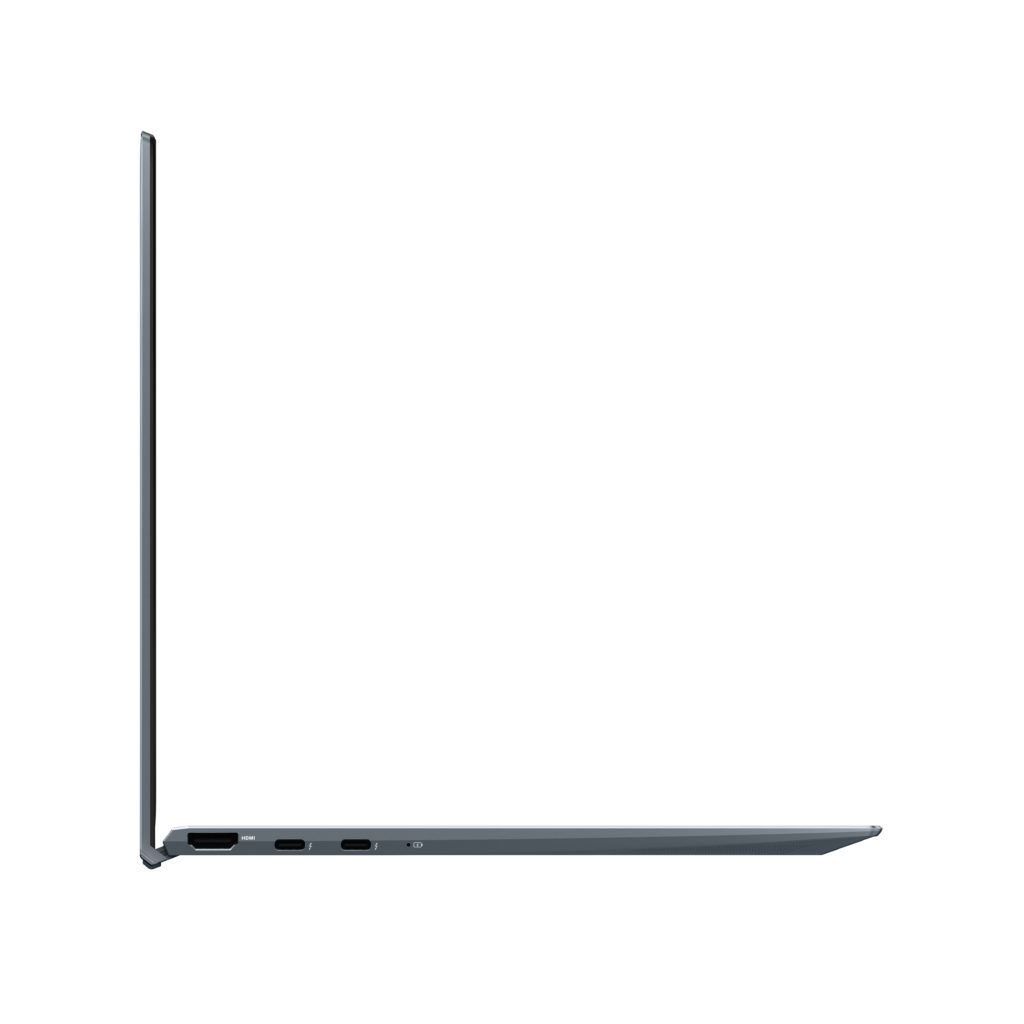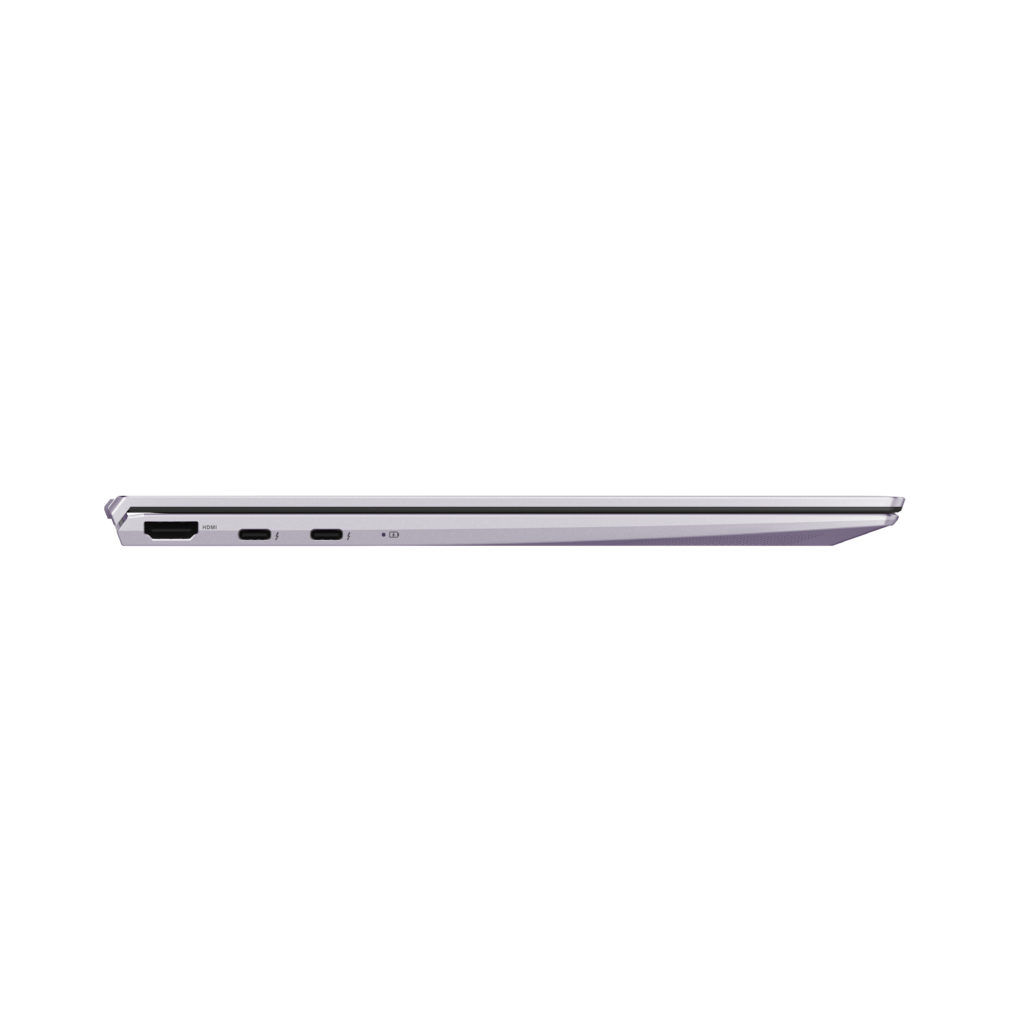 More than Meets the eye
Truly a work of timeless beauty and a feat of effortless portability, the all-metal, elegant and compact laptops are a symbol of desire for those who are seeking a laptop with a touch of urban chic. However, more than just good looks, the laptop is incredibly powerful and will ensure your desired productivity levels are attainable.
First of all, it's powered by the latest 10th Generation Intel Core processors, featuring a four-sided NanoEdge displays with a new edge-to-edge keyboard design and ASUS NumberPad 2.0 – this means you need not but an extension if you're used to using the numerical pad often available on larger devices. ASUS have though of it all and included the productivity enhancing dual-function touchpad with an integrated LED-illuminated full-size numeric keypad: simply tapping the icon on the touchpad turns NumberPad on and off. The laptops also have some of the fastest solid-state storage available, with up to 512GB of space made available, with 8GB of RAM, that ensures fast boot times and near-instant app loading. Plus with the latest WiFi 6, users can enjoy wireless speeds that are up to three times faster than WiFi 5, with four times more network capacity and up to 75% lower latency.
Also do note that the ASUS ZenBook 13 and ZenBook 14 have been tested to meet the ultra-demanding U.S. military standard for reliability and durability – tests to ensure the device's survival in harsh environments, which include power-on drop tests and operation at extremes of altitude and temperature. So there's no worry when you carry it around, you know you're holding on to something reliable.
The ASUS ZenBook 13 and 14 are also incredibly power efficient, with up to an amazing 22 hours of battery life on a single charge, thus allowing you to leave your charger at home to minimise weight and bulk. The ZenBook 13 and 14 are a perfect match for today's on-the-go lifestyles. So whether working, creating, or simply enjoying entertainment, the new ZenBook 13 and 14 makes everything effortless.
More good news
Customers don't have to worry about their purchases as well as eligible ASUS products come with the brand's Perfect Warranty. This an additional protection service for ASUS laptop's customers for any damage incurred on the unit that is not covered under ASUS manufacturer's warranty, including customer induced damage.
Further, as part of the ASUS 'Say IT' campaign, those who purchase ASUS PCs (which include consumer, gaming, business laptop, desktop or All-in-One) from authorised dealer stores – both online and physical stores – will be able to redeem Grab Food Gift Card worth RM40.
How to participate:
Step 1: Buy any ASUS PC from the authorised Online/Offline dealer stores
Step 2: Rate the product and leave a constructive review
Step 3: Submit your entry with valid documents and personal information here.
Step 4: Get your Grab Food Gift Card Voucher from ASUS, after verification.
Click here for more info on the ASUS ZenBook 13 or the ASUS ZenBook 14
written by.
Aaron Pereira
Digital Editor
This fine chocolate man, (that is a connoisseur of fine chocolates) prefers real-life conversations and living off-screen, but is slowly and surely embracing the digital, search engine optimised life.