The iPhone vs Samsung debate is a relentless one. Every year, Samsung comes up with a full-blown flagship smartphone to challenge the previous iPhone, and then Apple follows with a brand-new iPhone by September. This is a cycle that has been going on for more than a decade. At any given point, it is always the newer smartphone (be it from Samsung or Apple) that raises eyebrows. The Samsung Galaxy S23 Ultra is currently the name on every smartphone enthusiast's mind, but Apple is already preparing its 2023 recipe to sway the crowd with the iPhone 15 series.
While the iPhone 15 rumours have got us excited, the Samsung camp isn't sitting quietly either — the Galaxy S24 leaks have also started coming in.
Hence, in order to shush the fanboys for the time being, we take an in-depth look at both smartphones, comparing the upcoming Apple iPhone 15 and Samsung Galaxy S24 series and weighing each of their pros and cons*.
Apple iPhone 15 vs Samsung Galaxy S24: What are the leaks suggesting? The lineup remains unchanged
Let's start with Apple, which is planning on launching four models this year. There will, of course, be the regular iPhone 15 with a 6.1-inch display alongside the iPhone 15 Plus with a 6.7-inch display. The iPhone 15 Pro, with all the bells and whistles, will have a 6.1-inch display, while the iPhone 15 Pro Max with its 6.7-inch display will be the range-topper.
Coming to Samsung, we are expecting somewhat of a rerun. A 6.1-inch Galaxy S24 for compact phone lovers, a bigger 6.6-inch Galaxy S24 Plus (with a larger battery) for those who prefer larger phones, and a maxed-out Galaxy S24 Ultra as the range-topper.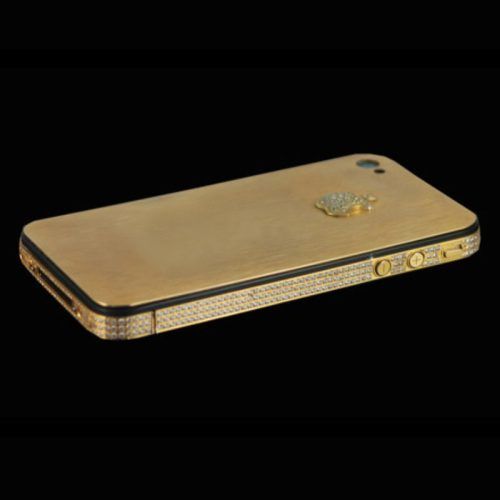 Similar designs for another year?
The iPhone 15 range is apparently getting a minor design refresh over the outgoing iPhone 14 series. While the phones will still have the boxy look we've grown used to, Apple will be using slight curves on the edges to offer more in-hand comfort. The dated display notch will be removed in favour of Dynamic Island on all four models. The Pro variants are also expected to have slightly thinner display bezels, a new Action key and a slightly bigger camera hump to accommodate the new camera sensors. And of course, how can we forget about the USB-C port coming to all of the new iPhone 15 models?
Not much has been said about the design of the Samsung S24 series. A few early renders have shown a redesigned camera hump on the Galaxy S24 Ultra, although it's too early to say if these turn out to be true or false.
Display: the iPhone 15 will have a 'dynamic' advantage
The biggest change in this department is said to be the implementation of Dynamic Island on even the regular iPhone 15 and iPhone 15 Plus models. This new feature will help by providing quick access to music playback, live tracking from food and delivery apps and offering a quick glance at several system app functions. Sadly, the 60Hz refresh rate is said to remain on the vanilla iPhone 15 and iPhone 15 Plus. The Pro variants, however, are said to use the more power-efficient Samsung OLED panels, with peak brightness expected to reach 2,500 nits! Nothing is known about the Samsung Galaxy S24's display specs (yet!)
But even if Samsung decides to keep the display specs unchanged from the Galaxy S23 series, it will still be a solid deal for users. After all, the 6.8-inch Quad HD+ resolution 120Hz AMOLED display on the Galaxy S23 Ultra is currently among the best displays on ANY smartphone.
iPhone 15 vs Galaxy s24: Expect top-notch performance from both models
On the iPhone 15 and iPhone 15 Plus, Apple is likely to reuse the A16 Bionic chip seen on the iPhone 14 Pro and Pro Max. The iPhone 15 Pro and Pro Max, however, are expected to get a new generation 3nm chip, likely to be called the A17 Bionic. This will likely offer a huge boost in raw performance and power efficiency. The Pro variants are also expected to use 8GB of RAM, thereby helping with multitasking. IOS 17 will be the operating system of choice, rumoured to offer better performance and a nug-free experience.
For the Galaxy S24, rumours hint at a Snapdragon 8 Gen 3 chip that will offer a significant improvement in performance and power efficiency. However, some markets may end up witnessing the return of an Exynos chip to the base Galaxy S24. The Exynos chip will be an improvement, but Samsung is still tuning its power efficiency and thermal performance. Samsung is also expected to bump up the RAM capacity on all variants; 12GB RAM as a standard for the S24 and S24 Plus, and 16GB RAM for the S24 Ultra.
Cameras: The iPhone vs Samsung debate is certain to heat up
The Samsung Galaxy S23 Ultra currently has the superior camera over the iPhone 14 Pro Max and Samsung aims to extend its lead next year. The Samsung S24 Ultra is rumoured to use a bigger 1-inch 200-megapixel image sensor for the main camera, thereby helping with low-light performance. Samsung will also have a single telephoto camera instead of two, offering a variable optical zoom range between 3x and 10x. This is also expected to amplify the maximum digital zoom range to 150x.
As for the iPhone 15 Pro Max, Apple is rumoured to use a new state-of-the-art image sensor from Sony, which could solve Apple's long-standing issues with maintaining exposure and clicking pictures in low light. The telephoto camera is also expected to include up to 6x optical zoom, using a periscope lens setup. The regular iPhone 15 variants will also get the bump to 48-megapixel camera sensors borrowed from the iPhone 14 Pro.
So far, it seems like a win-win situation for consumers, regardless of which smartphone they opt for.
Battery and charging capacity We have absolutely no idea about the battery specifications of either smartphone. Rumours suggest that Samsung could use a new stacked battery technology derived from electric vehicles, resulting in either improved overall capacity or more internal space for other components.
The charging, however, is where the iPhone 15 is going to have the bigger advantage. Apple is finally putting USB-C ports on its entire range thanks to new EU regulations. The base iPhone 15 and iPhone 15 Plus are said to have slower USB 2.0 speeds and may not support fast charging (same as the Lightning port). The iPhone 15 Pro and iPhone 15 Pro Max, however, may get the USB-C port with faster USB Gen 3.2 speeds, resulting in faster data transfer via wire and the possibility of faster charging speeds.
Prices to remain (mostly) similar as well
The iPhone 15 range is expected to start at USD 799 for the base 128GB model, while the iPhone 15 Plus will have a USD 899 starting price. The iPhone 15 Pro range is rumoured to see a price hike of about USD 100, thereby having a starting price of USD 1,099 for the iPhone 15 Pro and USD 1,199 for the iPhone 15 Pro Max. Samsung could avoid a price hike this year, with the base Galaxy S24 expected to start at USD 799.
*A caveat: this comparison is based purely on the leaks and rumours doing the rounds. There is a possibility that the final product could be vastly different from what the leaks are hinting at. So do take all of this with a pinch of salt.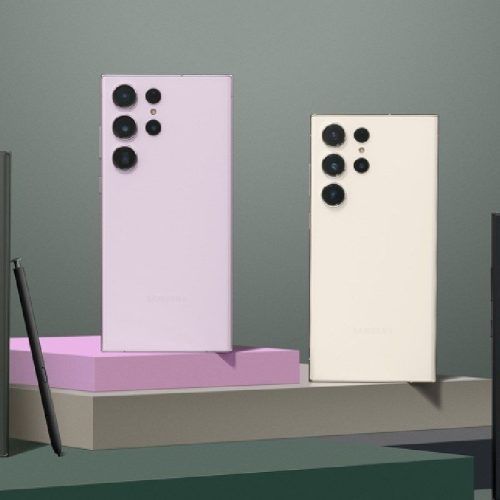 (Hero and Featured Image Courtesy Apple and Samsung)
Frequently Asked Questions (FAQs)
Question: Is the Galaxy S series better than Apple iPhone?
Answer: The Samsung Galaxy S series is more feature-laden than the Apple iPhone but lacks overall system stability as well as the ecosystem benefits that the iPhone has to offer.
Question: Is the iPhone's camera better than Samsung's?
Answer: The iPhone 14 Pro's camera performance has been found by critics to be lacking behind that of the Samsung Galaxy S23 Ultra, especially in low-light settings.
written by.
Amritanshu Mukherjee
Amritanshu lives and breathes tech, cars, Formula 1, space stuff and everything that delivers an adrenaline rush. Since 2016, he converted his favorite hobby of going all gaga over iPhones and Lamborghinis into his profession; hence, you aren't likely to be surprised upon checking his browser history. In his spare time, he loves to drive and explore food joints, but will somehow end up with a plate of Chicken Biryani and a big smile. He has previously written for Hindustan Times, India Today, BGR.in, and Deccan Chronicle.