Apple is one of the world's most successful Big Tech companies whose expensive family of products appeal to those who want to use some of the best gadgets.
Founded by Steve Jobs and Steve Wozniak on 1 April 1976, Apple has the distinction of being the world's first trillion-dollar company — a landmark it has touched multiple times since 2018. Its market value is indeed more than the economies of several European Union countries, including Switzerland, Poland, Belgium and Sweden.
The massive growth in the company's value is primarily due to its ability to churn out high-end innovative products every year. Today, Apple makes everything from iPhones to Macbooks and Apple Watch to iPads. It is also in the business of streaming with Apple TV+.
Apple is synonymous with the iPhone, which it introduced in 2007 and whose 15th edition is set for launch in 2023. Thanks to it, Apple completely changed the landscape of the smartphone market. But iPhone is not how Apple began; it was computers, even though the company dropped the word from its name sometime after the tremendous success of the iPhone.
It has been making expensive products for a long time, which are quickly sold out online or at beautiful Apple stores around the world. In fact, Apple has been launching expensive products almost since its early days. Most of these are computers, many of which were released when Apple wasn't the behemoth that it is today.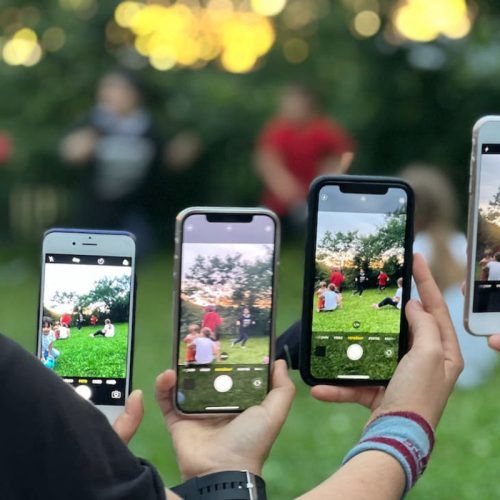 The most expensive products ever launched by Apple
Apple III Year: 1980
Price: USD 8,000
Adjusted for inflation: USD 26,230
Introduced on 19 May 1980 at the National Computer Conference in Anaheim, California, the Apple III computer was launched as a successor to the Apple II series. It was designed for business users, but it proved to be one of the biggest commercial failures in Apple's history. As such, Apple II continued selling while the production of Apple III and its modified version Apple III+, which was launched in 1983, were discontinued in 1985 after selling just 65,000 units.
Apple III was the first computer that Apple designed as a company, meaning that its engineering and marketing departments were together involved in its creation along with other departments. But this was also the reason for its failure. Design faults, such as chips coming out of sockets and overheating because of a lack of air vents or fans.
In his 2007 book, iWoz, Wozniak said that the Apple III failed because it was "not developed by a single engineer or a couple of engineers working together. It was developed by a committee, by the marketing department."
The starting price of the computer was USD 4,500, and it went up to USD 8,000 during the production run. Weighing around 11.3 kg, the computer had a Synertek 6502A processor and a built-in 5.25-inch floppy disk drive with four expansion slots — a first for Apple. Its typewriter-style keyboard was different from the teletype-style keyboard of Apple II. It ran Apple's Sophisticated Operating System (SOS) at 2 MHz with 128k of memory, which was expandable to 512 KB.
To make matters worse for Apple, its struggle with Apple III coincided with International Business Machines (IBM), launching a personal computer for home users. That computer ran an operating system known as MS-DOS, which came from a then-new company known as Microsoft led by a tech wizard named Bill Gates. It was so phenomenal that IBM sold the same number of units in four months that Apple III sold in its entire production run.
LaserWriter Year: 1985
Price: USD 7,000
Adjusted for inflation: USD 19,886
Weighing around 35 kg, the LaserWriter was Apple's first laser printer. It is credited for launching the foundation of what would eventually become a household gadget even though it was not the first of its kind.
Apple was the first to licence Adobe's PostScript page description language, which was subsequently used in this printer. LaserWriter could print with a 300 dot-per-inch (DPI) resolution at a speed of eight pages per minute. It had a feature called LocalTalk, which enabled several Mac users to share the same printer.
Interestingly, Apple's LaserWriter came around a year after the launch of Hewlett-Packard's LaserJet — the world's first desktop laser printer. Like the LaserJet, Apple LaserWriter was built on a Canon LBP-CX engine. Both machines essentially had the same features, could print at the same speed and had the same DPI.
Yet Apple put a price tag of around USD 7,000 on the LaserWriter, which was exactly double that of LaserJet, which was launched only a year ago. This made the LaserWriter one of the most expensive Apple products ever launched.
But there was a reason: the difference between the two was in key areas such as memory capacity, where LaserWriter scored, and the AppleTalk feature. Writing for USA Today in 2015, Michael Antonoff recalled a conversation he had with Steve Jobs and the then Adobe Systems president John Warnock about the high price of Apple's printer.
"It [HP LaserJet] doesn't do graphics worth beans," Jobs told Antonoff, adding, "The text and fonts it prints are nowhere as beautiful or ambitious as what we're doing here."
Warnock said that HP's product had "no growth potential in type, no growth potential in graphics, no growth potential in communications."
Antonoff, however, noted that "when you go to Apple's online store today, the majority of the printers being offered for sale carry a familiar brand that Jobs once disparaged. That's right — it's HP."
Macintosh Portable Year: 1989
Price: USD 7,300
Adjusted for inflation: USD 17,996
Introduced on 20 September 1989, the Macintosh Portable was Apple's first battery-powered computer. According to Apple's official technical specifications sheet for the computer, the Macintosh Portable had a lead acid battery with 5 Watts of power. According to Apple, the Mac could run for 10 hours on a single charge.
The computer weighed around 7.1 kg, including the weight of an optional 40 MB hard drive. It measured 4.05 x 15.25 x 14.83 inches and had a 1.44 MB floppy disk drive. Its screen size was 9.8 inches active-matrix LCD display with a resolution of 640×400 pixels and 1-bit video memory. Its maximum RAM capacity was just 8 MB.
Macintosh Portable started at a price of USD 5,800, without the hard drive, and USD 7,300 with it. In less than six months, the starting price had to be slashed by around USD 300 because of low sales and even more later.
Designed for carrying around, the Macintosh Portable came with a full-travel keyboard and a carrying case with a shoulder strap. One of its unique features was the ability to place the built-in trackball on either side of the keyboard, which was greatly helpful for left-handed users, making the Macintosh Portable one of the earliest computers to provide this usability.
Twentieth Anniversary Macintosh Year: 1997
Price: USD 7,499
Adjusted for inflation: USD 14,300
Released as a limited edition on 1 June 1997, the Twentieth Anniversary Macintosh (or TAM) was designed in honour of the 20th birthday of Apple. However, like Apple III, the TAM proved to be one of the biggest disasters in the company's history besides having the infamous distinction of being one of the least affordable Macs.
Nevertheless, it is today a collector's delight for a number of reasons. One of these is the fact that it looked like a futuristic machine with its 12.1-inch LCD screen built right into the chassis. In fact, it was the first flatscreen Mac in history.
Its features included an S-video input, a TV/FM radio system and a custom sound system designed by world-famous audio equipment maker Bose. Inside the machine was a PowerPC 603e CPU, running at 250MHz with two 64MB RAM slots and a 2GB IDE hard disk drive.
But perhaps its most visible feature was its CD driver, which was placed vertically at the front, whose flap would rest on the keyboard when opened.
Apple somehow managed to sell just a few thousand units before TAM was discontinued in March 1998, after the price dropped to just USD 2,000.
But the TAM is remembered for two more reasons. The first is its association with pop culture; it appeared as Alfred Pennyworth's computer in the movie Batman & Robin (1997), and the Mac was seen in Jerry's apartment in the final season of Seinfeld (1998).
The other reason was that it was shortly before the launch of TAM that Apple's then-head designer Robert Brunner quit the company over disagreements. It brought to the fore the legendary Jony Ive, who is credited with completely changing the industrial design landscape with every succeeding Apple product till stepping down as chief design officer in 2019 to start his own design firm through which he designed the coronation emblem of King Charles III.
Gold Apple Watch
Year: 2015
Price: USD 17,000
Adjusted for inflation: USD 21,925
Everyone loves to get their hands on an Apple Watch. There is simply no other smartwatch that can come close to Apple's outstanding gadget. In 2022, Apple released the Apple Watch Series 8, which is capable of detecting the user's wrist temperature and has an extremely helpful feature called Crash Detection.
Apple Watch is primarily designed for health and wellness. But in 2015, alongside the first Apple Watch, the Cupertino, California-headquartered company released a special edition gold model of the iconic watch aimed at those who love luxury along with high-end technology.
Announced at an Apple event in March of the same year, the unique 18-carat gold Apple Watch Edition, as it was known, came in different sizes with eight different standard colour and band combinations. The series' starting price was USD 10,000 for the 38mm size and USD 12,000 for the 42mm version. The largest size, with a unique band, was priced at USD 17,000.
In September 2015, Apple added an 18-carat rose gold case with a midnight blue Classic Buckle to the Apple Watch Edition series.
Nevertheless, Apple discontinued the production of the Watch Edition series in September 2016 and updates for the series stopped in 2018. According to a 2019 report by Bloomberg, it sold in the "low tens of thousands."
Pro Display XDR Year: 2019
Price: USD 5,999
Apple Pro Display XDR was launched in 2019, three years after the discontinuation of the Apple Thunderbolt Display. Still in production, it is a standalone external display for users. Its highest-quality display base model costs USD 4,999, while the nano-texture glass version costs USD 5,999. If users add a Pro Stand to the display, it will cost an additional USD 999.
The Apple Pro Display XDR is a 32-inch 6K LCD with 1,000 nits of sustained brightness and a capacity of 1,600 nits of peak brightness. By comparison, a typical desktop display has a brightness of only 350 nits. A total of 576 special blue LEDs form a full-array local dimming backlight.
According to Apple, industry-standard tests show that the display can hit a million-to-one contrast ratio with a super-wide viewing angle. It supports true 10-bit colour and the full P3 colour spectrum.
Mac Pro Year: 2023
Price: USD 7,500
Apple announced the new Mac Pro at its 2023 Worldwide Developers Conference (WWDC) in June. It is the first Mac Pro in four years and the first with M2 Ultra — Apple's most powerful chip.
There are two different Mac Pro types — the Mac Pro Tower (pictured, R) and the Mac Pro Rack. The basic configuration is the same in both types. Thus, both have a 24-core CPU (configurable to 24-core), 60-core GPU (configurable to 76-core), 32-core Neural Engine, 64GB Unified Memory (configurable to 128GB or 192GB) and 1TB storage which is extendable by up to 8TB.
While the Mac Pro Tower is priced at USD 6,999 for the base model, the rack version is priced at USD 7,500. While the tower version is better suited for studio use with its optional wheels and a stand, the rack version is ideal for server rooms as they can be stacked on top of each other.
But the final price of either variant can go really high depending on their respective customisations. For instance, the price of the 2019 Mac Pro starts at USD 5,999 but can go over USD 53,000 with every upgrade available on the Apple website.
(All adjusted-for-inflation figures are as of 2023 and for years before 2019.)
(Hero image: Apple; Featured image: Gabriel Beaudry/@gbeaudry/Unsplash)
Frequently Asked Questions (FAQs)
– What are the rarest Apple products?
The 18-carat gold Apple Watch Edition and Apple Macintosh Portable are among the rarest Apple products.
– What is the most expensive iPhone?
The Apple iPhone Pro Max is the most expensive Apple iPhone yet. It is priced at USD 1,099. But a specially designed Diamond Snowflake variant of iPhone 14 Pro Max by luxury phone case maker Caviar is priced at USD 616,000.
This story first appeared on Prestige Online Malaysia
written by.
Manas Sen Gupta
Manas enjoys reading detective fiction and writing about anything that interests him. When not doing either of the two, he checks Instagram for the latest posts by travellers. Winter is his favourite season and he can happily eat a bowl of noodles any time of the day.