Being the third edition in the line-up, the Huawei Watch GT Pro 2 certainly has a lot to live up to, succeeding its well-liked predecessor. The seductively sleek watch is made for those who want to get the most out of their schedule. And, we got to test out this premium smartwatch to experience its extensive and remarkable capabilities.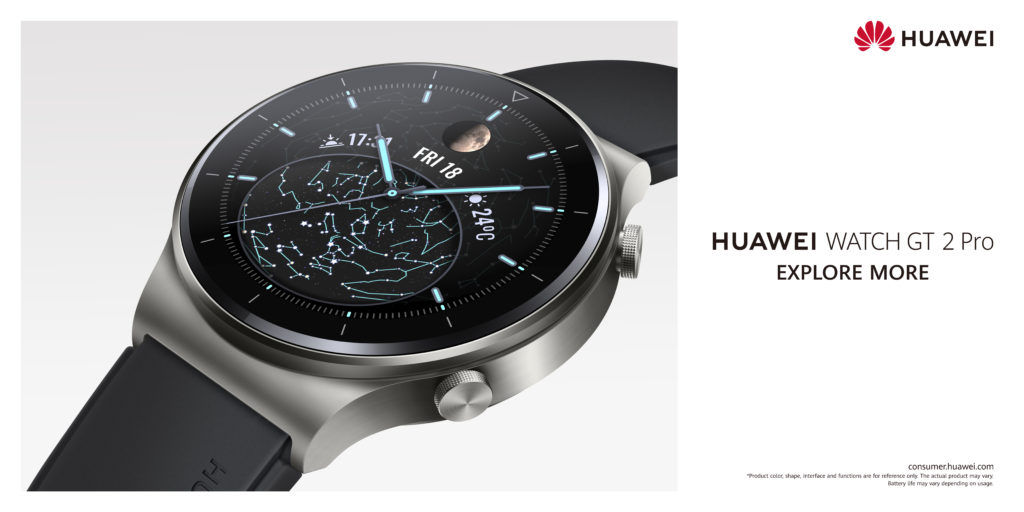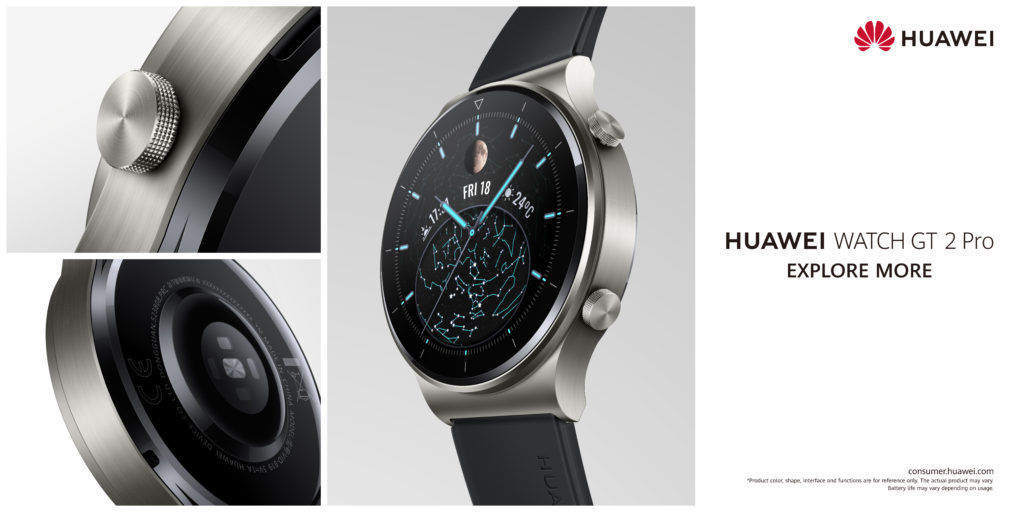 Let's start off easy at the surface level: The appearance of this watch with its thicker bezel at 11.4mm supersedes its predecessor, the Huawei Watch GT2 at a thickness of 10.7mm. Due to its size, it may not suit those with dainty hands, although, everyone has their personal styles.
The design of the caseback also supersedes its predecessor, with a ceramic case for a high shine glossy redesign paired with its titanium body; ultimately creating a more luxurious finish for the high tiered smartwatch.
Screen real-estate is relatively unchanged at 46mm in diameter, which (as mentioned) will significantly occupy anyone's wrist. But Huawei certainly spared no expense with the sapphire glass which makes the surface scratch resistant for any action; as sapphire is valued at a 9 out of 10 on the Mohs scale of hardness (one less compared to the hardest material in the world—diamonds). It comes in handy for those unintentional knocks on the many surfaces which will mark up any other watch especially at such as massive size.
The 1.39" AMOLED screen with a 462ppi resolution offers a perfectly clear and hi-res display which isn't compromised even in the sunlight, and can be dimmed down for the night.
However, weighing in at 66.2 grams, you're definitely going to feel the added weight on your wrist and it will take some time adjusting to.
What's In The Box?
Simply, just the watch, it's wireless charger and USB-a to the USB-type-c wire, which you could easily opt-out for reversible charging with a smartphone on the go.
A Deeper Look Inside:
Battery life
Huawei claims that this smartwatch with its 455mAh battery can hold on to a 2-week battery life within a single 90-minute charge under light usage. [Testing on our end showed that the smartwatch could only last just slightly over a week on light to mild use after a full charge.]
Internal Specifications
Running on 4gb of storage and 32mb of RAM matches up internally to its previous models. Running singularly on Huawei LiteOS by the Huawei Kirin A1 chipset.
The Good, The Bad, and The Limitations
One isn't simply shilling out pocket change for this watch on the appearance alone, the many features accompanying the Huawei GT watch pro 2 has to be accounted for. Anyone looking to monitor and track their well-being from the Heart Rate/SPO2 monitoring, Sleep Monitoring, Stress Monitoring, and over 100+ different workout/sport/activities monitoring will have their needs met encapsulated within its relatively small yet highly capable body.
The Screen Size to Weight Conundrum
Going back to the weight issue at hand, the instantaneously feel at its sheer weight will make even the simplest tasks feel consequential not to mention when it comes to any high movement activities.
Some accessibility shortcuts, for instance, to switch up the watch face (which requires holding down the centre of the display to swipe up then down) wouldn't exactly come naturally to users. As these native shortcuts will elude the longwinded process to the desired outcome; something as simple as changing the limited watch faces.
Other limitations include, no third-party apps support, non-interactive notifications (that in mind, does it doesn't serve to justify the large screen real-estate for the lack of any ability to respond on simple apps)
The Huawei Health App
Immersing into the Android system whether you use and are familiar with that ecosystem but if like me you're an iOS utilising the Health app then there's slight different configuration to get used to which is not such a hard foot.
So who is the targeted demographic for this premium watch? No, it is certainly not I. Airing on the side of elegance, the dressy smartwatch is a compact health and wellness tracker, it's certainly clear as day if this watch is meant for you. As the features set in place for this smartwatch will be the dead giveaway and if you check any of the necessities in your personal smartwatch by all means.
With the abundance in the market of smartwatches, you honestly have the pick of the crop in terms of preference. But if you're looking for any of the following statements (below), the Huawei Watch GT2 Pro maybe your ideal smartwatch contender.
Smart dressy smartwatch for any occasion.
Health and wellness tracking.
High intensity and frequent sport/activities monitoring.
Significantly long battery-life within a single charge.