The much-anticipated action and zombie game Wanted: Dead came out on 14 February 2023. The single-player game is a fresh hybrid slasher/shooter by Soleil, the developers of games like Ninja Gaiden, Samurai Jack and Dead or Alive.
In Wanted: Dead you play as a member of the zombie unit, an elite Hong Kong police squad that's out to uncover a major corporate conspiracy. Here's a look at the new hybrid slasher-shooter's story, characters, and more: https://t.co/fCGYLJ6eTS pic.twitter.com/7RHqeksnyv

— IGN (@IGN) February 13, 2023
'Wanted: Dead' – Become part of Hong Kong's Zombie Unit
Published by 110 Industries, Wanted: Dead features gory sequences and action-packed gameplay as you become a member of Hong Kong's Zombie Unit. Donning the character of Lt. Hannah Stone, the game tasks you with the responsibility of uncovering a major corporate conspiracy.
What Twitter has to say about the new zombie game
Twitterati had a mixed response after the release of the video game. While some expressed excitement about its hack-and-slash gameplay, others were disappointed with its storyline, glitches, inaccurate AI and weak plot. A couple of Twitter users even revealed the difficulties they faced while streaming the entire tutorial. This is surprising given that it has been designed by popular names in the industry who have pioneered the concept of hack-and-slash games.
Fatal Error everytime bro, fix it!

— カムラハンターANDY(艾登安迪) (@AndyHong911) February 14, 2023
The ps5 loads too fast for the meme to play out 😭 #WantedDead pic.twitter.com/35jpqjWMTG

— Flush Kirino🎮🎥📝 (@FlushKirino) February 14, 2023
Wanted: Dead is quite something. For context, I'd been playing for hours and there'd never been a narrator. pic.twitter.com/Nbht0x1JNM

— Commander Stephanie Sterling (@JimSterling) February 14, 2023
This didnt make the review because it's too long of a clip (and didnt have sound recorded), but just to show how wild the AI is in Wanted: Dead, here's a clip of two enemies that I had to chase halfway backwards through a level because… honestly I dont know. pic.twitter.com/b0UApaU9Ly

— Mitchell Saltzman (@JurassicRabbit) February 14, 2023
Wanted: Dead is an absolutely bonkers blend of fast-paced gunplay and frenetic melee action that lovingly vibes on its influences. It's full of playful and bizarre surprises, and it's refreshing to see a single-player game so clearly not give a fuck.

God damn, I love it. pic.twitter.com/KmcQ3ZozH2

— Benjamin Hayhoe @LostInCult 🔜 GDC & PAX East (@ASpecialHell) February 9, 2023
For further information about the game, head to Soleil's official website. The game is currently available for the PlayStation 5, PlayStation 4, Xbox Series X|S, Xbox One and PC.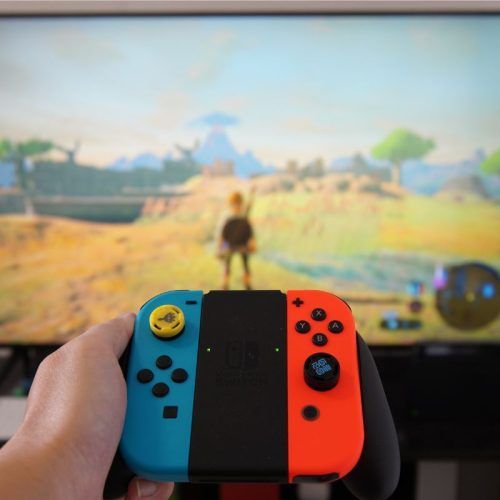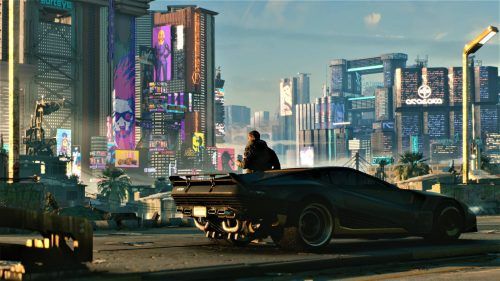 (Hero image and featured image credits: soleilgamestudios)
Frequently Asked Questions (FAQs)
Question: What is Wanted: Dead?
Answer: Developed by Soleil and released on 14 February 2023, Wanted: Dead is an action-based game.
Question: Is Wanted: Dead a multiplayer game?
Answer: Wanted: Dead is a single-player game which was released on 14 February 2023.
Question: Can I play Wanted: Dead on Xbox?
Answer: Yes, the new hybrid slasher/shooter game, Wanted: Dead is available on both the Xbox One as well as the Xbox Series X|S.
Question: Which are the best zombie games to play on Xbox?
Answer: State of Decay, Dead Island Definitive Edition, Dying Light and World War Z are some of the best zombie games that you can play on the Xbox.
written by.
Sanmita Acharjee
Digital Writer, Augustman
An aspiring storyteller covering entertainment, health and lifestyle who finds poetry in life. Also a self-proclaimed photographer, Sanmita loves to observe and capture life's fleeting moments on her camera. Be it a moving car throwing light at the cherry blossoms on a sultry autumn evening or that aesthetically pleasing light hanging from a metro station's ceiling, she loves capturing it all. She is also enjoying her time as a proud member of the BTS baby ARMY.