A new age of environmentally friendly surfboarding has arrived with Fliteboard, the world's first electric powered hydrofoil surfboard that allows riders to fly above the water quite literally and quietly, even without waves, wind or leaving a wake.
Created by kite surfing world record holder David Trewern, Fliteboard is a work of art when it comes to exceptional leisure and adventure, packed with innovation and built from the highest quality materials. Running on a Newton-Rader propeller, the patented unibody hydrofoil fuselage offers a silent and effortless propulsion above water for up to 1.5 hours at a maximum speed of 45km/h (based on an 80kg rider); and up to 60% better efficiency, run time and range, running on its 2.1KWH Explore Flitecell.
Fliteboard also uses a magnetic 'virtual leash' system that merely requires the user to wave the Flite Controller – the smallest and smartest designed waterproof handheld remote that provides intuitive control – over the nose of the board to kick start the motor. Additionally, the accelerometer is measuring the board angle constantly; if the board angle is abnormal in the event of a crash, or just simply out of water, the motor will be cut off instantaneously. Furthermore, Fliteboard features wings built from high compression carbon fiber for maximum stiffness and strength, developed by US based hydrodynamicists, including America's Cup Foil designers. The Cruiser wing offers early lift and stable foiling at lower speeds, great carving ability for riding swells, whereas the Flyer wing, less drag, greater top speed and responsive turns.
Recently shortlisted in the Good Design Awards for Industrial design excellence, Fliteboard uses specialist materials and finishes, such as: Carbon fibre Innegra™, the lightest fibre available commercially – lighter than water, and more UV stable than Kevlar; aircraft-grade aluminum for the mast, strength, stiffness and heat transfer ability; and ash veneer, hand cut from a real wooden veneer for its strength, as well as pale colour and beautiful texture.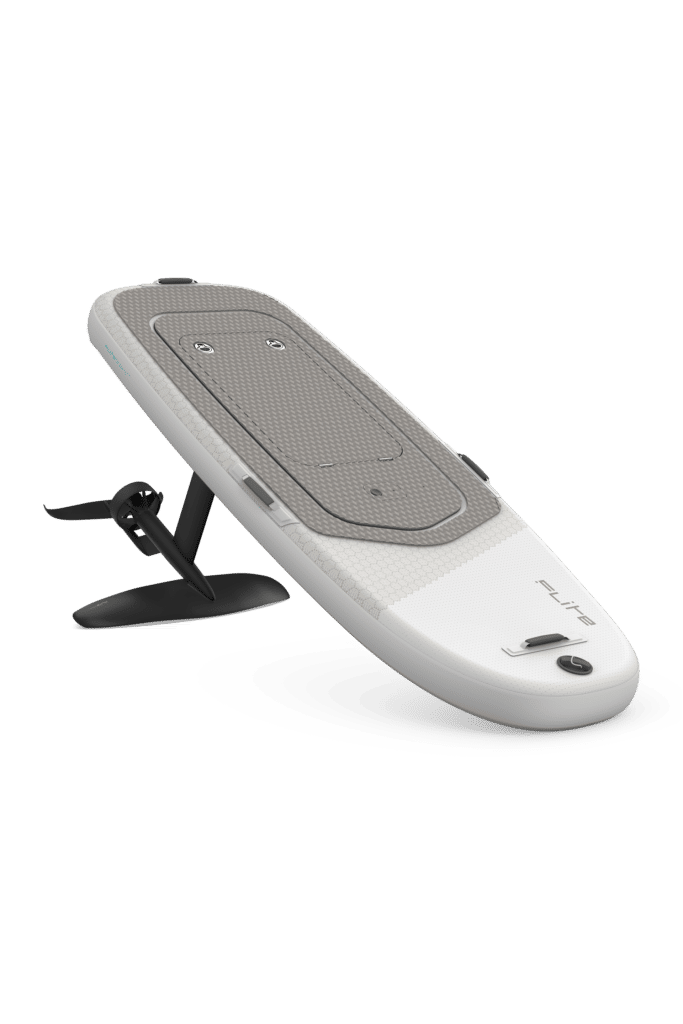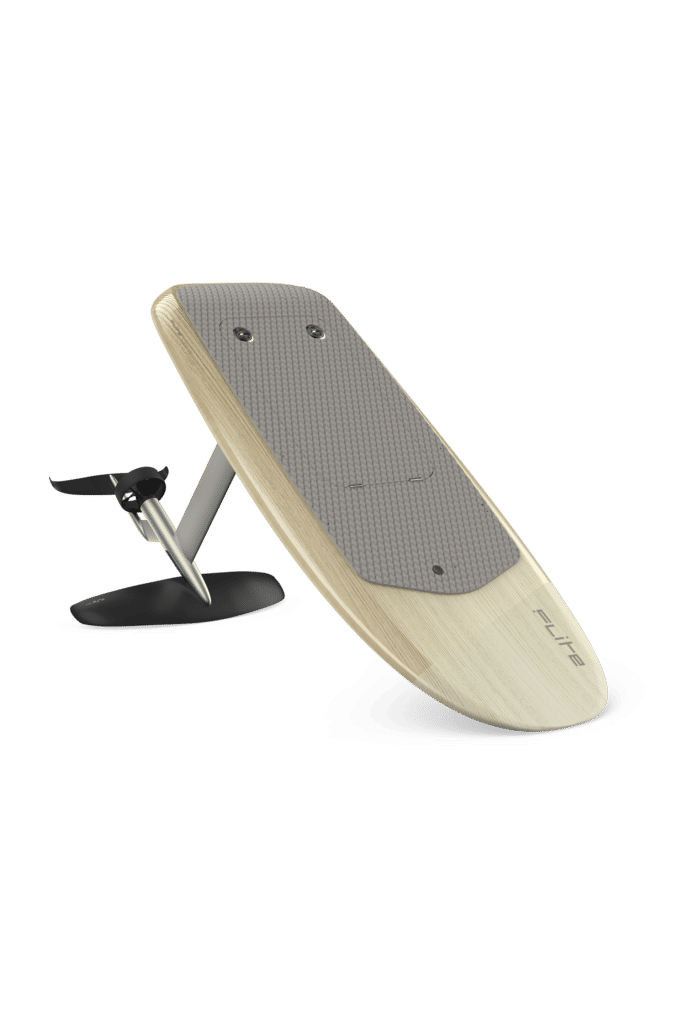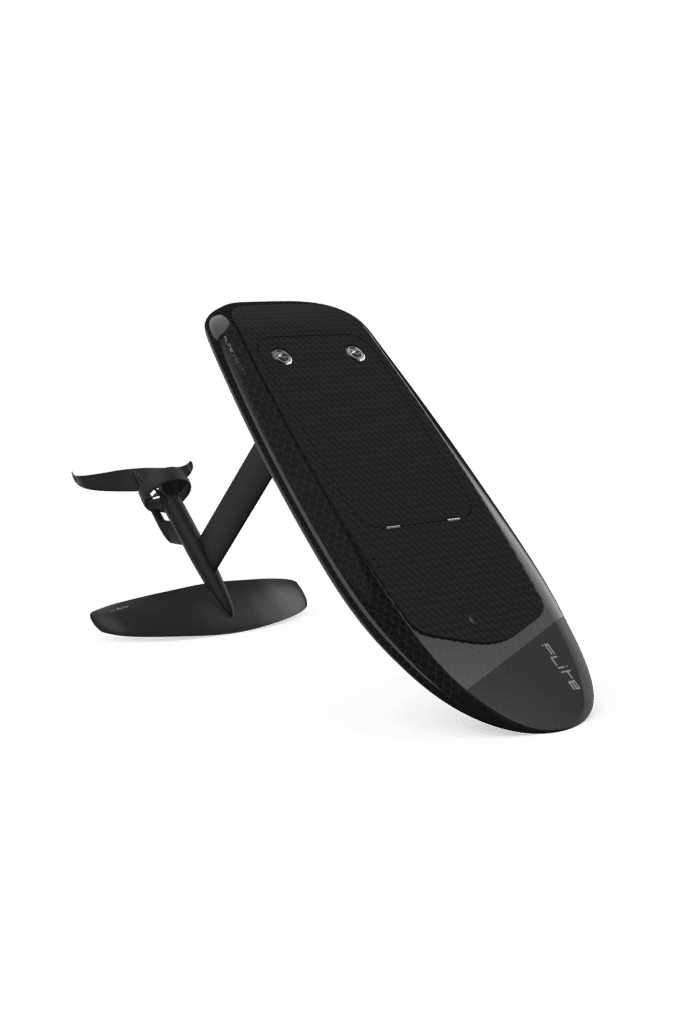 Fliteboard is available in three models, starting with the inflatable Fliteboard AIR (6'6"x30" and 175 litres) designed for easy learning, transportation and durability; the highly manoeuvrable Fliteboard (5'8"x28" and 100 litres) for those transitioning from beginner to advanced; and the Fliteboard PRO (5'x24.5"and 70 litres), the smallest board possible for experienced riders that is lightweight and responsive.