We love talking about natural oils on this site since they help with healthy hair and skin. Carrier and essential oils work hard to moisturise, seal, and even clean our bodies, and one incredible oil that is gaining popularity among naturals is Apricot oil. Read on to know everything.
What is apricot oil?
Apricots are a small stone fruit that contains a kernel (or seed) that is claimed to have powerful healing and beauty powers. It's a great fruit that's not only tasty but also rich with nutrients for overall wellness. Apricot oil (Apricot Kernel Oil), often known as apricot kernel oil, is derived from apricot kernels or seeds. When the oil is extracted and cold pressed, it has a chemical composition similar to bitter almond oil. The oil has a light hue and a nice nutty odour, and it is often used in balms, creams, and lotions.
Benefits of apricot oil for hair Rich in vitamins
Apart from its humectant properties, apricot oil contains a vitamin that is beneficial to both our skin and our scalps. It contains high levels of vitamin A, which is necessary for cell rejuvenation and collagen activation. It also has a high concentration of vitamin E, which is necessary for scalp health.
Contains fatty acids to keep hair soft and hydrated
Apricot oil, which contains oleic acid, effectively heals hair and scalp problems. Oleic acid, an omega-9 fatty acid, offers vital proteins to hair follicles. The best part is that it makes hair smoother and more supple. Because of the calming effects of oleic acid, many apricot oil users believe that their hair is much simpler to maintain.
Anti-inflammatory for scalp health
It can soothe a scaly, irritated scalp by entering the surface layer. If you have dandruff, the oil will not treat the problem, but it may help calm due to its anti-inflammatory properties.
Prevents hair loss
It's high in omega-3 fatty acids, which protect and moisturise the scalp by reducing inflammation, which can cause scalp problems and hair thinning or loss.
Works well with other oils
It may be used on its own to hydrate and nourish the scalp and follicles, but because it is an excellent carrier oil, it can be combined with any other essential oil to help disperse its properties.
Hair type considerations
Oils are commonly used on curly and coily hair types. Nevertheless, experts advise using apricot oil solely on the scalp. This oil is fantastic for the scalp. Apricot oil is widely recommended by experts for moisturising dry or irritated scalps. But, if the oil is applied in the direction of the hair strands, it might cause build-up if left on for too long. This might cause your hair to become weighed down, snarled, and lifeless.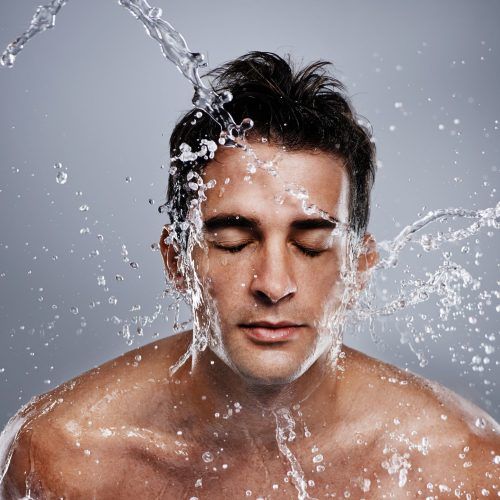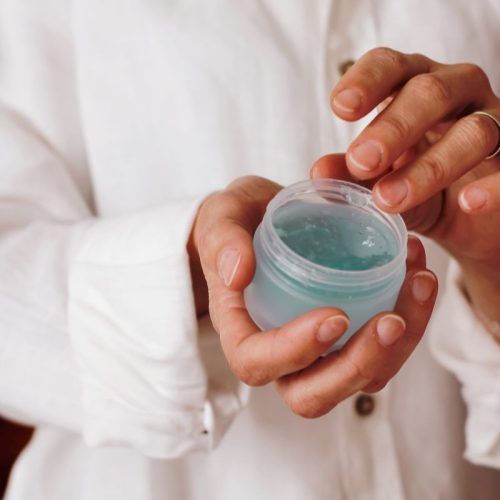 Benefits of apricot oil for skin
Anti-ageing
Apricot oil has a high vitamin E concentration, which improves your skin. Vitamin E is an antioxidant present naturally in your skin's sebum. Because it is skin identical, it is particularly relaxing. Applying a robust and valuable Vitamin E-rich face oil refills your skin's natural antioxidant reserves. Use apricot oil for wrinkles on your face, it will assist anti-age your skin.
Softens and soothes the skin
Every skin type will experience unpleasant sensations at some point. That might be tightness following a bath. Irritation as a result of using too many exfoliants. Stinging sensations caused by extremely powerful skincare. Apricot oil can help soothe irritated skin. It is swiftly absorbed, intensively nourishing, and gently relaxing due to its high amount of oleic and linoleic fatty acids.
Rejuvenates dry, mature skin type
Because of its natural vitamin A concentration, apricot oil will help your skin if you have naturally dry or maturing skin.
Vitamin A, also known as a retinoid, aids in the reactivation of your skin's metabolism. Dry and older skin types have delayed and uneven skin cell renewal, which causes your skin tone to seem dull, dry, and uneven. With a renewing, vitamin A-rich oil like apricot oil, however, this dry, ageing skin cycle may be stopped, reversed, and unwound. Your skin tone might become brighter, dewier, and more even.
Skin healing properties
Apricot oil, a natural healer, is high in Vitamin C and omega-3 fatty acids, which help to cure skin disorders such as psoriasis, eczema, and rosacea, as well as repair scars and reduce their appearance on the skin. Apricot oil also reduces skin irritation, increases hydration, treats acne, and controls oil production in the skin.
Skin type considerations
The products you add to your regimen with apricot oil in the centre will vary depending on your skin type, especially if you have acne. Apricot oil, according to experts, can be somewhat comedogenic. It is a level 2 on a comedogenic scale of 0 to 5—1 being non-comedogenic and 5 being the greatest. Acne-prone skin should avoid any product with a rating of two or higher.
All Images: Courtesy Shutterstock
This story first appeared in Lifestyle Asia India
Frequently Asked Questions (FAQs)
Question: Does apricot oil grow hair?
Answer: Apricot Kernel Oil's oily characteristic minimises scalp dryness and encourages hair growth and strength, resulting in healthier hair and less hair fall. When applied to the strands of hair, it is an excellent natural conditioner.
Question: Does apricot oil tighten skin?
Answer: Apricot oil has high levels of vitamin A, which is commonly referred to as "retinol" in the skin care industry and is one of the most popular ingredients for fine lines and wrinkles. Continuous retinol usage can cure indications of ageing by rebuilding collagen, tightening the skin, and preventing free radical damage.
Question: Can I apply apricot oil directly on face?
Answer: It's also an excellent night oil, which you can apply to your face and hands and leave on overnight to hydrate your skin and open clogged pores.