Netflix made news in the OTT business arena when it introduced measures to control password sharing in 2022. And now, the streaming giant has made some updates to this.
The news began to make waves when Netflix announced that the password sharing policy would get a more concrete footing in the coming months, specifically towards the end of the first quarter of 2023. And now, the FAQ section of its help centre is updated for Chile, Costa Rica and Peru, which are going through this significant change.
What does the new Netflix password sharing update say?
Device verification and new updates
The first major hurdle in this regard is device verification. When a user or device 'outside of your household' logs into your account or is used 'persistently,' Netflix will send a notification to the primary account holder to verify it, says the FAQ page. But there's more to it.
In order to strengthen the verification process, Netflix will mail a four-digit verification code to the primary holder, which shall remain valid for only 15 minutes. Once done, users can enjoy unlimited streaming. However, such a process will need to be done at regular intervals.
With regards to how Netflix detects if a device belongs to the same household, the updated FAQ page says, "We use information such as IP addresses, device IDs, and account activity from devices signed into the Netflix account."
However, if you wish to increase the number of screens in a single household, you can do so, as every Netflix plan offers a different number of screens. So, depending on your preference, you can avail more screens as long as they are a part of the same household.
Wi-Fi location
A previous version of the FAQ page, which has now been removed, said that Netflix aims to prevent password sharing. The primary account holder must identify a main household location and Wi-Fi connection, and users have to sign into the same home connection, at least once every 31 days to keep the account active.
However, in the current version of the FAQs, the aforementioned verification process is what needs to be followed for travelling account holders and users who live away from the primary account holder.
However, as per a Yahoo Finance report, the main holder can verify the device through a temporary code, allowing the remote user to access Netflix for seven consecutive days. But what happens after that, is unclear.
Now, it is yet to be seen how the youth and the Gen Z audience perceive this change.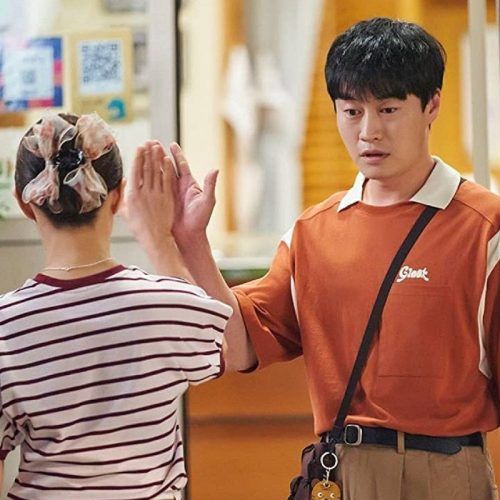 Immediate impact and other details Those who are travelling or don't stay with the primary account holder needn't worry, as Netflix won't immediately start charging you for sharing the password.
This step by Netflix comes after it was revealed that over 100 million households use a shared password. In recent news, the OTT platform has garnered nearly 7.66 million paid users over the last quarter of 2022. The figure comes as a huge jump from the 4.57 million as predicted by Wall Street as part of the company guidance.
In fact, this marked the first quarter, which included the newly released ad-tier system to escalate profits.
(Main and feature image credit: freestocks/ @freestocks/ Unsplash)
This story first appeared in Prestige Online Singapore
written by.
Trinetra Paul
Trinetra is an ardent foodie and bibliophile who writes about films, travel, food and lifestyle. As a writer and literature student, slam poetry and storytelling are her go to jam. When not working, Trinetra is busy looking for her next place to visit or binge-watching Instagram videos for travel inspiration.