The master of materials for the way it has revolutionised traditional watchmaking, Rado has now delved into its archives for the Golden Horse collection of 1957 that has been a breakthrough for the watch brand, and emerged with a contemporary evolution of vintage design. The first collection that demonstrated the brand's early leadership in creating watches as fashion items and personal style statements, the new contemporary Golden Horse Automatic timepieces are based on the original design with exaggerated elements: a bigger case, a bolder bezel, and a more distinctive crown – distinguishable vintage inspired shapes that are still clearly Rado. The 42mm range includes models with dark grey, blue, green and silver dials, with the enduring symbol of all the Rado Horse collections, a pair of seahorses, on the dials. The two-tone stainless steel case showcases either a rose gold coloured Ceramos (of approximately 90% high-tech ceramic and 10% metal alloy), or the warm metallic shine of plasma high-tech ceramic – both a vintage design element and a Rado hallmark.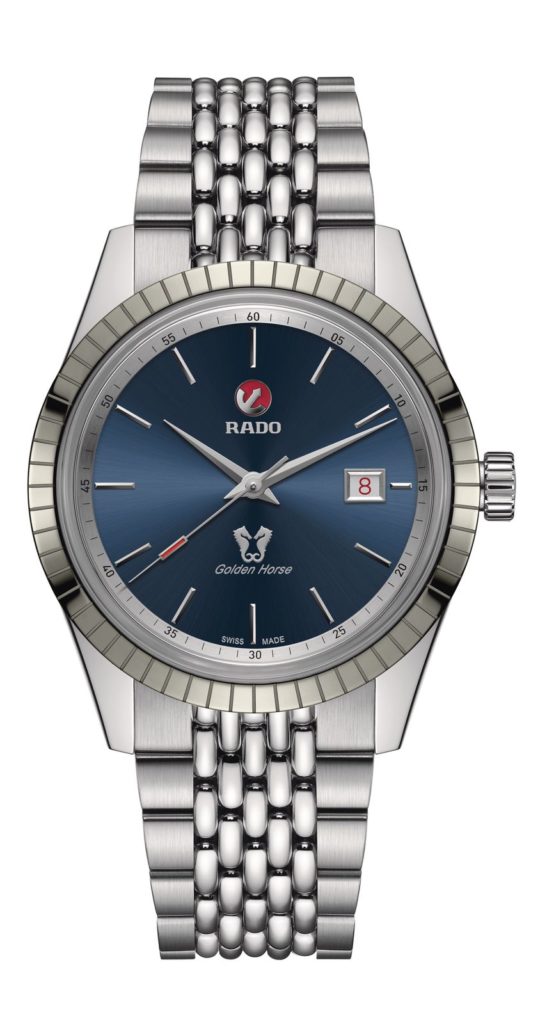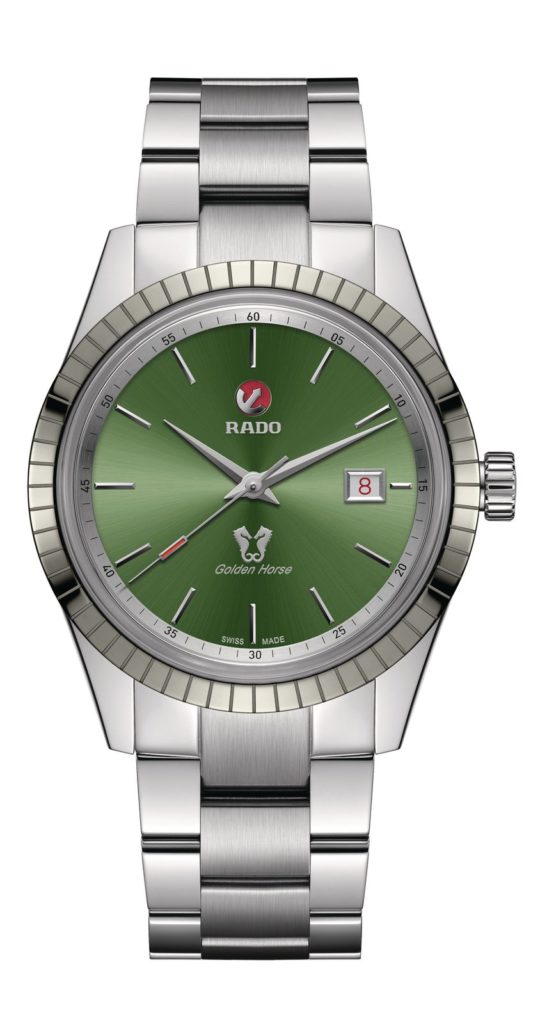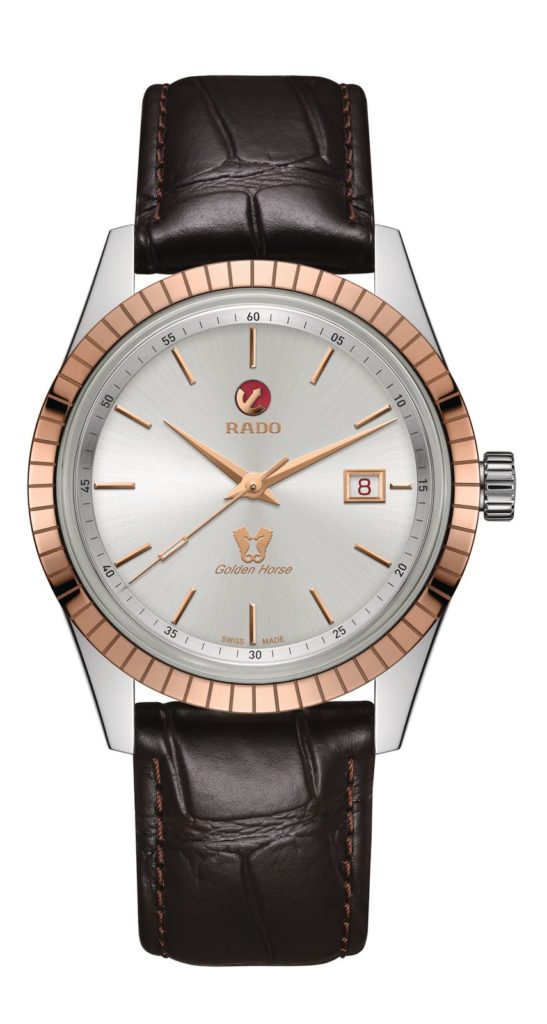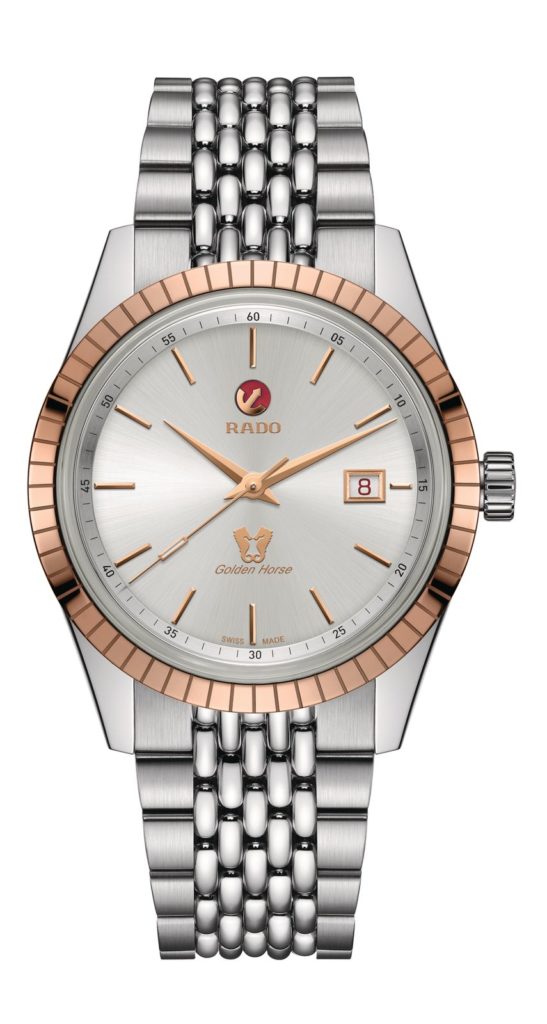 Each watch comes with a choice of interchangeable straps: leather, three-link and rice grain style stainless steel bracelet – of contemporary watchmaking technology that allows for each bracelet to be easily exchanged without the need for tools.