For power couple Aiman Hakim Ridza and Zahirah Macwilson, there's always a place and time for everything when chronicling life's greatest milestones and narrating the same pioneering spirit through the latest Longines Spirit Collection.
Love fills the air as husband-and-wife duo Aiman Hakim Ridza and Zahirah Macwilson lounge in the living area of the Presidential Suite at Pavilion Hotel Kuala Lumpur. From a distance, the exchange of smiles and the small gestures between the two lovebirds beckon a strong chemistry bound by sheer love. As cliché as it may sound, it is not surprising to soon realise that the two are finishing each other's sentences, nodding in unison as if knowingly having the same idea in mind.
The couple complements each other — rather a yin and yang sort of harmony. But they have plenty in common too. In the pursuit of success and chasing their dreams, Aiman and Zahirah concur that there is a place and time for everything — one just has to let time play its part.
"I was in this industry by accident. I was accompanying my friend for an audition, and I was suddenly roped into auditioning and I got the part. I was a college student at the time and thought I'd do it once for the fun it. Then, I was in several commercial ads and after that, by chance, was signed up for a singing competition. One thing led to another and here I am," shares Aiman.
Like her husband, Zahirah Macwilson herself reiterates that her acting career has been an unexpected journey so far.
"I was only 16 when some producers and directors approached me to pursue acting, but I wasn't confident just yet. Also, I had other plans. I went to university and studied human resource management and had a short stint with Virgin Australia. At 20, I was trying to figure things out and I knew there was a creative side that I wanted to explore; then came acting," she recalls.
The 25-year-old actress reaffirms: "Slowly and surely, it transitioned into something I enjoyed."
Now with a new member in the family, the couple is ready to write a new chapter in life as they pioneer another one of their greatest milestones — parenthood. We sit down with Aiman Ridza and Zahirah Macwilson as they unravel their pioneering spirit beyond the world of acting.
Zahirah macwilson As a young and successful name in the industry today at 25, you have pioneered your career tremendously over the years. What is your biggest takeaway so far from this experience?
The last five years have taught me many lessons. One of the main ones is to just enjoy every moment and not try to be like everybody else. You see other more established actors out there, and you think you need to look up to them. But there's always a time for everything, so believe that your time will come.
How important is it to be patient and resilient, especially when you're finding a voice in the mainstream entertainment industry?
It's essential. I think that you shouldn't be stressing yourself out or comparing yourself with other people. Everyone has their own path and journey, and I think it's important to remember that. Trust yourself, work hard, and stay positive — it'll be there for you. Keep dreaming and achieve what you want to achieve.
Sometimes, we tend to be a 'yes-man' when striving for success. How do you know when to stop?
You need to learn how to say no sometimes, especially when you know you have too much on your plate. If you're feeling uncomfortable with certain situations or are taking roles that aren't in line with your principles and values, you have to know when to put a stop to it. It's okay to say no, with or without reason.
Congratulations on a new chapter in your life. What has this whole experience taught you so far and what do you look forward to?
Thank you. (chuckles) But really, appreciate every moment. Time goes by so fast and to be honest, I absolutely didn't imagine myself being here in this position if you asked me five years ago. Cherish these precious moments, whether it's family, friends, or even work-related. Don't get carried away by what you think is the perfect lifestyle or what you see on social media. Always live in the moment.
We know you're very excited to welcome your baby. If you have one message for your baby, what would it be?
I have a lot of messages but I would probably say respect and be kind to others especially in this day and age.
Aiman Hakim Ridza You've had quite a run in your career. In the same vein of being a pioneering spirit, what has been your proudest moment in this journey so far?
My proudest moment was when I was a footballer, representing the country in a match in Japan. To be given a chance to wear the Malaysian jersey is truly a momentous moment for me — it's an indescribable feeling, something I cannot even compare with my triumphs in the entertainment industry. I was moved by the sense of patriotism at that time.
How much of a difference is there to be an actor and a footballer?
I think it's pretty much the same. Football is not just a sport, it is an art. You have your own style of doing things and you find the art of perfecting it when you are in it long enough. Like acting, football also pushes you to think. But to be able to have that kind of mindset is not an easy task — it sounds simple but there are plenty of challenges that lie ahead.
How important is it to have family and friends to support you in an industry that's never constant?
Of course, family and friends are there to motivate you and help you be better in your craft. But I think this is only 10 per cent of what it is all about. The rest is totally up to you, your drive, your desire, and what fuels you to be successful in what you do.
If you could say something to your wife and baby right now, what would it be?
It's something I do and say to them every night. (turns to Zahirah Macwilson, looking at her in the eye) I love you both and would do anything to provide, protect and continuously renew this happiness. My life right now is secondary to you [Zahirah] and the baby.
What is the greatest advice someone has given to you?
I read this somewhere and it says not to listen to advises too much. It will control the way you live your life and it's not helpful. Everyone has a different perspective on life and its best to listen to your heart.
When it comes to pioneering your life, always live life to the fullest. Feel with emotions instead of always having to plan. The universe will somehow connect things together — so listen to yourself, and go with the flow.
The longines spirit collection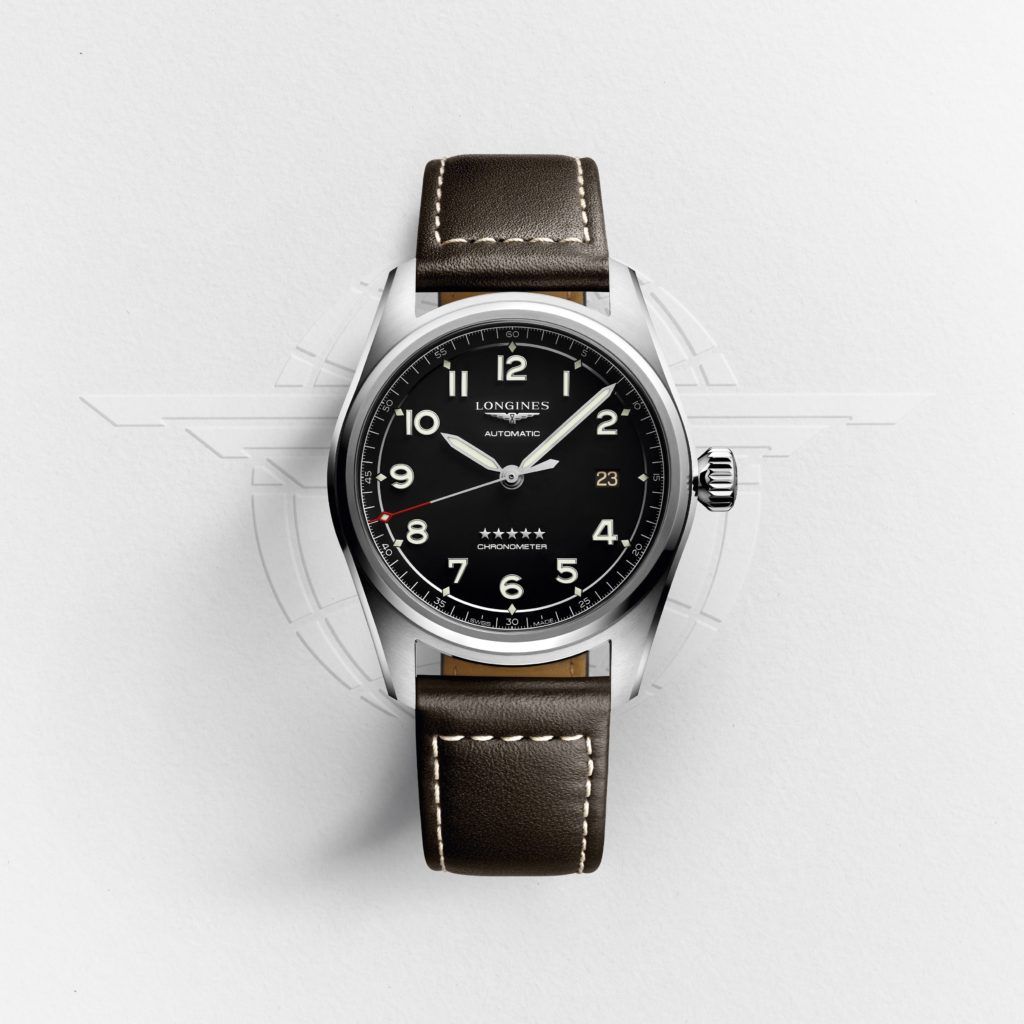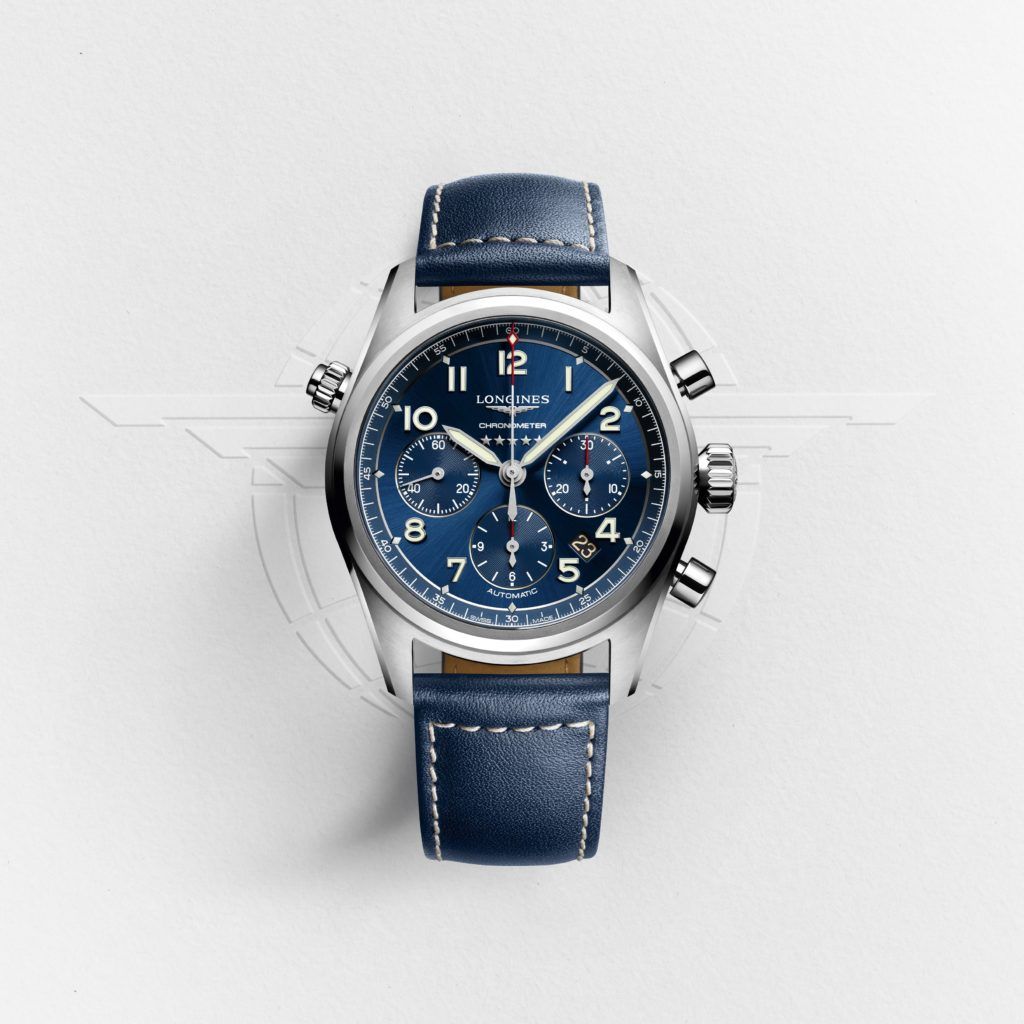 The Longines Spirit collection is a glowing tribute to exceptional men and women who, by a record, an exploit, or a display of courage, have left their mark in their respective industry — encouraging new generations to push boundaries and write their very own story. As the pioneering spirit lives on, Longines presents new timepieces that embody this very notion to inspire trailblazers to surpass themselves, pursue new ambitions and believe in the impossible. As their stories are closely tied to Longines, these individuals are captivating, surprising and above all inspiring.
The new models take traditional features from pilot's watches and combine them with contemporary lines and codes. The oversized crown, the flange, the pronounced step around the crystal, the font of the dial, the diamond shape indexes and the large, luminous baton hands are all elements drawn from the days of pioneering aviation. Together, these components blend harmoniously together with the overall contemporary design — reiterated in various new finishes and detailing.
The Longines Spirit's elegance is matched with its state-of-the-art technology, fitted exclusively with self-winding movements (L888.4 and L688.4) with silicon hairsprings to guarantee extreme accuracy and increased longevity. At the heart, the calibres come with a power reserve of 64 and 60 hours respectively, both certified by the Official Swiss Chronometer Testing Institute (COSC).
Complemented by the domed sapphire glass with multi-layered anti-reflective coating on both sides, screw in the crown and engraved case back, the timepieces are available in three hands/calendar models (40mm and 42mm) and a chronograph (42mm), as well as three colour-ways — matt black, grained silver and sunray blue dial, all stamped with five applied stars.
In the Longines tradition, this has always signified an improvement of the quality and reliability of the brand's movements.
With the new Longines Spirit line, the winged hourglass brand proudly aligns itself, as its rich heritage entitles it to, with the legendary pioneers who placed their trust in it. The collection also celebrates those heroes of the past and their state of mind that has never dated. Today, it continues a modern narrative — a quest to inspire the new generation in its pioneering spirit.
Credits
Creative direction: Martin Teo; Assisted by: Jolin Lee and Natalie Tear;
Production: Colin Sim; Hair: Keith Ong; Makeup: Rae Seok;
Location: Presidential Suite, Pavilion Hotel Kuala Lumpur