While gamers are known to be mostly indoors, the Stoned X ASUS ROG collection will have them looking stylish and in their element whenever they venture into the outside world, or have guests over.
Local streetwear brand Stoned & Co. was among three brands that partnered with the renowned gaming tech giant ASUS Republic of Gamers (ROG) to introduce a special capsule collection as the exclusive collaboration for Malaysian ROG to commemorate the newly launched ROG Zephyrus G14.
Designed through the lens of gamers, the collection draws inspirations from the edgy and sleek futuristic AniMe Matrix dot Matrix display which is the new exciting feature on selected ROG Zephyrus G14 while staying true to the Stoned & Co.'s design philosophy of presenting bold messages with minimalist designs.
Featuring predominantly in the classic monochromatic combo of black and white, this unisex collection consists of T-shirts with 3 designs, a bomber jacket, a hooded jumper and 2 headbands that come in both black and red. The T-shirts' design combines the graphical elements resembling the dot Matrix with minimalist bold lines and signature streetwear silhouettes.
Here are some of the looks from the collection: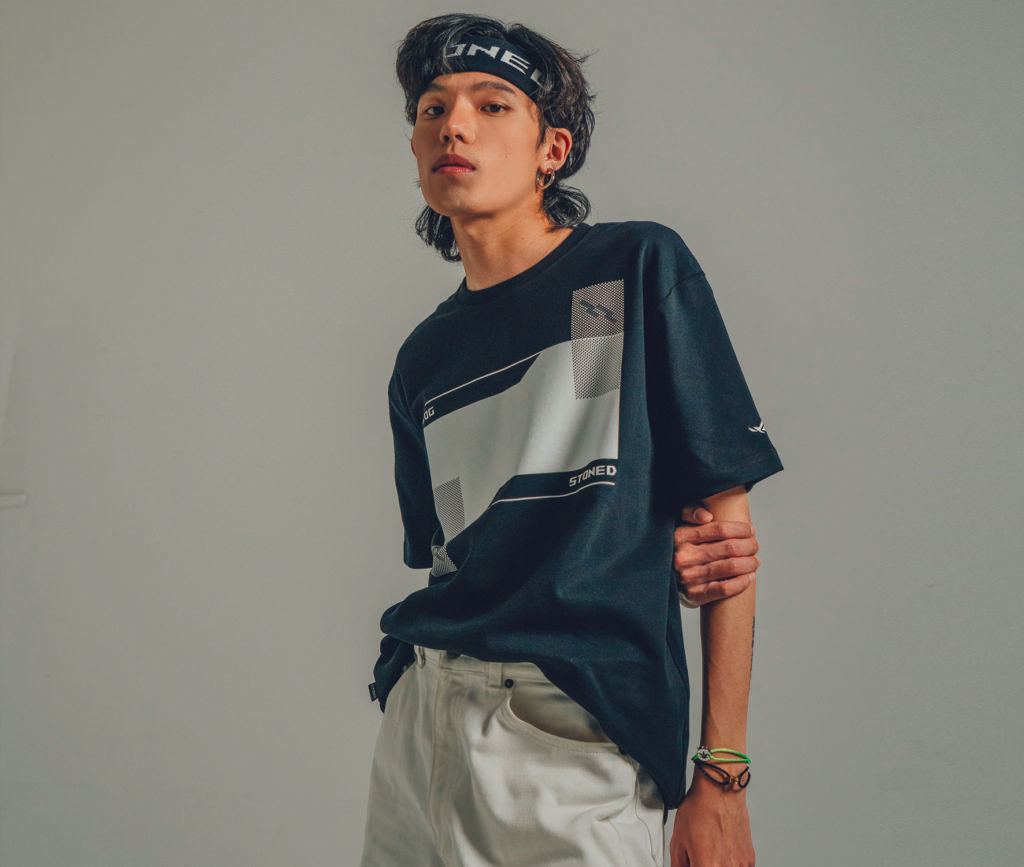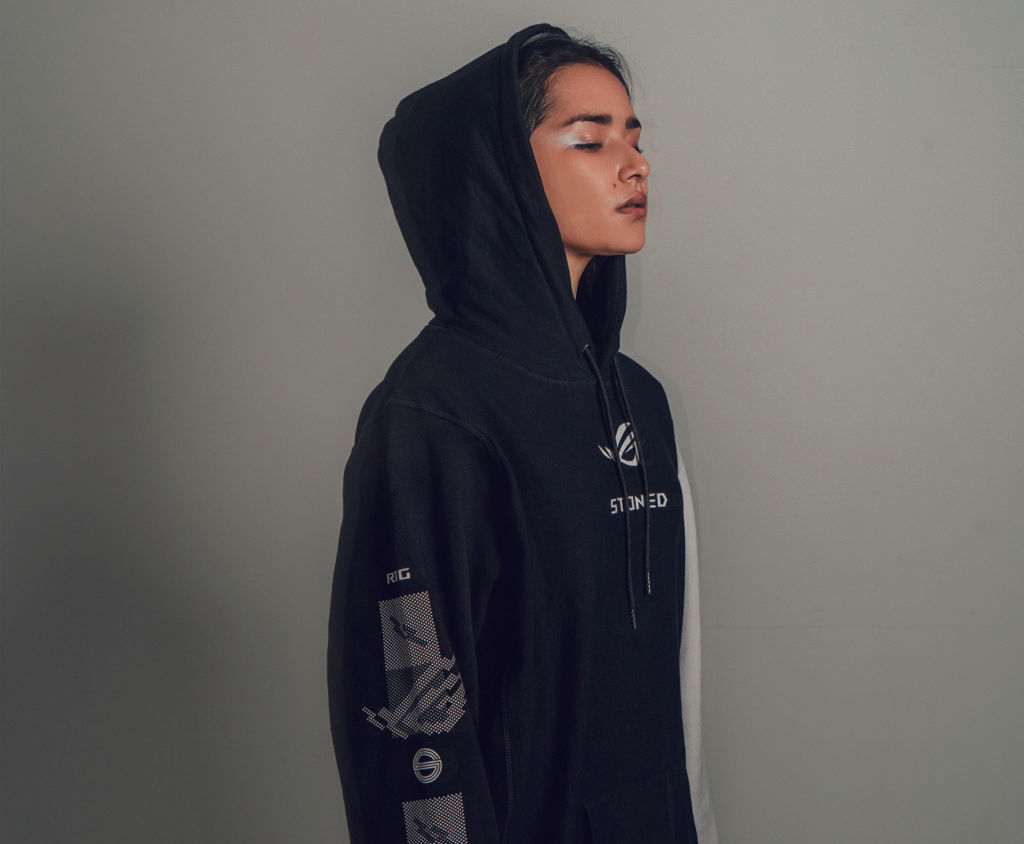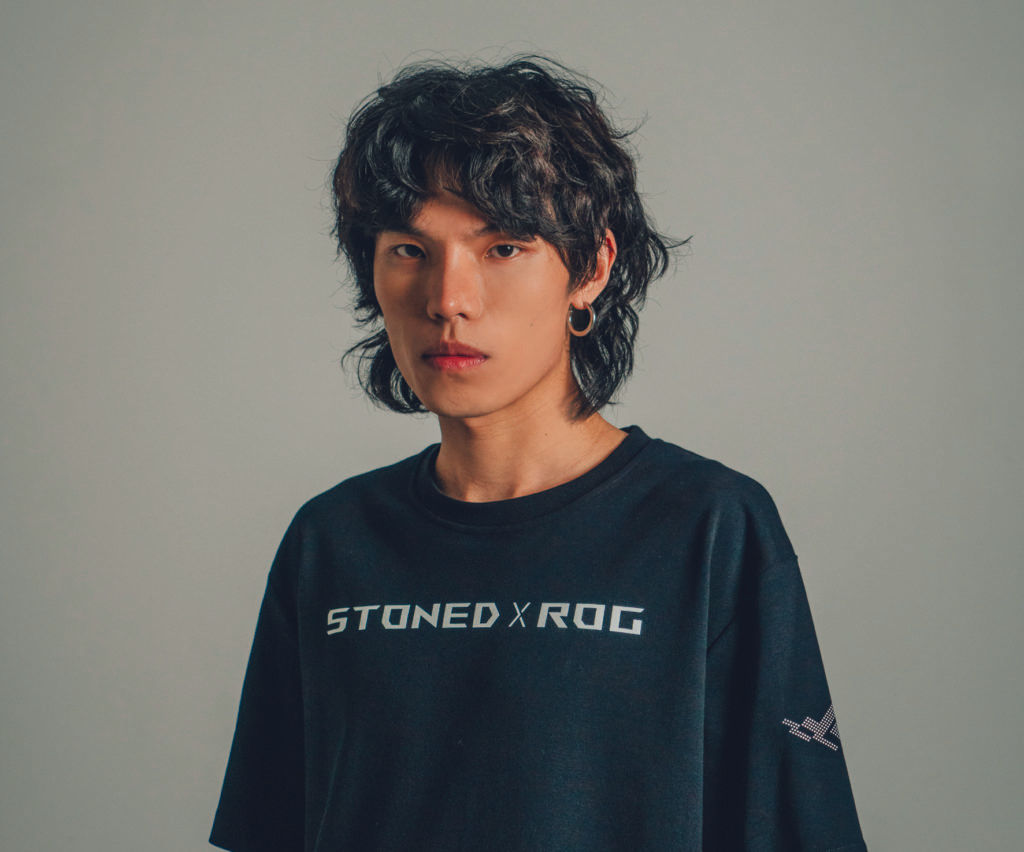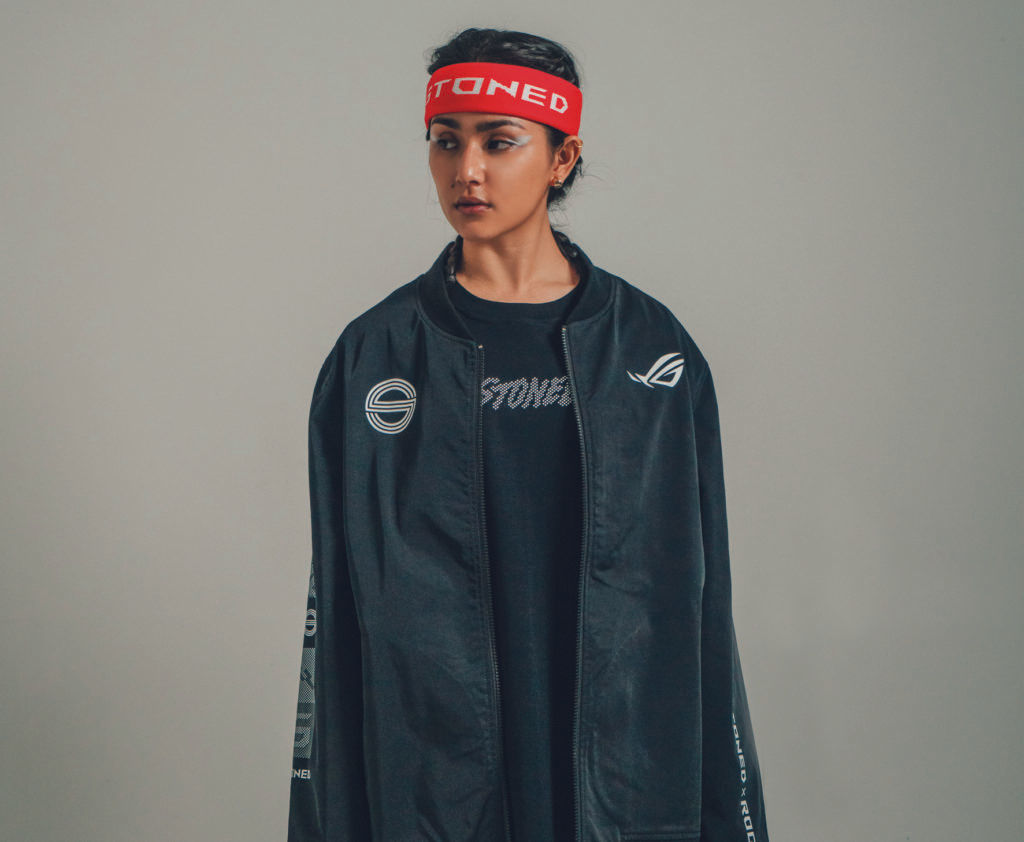 We also managed to speak to founder of the brand, and our previous Men of the Year alumni, Andrew Ngo about what the Stoned X ASUS ROG collection means to him and more. What does the Stoned & Co. X ASUS ROG collaboration mean to you?
The Stoned X ASUS ROG collaboration means a lot to the team and I. Firstly, it's a major global gaming brand, and when I was young I was a gamer myself. So when the opportunity came knocking, we grabbed it in order to also represent Malaysia – the other two brands which partnered with them were Ikea and Acronym.
How has the reception been for the collection?
The Stoned X ASUS ROG collaboration designs have been doing extremely well – we've almost sold out all our bomber jackets. And I'm amazed with the fact that we got a lot of new customers; partially thanks to us being able to tap into the market of gamers with ASUS ROG having its own set of fans and followers as well. Us targeting gamers as well was a well timed move, as you're forced to be at home mostly during the pandemic, and can game more!
Tell us a bit about the design process.
Well it's not easy to combine streetwear elements with tech per se, we're glad that we were able to pull it off despite the restrictions during this period of time. We chose to go with the dot matrix display because ASUS ROG was launching the ROG Zephyrus G14, and the laptop itself has an exciting LED display at the front, which allows you to design your own logo or what not on it.
Thus we worked the dot matrix design, which is the LED panel, then we came up with a series of our products, and we implemented the dot matrix element while doing our photo shoot for the collection as well. I think the whole aesthetic of the collection blends well together.
The whole aim and look of the collection is more towards comfy gaming wear, and I think we managed to get it across successfully.
Do you think streetwear enthusiasts would be into the look?
Well I'm amazed at the number of our own brand fans and followers also made up a huge number of buyers for the Stoned X ASUS ROG collection. ROG itself has its pull, and it sits well with most streetwear enthusiasts. In fact, one of the reasons I wanted to collaborate with the brand because of their iconic logo, and it looks really cool as well. Therefore the design looks cool and special on it's own, and if you're a gamer, then it's a bonus.
Can you tell us a bit about your history of gaming?
Wow, ok, that has been a long, long time ago. Back then when I was in primary and high school I used to game a lot. I used to play Star Craft, Red Alert, Dota, and of course Counter Strike. Then there was also games on the Play Station, like Pro Evolution Soccer.
Take part in our Stoned X ASUS ROG giveaway via Instagram and stand a chance to walk away with exclusive merchandise.
written by.
Aaron Pereira
Digital Editor
This fine chocolate man, (that is a connoisseur of fine chocolates) prefers real-life conversations and living off-screen, but is slowly and surely embracing the digital, search engine optimised life.