It proved to be a star-studded affair on all fronts when BOSS showcased its Spring/Summer 2023 collection in the BOSS Miami Fashion Show.
The collection took to juxtaposition as inspiration, bringing together structure and looseness, marrying two opposite worlds to create the spirit of a true BOSS.
"One of the underlying motifs that inspired the collection is the exquisite tension that lies between contrasting elements, such as solid and fluid states; land and sea; opaque and transparent; past and present," said Marco Falcioni, SVP of Creative Direction at HUGO BOSS.
This concept was apparent in the fits that walked the stage, with airy outwear draped over smart shirts and ties. Or boxy shoulders and lapels on jackets matched with sheer shirts. BOSS stayed true to its vision of contrasts when it came to silhouettes and the general feel of its fits.
But 'opposites' wasn't the only theme for the show. There were also elements of inclusiveness in race, size, age, and gender, as highlighted by models who walked the runway with prosthetic legs or headscarves.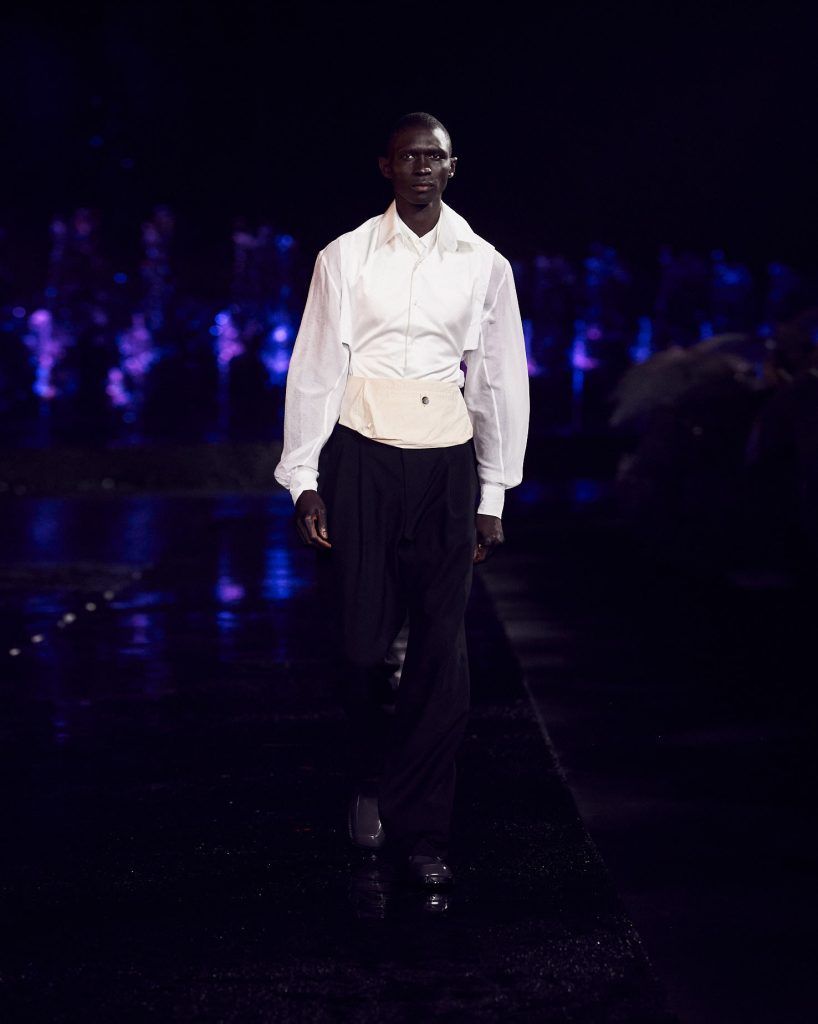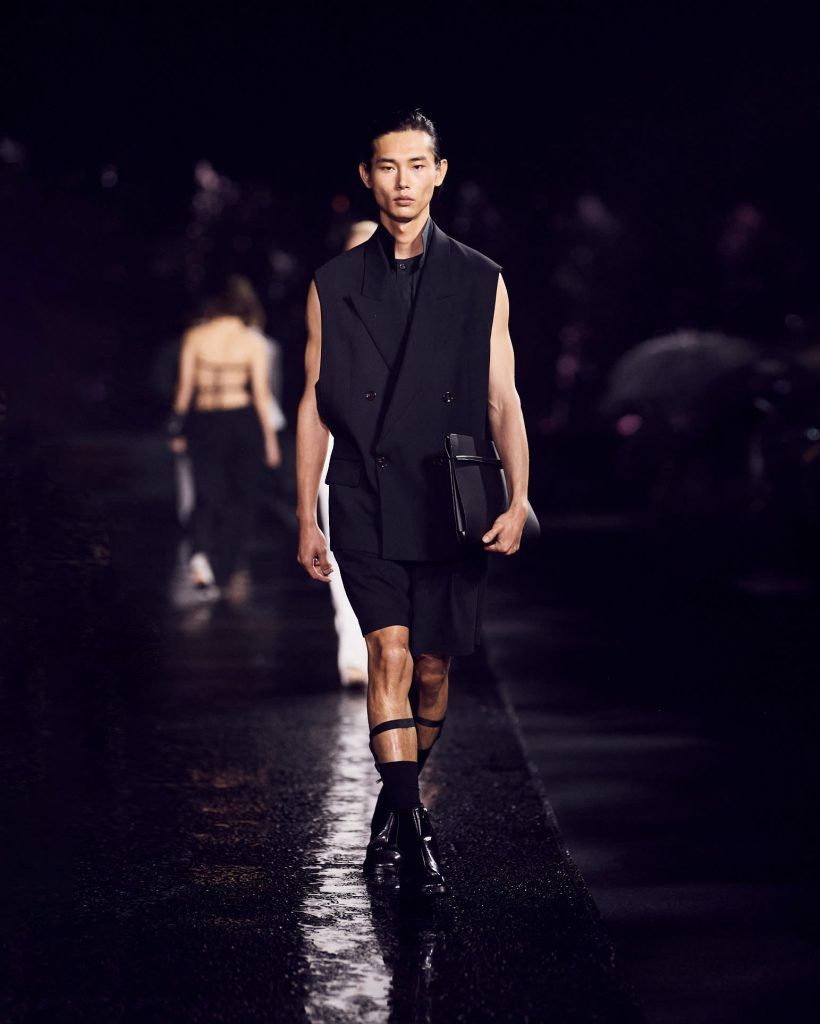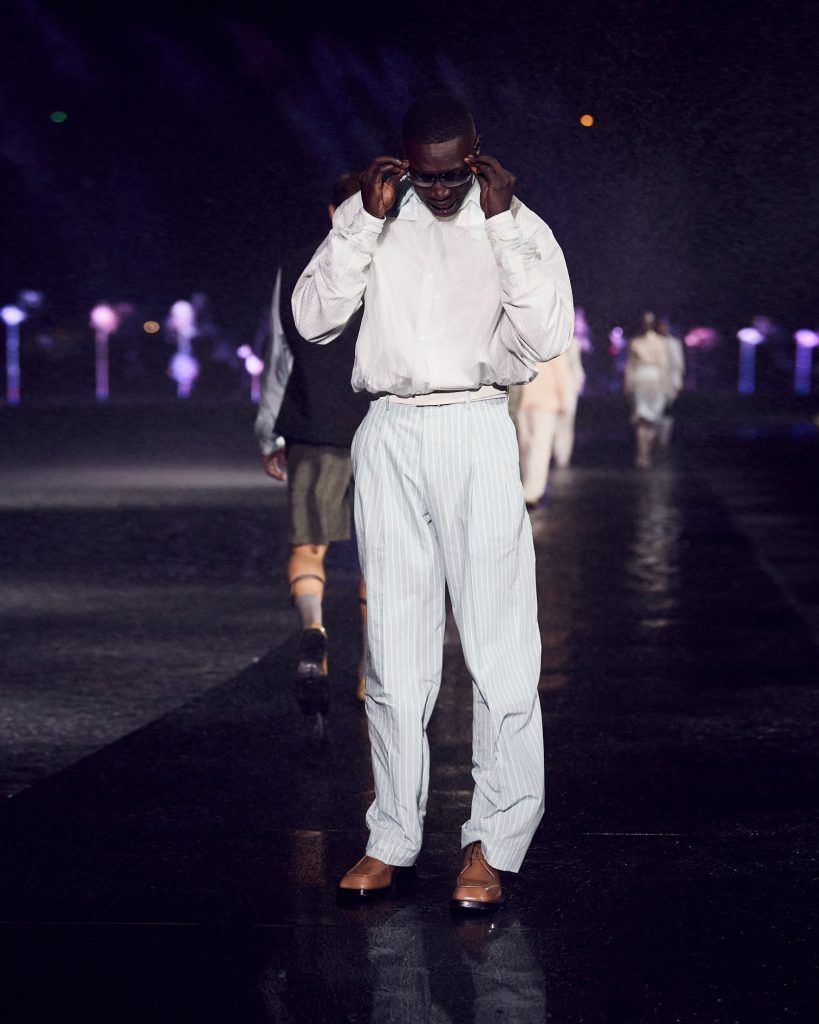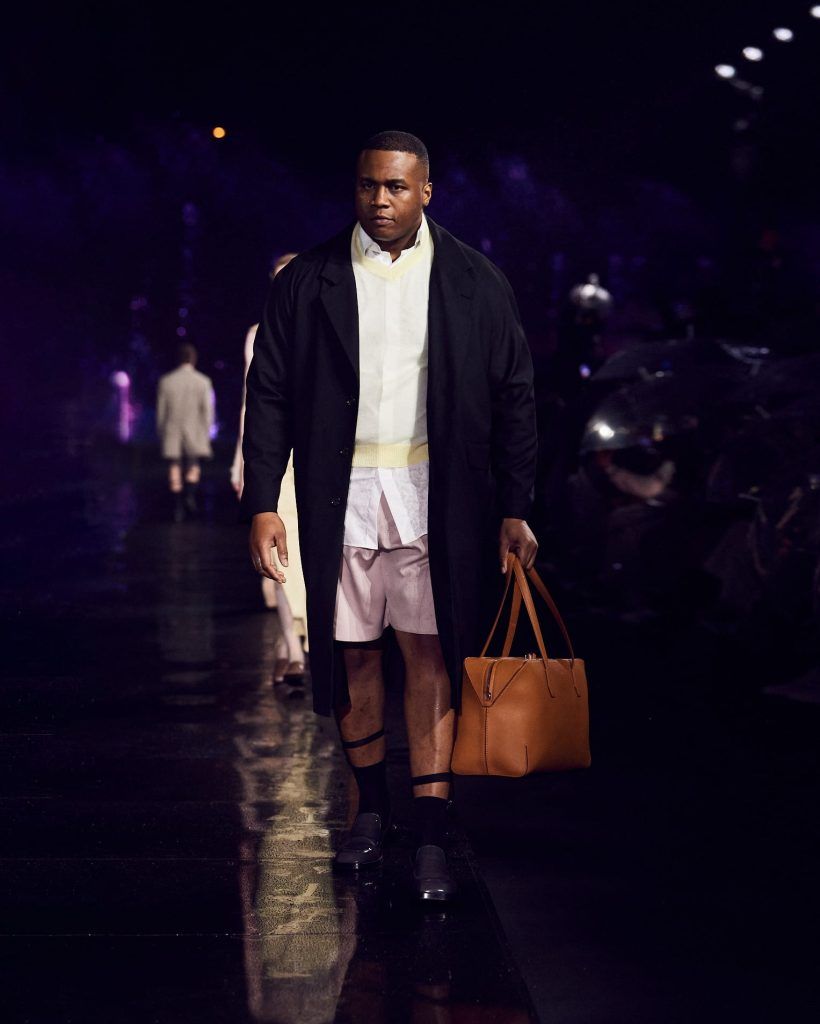 Theme of fluidity
The show took place alongside a row of jet fountains. Spurts of water jettisoned into the air, buffeted by gusts of wind, adding an aquatic feel to it all. With the outfits flapping freely in the wind, it almost seemed like the show was taking place underwater.
The BOSS trademark colours of black, white, and camel made their usual appearance. Though elements of sandy beige and similar powdery hues were also seen on the runway—the brand's nod towards Miami's Art-Deco Architecture.
While pinstripes and loose-cut trousers highlighted BOSS's new take on traditional tailoring, what was even more eye-catching was the selection of men's bags. It was notebook- and duffel-bags galore, adding a layer of functionality to what was on display. This complemented the brand's 'see now, buy now' approach to the BOSS Miami Fashion Show. Fame and innovation
Celebrities such as Pamela Anderson, Naomi Campbell, and Khaby Lame also graced the runway, adding to the star power of the show. This excludes the other big names in attendance: Maluma, Demi Lovato, and Bella Thorne, to name a few.
Even more interesting was BOSS's implementation of digital channels. First, the show was live-streamed across multiple platforms like TikTok and YouTube. Social media influencers such as Lele Pons and Hannah Stocking—among many others—also played a part in this digital push.
All in all, this show transcended boundaries and worked well in bringing two worlds together.
The latest collection is now available on BOSS's website, as well as in retail stores across the globe.
written by.
Stuart Danker
Malaysian writer specialising in the no-niche niche. Trad-published author of the novel Tinhead City KL. Resident hobby-collector of AugustMan Malaysia.