Hailing from George Town, Penang, Alvin Chong has captured the heart of our nation with his trilingual skills and endearing personality since landing a top-five position in the 2009 reality music competition television series Astro Star Quest. The rising star broke into the acting world in 2016 after sharing the limelight with Malay actor Fattah Amin in the popular drama series Suri Hati Mr. Pilot.
The actor and singer continued to grow his on-screen presence in 2017 by playing the male lead in Awak Suka Saya Tak alongside Emma Maembong in 2017. In the same year, the rising star signed with Universal Music Malaysia and, together, released the single Mencintaimu, which became the soundtrack for the drama My Coffee Prince. This was followed by Alvin's first English single We Got This, a collaboration with Filipino songstress Isabella Vinzon.
Furthering his collaboration with regional artists, Alvin partnered with Indonesian singer Dea Dalila in the following year to release the single Mencintaimu 99%. In recognition of the success, talent and dandy flair of the multi-talented star, August Man Malaysia presented Alvin with the Style award at the 2019 edition of Men of the Year.
During the MCO, Alvin joined a musical ensemble of 17 artistes alongside Shila Amzah, Sophia Liana and Hafiz Hamidun and released the single #JanganKeluar in April, a song with the heartwarming message of staying safe at home. Alvin's latest release, Sayangku Salmah, took social media by storm in August as the nation's first single premiere on TikTok. The week-long showcase invited fans to tune in and take part in the #SayangkuSalmahChallenge by performing a cover of Alvin's choreography or sharing their own rendition of the song.
In this exclusive cover story, dressed in Bvlgari's new BB Aluminium timepiece and men's jewellery, Alvin speaks to August Man about his personal experience of 2020 and upcoming projects.
How has the year been for you, and what did you discover about yourself during the MCO?
Throughout 2020, I realised that I've taken many things for granted. One of them was my home. I noticed that I had not been taking care of it as regularly as I should, like cleaning, tidying and organising things. I discovered a lot of things that I've not used or touched before. So I took the time to clear it out. Also, I realised that I don't have many friends. Because I was always busy, I didn't get to hang out much or keep in touch with them on a regular basis. So during the MCO, I wondered to myself who I could call, because when you live alone, you need to have people whom you can call and talk to. But I couldn't find many people I could talk to. It made me realise that perhaps the way I had been managing my friendships was wrong. I've learned that even though I was always occupied, I still needed to allocate time for my personal life including friends and family. So I try to balance it out now and even took some time off after the MCO to visit my family in Penang and took them to Langkawi. It has really hit me that I have only a handful of close friends, and when they were busy with their family and own things, I felt lost.
Did you manage to pick up a new skill or interest?
I learned how to cook, like grilled stuff, carbonara, lotus pork soup, etc. I have limited kitchen appliances and just one knife, which I use for everything, a small chopping board and one multi-purpose stove, that's it! I've also learned how to work out on my own with a yoga mat and resistance bands. Prior to this, I needed someone to work out with, like a friend or trainer. I didn't feel motivated working out on my own.
What is your outlook for the industry?
I think the main problem is that we are not patriotic enough. We don't really see ourselves being as good as overseas people. I mean it's good that we compare ourselves with other people, but when we don't show our own people the same support that we show to foreign artists, it's going to be tough. For example, if you have RM5 and you get to choose between watching Celine Dion and Siti Nurhaliza, which will you choose? This says it all about our mentality, about us not being supportive enough towards local artists. We need to realise that our people are just as talented, and can be just as good with each other's support. Giving that support allows us to grow and take it further. For most commercial brands, when they see that you don't have a strong following from the public, they don't want to invest in you. In a way, it's a vicious cycle where one thing leads to another.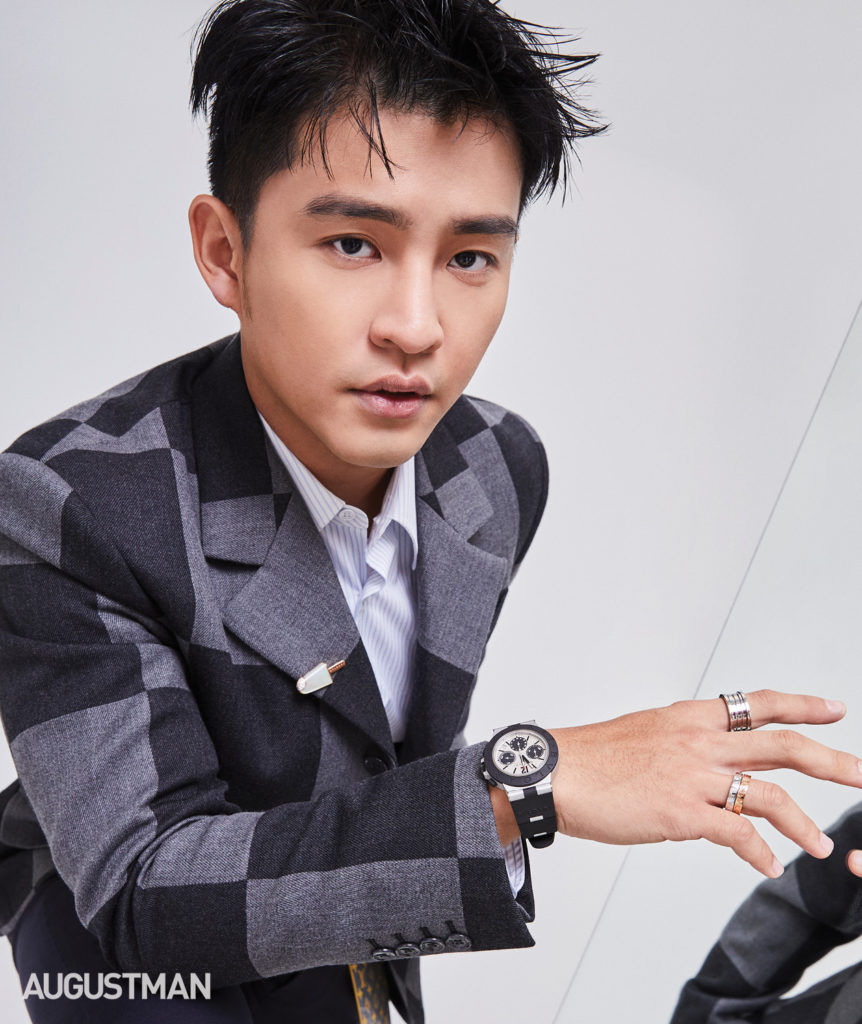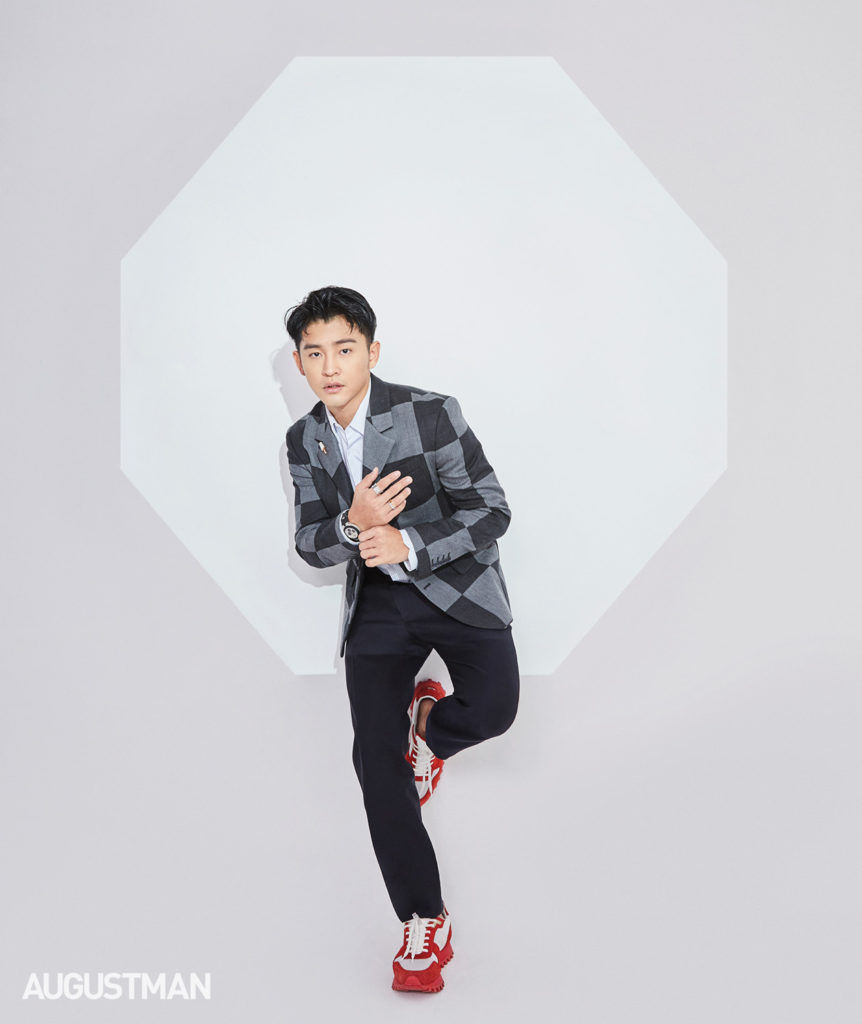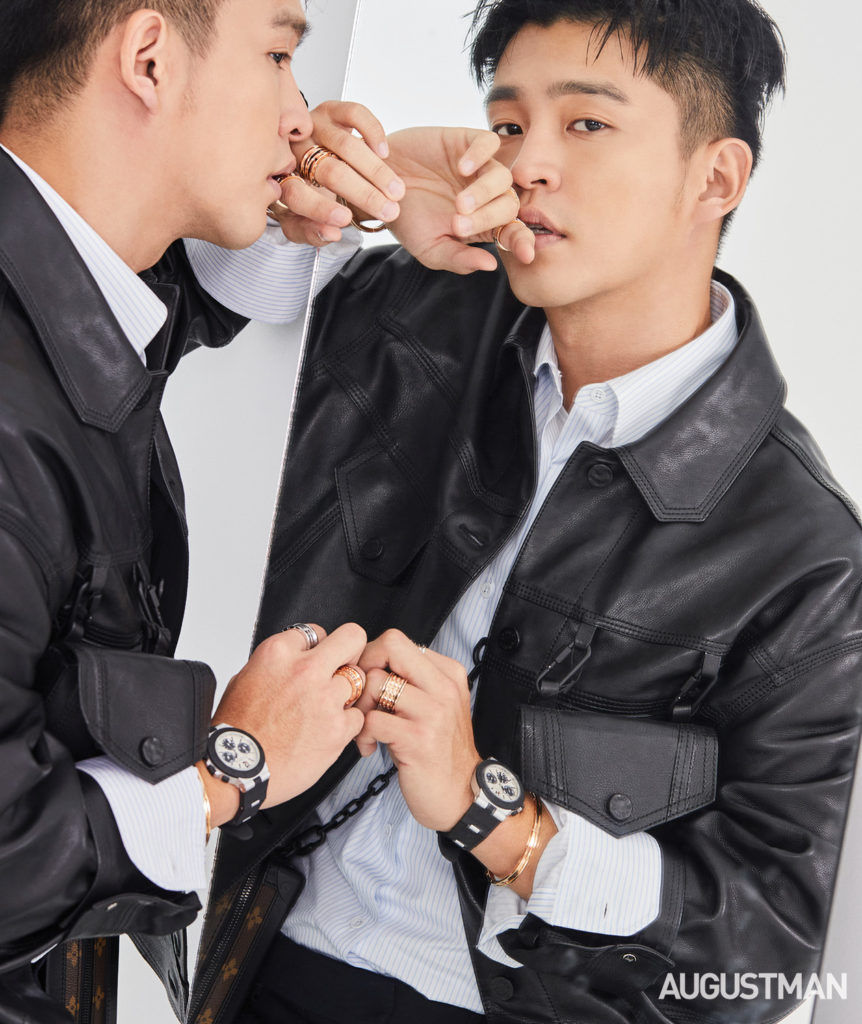 How have technology and social media changed the game for you?
Technology has certainly enabled individuals to produce and share their own contents, but most of the devices, machines and softwares that we use still cost US dollars, and, with our declining Ringgit, we are unable to charge accordingly in order to cover the cost. And with technology opening up a whole new world of possibilities, I actually feel very insecure. I have seen so many multi-talented people coming up on social media. They can produce, act, rap, dance, etc; they have the looks, the style, so I feel that I need to work harder. Having said that, it has also allowed us to pick up new skills and find new inspirations easily. For example, even though I don't play any instrument, I can easily pick it up and make my own music online. It's just a matter of whether I have the time.
What is your approach to coping with pressure and stress from social media?
I've learnt to focus on the moment and to give the job at present my 200%. This way, I can safely know that I've done my best and move on to the next job without having to worry about what I could have done better.
How do you feel about your professional journey so far?
I would say that it hasn't been an easy journey. I've had many falls and I have failed a thousand times, knocked on many doors and talked to labels after labels, clients after clients. It hasn't been easy, but I'm very thankful to the people who have given me support including those in media, fashion, music, commercial brands like Bvlgari, and those who believe in me and take me seriously. Often people who know me from my performances on screen or from social media assume that I'm just a kid. I actually like to talk to people about work very much, about collaborating, sharing ideas and learning as much as possible. I'm not a bookworm, I can't learn by studying. I learn from experience. While working on a commercial with Reuben Kang of Jinnyboy, I shared some ideas with him and mentioned that I was interested in directing something of my own, and he offered to give me pointers. I felt relieved that someone saw the potential in me.
What personal input do you normally bring to your music?
My ideas usually revolve around the creative direction, the visuals, the look and feel, and the genre, but when it comes to writing, I leave it to the professionals because I'm not musically trained. At the end of the day, I want the song to be a success story.
What are you up to next?
I'm scheduled to go on set in October for a new series on TV3 Samarinda. I'm one of the main cast, together with Nazim Othman, Nad Zainal and Elvina Mohamad. I will also be starring in a new Malay film coming out next year, and we're planning to do a school tour next year, too. Because most people still think of me as an actor, Universal Music is trying to balance that out with the school tour in universities, which will lead to a concert at the end of the year. The tour will be a good chance for me to hone my live skills. I just love the vibes from a live audience. My biggest dream is to have a whole hall of audience singing along with me. In addition, we are planning to have my first English solo single as well as an English track in collaboration with another artist. My producer is in talks with a rapper in the US, so hopefully that goes through. Photography by Eric Chow / Blink Studio; Art Direction and Styling by Joyce Lim; Assisted by Grace Naramol and Amber Goh; Make-Up by Joey Yap; Hair by Cody Chua