In January 2020, Louis Vuitton announced a three-year partnership with the National Basketball Association (NBA). Since then, men's creative director for the French maison, Virgil Abloh, has produced exclusive accessories branded with the NBA and LV iconography. It also debuted a capsule collection that celebrates all things basketball.
Early this month, the iconic duo revealed the launch date of the sequel to their inaugural collection: the Louis Vuitton x NBA Capsule Collection II.
"This collection celebrates the cultural contribution of basketball and its diverse characters, and the idea of relatability as a force of unity," said Abloh on the Louis Vuitton site.
90s' Basketball Mania
In its second season, the collaboration expands the frames of the ongoing partnership with an exploration of 90s' basketball mania, fusing the trademarks of Louis Vuitton and the NBA in a transversal celebration of pop culture, fashion and sports.
The partnership also tapped on designer Don Crawley, who bolstered Kanye West's fashion designing career, for selected pieces in the collection. Following the original premise, the second collection imitates the wardrobe of a basketball player in three dress modes: travel, game, and press conference.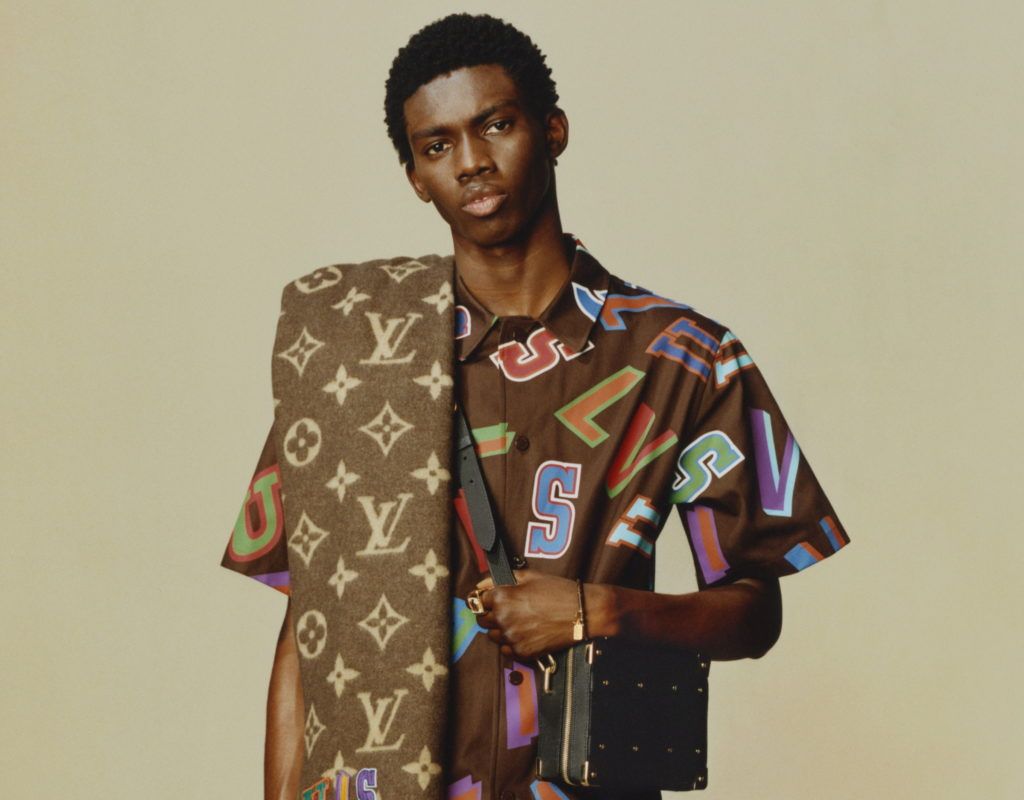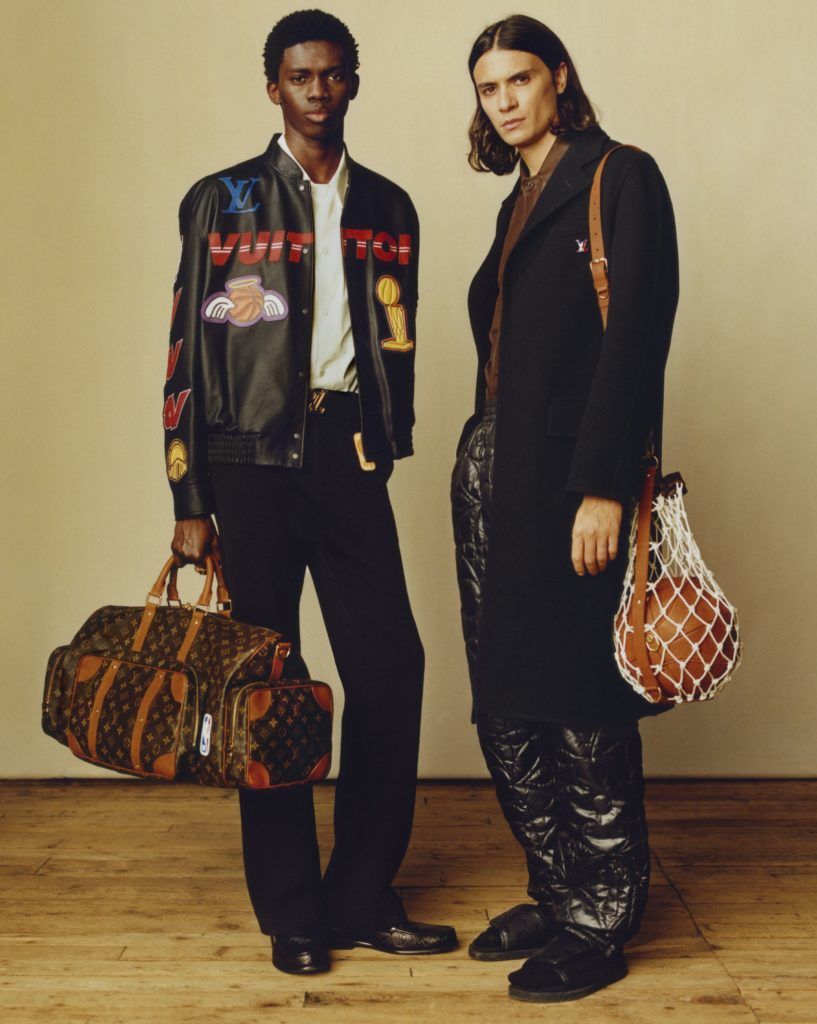 For travel, casualwear manifests in relaxed takes on suits such as blouson and trousers decorated in a floral motif and a logo-adorned athleisure co-ord, to name a few. Influenced by the game, informal blousons and shirts feature graphic multi-colour letters spelling out Louis Vuitton, referencing the typeface of an NBA team. Shorts are emblazoned with the House's varsity-style logo. In the press conference line-up, formalwear such as a boxy black suit and overcoat are interpreted with a 90s sensibility for a professional aesthetic. A graphic embellished leather bomber nods at the hero jackets native to the game.
repertoire of bags
Ball pouches and basketball carries are defined with basketball-net detailing and NBA insignia, as seen on the first collection. A new range of leather bags with a grain developed to evoke the texture of a basketball, while the Keepall bags are introduced in black embossed Monogram leather with python accents.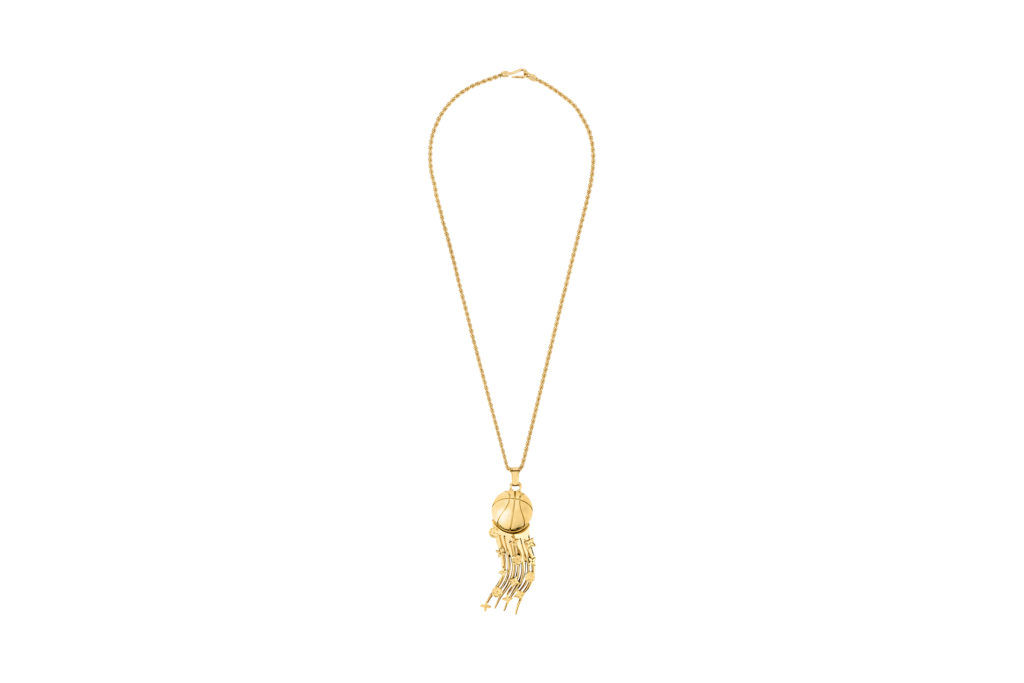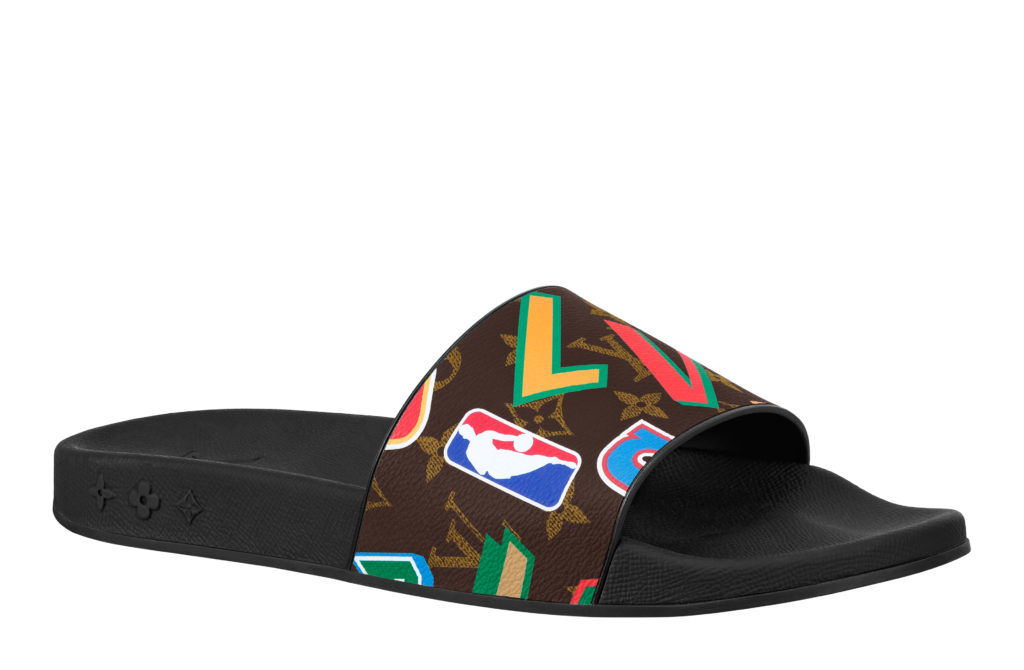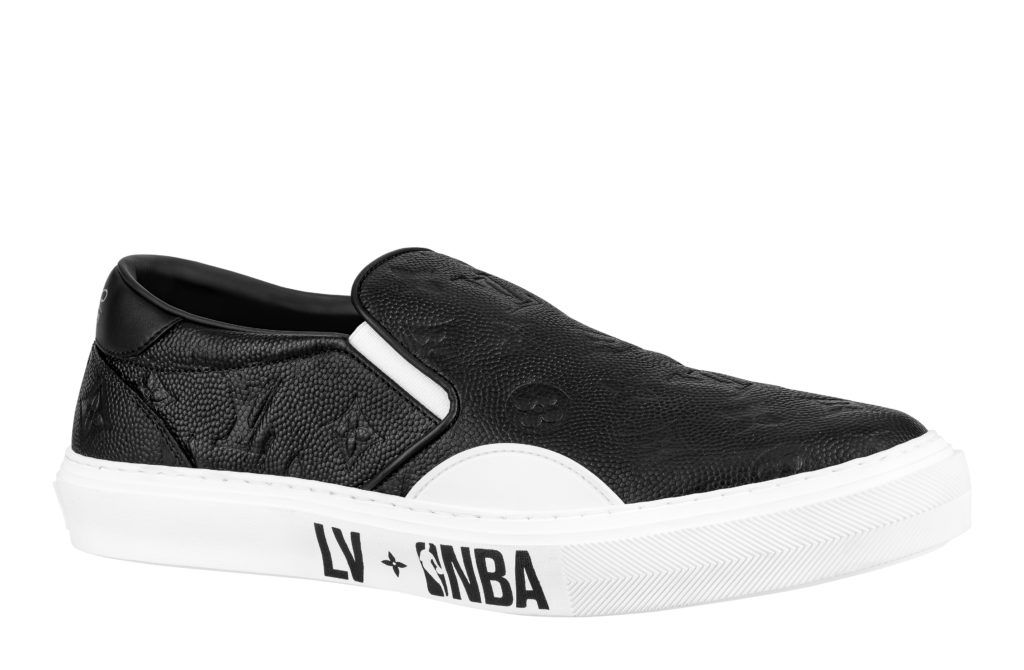 The SHOES AND Accessories
Letter-adorned slides and Monogram derbies nod at the travel wardrobe, while Monogram ankle boots pay homage to courtside dress codes, and furry mules represent the press conference. Oversized chain necklaces act as a tribute to the players in the 1990s, while a chunky ring fronting the LV x NBA logos mimics the championship rings. A plethora of lifestyle objects: a blanket, cushion, and Louis Vuitton's first-ever basketballs round up the collection.
Even if you are not a basketball pundit, donning these pieces will surely earn you points on the fashion scoreboard.
The Louis Vuitton x NBA collection will be available locally from May 28, 2021 onwards.
(Images: Louis Vuitton)