Kim Jones' glamour and finesse with Kenny Scharf's electrifying artistry make Dior Men Fall 2021 a vivid ready-to-wear couture ensemble for gentlemen
No designer is making haute couture his own the way Kim Jones is at Dior Men. Vivid, almost psychedelic, Jones' collaboration with Kenny Scharf comes right on the heels of a fantastic Summer 2021 collection with Ghanian oil painter Amoako Boafo.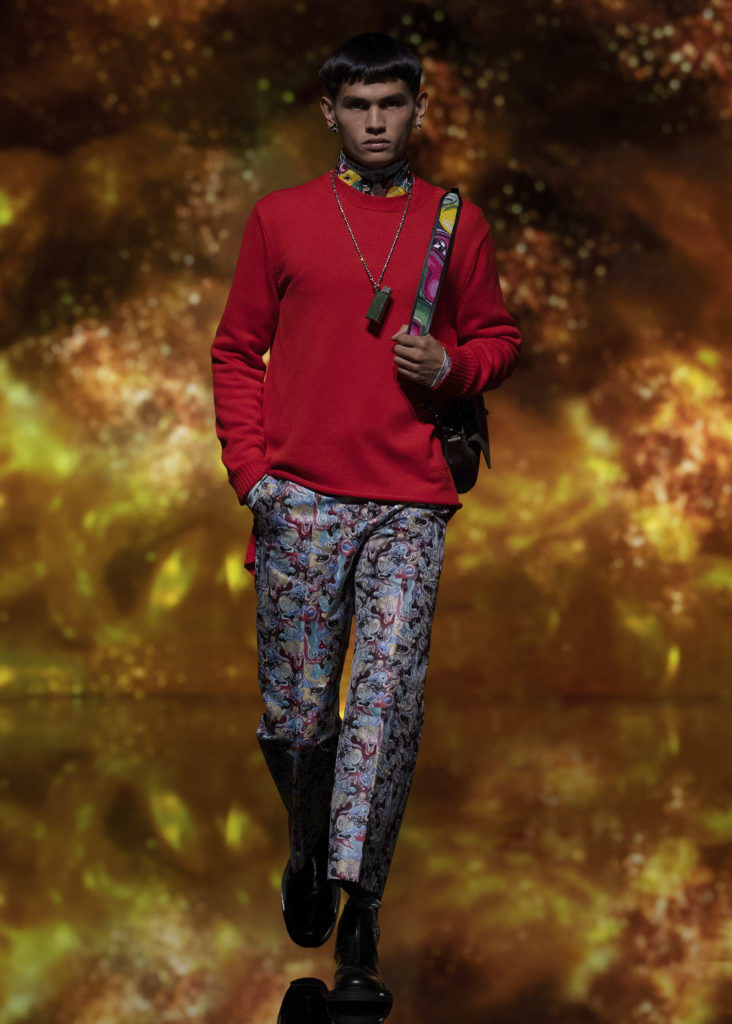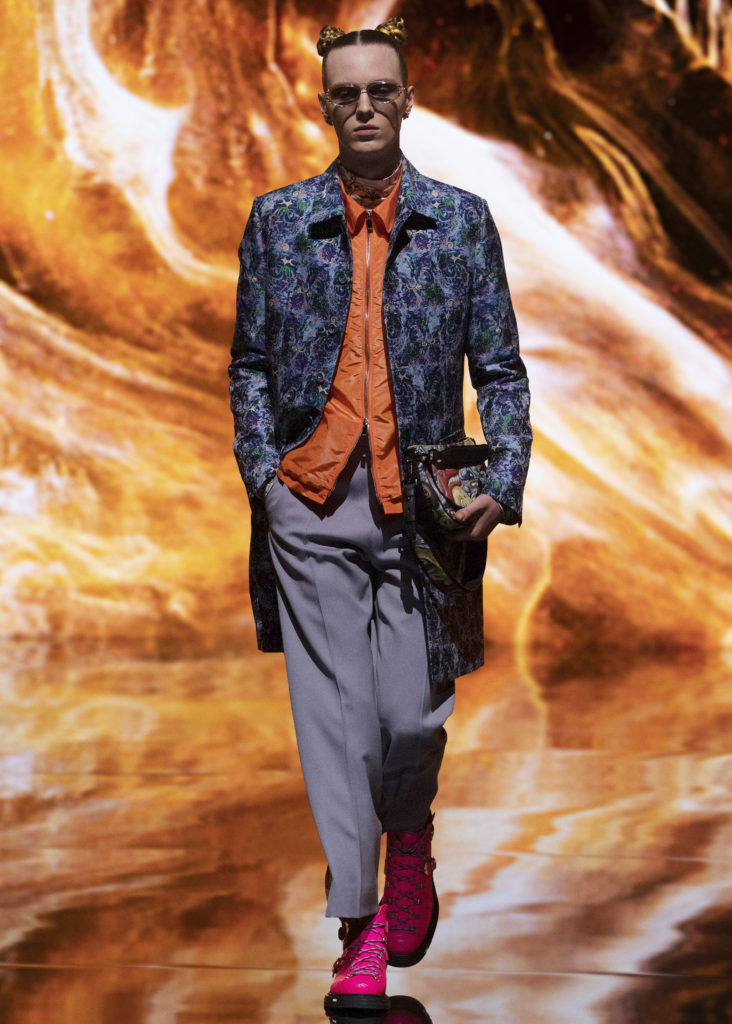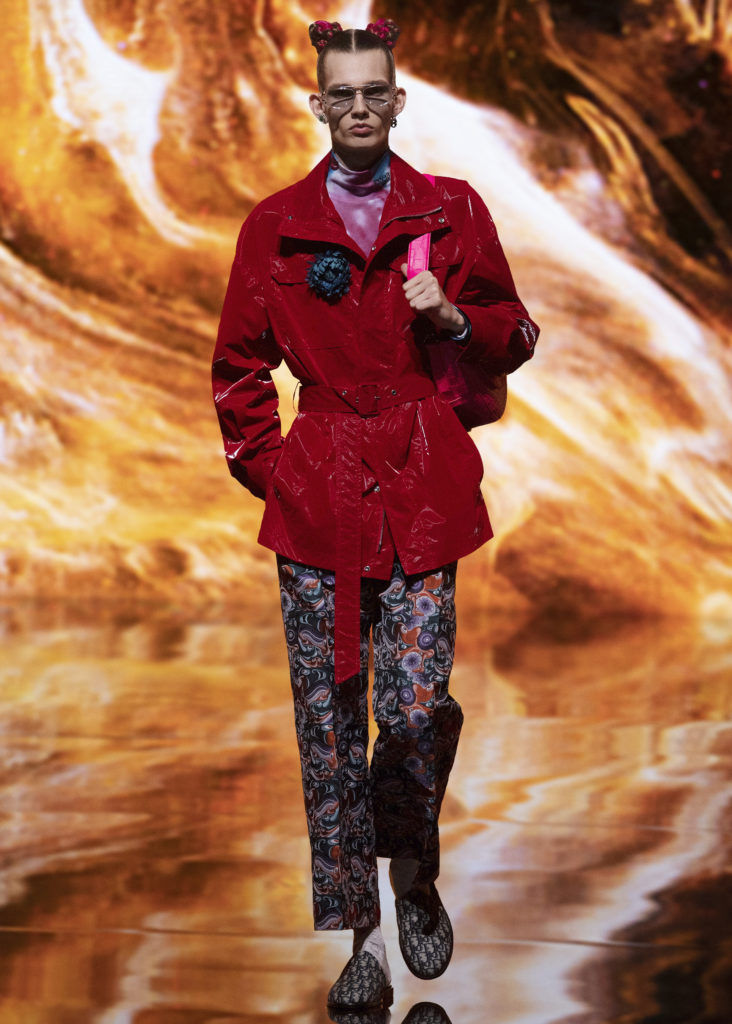 Like Boafo, Scharf's artistic muse brings new hyper-coloured, hyper-real dimensions to silhouettes and styles that Jones has made his calling card at Dior. Investigating the space where virtual and reality meet, Jones fuses the finesse of tradition with the Scharf's Pop Surrealism. It casts a rare light in the dissonance of a post-pandemic experience via a reinvented format in Beijing that displayed the pioneering vision of technological brilliance.
Art Beat
Pyjama-style jacquard pants juxtaposed with relaxed fit military pantaloons, is it elevated sportswear or sensuous tailoring? One would be hard pressed to define the Dior Men Fall 2021 collection, as Jones has effortlessly blended what was once two distinct genres.
Scharf's cartoon-inspired aesthetics nod to a hopeful future while giving a polite hat tip to historical art movements. Jones' artisans in the Dior Ateliers then translated that vision into prints and embroideries with archival pieces appearing alongside new commissions specific to Dior Men Fall 2021.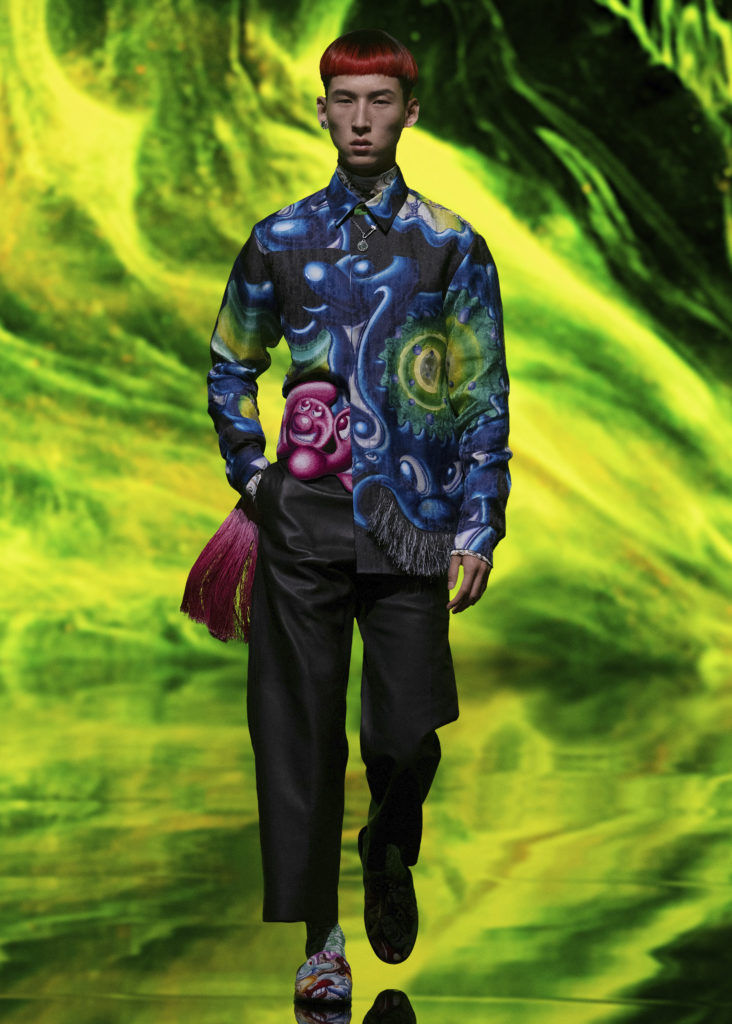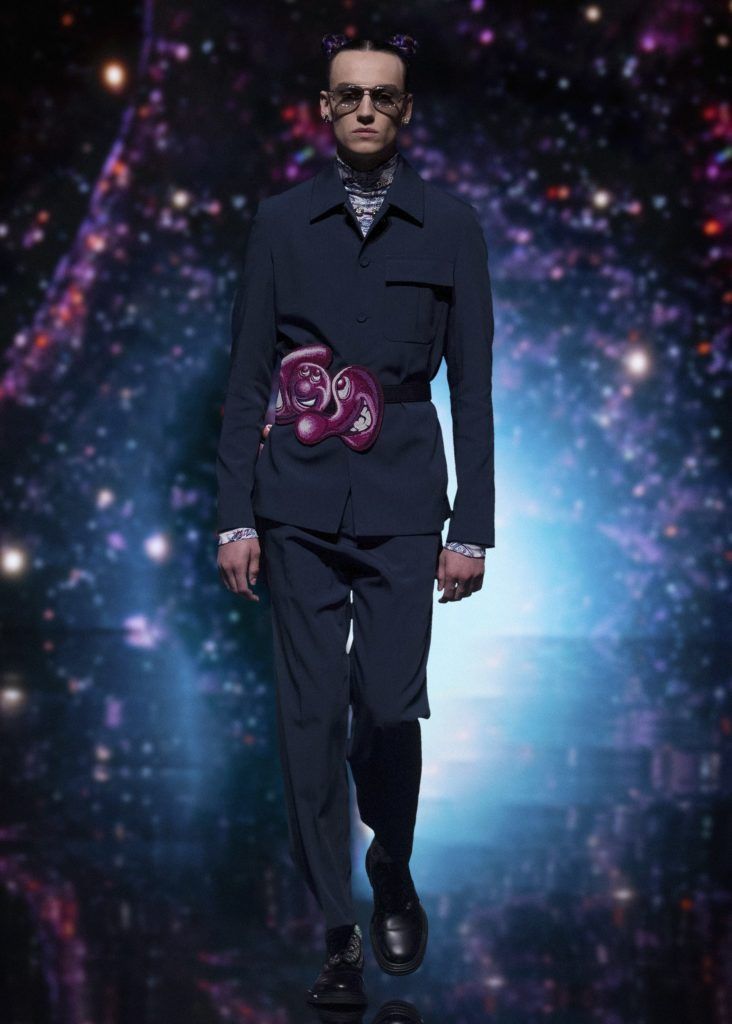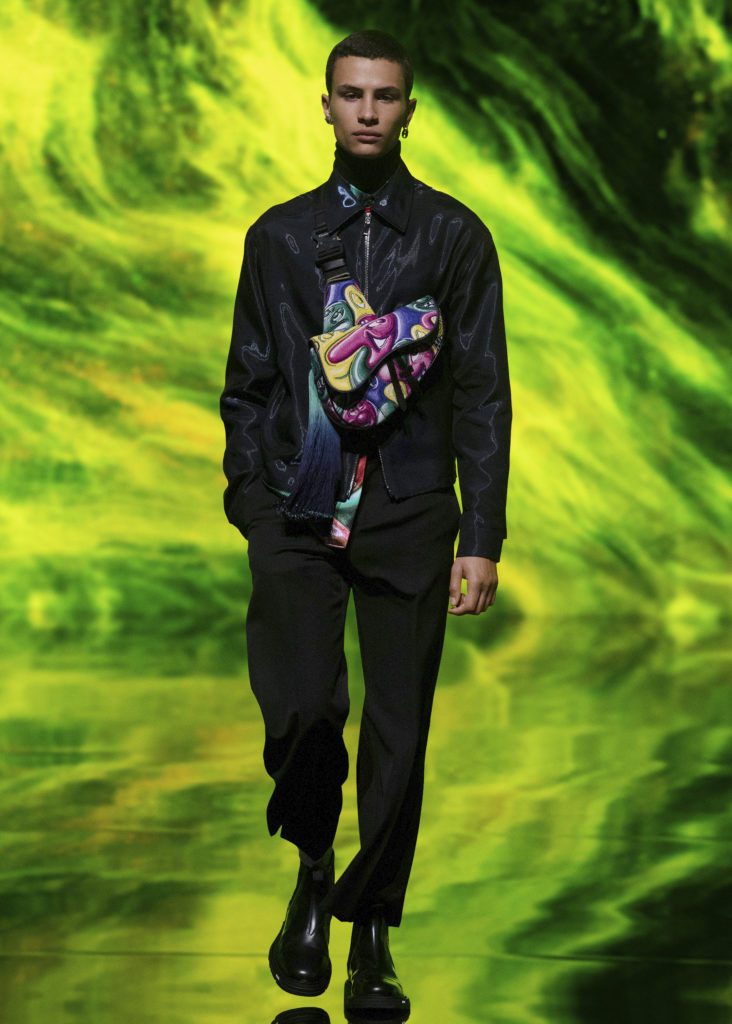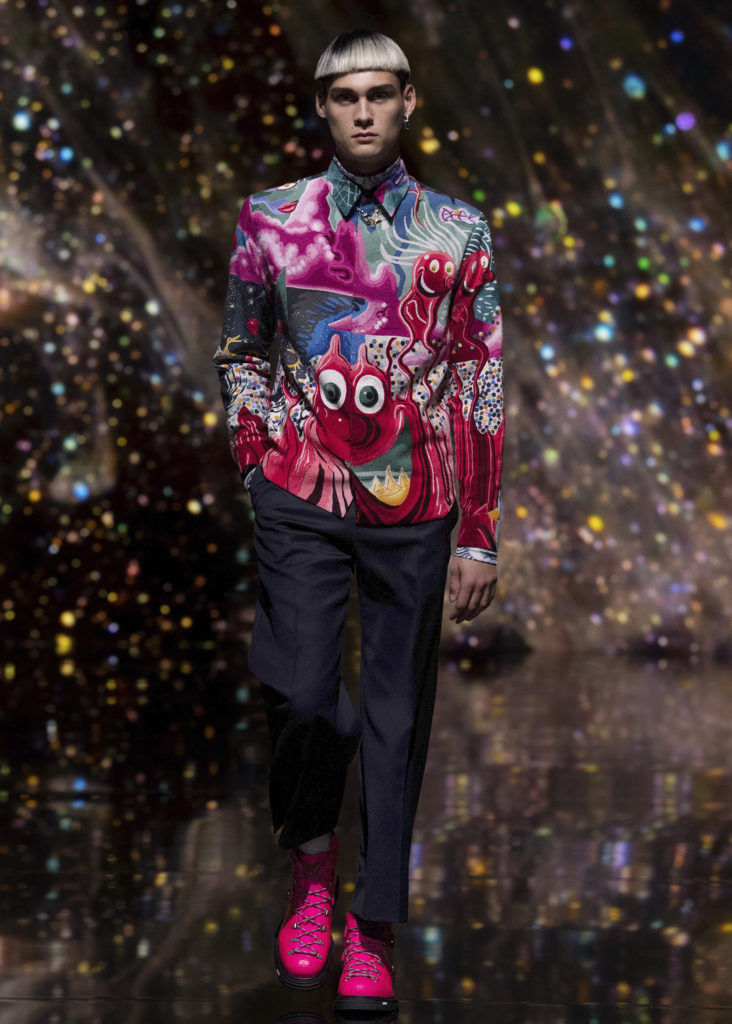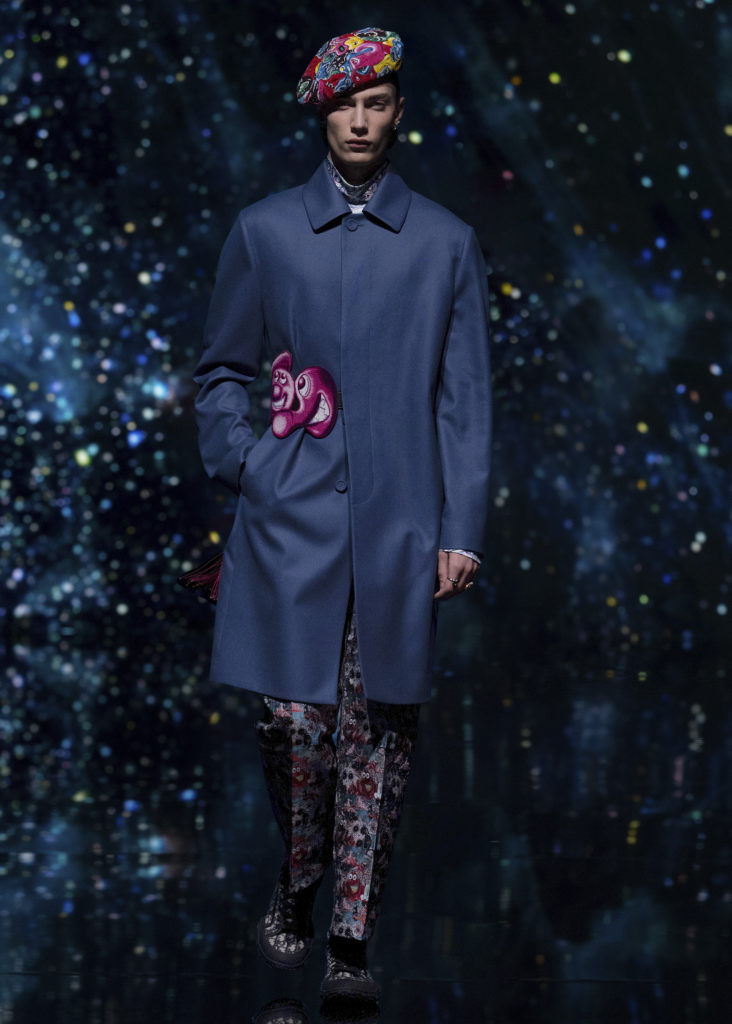 Tailoring, the anti-thesis of loungewear which we have grown accustomed to in disastrous 2020, puts one in the mood for dressing up. Tailored coats and slender single-breasted jackets are eased around the body, relaxed, and belted at the waist in homage to the Bar jacket.
Combined with drawings denoting animal characters from the Chinese zodiac, Dior brings forth the global nature of artistry with traditional Chinese techniques and materials translated through the eyes of a heritage French Couture house.
Art knows no borders; hearts beat as one.
Rockin' the look
Meanwhile, South Korean rapper, Sehun – who's part of boyband EXO – was spotted donning various looks from the Dior Men's Fall 2021 collection.
View this post on Instagram
Since his appointment as Dior Men's ambassador late last year, Sehun has participated in various activities for the brand, including a recent photoshoot. The fashion shoot sees the Korean heart-throb posing exquisitely in three different looks from the Fall 2021 collaboration, which is a creative partnership between creative director of Dior Men, Kim Jones and artist, Kenny Scharf.
Known for his surrealist and cartoonish paintings, Scharf fused his pop surrealism with Dior's design ethos. A vivid and exuberant ready-to-wear couture ensemble for gents are a result of the partnership. The eccentricity of the psychedelic collection was elevated and communicated in style, with the help of Sehun's unrivalled charm. No doubt, the multi-hyphenated artist has proven that there is more to him than meets the eye. Besides being an adept singer and rapper, he has also established himself as a brilliant model.
Credits:
Celebrity / Sehun @oohsehun
Fashion Editor / Lee Yeon Ju
Stylist / Kim Sea Jun @kimseajun
Photographer / Yoon Ji Young @zyobb
Videographer / Yoon Sung Hyun @boyyoon
Hair / Park Nae Joo @bit.boot_naejoo
Make-up / Hyun Yun Su
(Images: Brett Lloyd For Dior; Artwork @ Kenny Scharf, Licensed by Artestar, New York)