The Fendi Fall/Winter 2021 collection is an exercise in Fendi-fied classicism, Silvia Venturini infuses retro-futuristic undertones along with polished utility while maintaining the Fendi essence of craftsmanship for the modern gentleman. The collection evolves through the application of trompe l'oeil fabrics and transforming proportions by alternating a sartorial canon of melton wool, heavy twill and flannel with the plush hand of shearling, flocked denim and corduroy suede. Reversible constructions and quilting are traced across blazers and coats cut in compact matte satin, and outerwear shapes in waterproof gabardine are bonded with felt tabs and Fendi Roma taped seams.
For the Fendi Fall/Winter collection, we also see the Fendi Code print interprets the FF logo as a chain-link Animalia pattern played in multiple abstractions of monochrome and multicolour prints; or intarsias. Accessories are a tribute to the iconic Fendi yellow. Framed in black, yellow leather shopper bags and charms inspired by vintage Fendi packaging join the Baguette and Peekaboo in hand-knit wool and different sizes, as well as hard and soft monogram luggage styles – together with a 'travel Peekaboo' inspired by 1800s trunks. High and low lug-soled boots, bucket hats and docker beanies subvert formality with an industrial elegance.
Scroll through for a closer look at the Fendi Fall/Winter 2021 designs: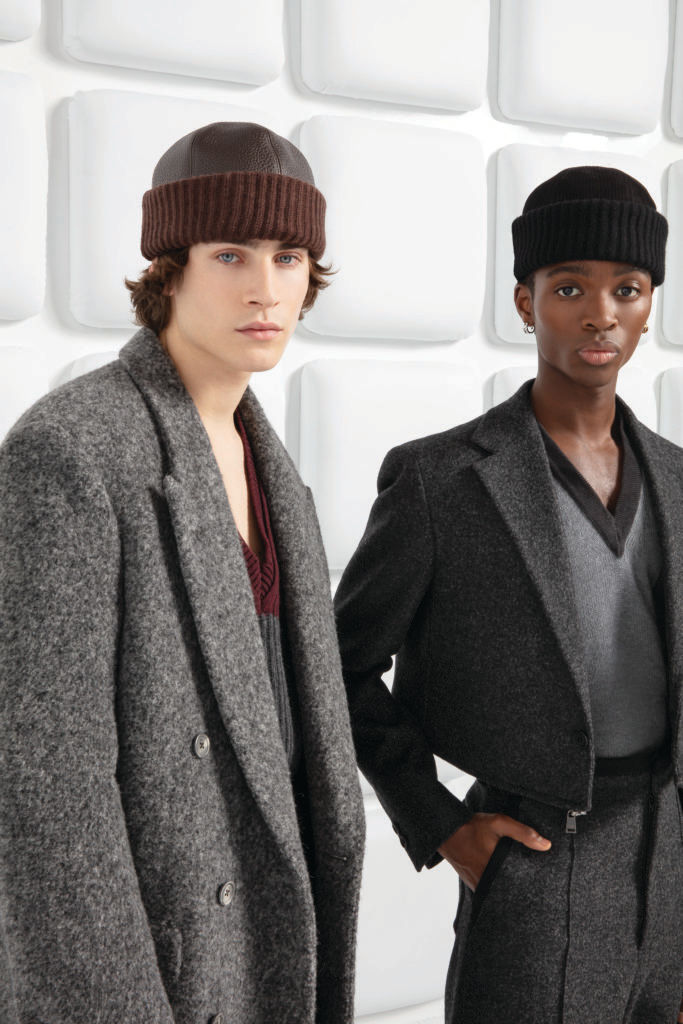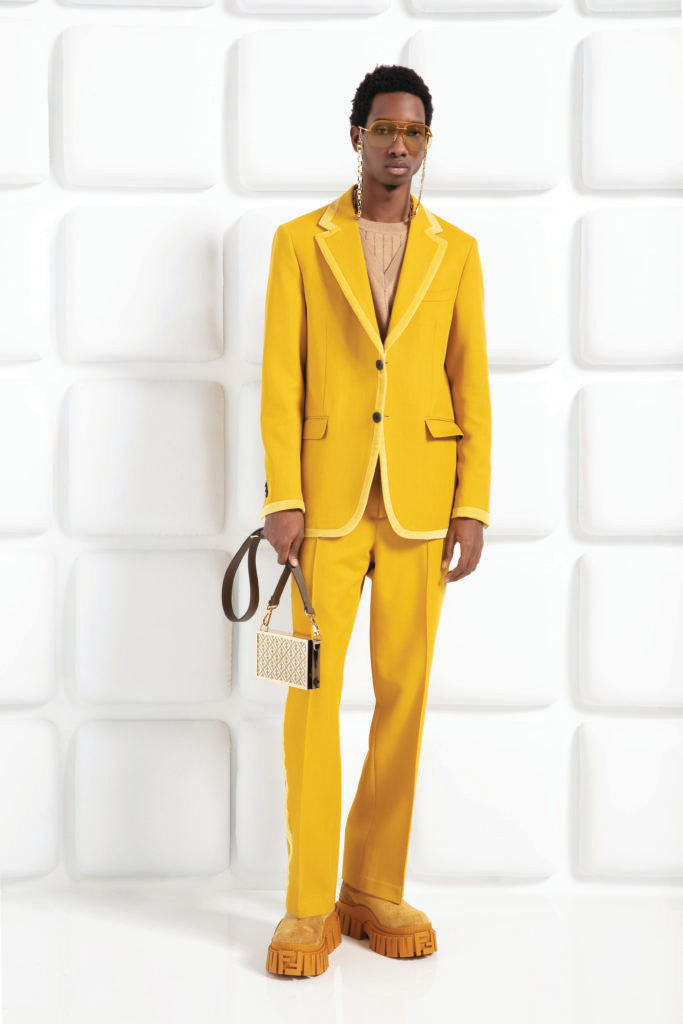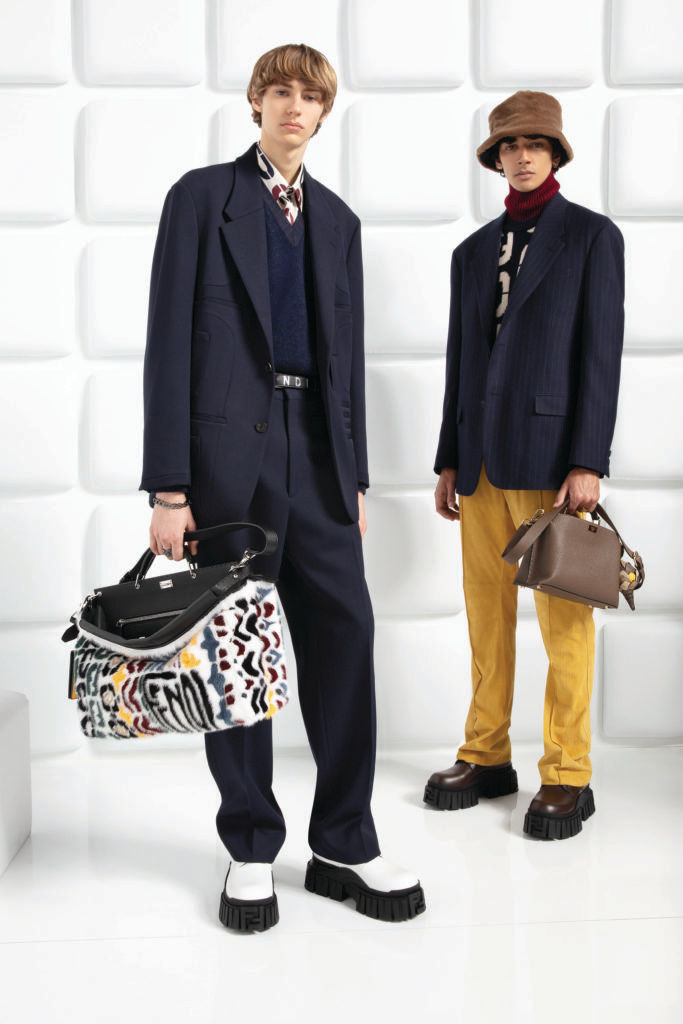 Check out the brand website for more.