Starting next week, LA-based streetwear cult brand Chinatown Market will team up with Puma, our favourite German sports brand, for a colourful and playful collection of sneakers, apparel and accessories. The new Puma and Chinatown Market collection will be available for purchase online and at the stores this month. Founded by 28-year-old designer Mike Cherman, Chinatown Market is bringing its signature style to the new line. The collection marks the first collaboration between the two brands. The rollout will feature removable and interchangeable elements with a DIY feel. Inspired by New York's famous Canal Street, Chinatown Market has gotten much attention for its graphics-heavy and bootleg-inspired designs and spunky attitude. And it is this exuberant flair that it brings to the fore with its reinterpretations of modern and iconic Puma products in some of the popular models including the Storm, Suede and Ralph Sampson sneakers. Boasting a variety of removable and interchangeable elements, the range appeals to the inner designer in each customer, allowing for a creative expression of one's individual tastes.
The Collection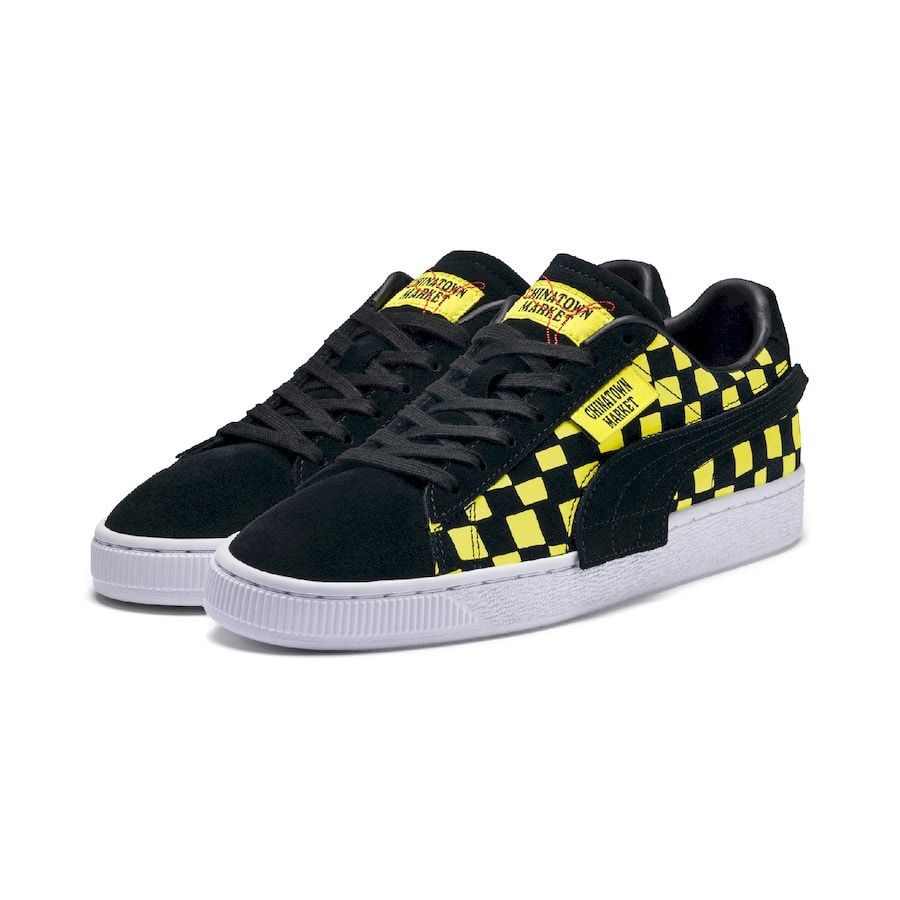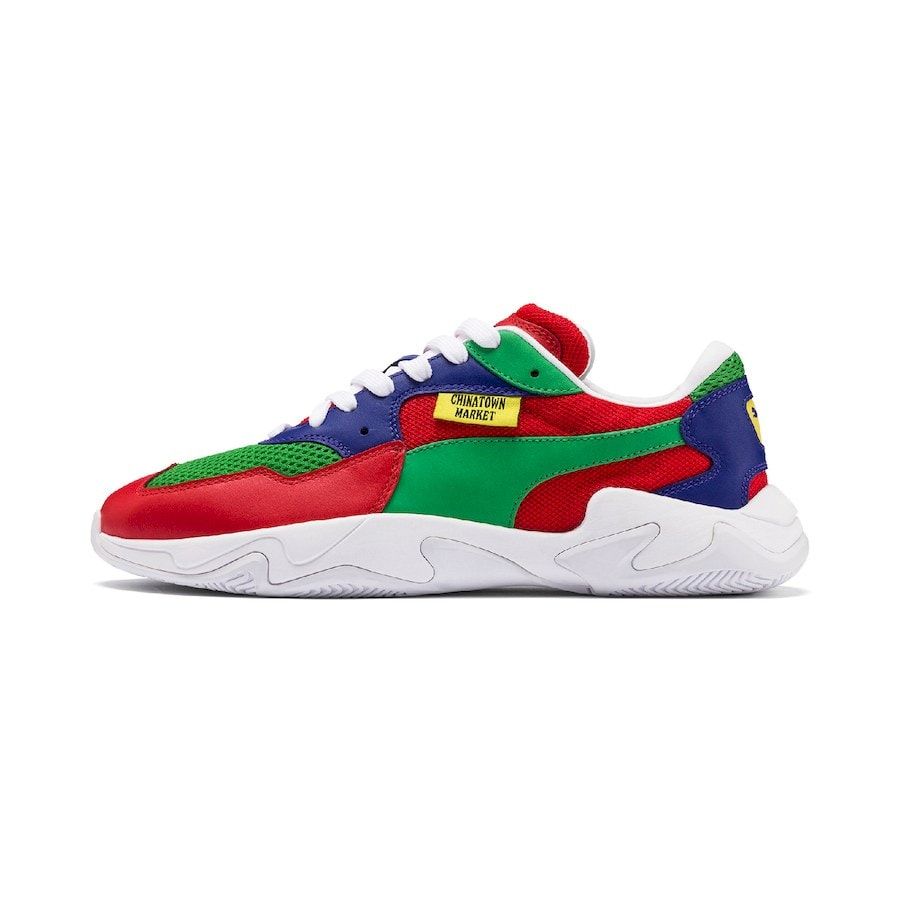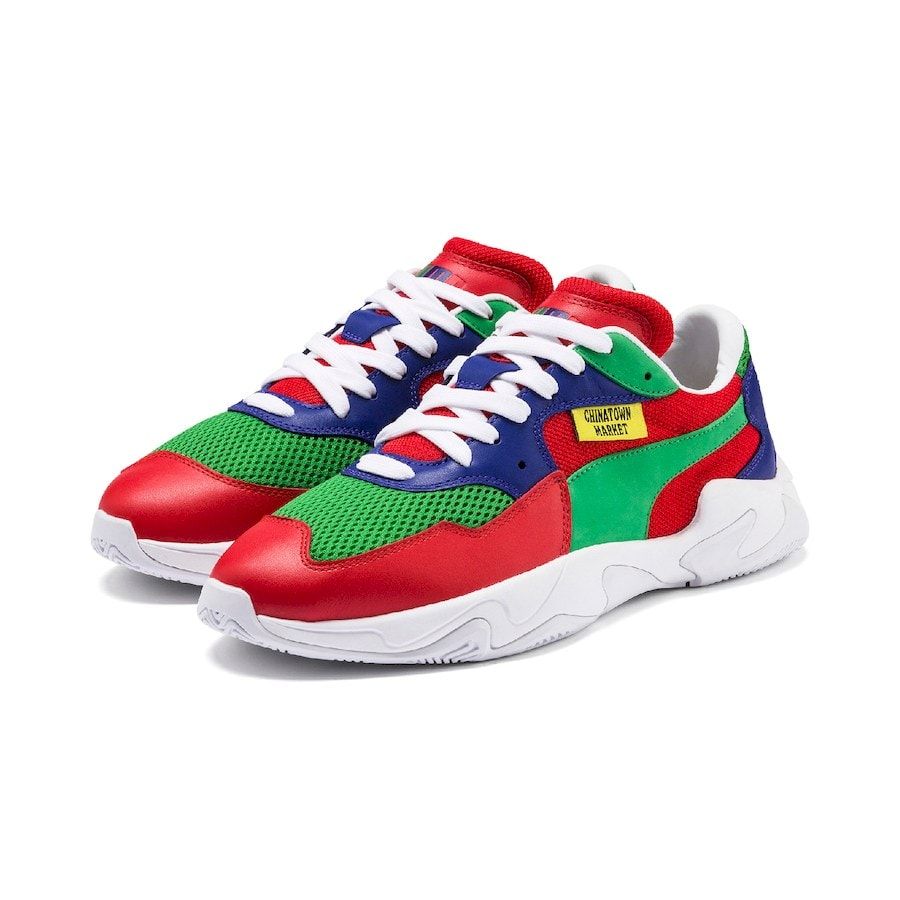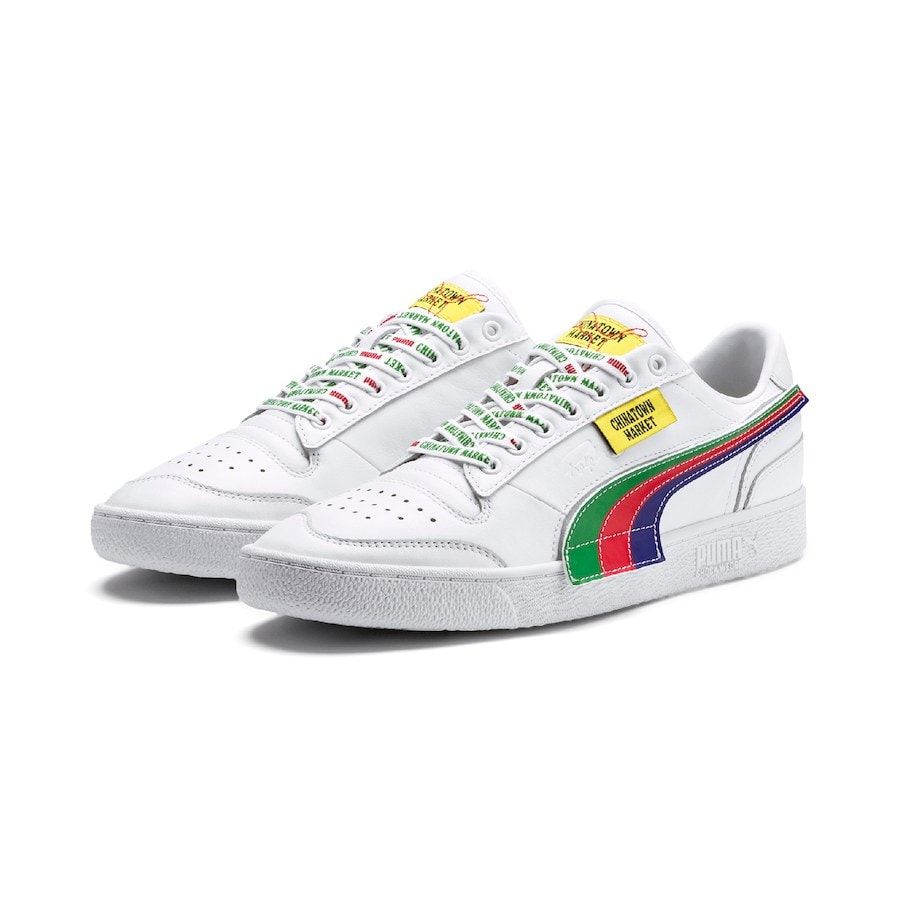 The Ralph Sampson Chinatown Market pair of sneakers, for instance, features interchangeable multi-coloured form stripes, while Puma's Suede shoes now come with an eye-catching black-and-yellow checkered pattern. The chunky-soled Storm presents a mesh layer with nubuck and leather overlays, along with a kaleidoscopic Puma print on the tongue and a bright-yellow Chinatown Market branding on the side.
The playful collection also includes a selection of apparel and accessories such as a colour-block T-shirt, a crew neck shirt, a retro cap and a large transparent tote bag.
The Puma and Chinatown Market Collection will be available globally from 11 July onwards on www.puma.com, and at Puma stores and retailers.