Loewe drops an in your face capsule collection that's sure to uplift your spirits.
The Spanish luxury house alongside Paula's Ibiza is fusing modern rave culture and 60s hippie era with its forefront emblem The Smiley. The predecessor to all emojis, the Smiley stars as the main element throughout the collection.
Creative director, JW Anderson recounts his view on the iconic yellow grin and the symbolic era surrounding it. As he's always been fascinated with subcultures that bring people together, create bonds and erase differences. Ibiza is an enduring hotbed in this sense. There were the hippies, first. Later, there were ravers.
"I was just a little kid when the Acid House sound boomed in 1988, during the so-called 'Second Summer of Love, but I still have vivid memories of that time and its colorful denizens."

JW Anderson
'Spotting the movement was easy, even before hearing the sounds. It was full of colorful characters united under the emblem of the Smiley®: the sunny yellow circle with oval eyes and a hand-drawn, upturned mouth. It was, and still is, such an immediate emblem, embraced by generations of subcultures: an icon of freedom, positivity, happiness. The Smiley to me is particularly timely in the context we are living. It's about trying to make the world a more positive place through creative subversion and togetherness,' says Anderson.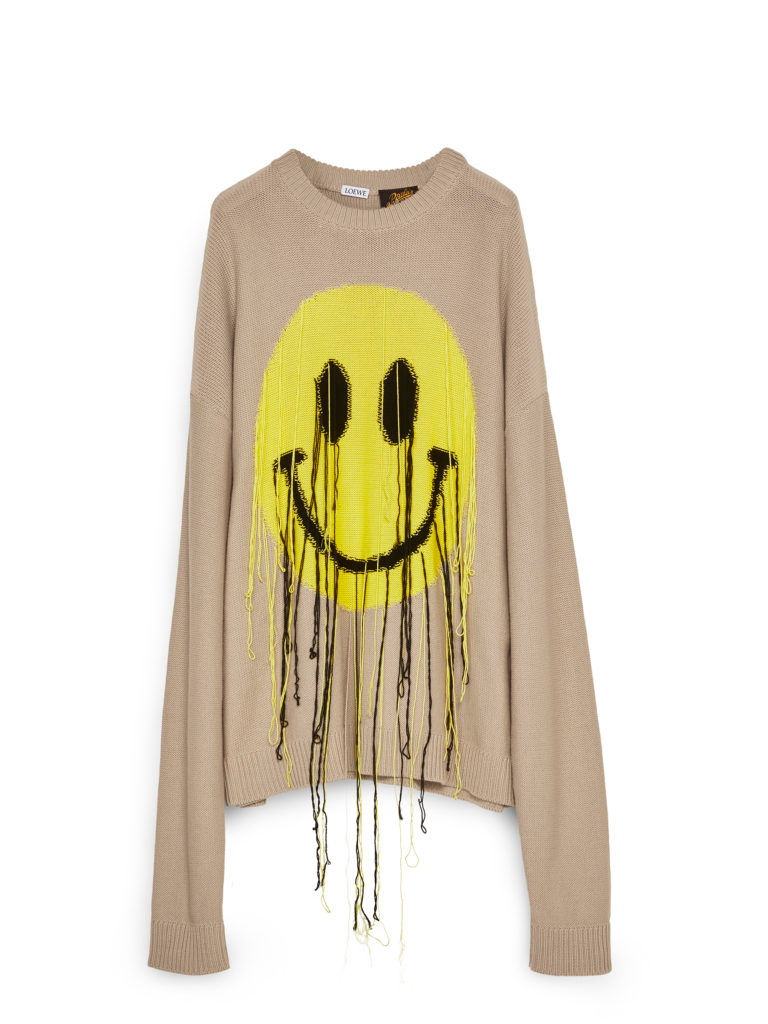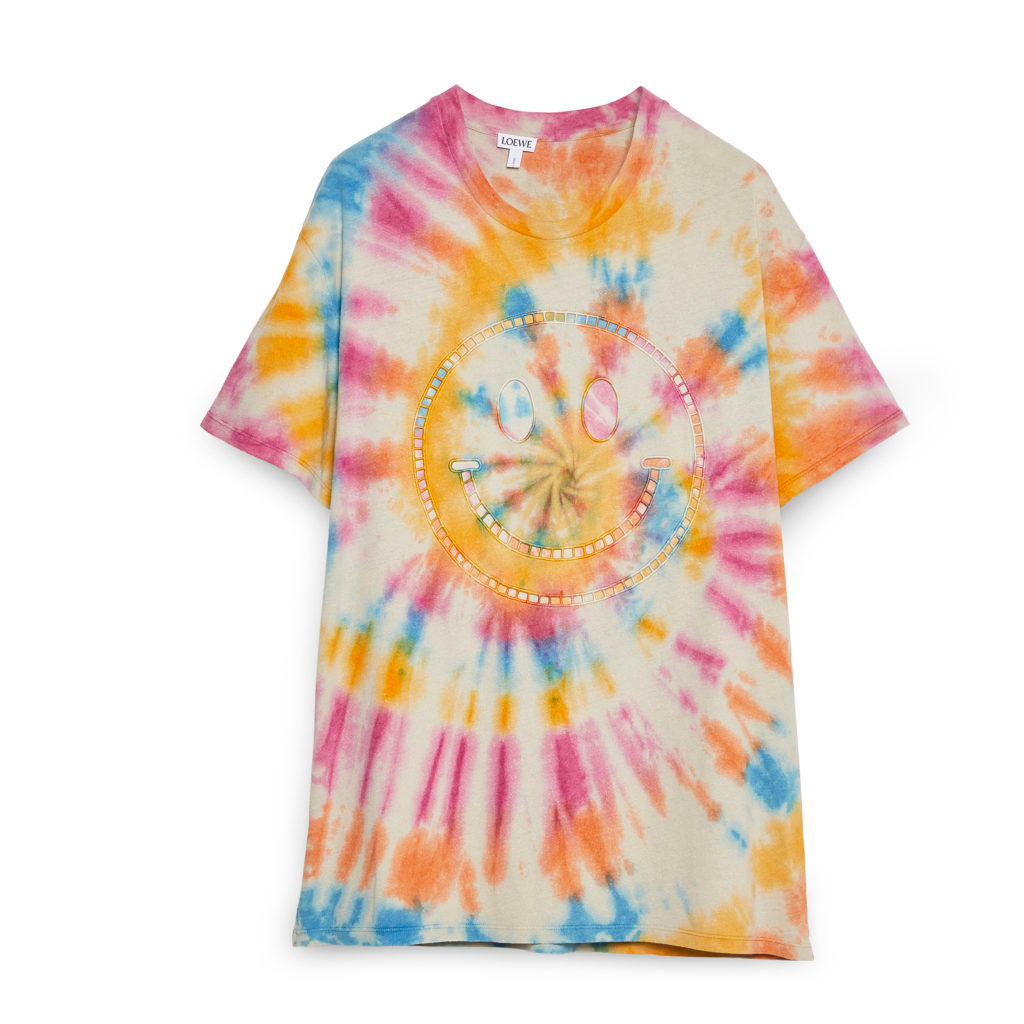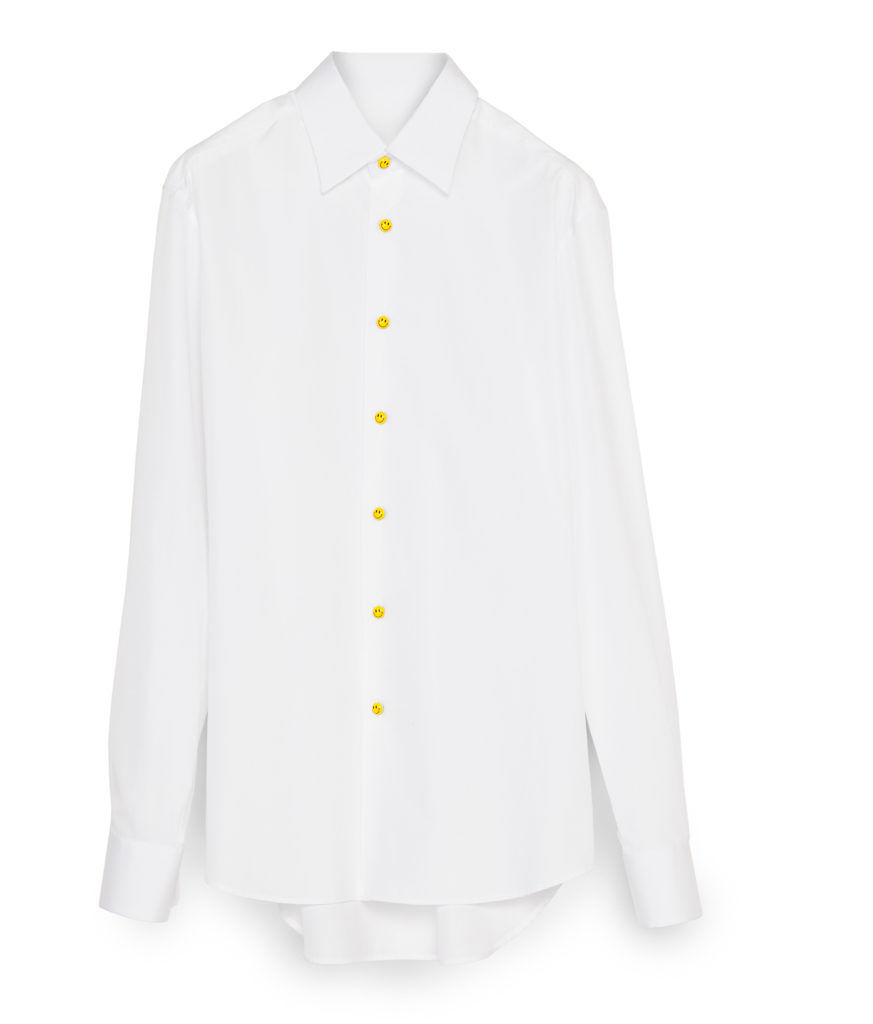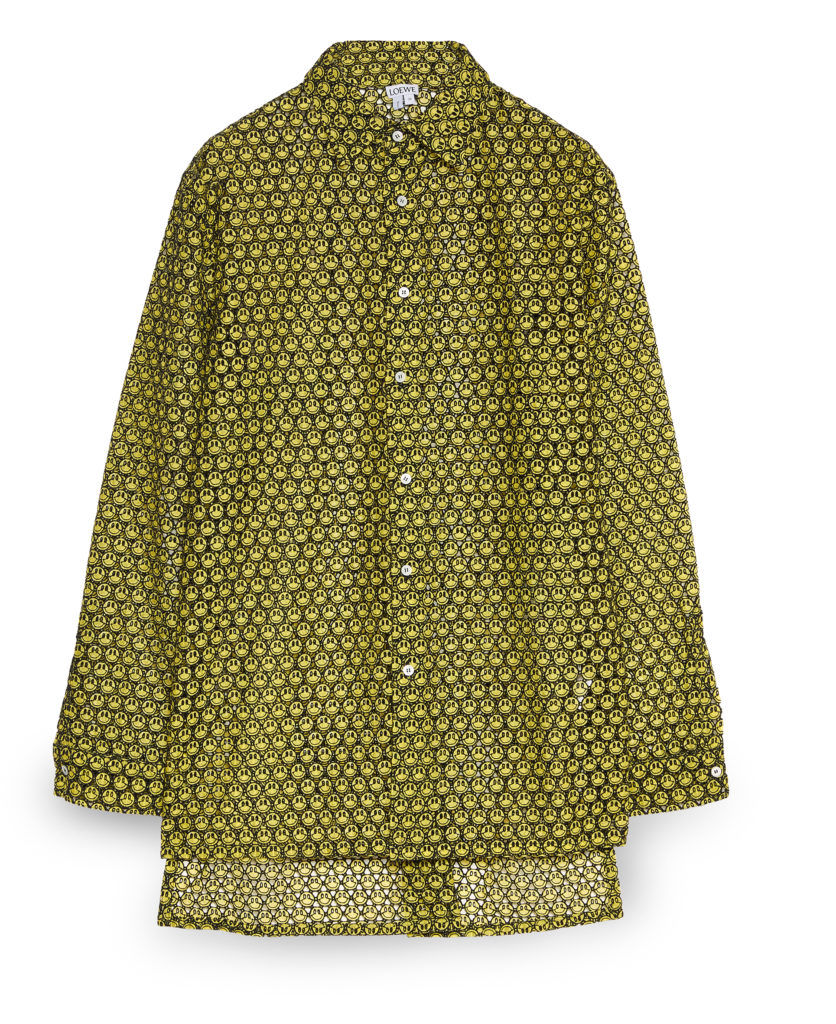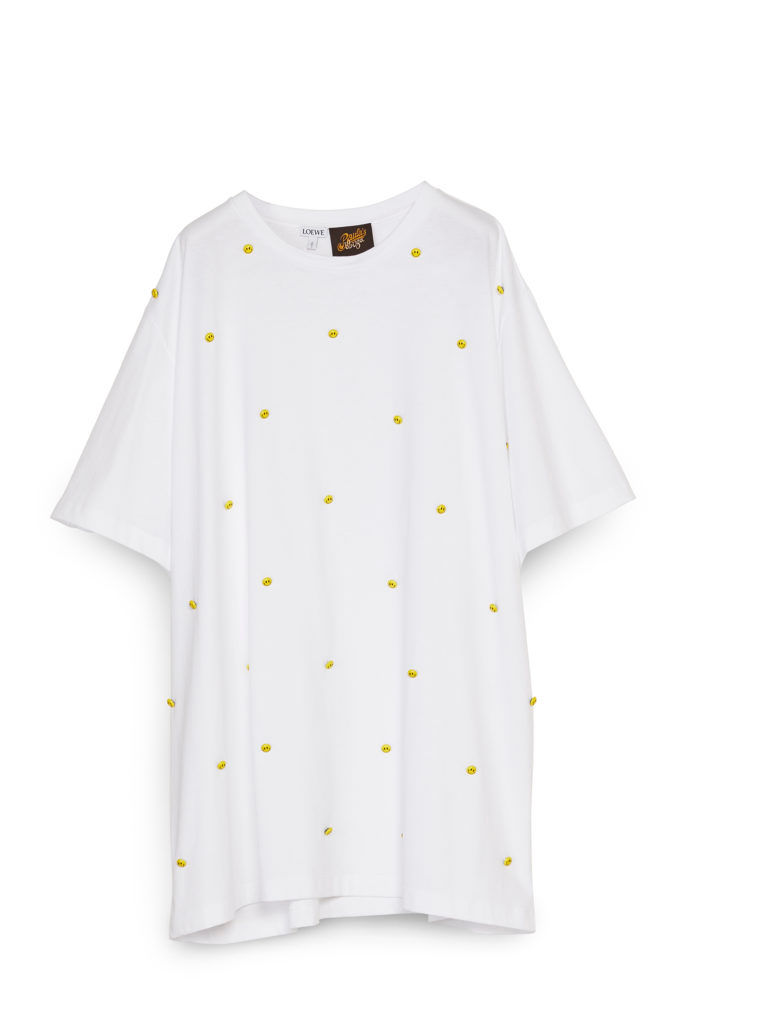 A selection of clothing and accessories are emblazoned with the Smiley motif within Paula's Ibiza rave-y summer collection. The joyous circle recurs throughout, outlined in mosaic on t-shirts tie-dyed in bright pastels or contrasted against black and white. It liquefies and melts, dripping down in threads, on an oversized jumper, and turns into a pattern on a shirt with matching swimming shorts and there are Smileys as insouciant buttons on a formal white shirt.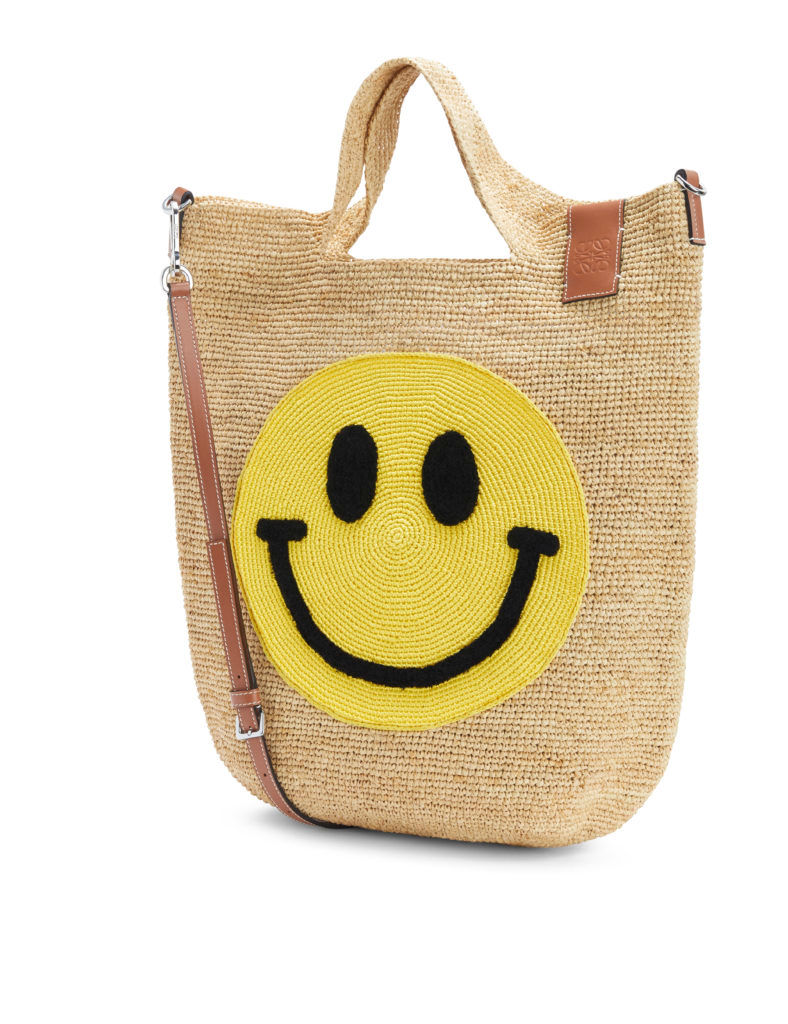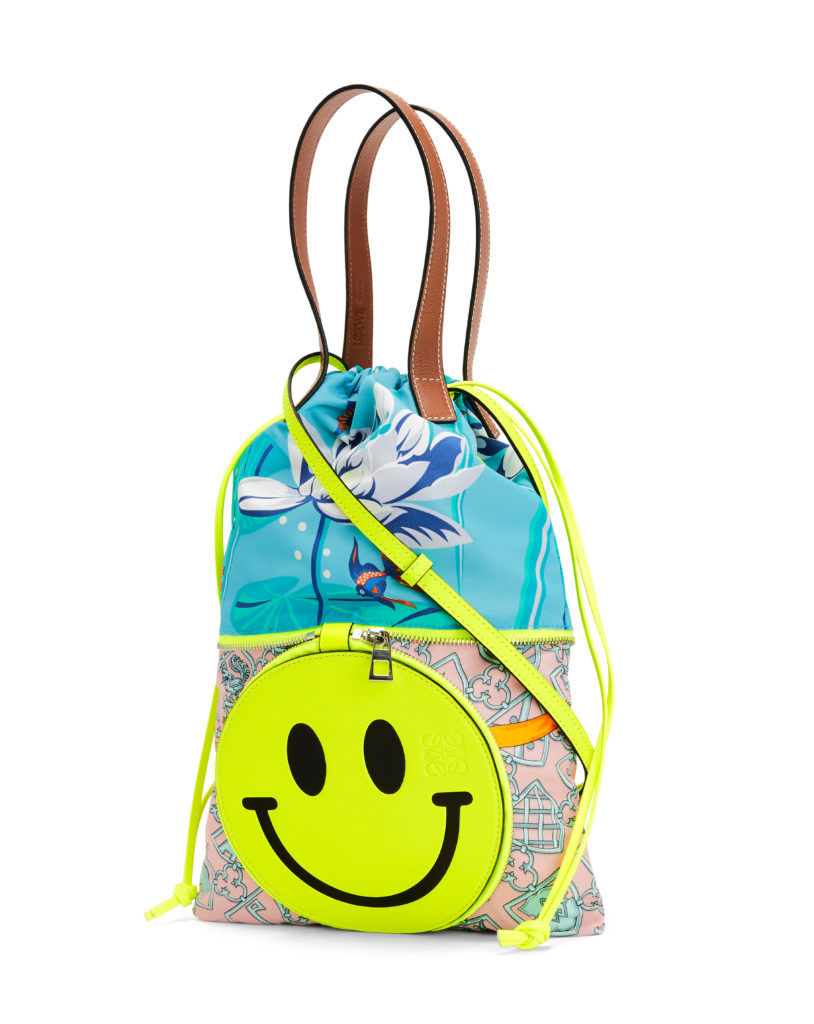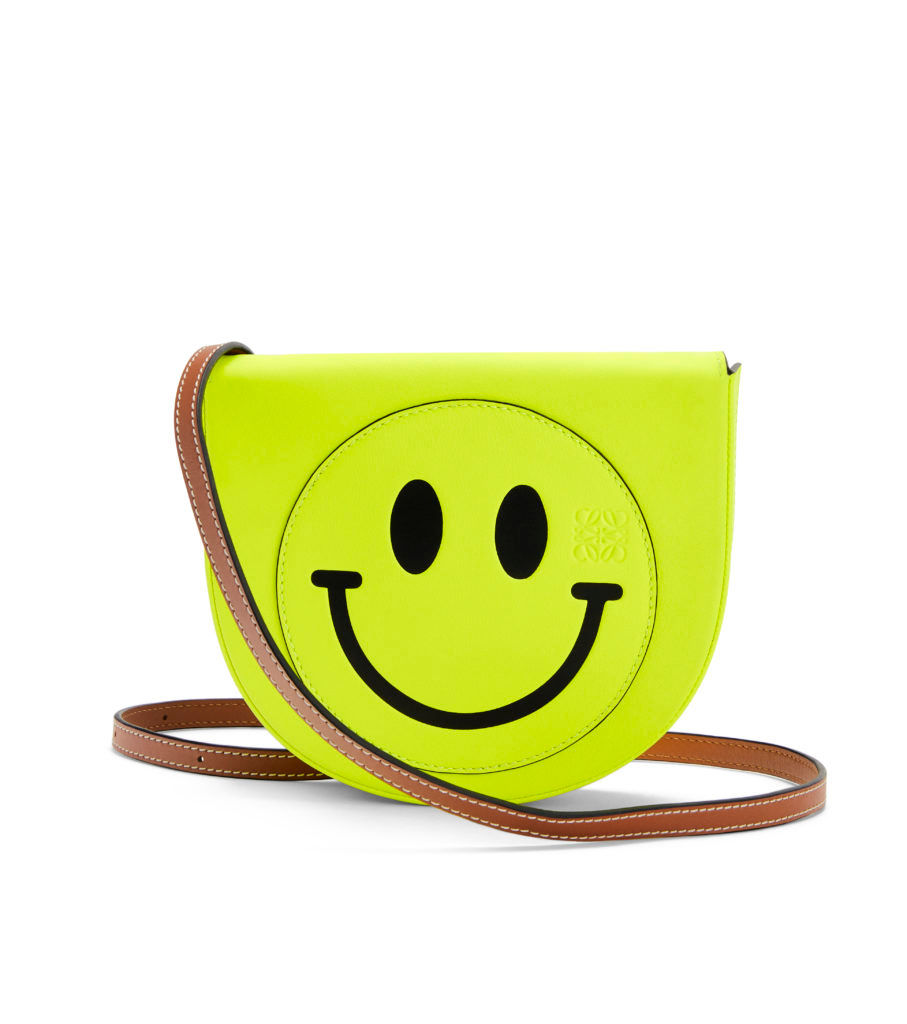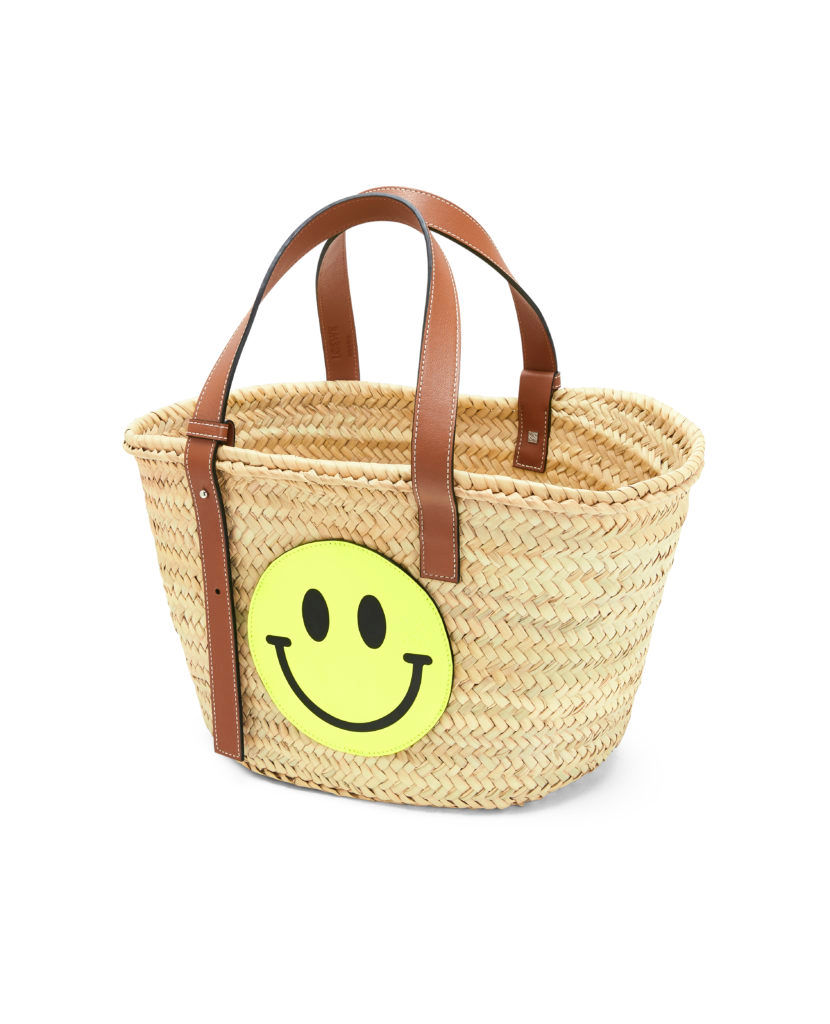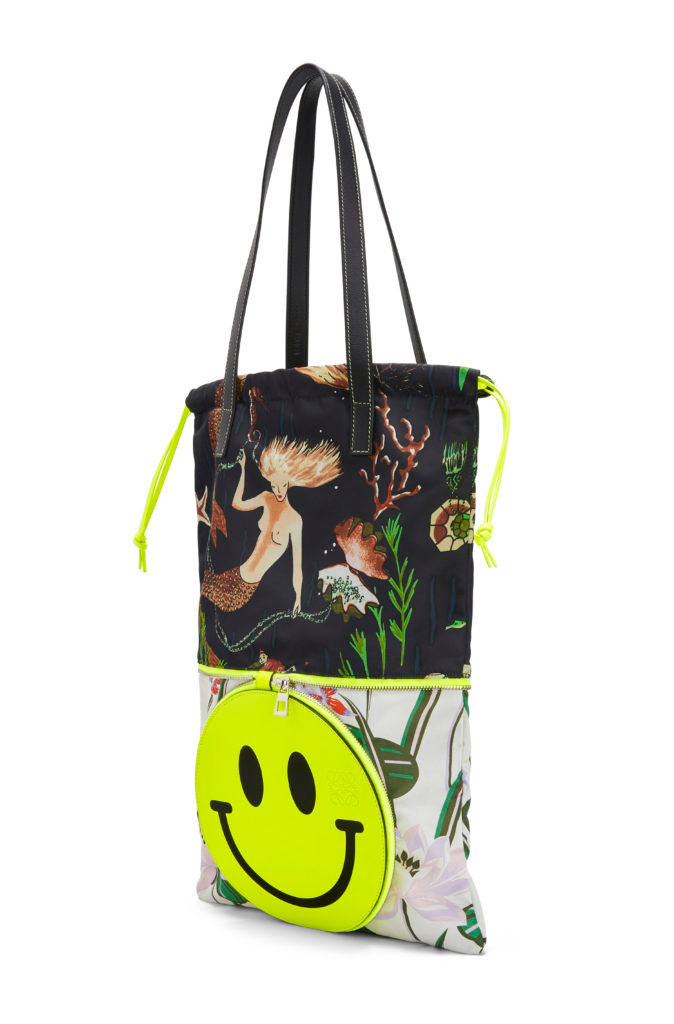 On accessories, the Smiley gets possibly bigger and bolder. Basket bags woven from palm leaves and a Slit bag are emblazoned with an oversized yellow patch, and so are double Tote bags in which prints of mermaids, goldfish and water lilies culled from Paula's rich pattern archive are juxtaposed either side of a zip. On a small calf leather Gate Pocket bag and a Heel Pouch the Smiley is literally as big as the bag itself.
"This Smiley drop is all about optimism, captured in a colorful way, putting a smile on it. It is about sharing values as a community, most of all: an invitation to smile together to brighter days ahead."

JW Anderson
Furthermore, to ensure a better future for children in socially vulnerable groups affected by Covid-19, Loewe will be donating 40 euros to educational projects for every product sold in the Paula's ibiza fashion collection between May and August 2020 in Loewe stores and on loewe.com, starting with an initial donation of 500,000 euros. In order to achieve this Loewe is collaborating with 'Plataforma de Infancia'—a spanish alliance of social organizations that works to protect children and adolescents' rights and plans to launch a series of educational programs this summer in Spain aiming to reduce inequality and school dropouts.