Nostalgia is undoubtedly apparent in many areas this summer, and that seems to have extended right into football clubs as well.
Teaming up with sportswear powerhouses like Adidas and Nike, football clubs are jumping onto the bandwagon to release football jerseys designed to reminisce the club's victorious past. Here are five football clubs going back to the good ol' days with its latest 19/20 season home-and-away jerseys.
manchester united fc
Inspired by the jersey donned back in the club's treble-winning season in 1999, Manchester United's 19/20 home-kit is designed by Adidas. It has a similar full red body, black crest with the club's logo and fine gold stitch details going around the crest.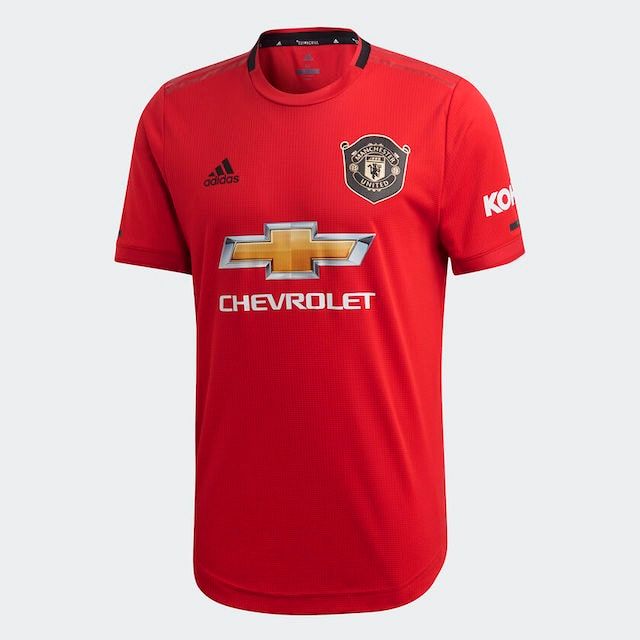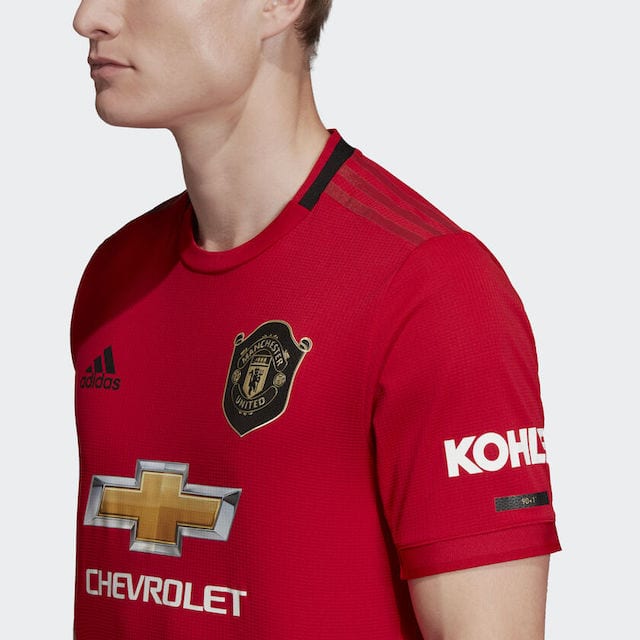 The black detailed round collar and red Adidas' three-stripes brought a sleek look as compared to the one in 99'. If you remember that memorable win over Bayern Munich in 99', you will notice how each sleeve is marked with the numbers, "90+1" and "90+3" and know what it meant — yes, the timing of the last-gasp goals that won United the European title.
arsenal fc
https://www.instagram.com/p/Bz-tlxqHka3/
Moving on to United's arch-rivals: the last time an Arsenal player actually wore a jersey designed by Adidas was actually back in the early 90s'. Recent times have also seen the club worked with the likes of Nike and PUMA. But for the upcoming 19/20 season, Adidas and Arsenal FC came up with a yellow jersey as the club's away-kit to give toast to this new (or rather, revived) part of a brand collaboration. With its zig-zagged design, the jersey bears an uncanny resemblance to the one worn in the 90s'. But instead of having that v-neck collar, this modernised jersey sports a round-neck design. It also has Adidas' iconic three stripes on its shoulders as well as a lighter motif.
Fun fact: when Arsenal had this "bruised-banana" look back in the 90s', they've actually won two cup competitions. Only time will tell if this look will help to bear the same or even better result for the team.
chelsea fc
https://www.instagram.com/p/B0AvMrGpv7T/
In contrast to its English football peers, Nike and Chelsea FC decided to come up with a jersey design that pays tribute to one aspect of London. In deference to the 1960s Mod culture, the casual polo-shirt makes its entrance on to the pitch. Serving as an away-kit, the white jersey comes in a (yes, you've got it) polo-shirt look with a button-down collar. A closer look reveals sleeve cuffs with red and blue trims, stitched detail around the armhole and a translucent mesh pattern over the body, from the chest to the bottom.
real madrid cf
https://www.instagram.com/p/BzNmHZ9oyEs/
From the English to the Spanish league, Adidas and Real Madrid CF wanted to give something back to its fans, especially after its remarkable "La-Decima" (meaning the champion of Europe for the 10th time) season in 2014. And they pulled it off by placing the sound-waves, made by the fans when the club won that 10th European title, as the 19/20 jersey's main body design. At first glance, the Spanish club's away-kit might look nothing too fancy (basic round-collar jersey, navy blue body with black details and Adidas' usual three stripes), but that added splash of gold on the brand logo and the club's logo give the body a good contrast and aesthetic appearance.
As commentators like to say, "class is permanent." This is a real class act by the Madrid club in designing the jersey with the fans in mind. Especially how they've consistently supported them throughout their highs and lows after several underwhelming seasons that saw them falling behind Europe's elites.
fc barcelona
https://www.instagram.com/p/BzqY8SuovXz/
Many of you would've heard of the name, Lionel Messi. But few would know that he actually rose through the ranks from the Catalonian club's renowned football academy called La Masia, before becoming a global football icon. This year, La Masia celebrates its 40th anniversary. Hence, Nike and FC Barcelona decided to come up with a yellow away-kit to give thanks to its academy for consistently grooming young talents into world-class players like Xavi, Iniesta, Sergio Busquets, to simply name a few. The jersey has a red-and-blue sash design across the body. Its yellow body and sash-design is identical to the one worn back in 1979. It has a v-neck collar and the sleeve cuffs sport alternating red and blue trims. Like the aforementioned Chelsea FC's away-kit, its mesh pattern goes from the chest to the bottom hem.
Recent seasons have seen the rise of players coming from La Masia like Sergi Roberto and Carlos Alena. Will 19/20 season produce more young talents to don the La Masia-inspired jersey? We'll see!
written by.
Lester Tan
Lester is into films, food and basically anything culture related under the sun.