Together with Louis Vuitton, we find out what's in store for Dato' Rizalman Ibrahim, who graciously and creatively directed and shot this entire photoshoot himself, in the comforts of his own home.
Come full circle is how Dato' Rizalman Ibrahim describes the way his life has unfolded. It is because of this that the designer extraordinaire had no problem walking away from a celebrated career in fashion that spanned some 30 years. In February last year, Rizalman held his final showcase, a retrospective look at all the silhouettes that defined his career.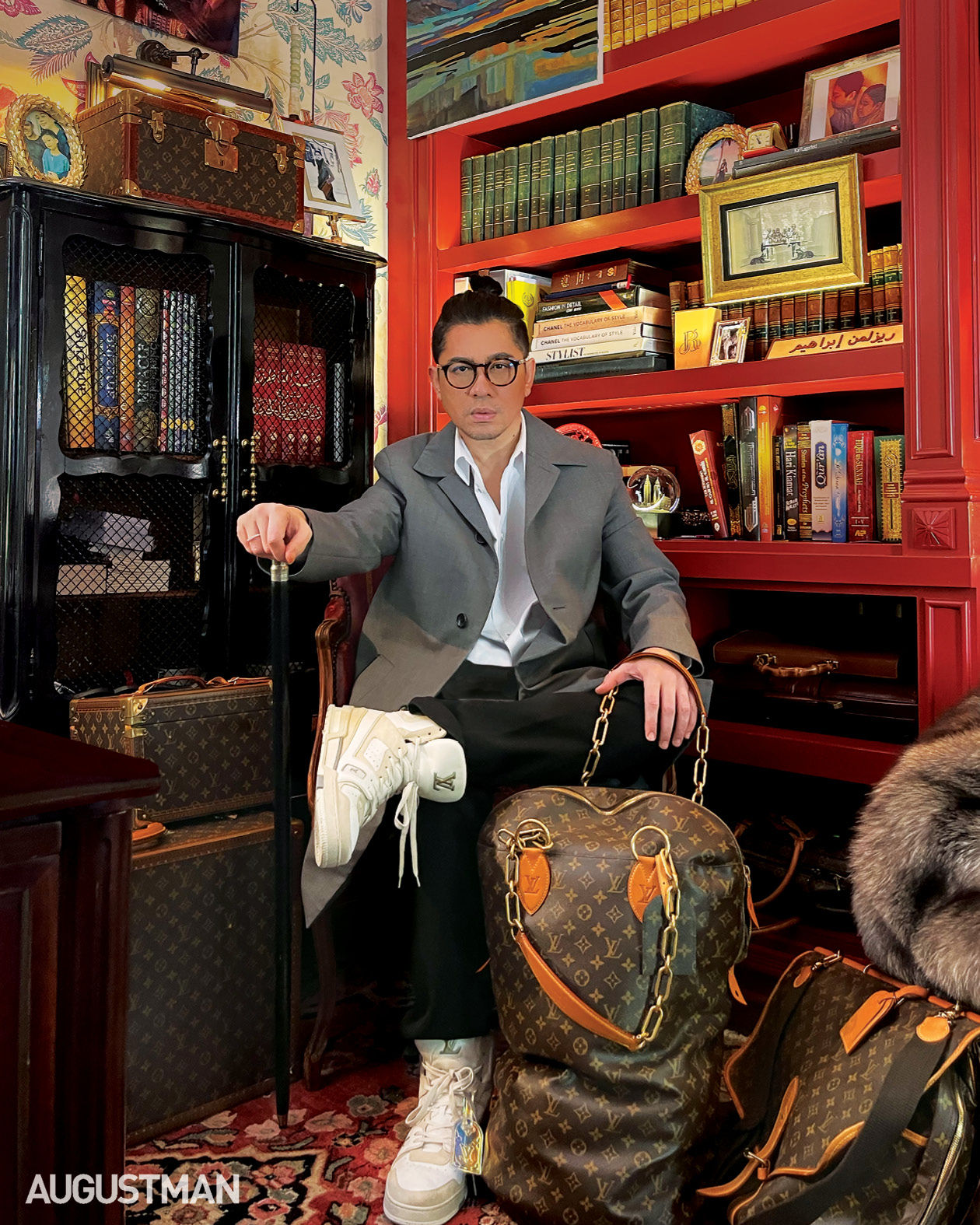 His decision to take the final bow was greeted with astonishment. The fact that one with a client list ranging from royalty to celebrity would choose to phase himself out seemed unfathomable to many.
"Actually I wanted to leave a few years earlier," he says, talking to Augustman via video. Walking away from designing, just shy of turning the symbolic 50, at the age of 49, was something he had apparently been contemplating leaving the industry for a while. The catalyst, perhaps, was his eight-year collaboration with Zalora, where he had been creating a yearly ready-to-wear Raya collection.
"I was really out of my zone and my kingdom," he says. "I was brought up to be a couturier, to approach fashion from a different perspective. But when it comes to real fashion, real business, real marketing, it really drained my creativity. I had to be involved in many aspects and I had to encounter a lot of things that I don't really like. It became very tiring and I decided to say good-bye to all that.
The finale, unlike any fashion presentation staged locally, was symbolic of the designer's reputation. Staged at Istana Budaya, the show culminated in a showcase by Dayang Nurfaizah, his muse and friend. In true Rizalman style, the event was designed to be not a typical fashion show but a conclusion to a story that had taken place over three decades.
"I want to create my life as if it is in a movie," he explains. "There has to be a beginning, middle and an ending that is really good. When the idea of taking myself away from fashion came, I felt that I had to exit the party in the most glamorous way." As a "diva," he quips, partly in jest, the final bow had to be something spectacular.
"I had to leave the party before it ended," he says nonchalantly. "And I ended it well. My job is done and I have done what I needed to do."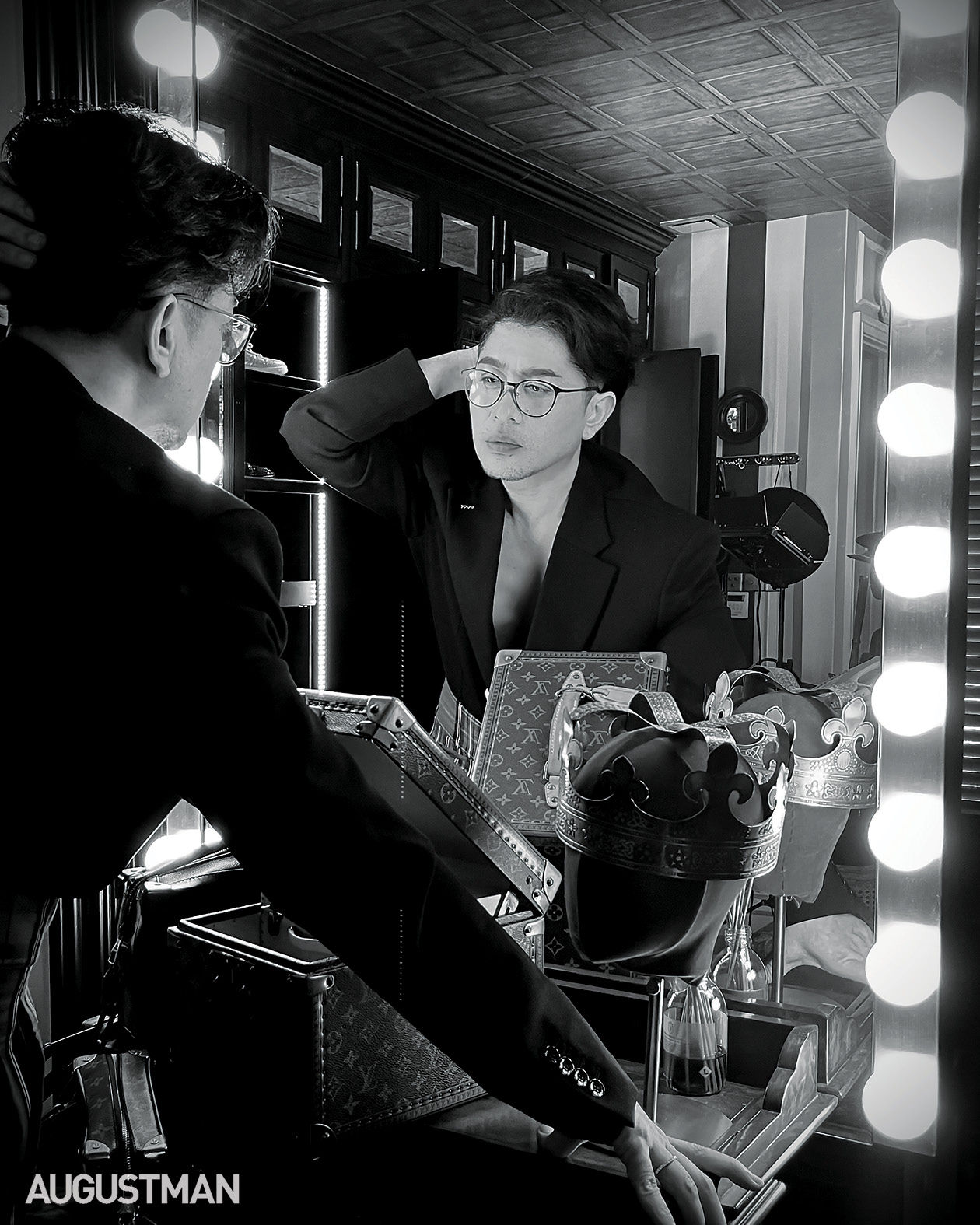 Fashion today, he says, has evolved. Designers are hired by companies and are given KPIs and targets to meet. That's a lot of stress, he points out. And despite the fact that he did not have shareholders, he felt the stress too. "When I first started it was nice" he says. "You develop designs, you deal with small circles of clients but it gets bigger and bigger and bigger. Your staff are your responsibility. Things like that have led me to say that this is not what I want in life. It is too much."
The pace of creating too has increased exponentially in recent times, so much so that fashion isn't always treated as the art form it is. "It is getting too fast so much so that it is devastating sometimes," he says. "I have been in the industry for so long, I felt that I do not deserve this. I felt that I really needed to find a way out. I did try to diversify to other areas like interior design, weddings, retailing. But it gave more headache because I had to break myself into wearing many different hats and it was too much to carry on."
Humans have limitations, he reminds. Having created every type of silhouette imaginable in the past has left him devoid of inspiration. "I have been doing this daily for 30 years," he says. "That's why we have limitations because I can't think of any new silhouette." There are times, he admits, when he misses design but he prefers not to dwell on it. "It has ended but it has ended well," he adds. "There are other things to discover in this world while you are still alive.
Just enjoy the world. I am glad that I ended my profession in this way. It shows a lot of dignity."
Here's a closer look at some of the looks Dato' Rizalman Ibrahim styled and shot for us from his own home: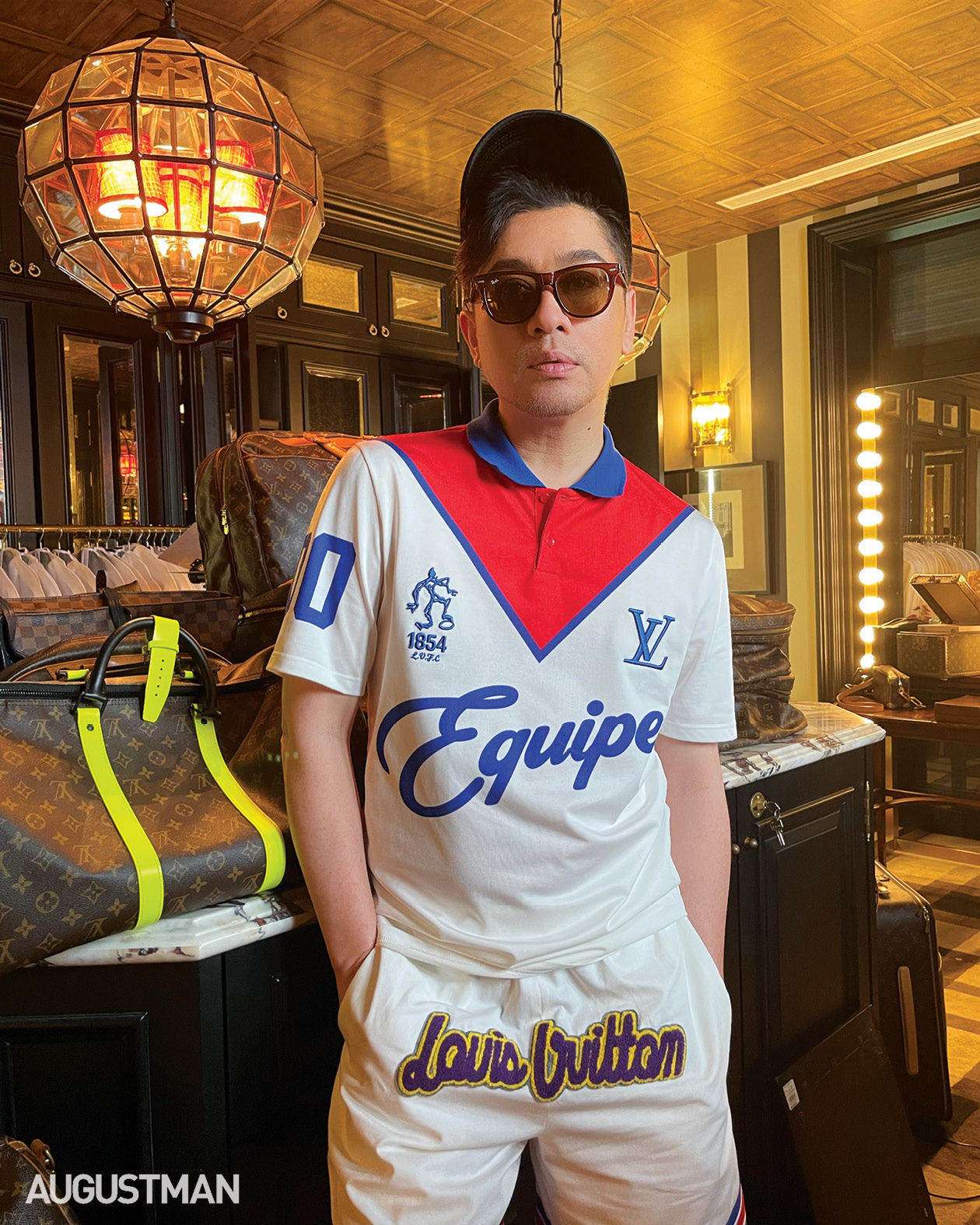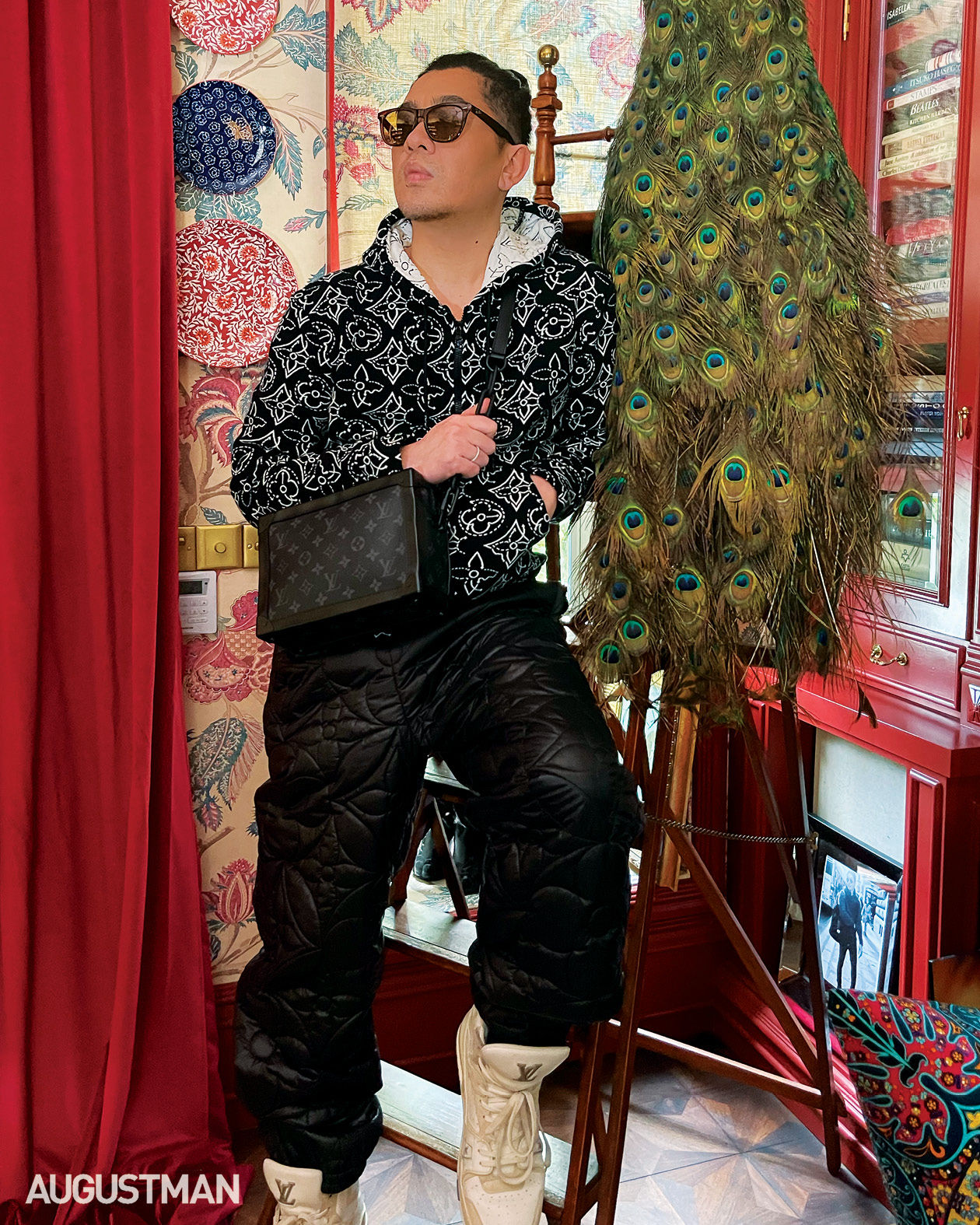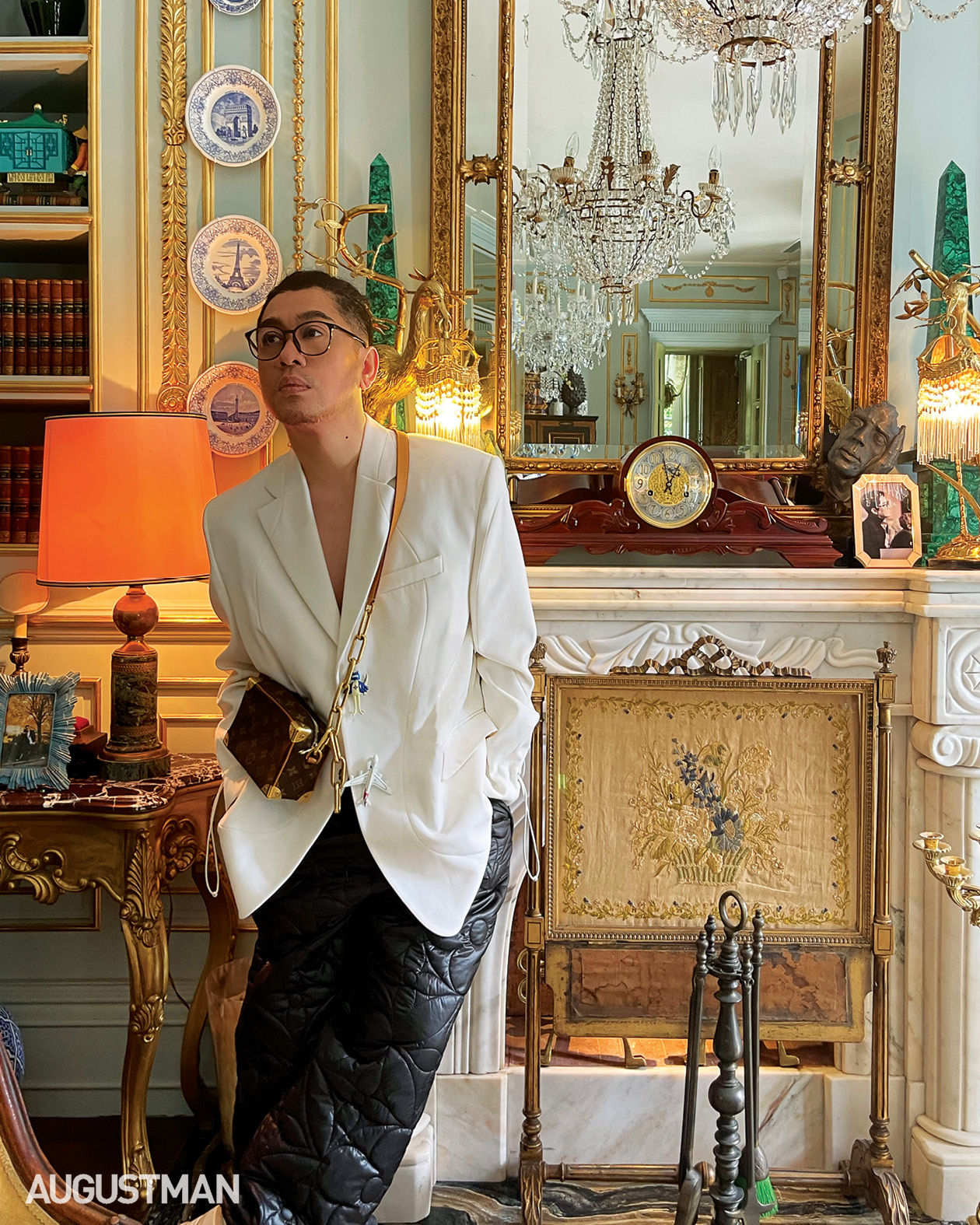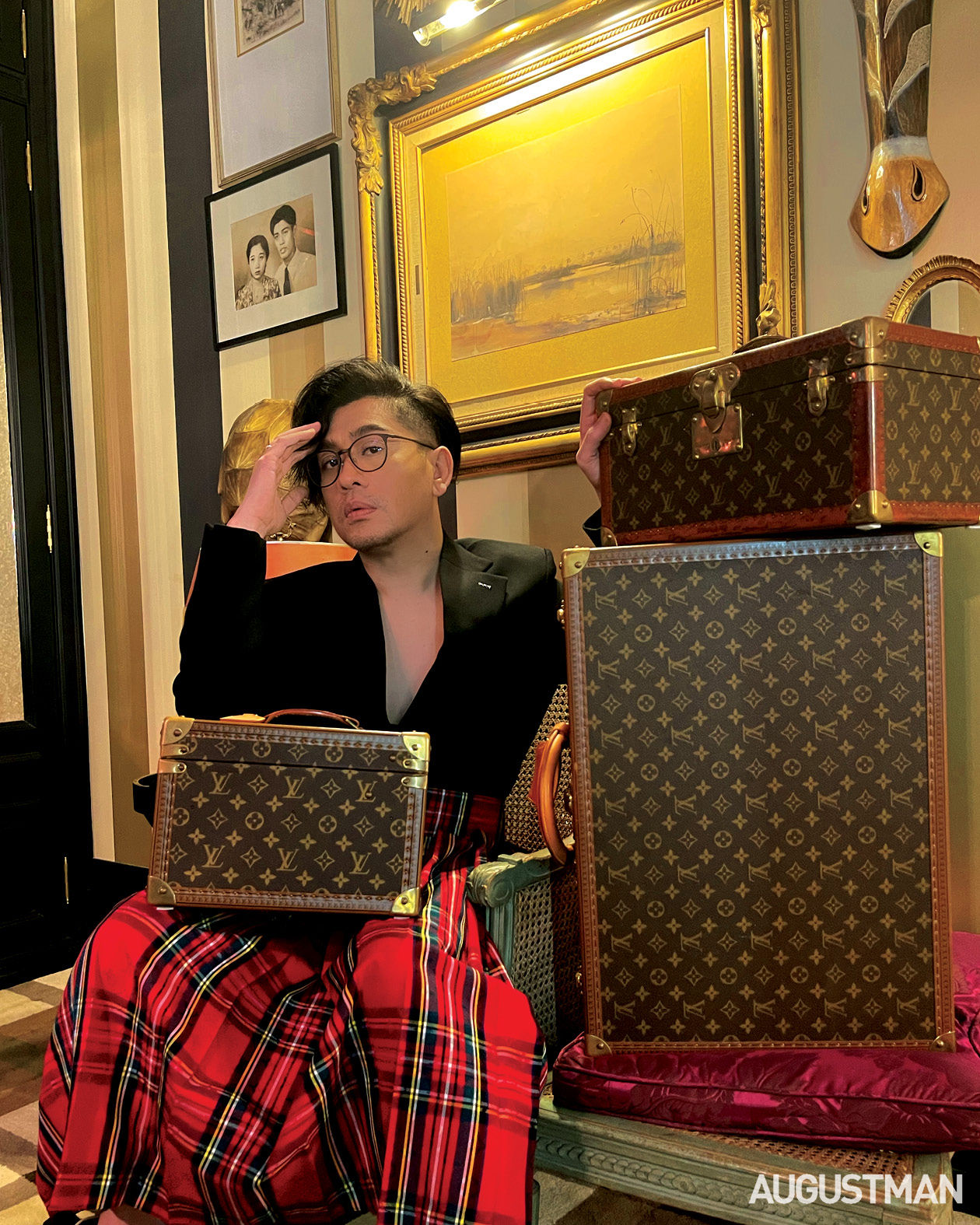 Continue to read this story by picking up a copy of our August 2021 issue, or log into Magzter to read it for free.