FASHION is global. Not only do we have our Guccis and Pradas, there are also emerging brands that are taking over the fashion realm at Seoul Fashion Week (SFW).
From what we've seen, these guys are powerhouses in their own right, all with a signature design unique to the brand.
So if you've slept on this year's SFW completely, these are the Korean brands you should be looking out for, from Daily Mirror to Charm's.
Runway Rundown: Part IV
Daily Mirror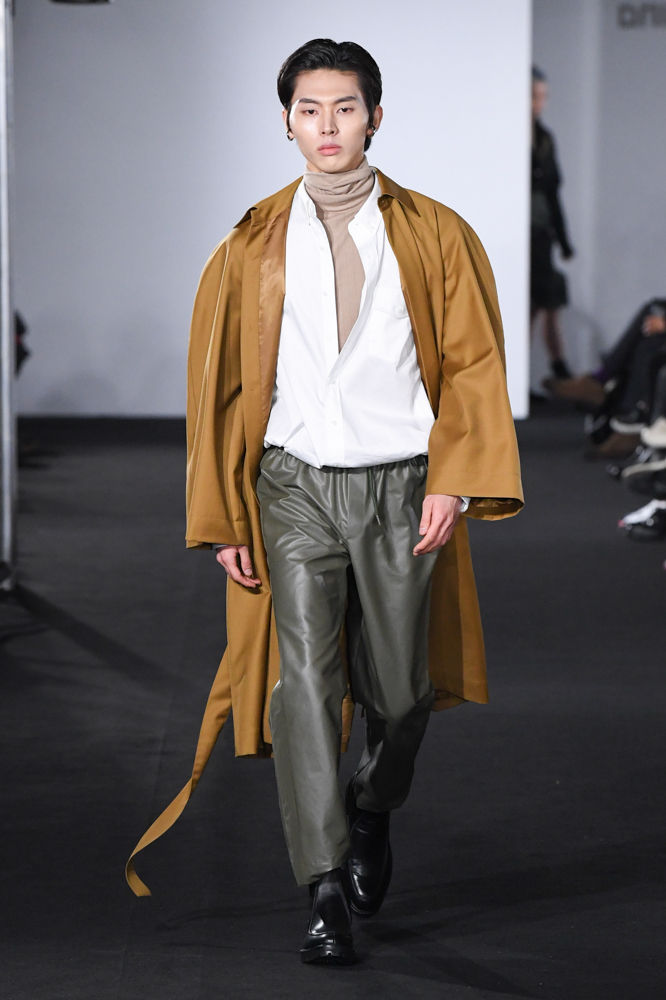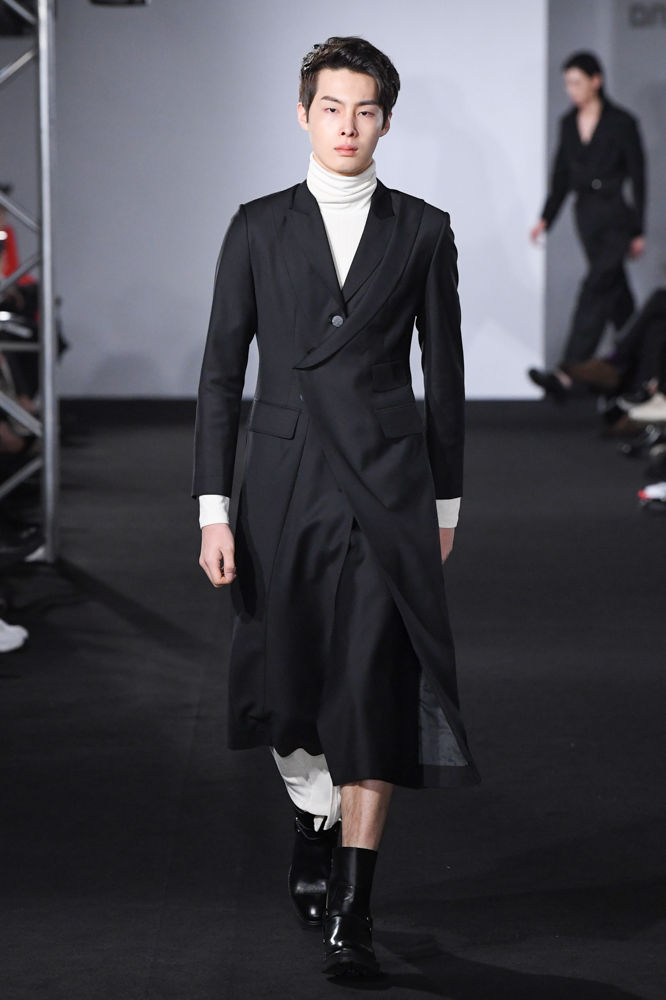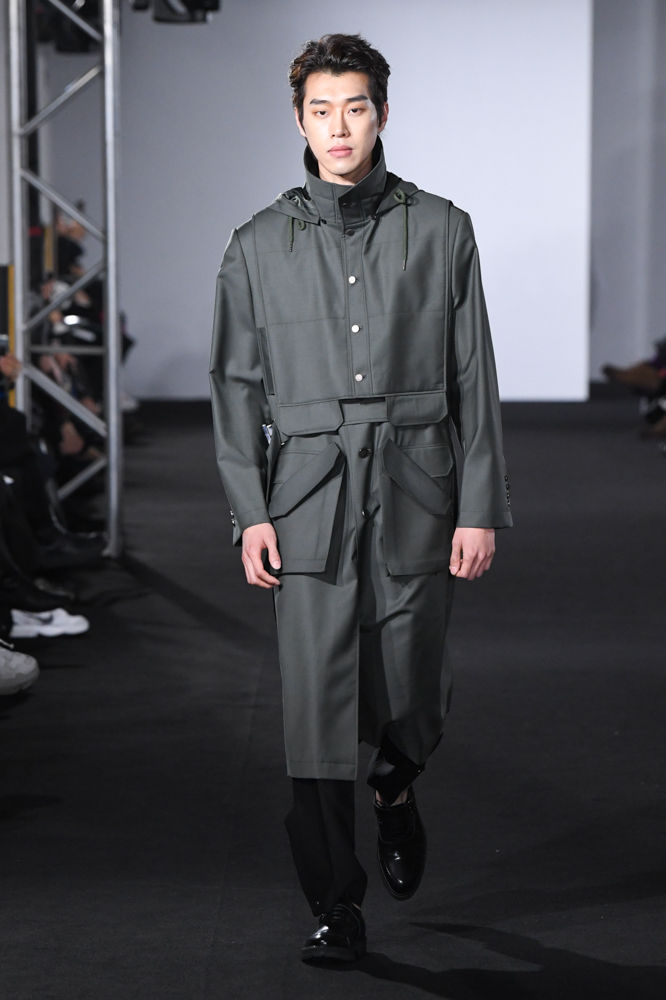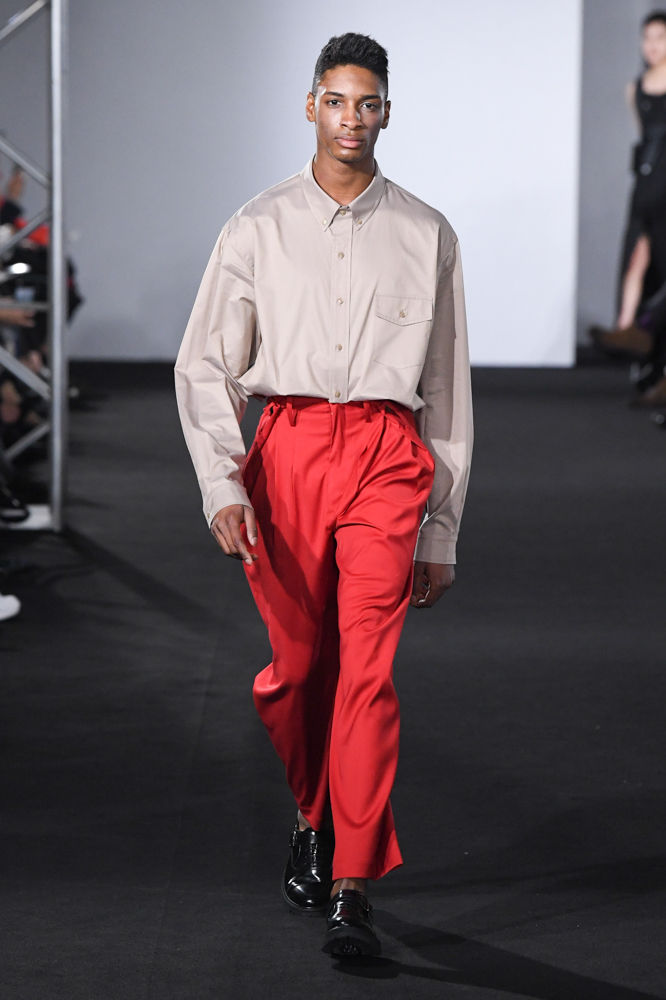 Daily Mirror conceptualises the dresser that looks into the mirror every day, one that is conscious of his appearance.
Understatement is the overarching principle of Daily Mirror's design ethos. Since its birth in 2014, the Korean brand has ventured into other parts of Asia, with presentations in both Guangzhou and Hong Kong.
In this year's Seoul Fashion Week, creative director Kim Ju Han emphasised a black focal point with red, khaki and brown accents in the colour palette.
For tailoring, we see both slim and oversized silhouettes – overall a minimalistic signature true to the brand's character.
Beyond Closet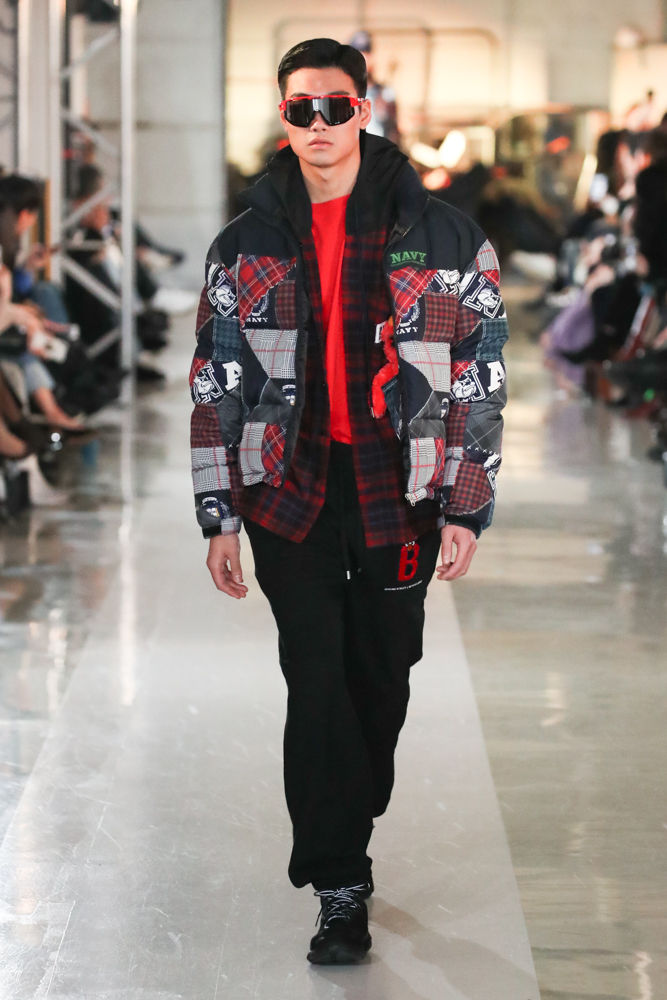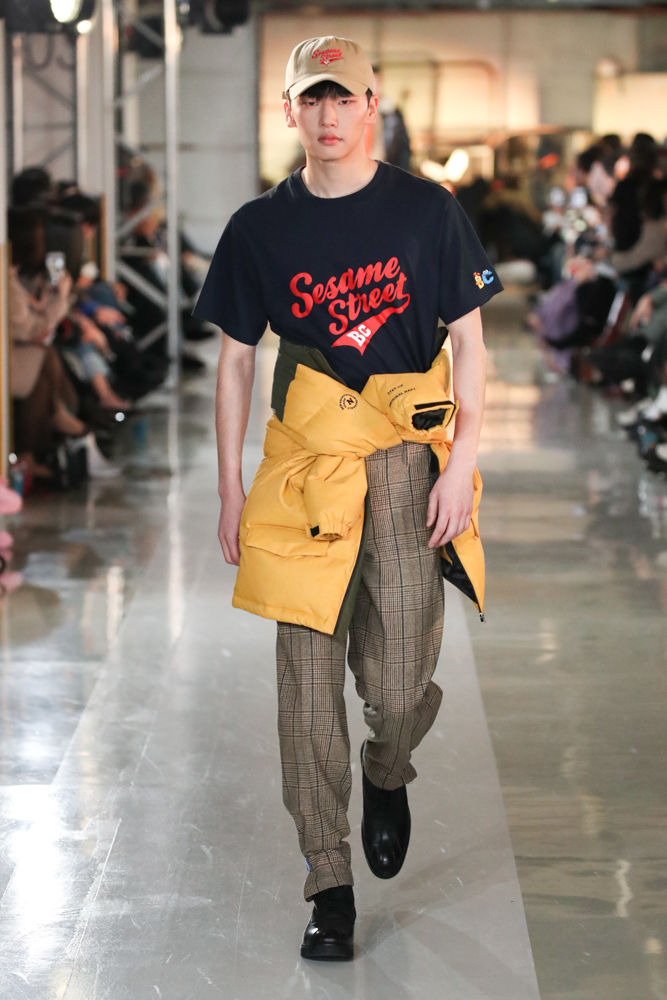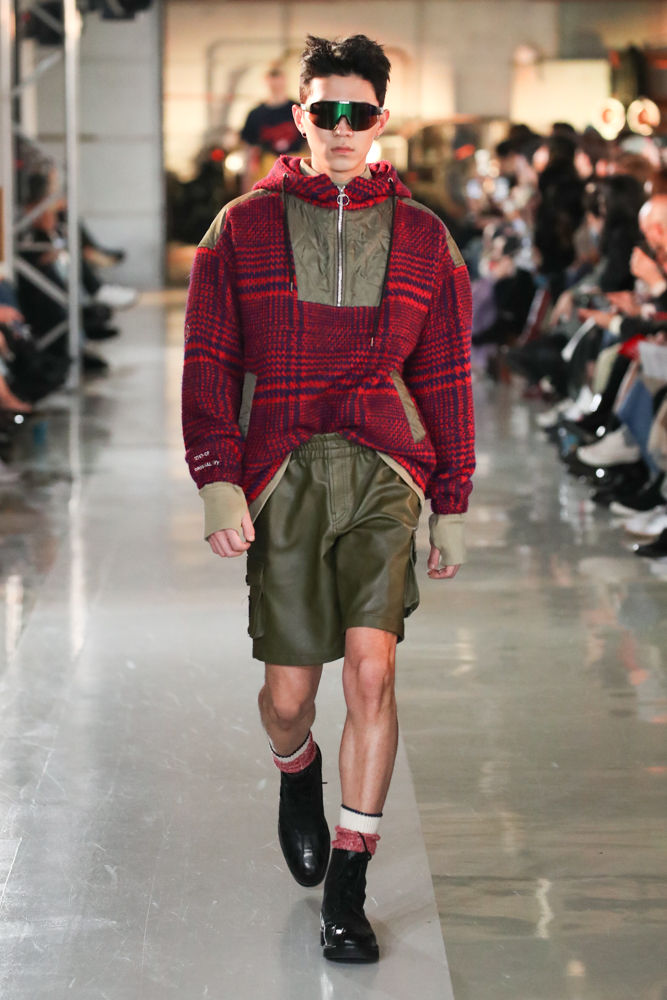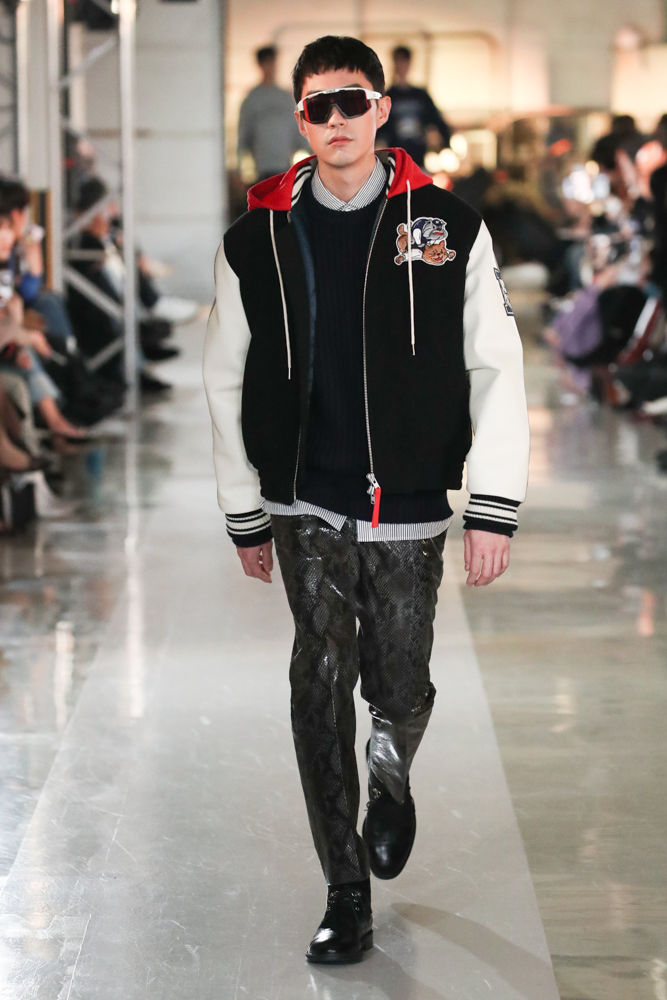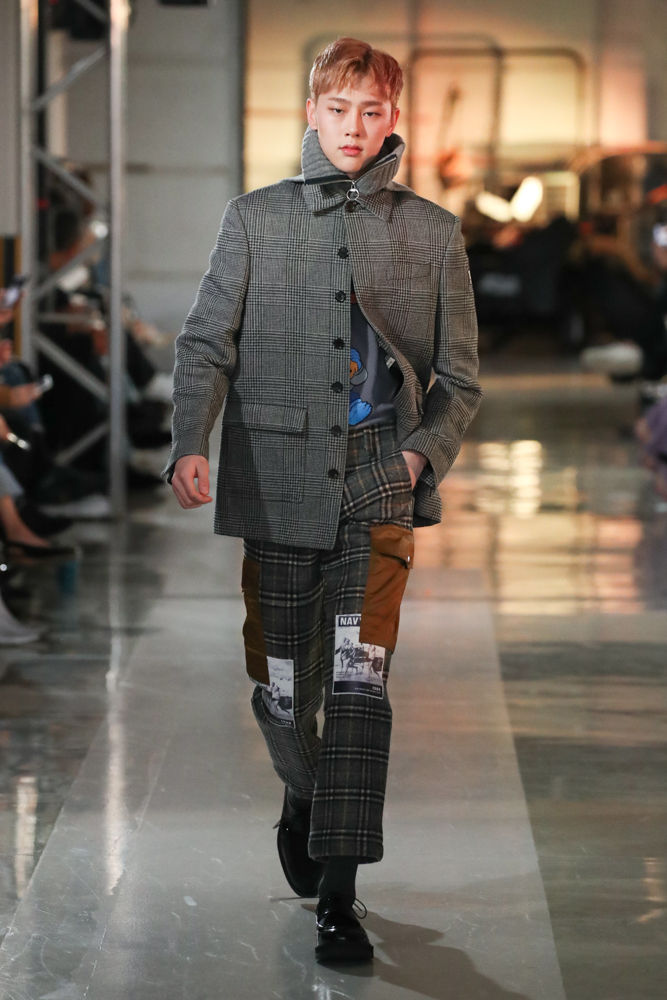 Designer Taeyong Ko believes that a peek into a closet reveals more than just clothing preferences — it sheds insight on a man's personality, sensitivities and lifestyle.
Beyond Closet's preppy American aesthetic is favoured by many Hallyu celebrities, its pieces seen on stars like Xiumin from EXO and TV host Yoo Jae Suk.
For FW19, Ko does a stylish reiteration with Sesame Street motifs, reminding us of similarly cheeky collabs, like Gucci's Three Little Pigs from its Chinese New Year collection.
Songzio Homme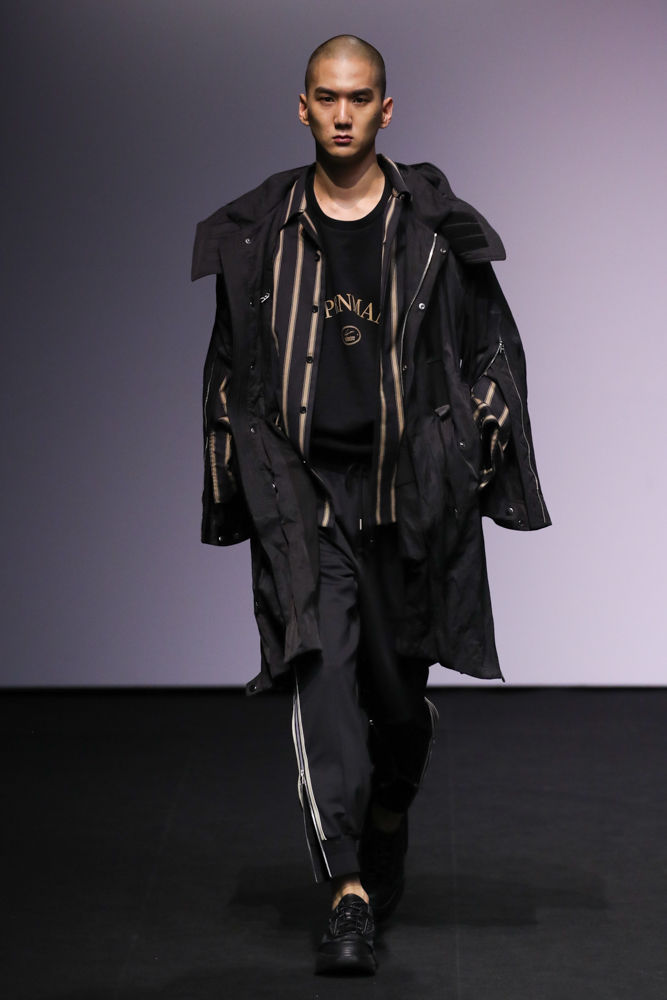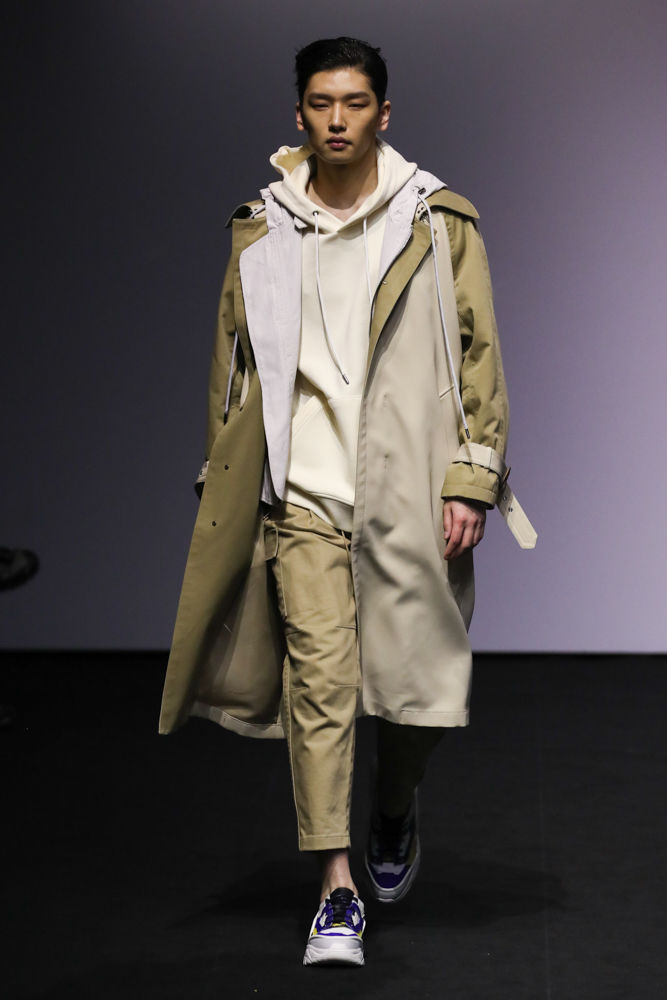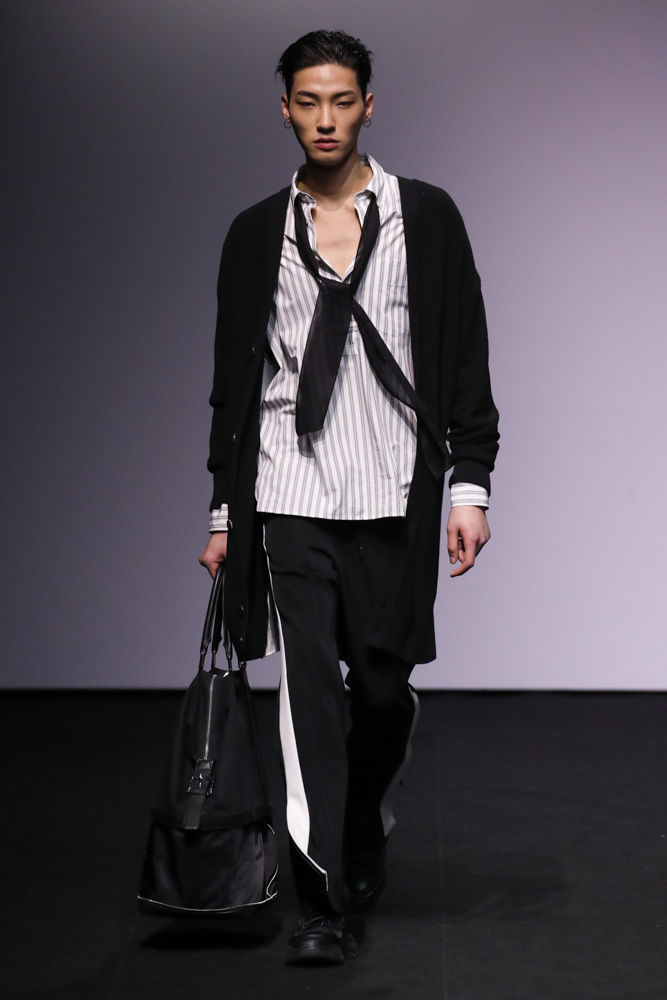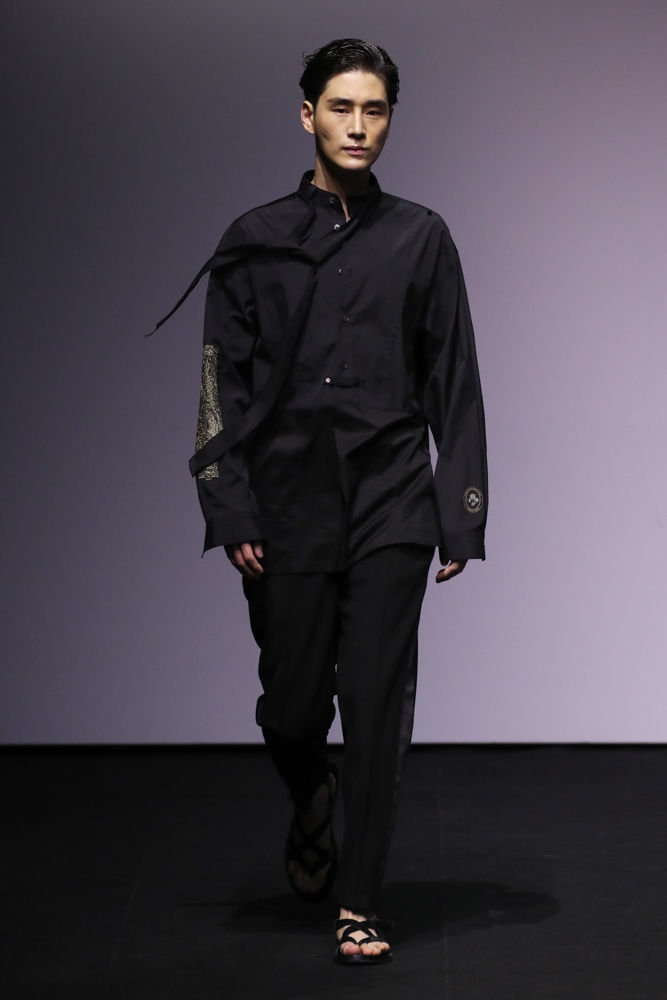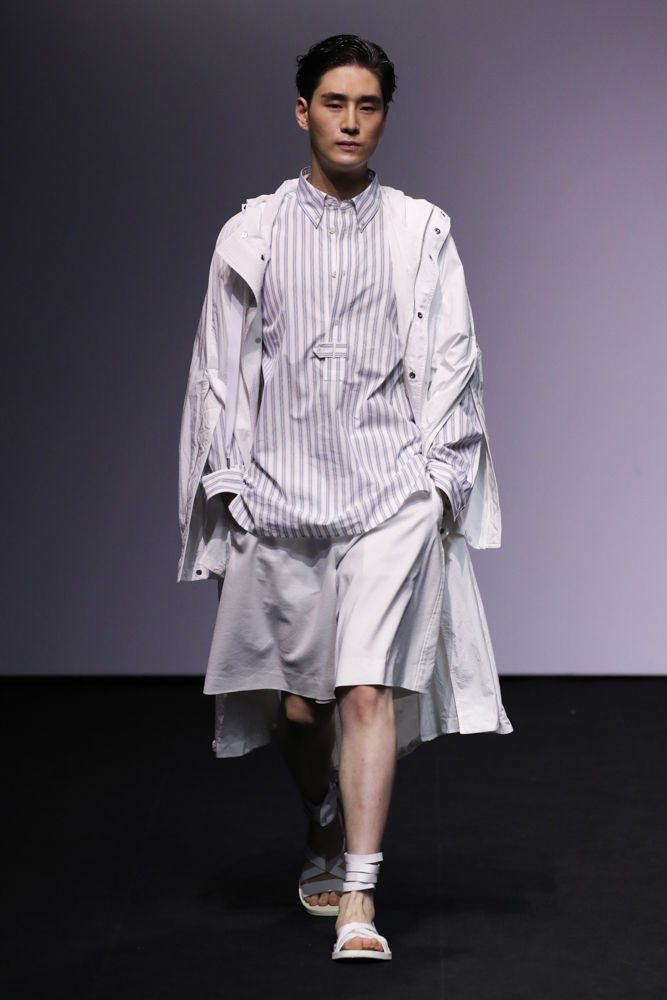 The colour black is just a conservative dressing option for most.
For Songzio Homme, creativity starts with a black canvas. Creative director Song Ji Oh then makes youthful injections on the colour's contemporary nature.
We spot sandals in its FW19 collection (in both studded black and white variations) paired with flowy, longlined windbreakers. They made for loose silhouettes that are still comfortable to wear.
Looking forward, the designer has announced plans to go international this year, beginning with a foray into the China market.
Charm's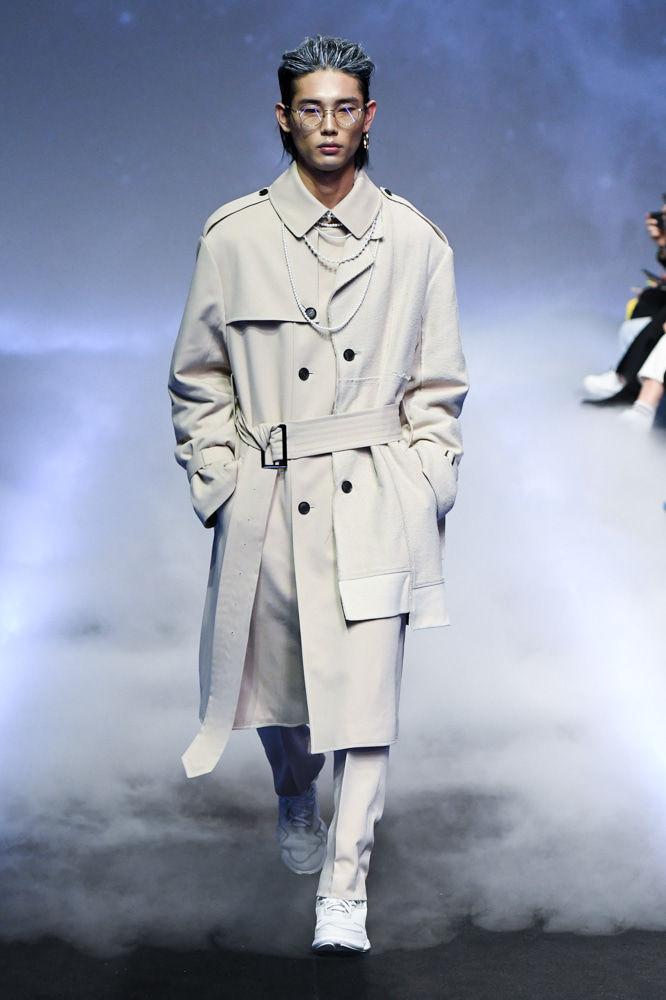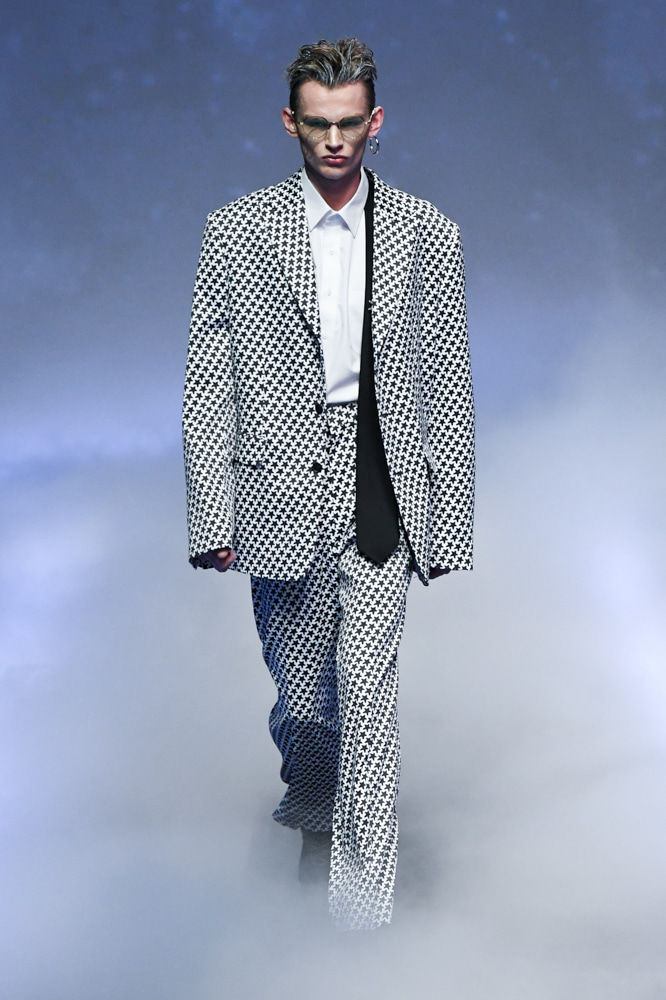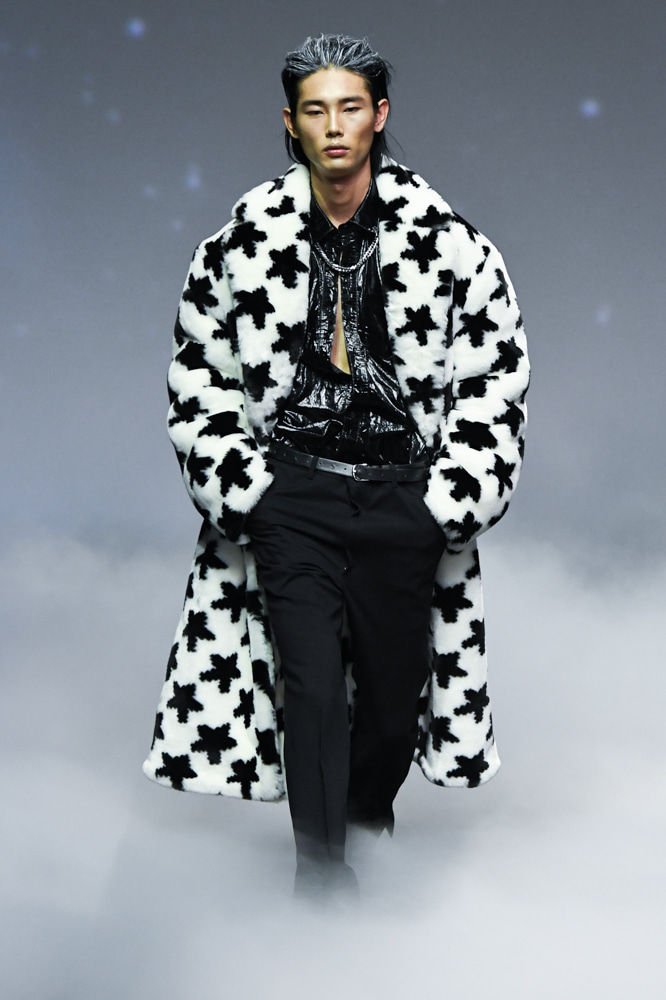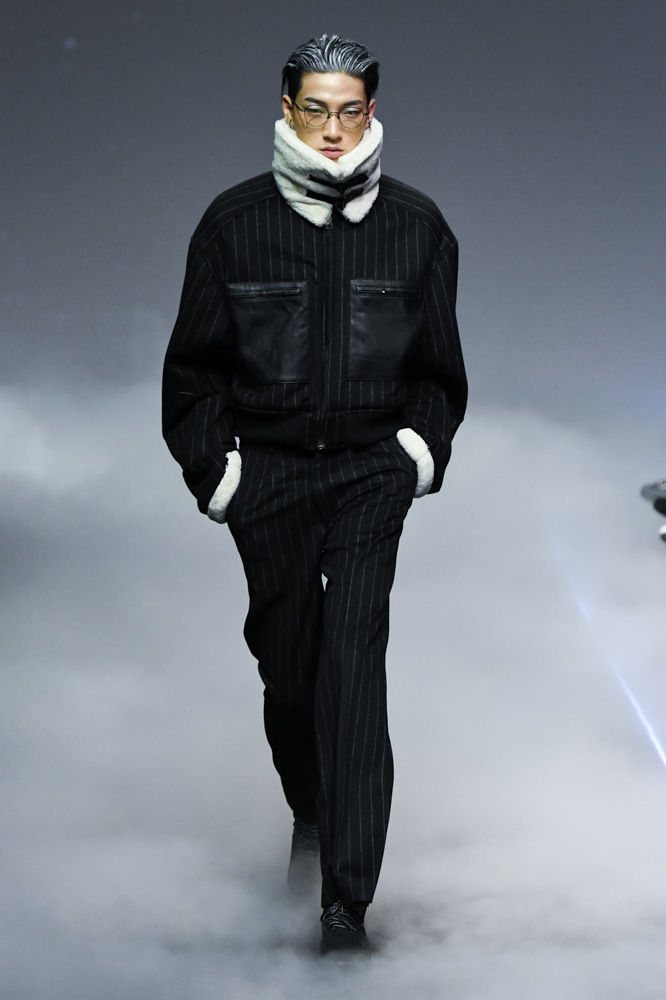 Besides being a co-ed brand, Charm's pieces make the perfect couple's outfit, hence its namesake.
Inspired by film and music in popular culture, each collection observes a special theme that presents the best in fashion trends.
The cosmos is Charm's' theme for FW19. Creative director Gang Yo Han embraces a David Bowie-esque twist this season, from slicked-back hair with white highlights to shearling jackets and star-shaped patterns.
We liked how the collection splits into several colour palettes — pearly whites, monochrome, black and a cinnamon red/brown aesthetic.
Cottweiler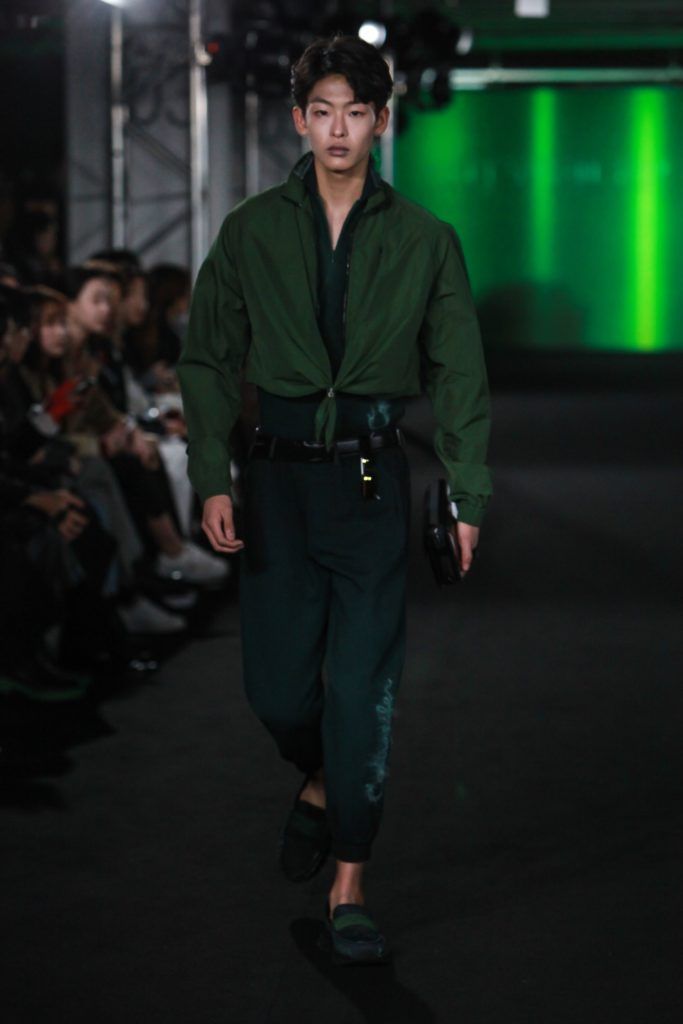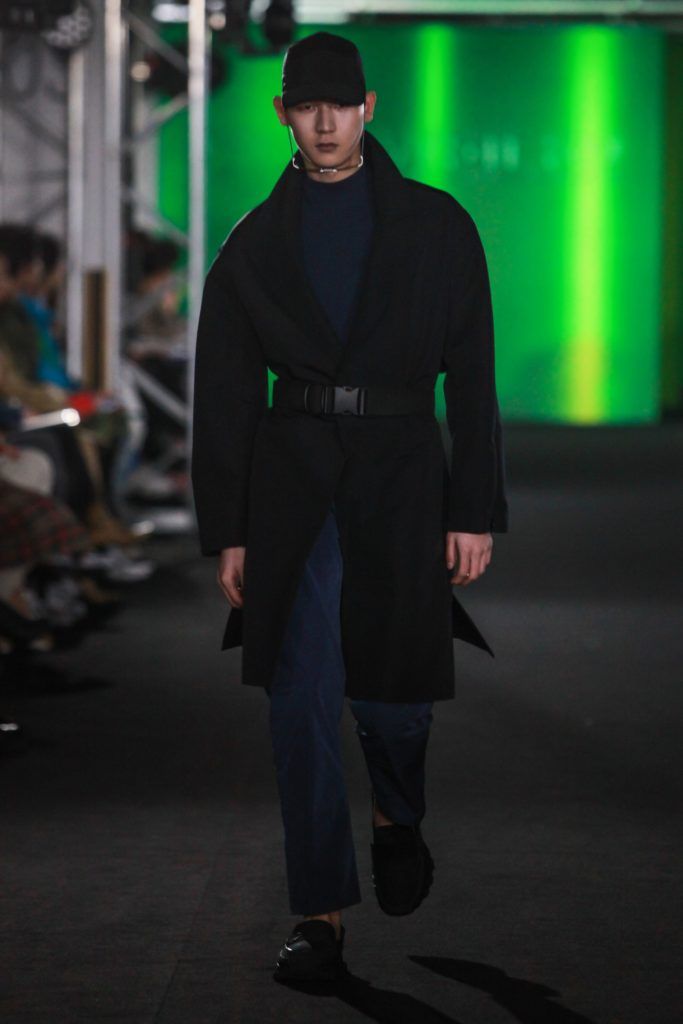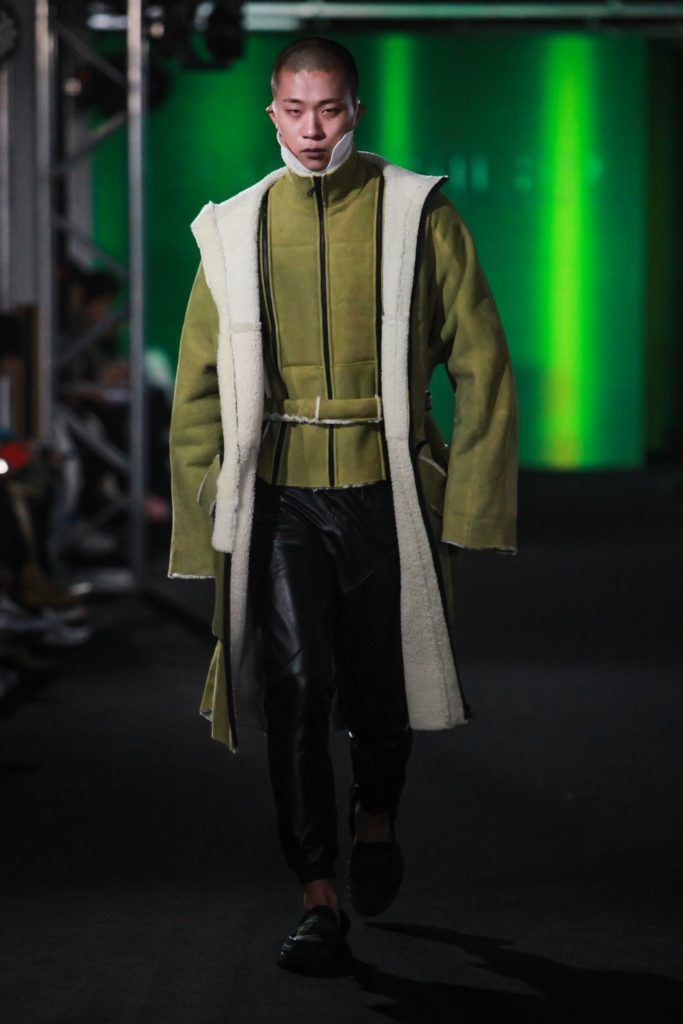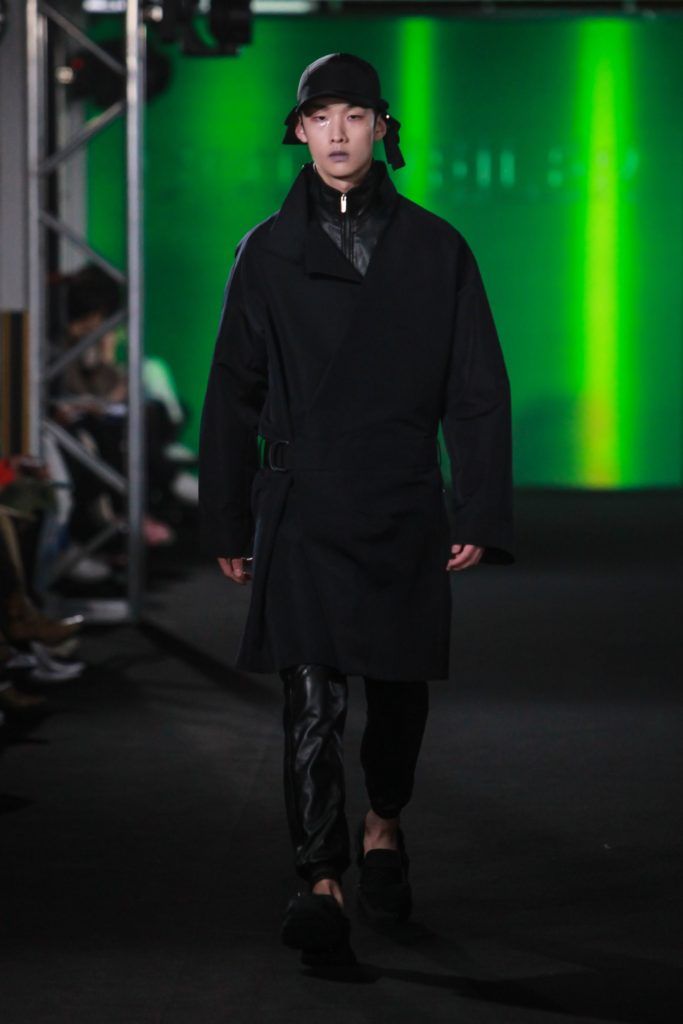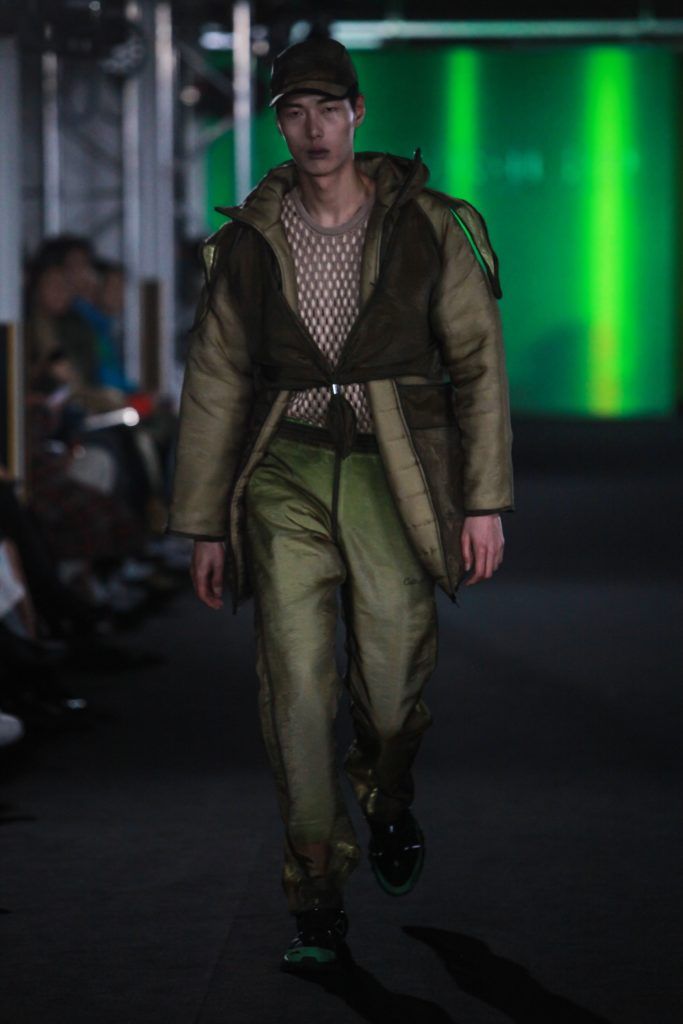 This London designer is a recipient of the critically-acclaimed International Woolmark Prize, previously won by big names like Lagerfeld and Saint Laurent.
Straight off the runways of London, Cottweiler showcased its fusion of Saville Row tailoring and athleisure at Seoul Fashion Week.
With this season's theme, "The Lost Art of Cruising", the collection's palette consists of moss, white, olive and navy – a nostalgic reference to dark, clandestine encounters.
The designer duo Ben Cottrell and Matthew Dainty have also tapped on Reebok for a fresh take on footwear. People are already calling their latest hybrid the "sneafer" (sneaker and loafer).
written by.
Elvin Ng
Elvin is a writer dabbling in the fashion, travel and culture beats. When he isn't blogging about his latest adventures, he's most definitely hunting down the latest and biggest sales in online shopping.