For Dior men's summer 2020 collection, artistic director Kim Jones has decided to commemorate the notion of the relic that sits behind every haute couture maison, with its idea of constant evolution, investigation and creation of history.
The theme of the season results in Dior men's first collaboration with luxury luggage brand Rimowa, for a unique capsule that includes a backpack, a champagne case, a hand case, a clutch and a cabin suitcase.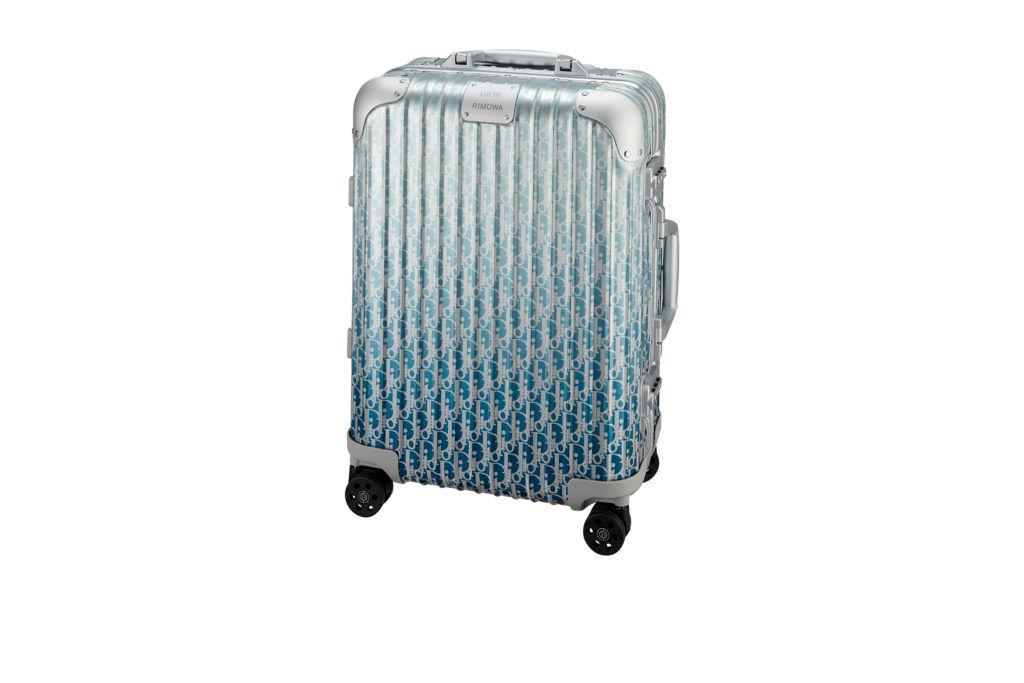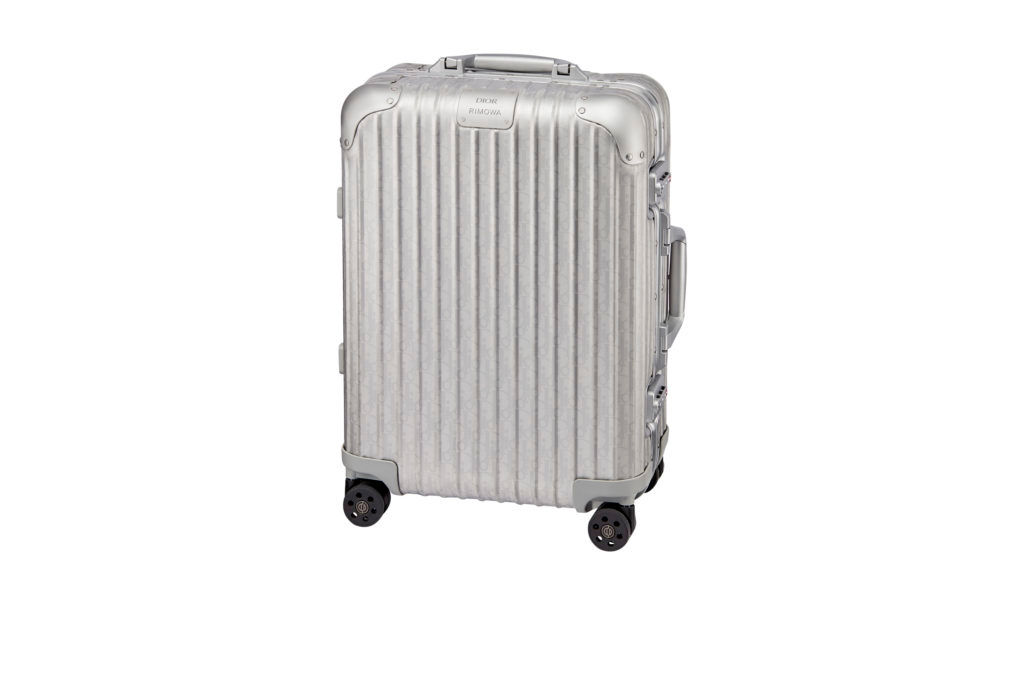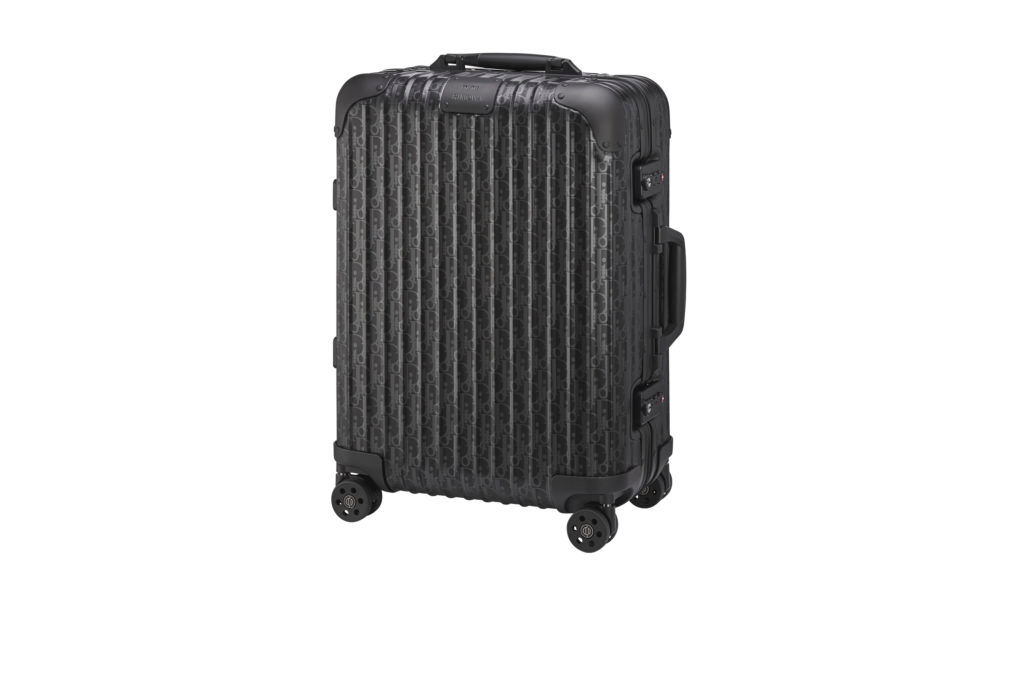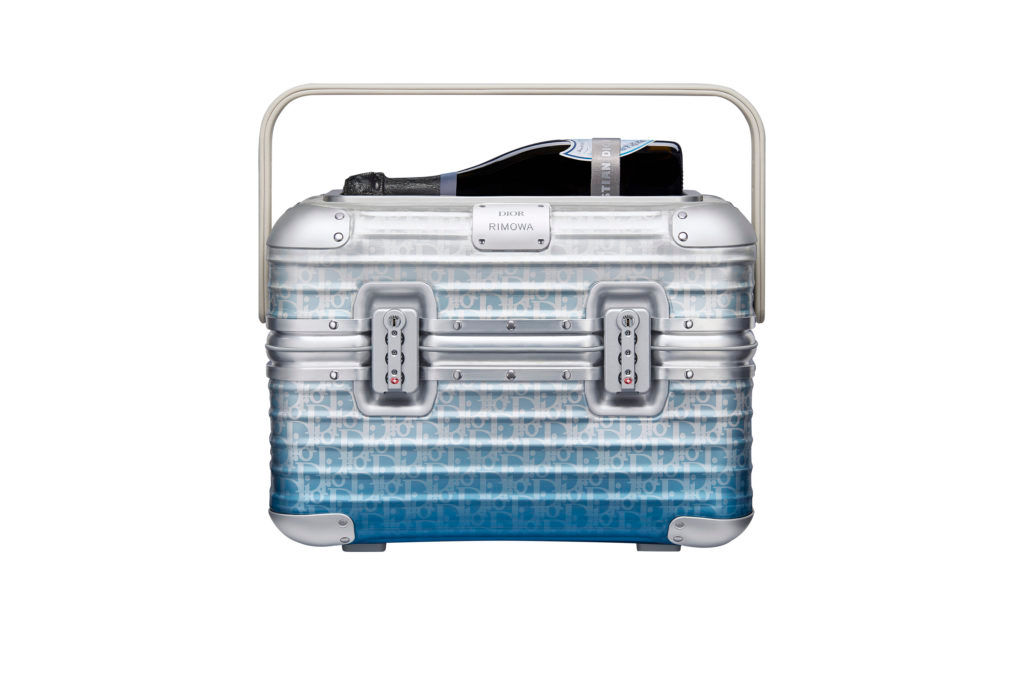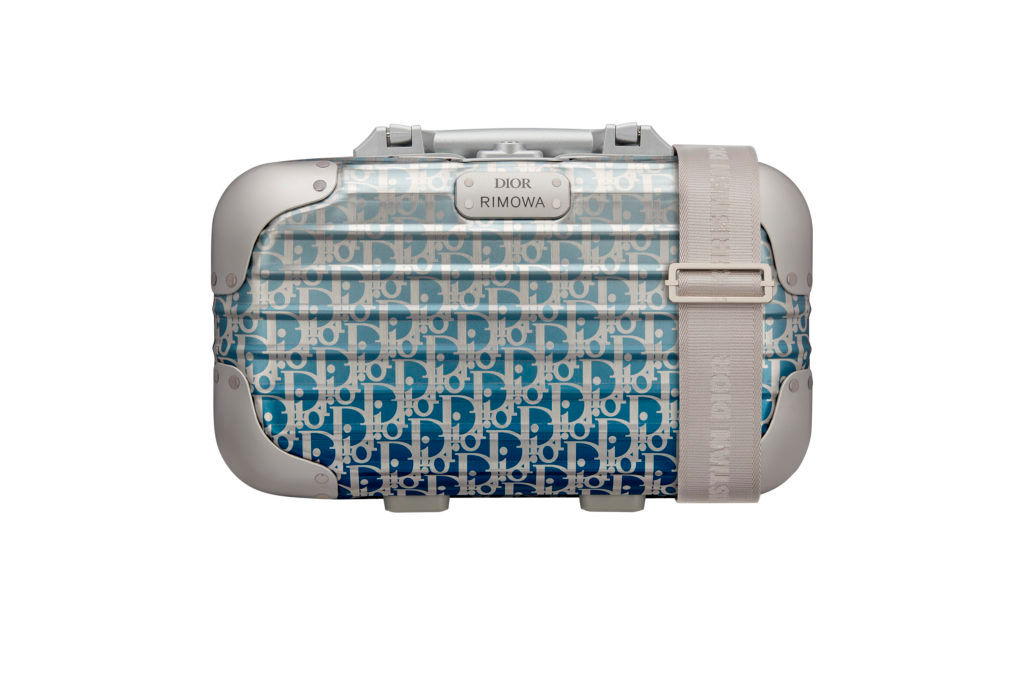 Characterised by the German house's iconic aluminium grooves, and the Dior Oblique motif, the special edition collection uses an innovative combination of anodising processes: vibrant pigments are inscribed directly into the product's aluminium skin, lending the design a high complexity of reflective, lasting colours that celebrate the spirit of the material as the building block of the collection.
One of the items in the Dior and Rimowa collection is the Personal, Rimowa's iconic amenity kit that's been reconceptualised into a small personal belongings bag. From concept to construction, each piece is carefully made-to-measure, and forged with craftsmanship and expertise, before going through a series of tests to ensure quality, durability and stability – as all Rimowa products do as a final step of the production. Available in four colourways of silver, pink, blue and black, the bag is embellished with custom Italian leather straps emblazoned with the Christian Dior logo. Inside the case, it is lined artfully, and constructed with functionally minimal dividers and a zipper pocket.