For the first time in Undercover's 29 years of history, designer Jun Takahashi will be opening up the brand to its first virtual store on 27th July 2019.
To celebrate this event, fans will be getting the opportunity to lay their hands on Undercover's Fall Winter 2019 to 2020 collection. And if that's not enough, an (online-only) collection of limited-edition t-shirts will be released as well.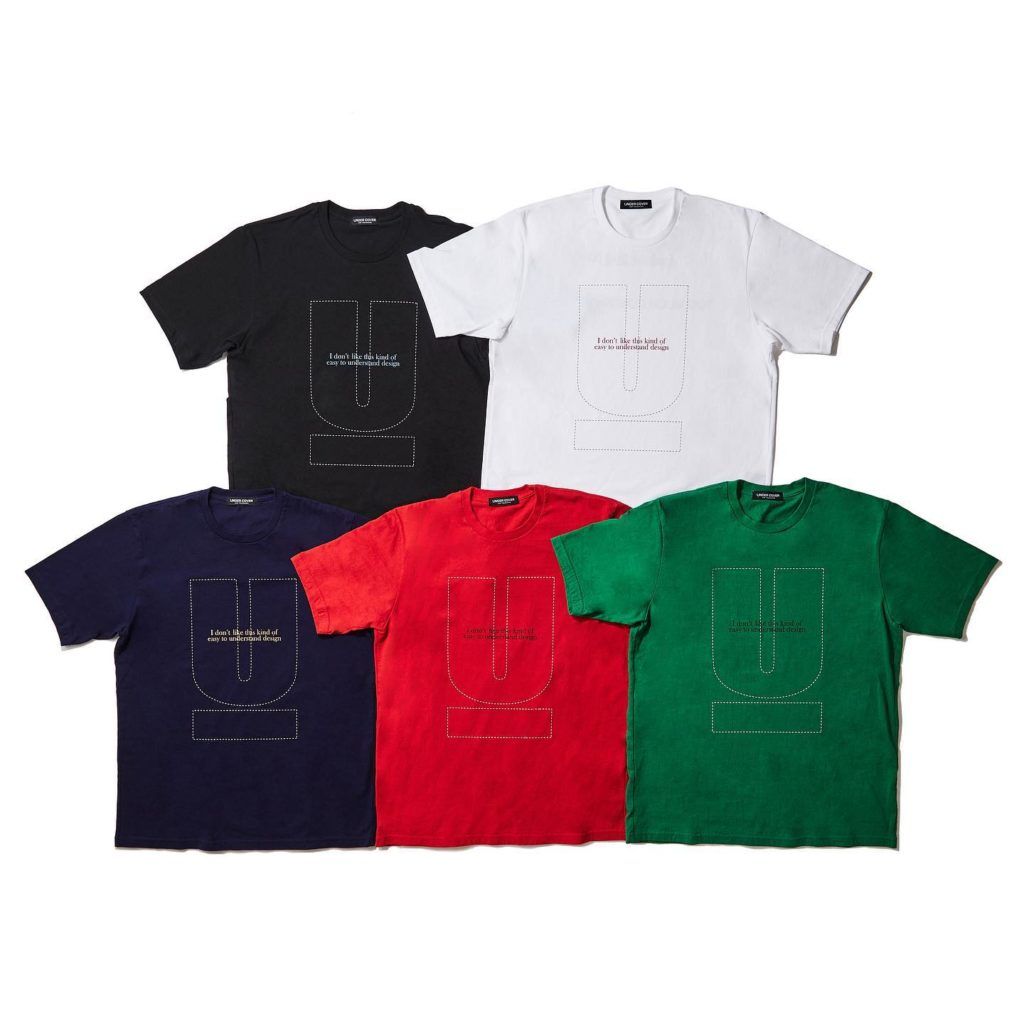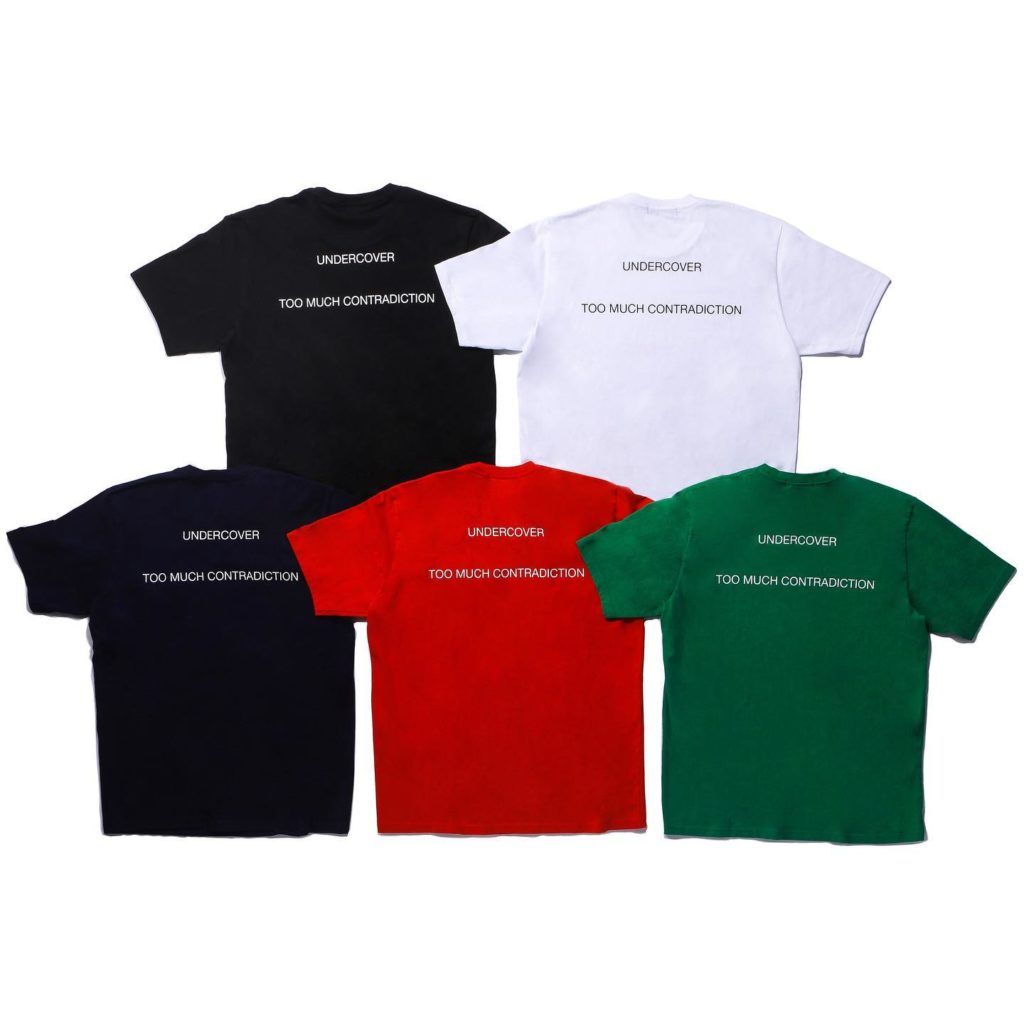 The limited-edition collection comes in five distinct colourways — black, white, navy blue, red and green.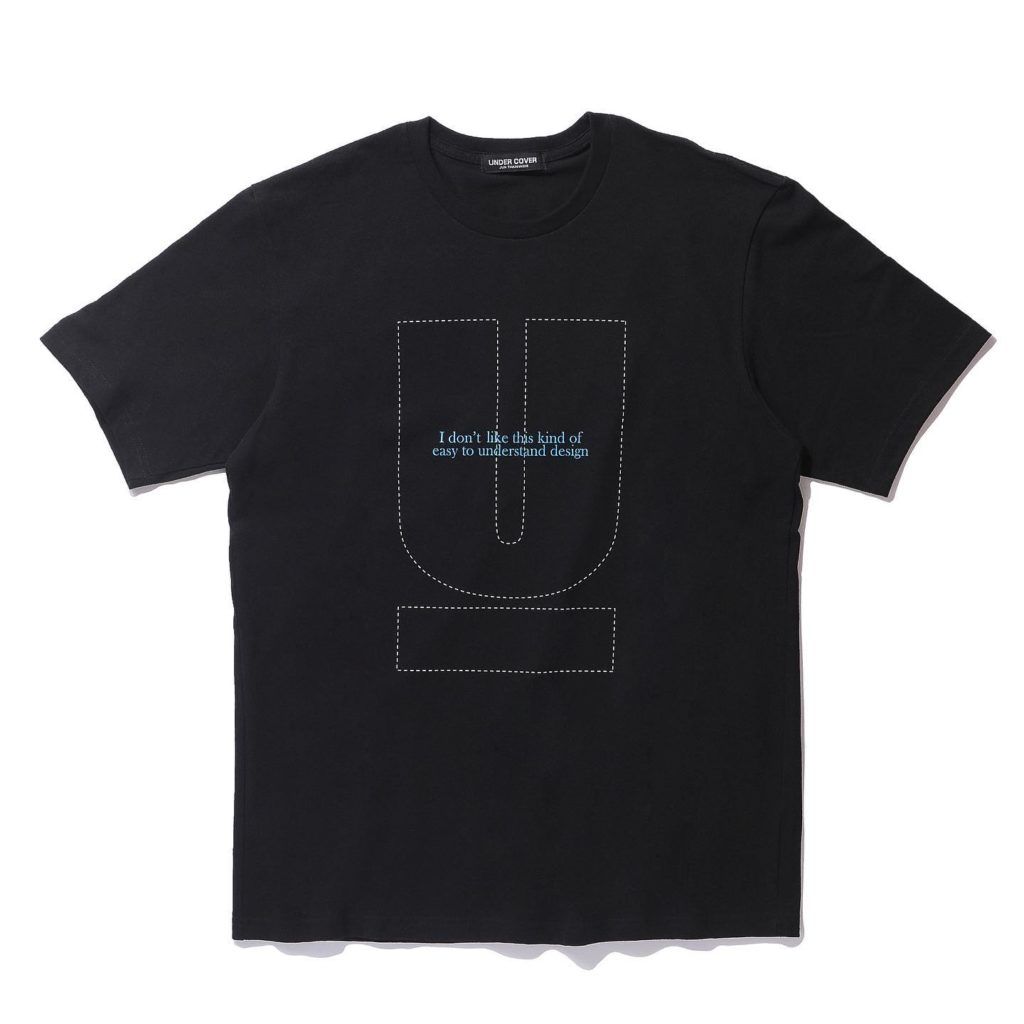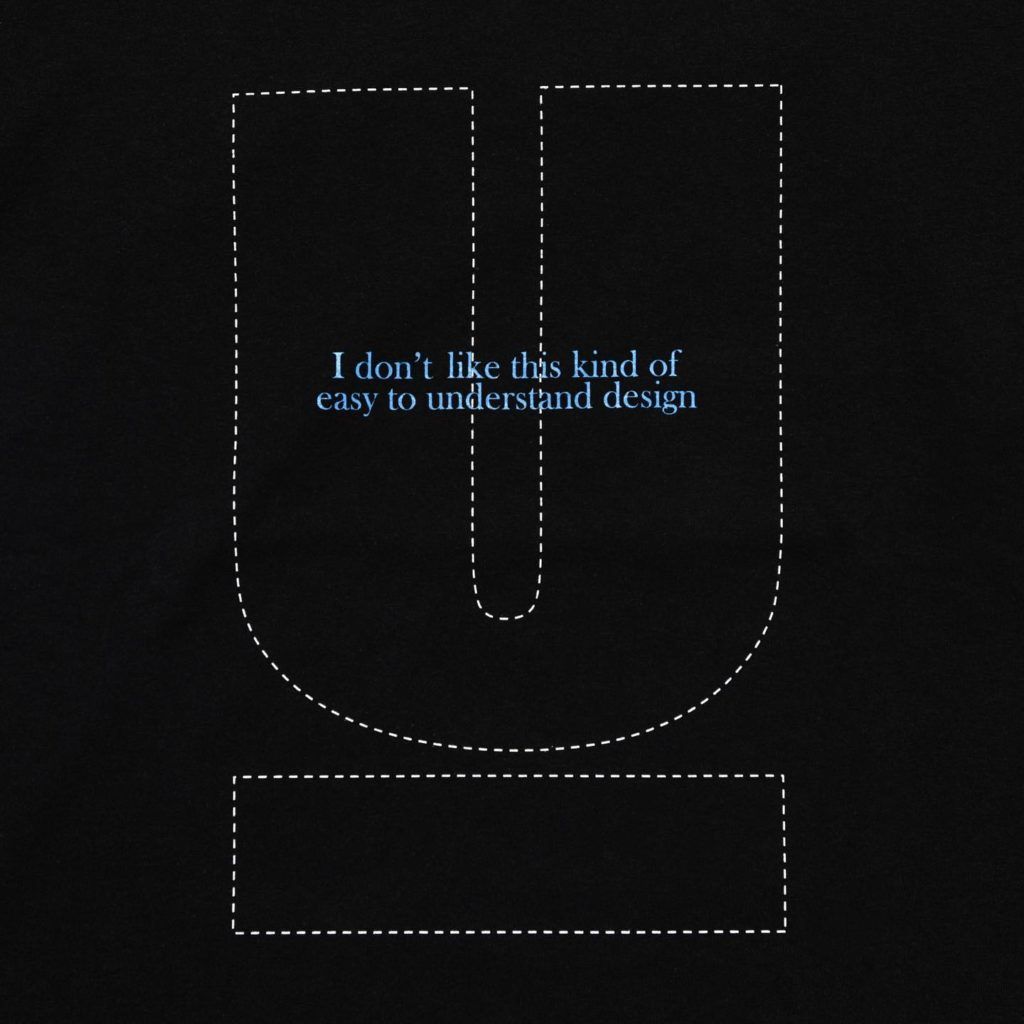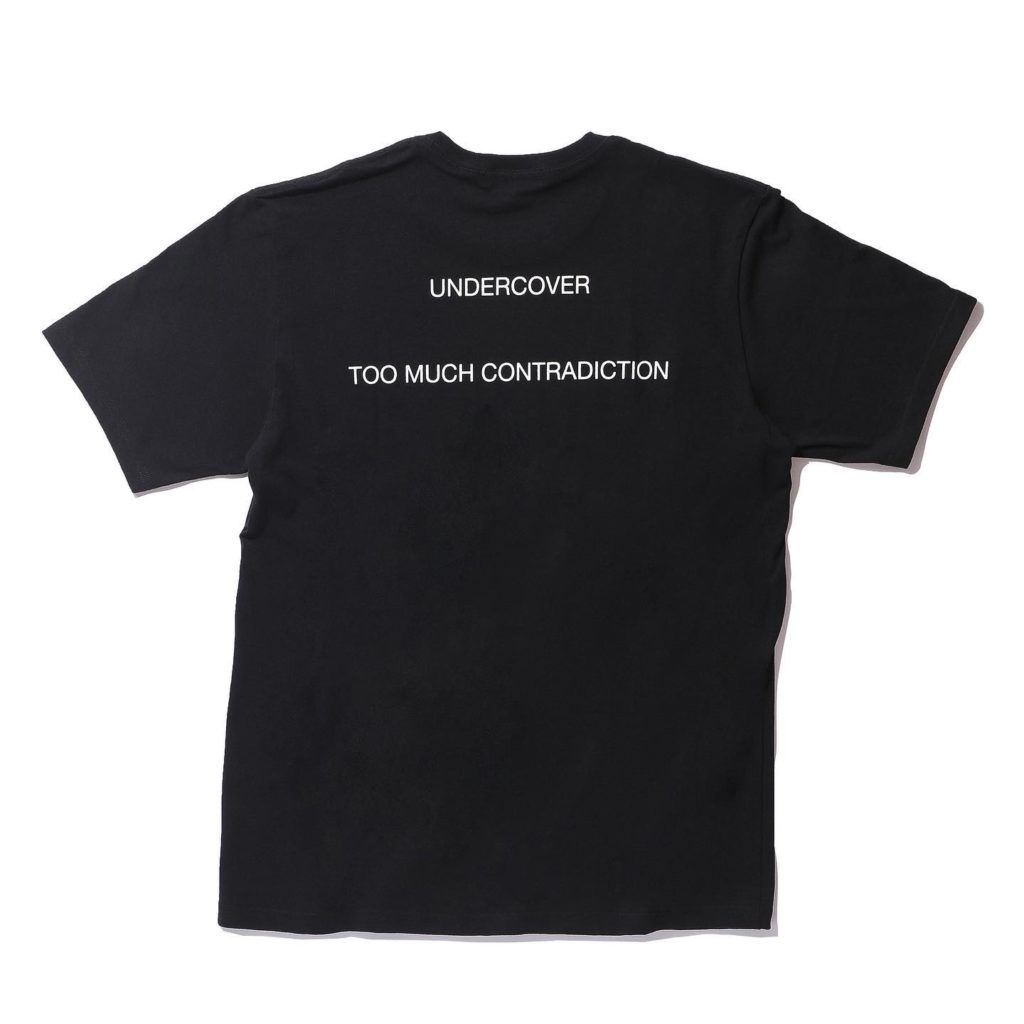 Each piece is designed with stitched details of Undercover's iconic underscored "U" logo. Both the front and back of the t-shirt are also printed with phrases "I don't like this kind of easy to understand design" and "Too much contradiction" respectively.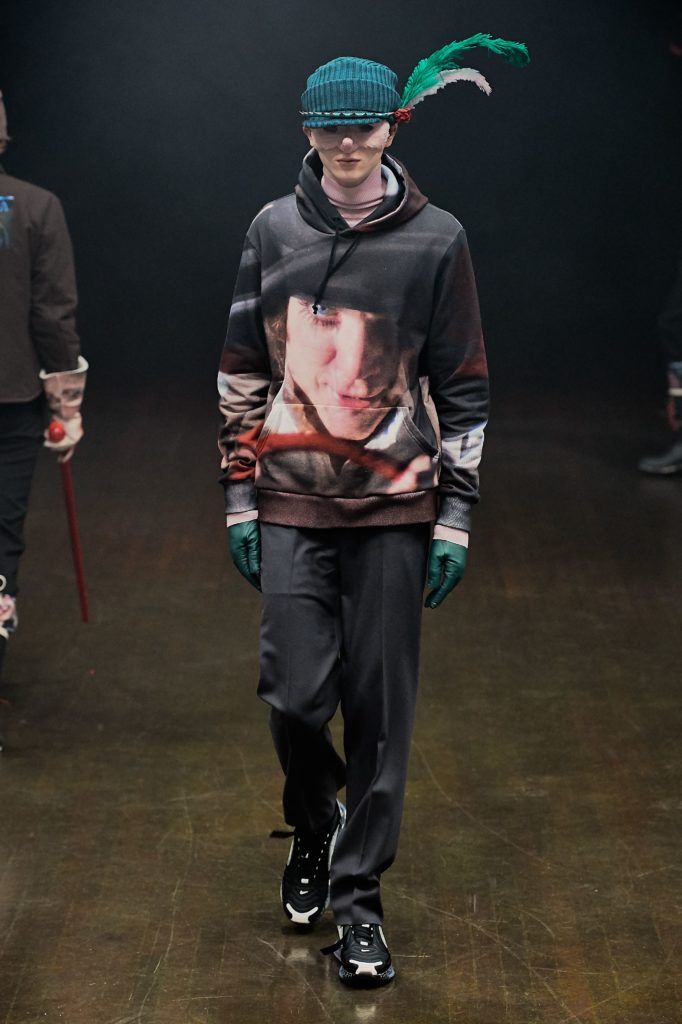 Ever since its birth in 1990 and debut on Japan's fashion week in 1994, Undercover has been producing collections that showcase a dark yet playful street-style look. Undercover also has a penchant for adding interesting phrases to its avant-garde graphic-tees. For one, "Be childish. Be irresponsible. Be everything society hates" could be seen in its Acid-Soup collection earlier this month. One of its collection in Japan even featured an oxymoron — "Weekend Mondays". Takahashi once mentioned in an interview, "I will continue to convey my world view in a way that can only be expressed by us". It's a sentiment that echoes his inclination to experiment with his creatives and develop the brand's identity, giving his style a sense of uniqueness.
"We Make Noise, Not Clothes" – the motto of Takahashi and his brainchild. With this new move for the fashion label, Undercover has shown that it can perhaps do both after all.
Undercover's Fall Winter 19/20 collection and limited-edition t-shirts will be available on 27th July here.
Image credits: Undercover
written by.
Lester Tan
Lester is into films, food and basically anything culture related under the sun.