After Dark: Evening Scents for Every Man
Start Slideshow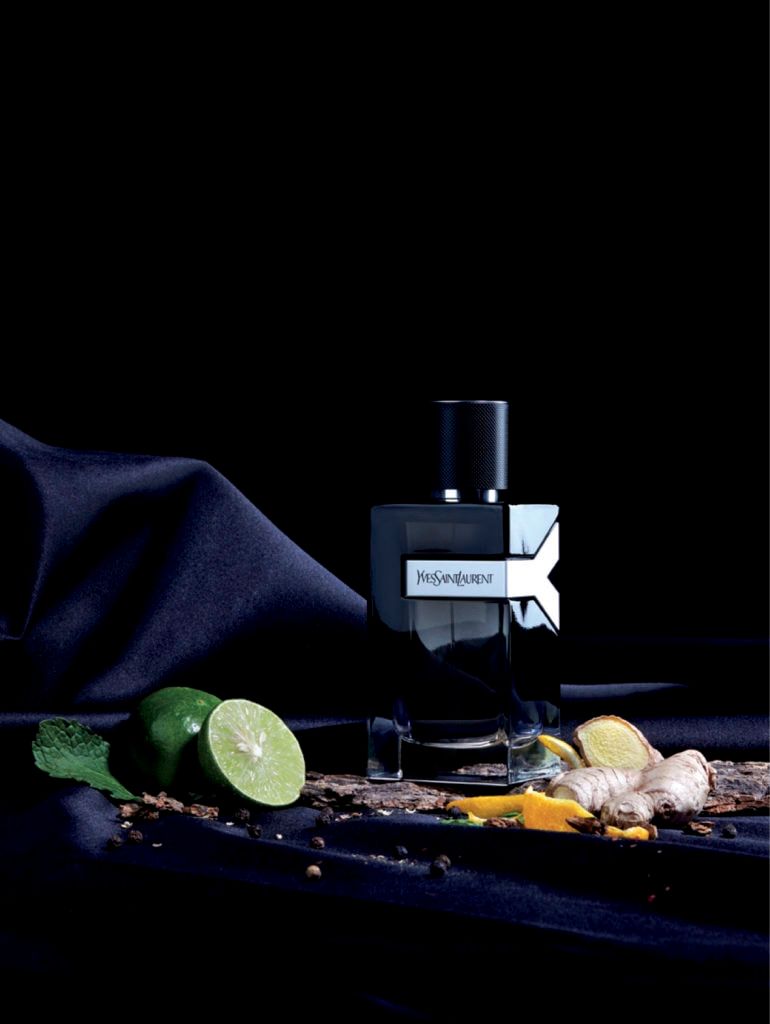 After Dark: Evening Scents for Every Man
As with a wardrobe of clothes, a man needs different fragrances to stand out in different social settings. Even if you have a favourite scent that's become your signature, you cannot deny that some fragrances are better suited for having dinner with old friends than cosying up to the missus, impressing the new bosses or simply hanging out with co-workers. We sampled a slew of nocturnal options to determine which is best for what. 
Words + Styling Syed Zulfadhli Art Direction Jasmine Huang Photography Simon Sim
Y Eau de Parfum, Yves Saint Laurent
The Yves Saint Laurent family of fragrances has always been known for its intensity. So we expected the EDP version of Y to deliver a punch of earthy notes. Instead, we find it rather soothing and mellow. It's actually more boy-next-door than flashy rock star. Sweet notes of apple and vanilla take centre stage, lending Y EDP a youthful exuberance, while touches of bergamot, ginger and vetiver give the scent a more mature flair.
Perfect for: Casual week-night dinners with long-time friends
Key notes: Bergamot, apple, ginger
Available at Yves Saint Laurent Beauté. Photo: Simon Sim
Bleu de Chanel EDP, Chanel
What can be the reason for a perfumer to tweak a scent that everyone loves? In the case of Bleu de Chanel, Jacques Polge wanted to create an EDP version while maintaining the EDT's signature blend of zest and spices. For the new iteration, he amped up the incense note to make the scent smokier and more mature, as though growing up with its first audience. Adding amber to the mix gives the new scent just the right amount of sweetness for balance.
Perfect for: Business cocktails, or a casual first date
Key notes: Lemon, incense, amber
Available at Chanel. Photo: Chanel Beauty
Oud Wood Eau de Parfum, Tom Ford
Due to its intensity, even a tiny spritz of pure oud can be too much in our hot and humid climate. But Richard Herpin has managed to refine the component in Oud Wood for Tom Ford's Private Blend collection. He introduced sandalwood and rosewood to soften it, and then blended the wood accord with amber and vanilla for hints of sweetness and smokiness. It's a scent that's clearly meant to be worn on romantic evenings as it makes the wearer quite irresistible.
Perfect for: A romantic dinner, with events to follow perhaps
Key notes: Oud, sandalwood, cardamom
Available at Tom Ford. Photo: Tom Ford Beauty
Sauvage EDT, Dior
Not to be confused with Eau Sauvage, its older cousin from 1966 that features sparkly citrus notes, Sauvage is a mellower accord of bergamot. Instead of musk, Francois Demachy used ambroxan to impart a mineral note, allowing it to blend seamlessly with the natural body scent. Rounding up Sauvage is a spicy blend of black, pink and sichuan peppers and a sweet floral twist from geranium. It's an edgy party scent that says you're ready for adventure.
Perfect for: Evenings with the boys that begin with a tipple or two at the bar
Key notes: Bergamot, spices, ambroxan
Available at Dior. Photo: Dior Parfums
After Dark: Evening Scents for Every Man
After Dark: Evening Scents for Every Man
written by.
Syed Zulfadhli
Syed Zulfadhli knows a thing or two... thousand about skincare and grooming.