Many men would be familiar with the Le Male perfume by Jean Paul Gaultier, having been around for 25 years already and counting. From its standout packaging, to its sexy design as well as wonderful fragrance, on top of its distinct ad campaign, there is much to celebrate with Le Male turning 25 this year!
How apt that the Le Male perfume by Jean Paul Gaultier comes encased in a silver can, as it celebrates being 25 years in production – its silver anniversary.
Its postmodern packaging recalls the silver-dipped jewellery which Jean Paul Gaultier first created in his 'High-Tech' ready-to-wear collection for fall/winter 1980/81.
And like the bottle, the tin makes it clear that this isn't just one more EDT "for men." Moving on to the iconic design of the bottle, its body is blue, some say green and others duck blue or even Prussian blue, and the bottle neck is metallic, with a gun metal finish. On the spray, a ring suggesting the ear ring of its creator.
Then there's the sailor stripes, inextricably linked to Jean Paul Gaultier's aesthetic and legacy – serving as a signature throughout the designer's collections.
The sailor motif was influenced in part by Rainer Werner Fassbinder's 1982 film, Querelle. Plus, the striped jersey also references the designer's very own childhood. "I have always loved the graphic and architectural aspects of stripes. My mother dressed me in sailor-stripped sweaters. They go with everything, never go out of style and probably never will," said Jean Paul Gaultier.
When it comes to the scent, Le Male has maintained its familiar scent, resembling the comforting smell of shaving soap, featuring notes of vanilla, lavender and mint.
Meanwhile, we look at how its ad campaign has evolved over the years, through previous images compared with the current ones: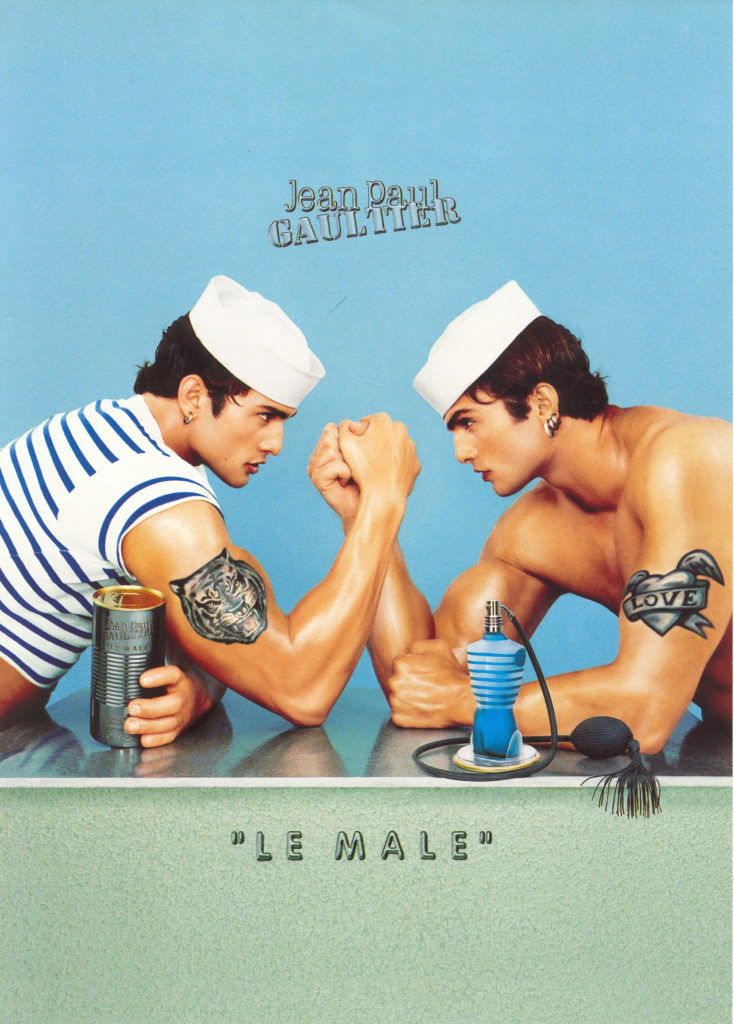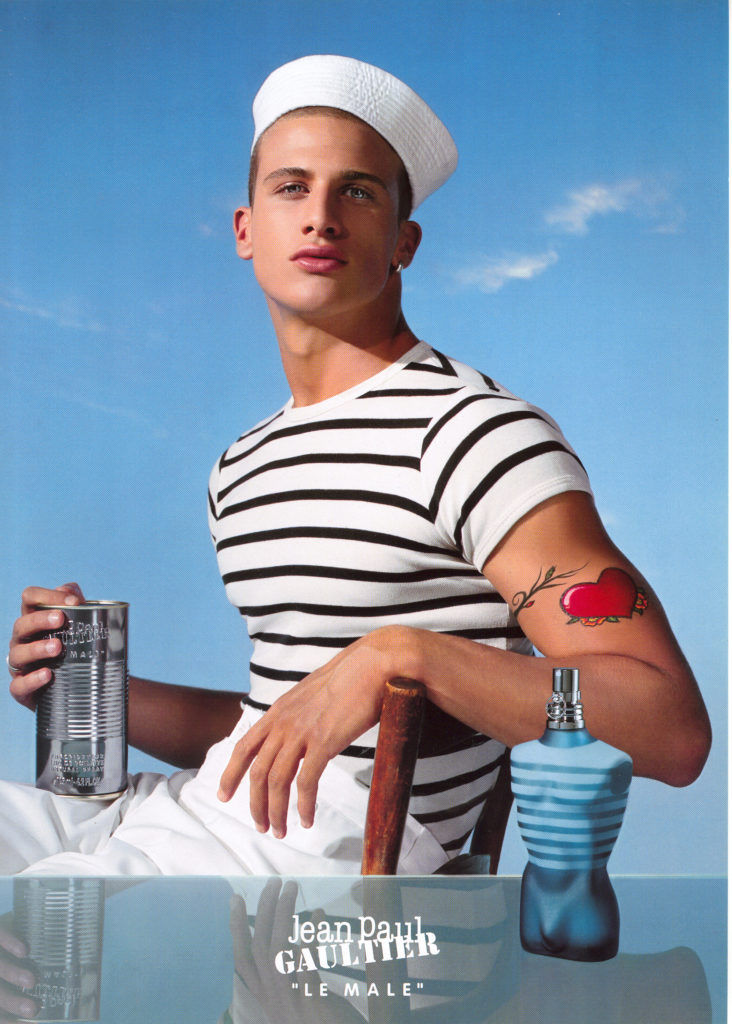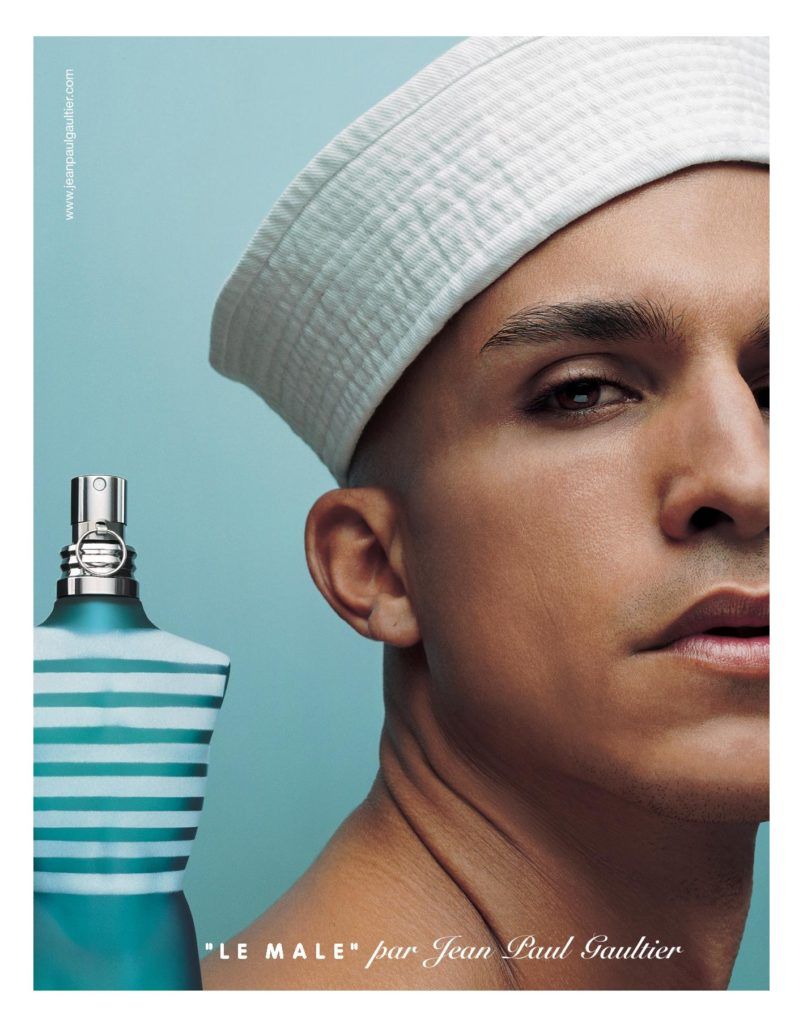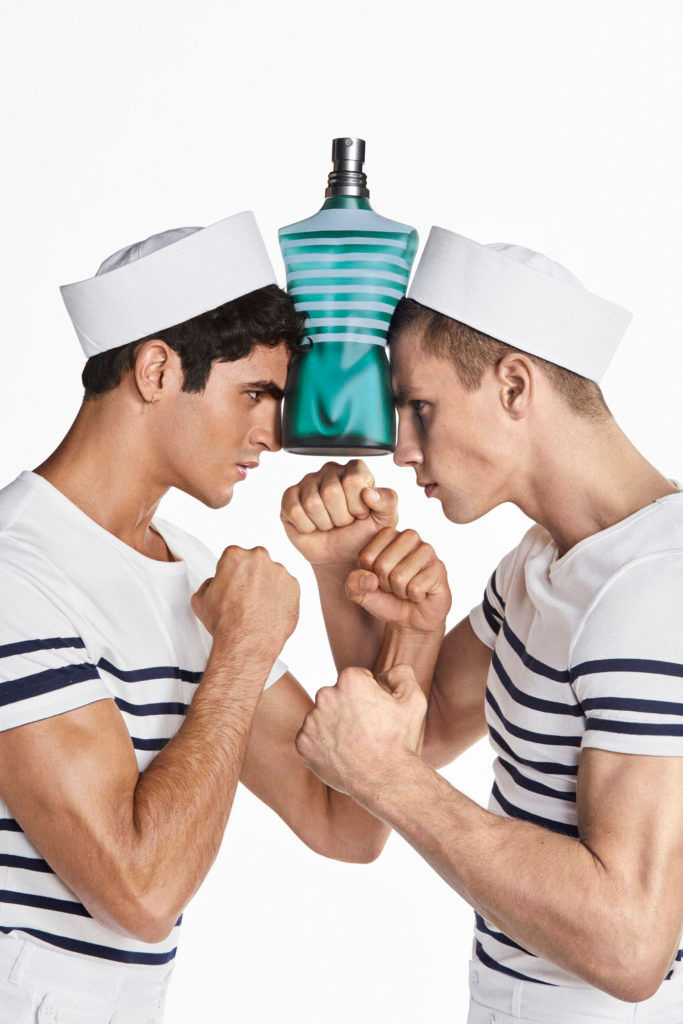 written by.
Aaron Pereira
Digital Editor
This fine chocolate man, (that is a connoisseur of fine chocolates) prefers real-life conversations and living off-screen, but is slowly and surely embracing the digital, search engine optimised life.