A trip to Tuscany might not be on the cards in the days ahead, but with the seemingly magical transportive powers of the Acqua di Parma's new Cipresso di Toscana, you could easily get a step closer. The luxury Italian label reimagines the quintessential element of the Tuscan landscape – the cypress tree -with its latest olfactory offering.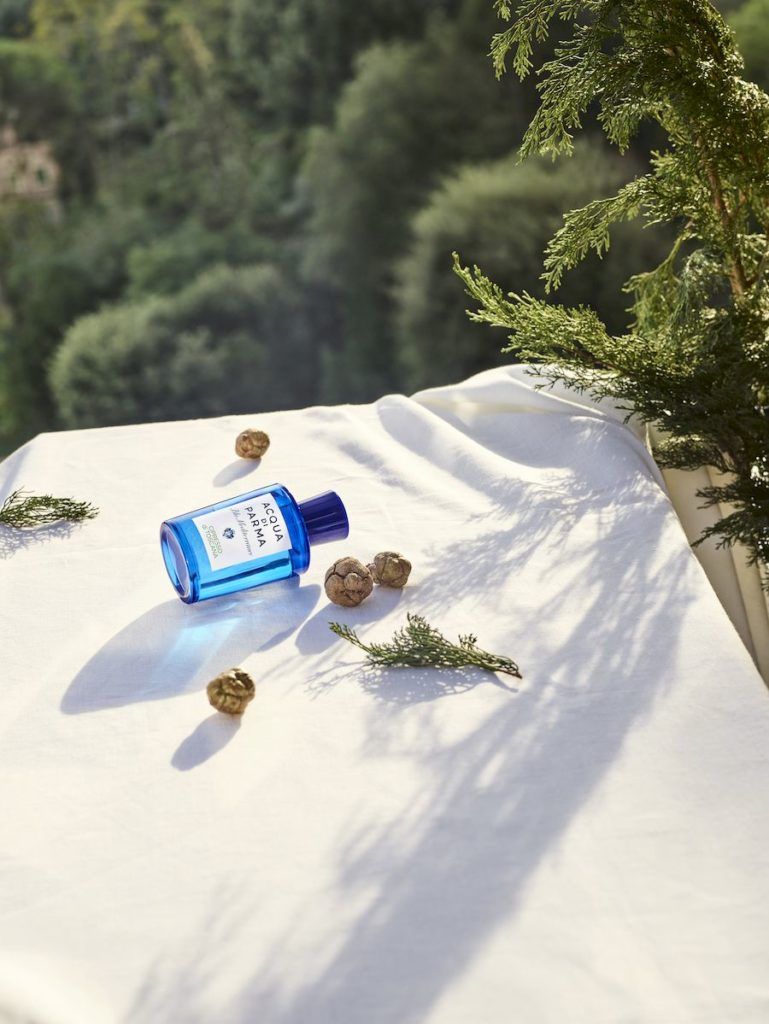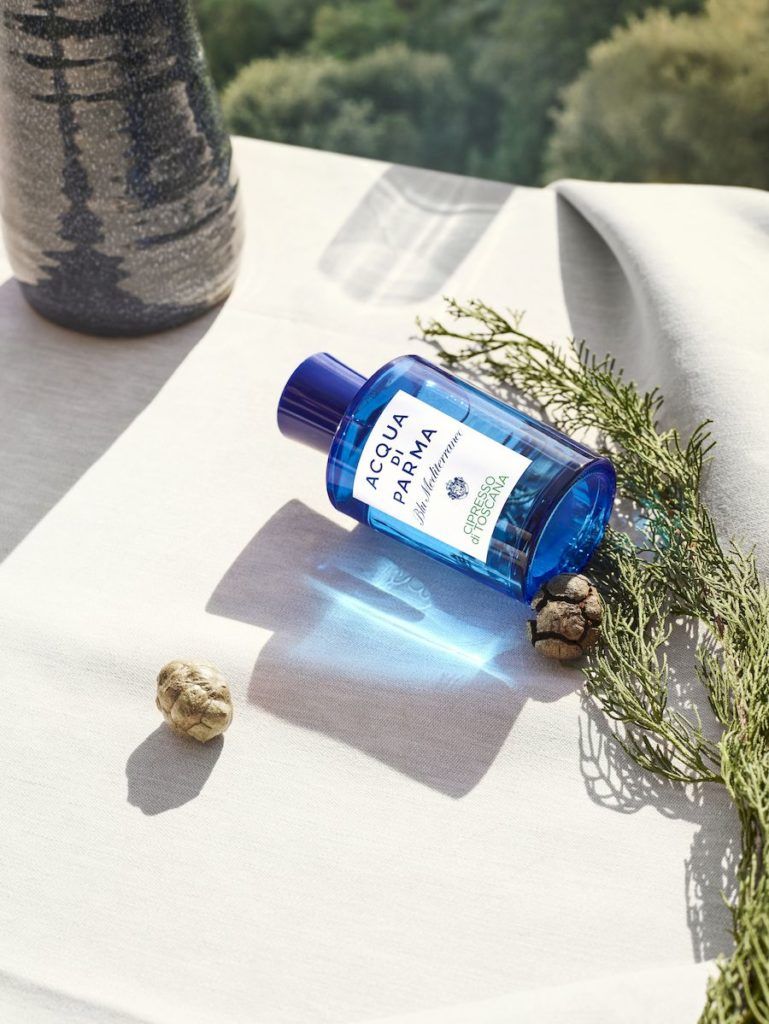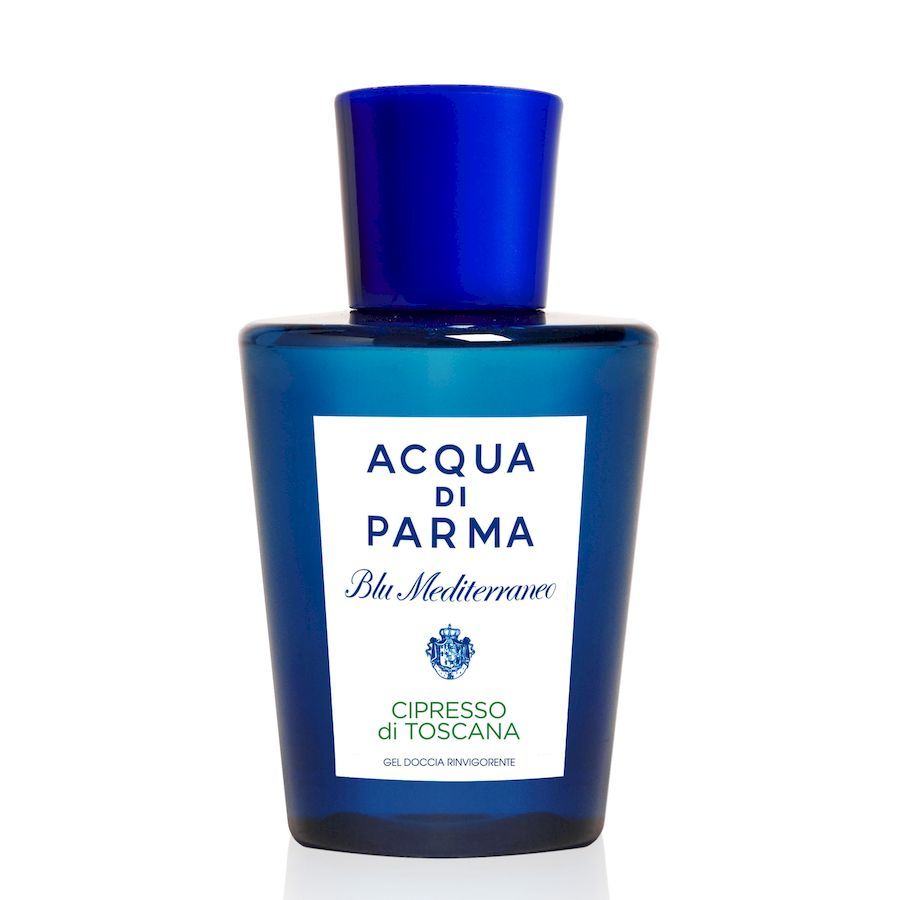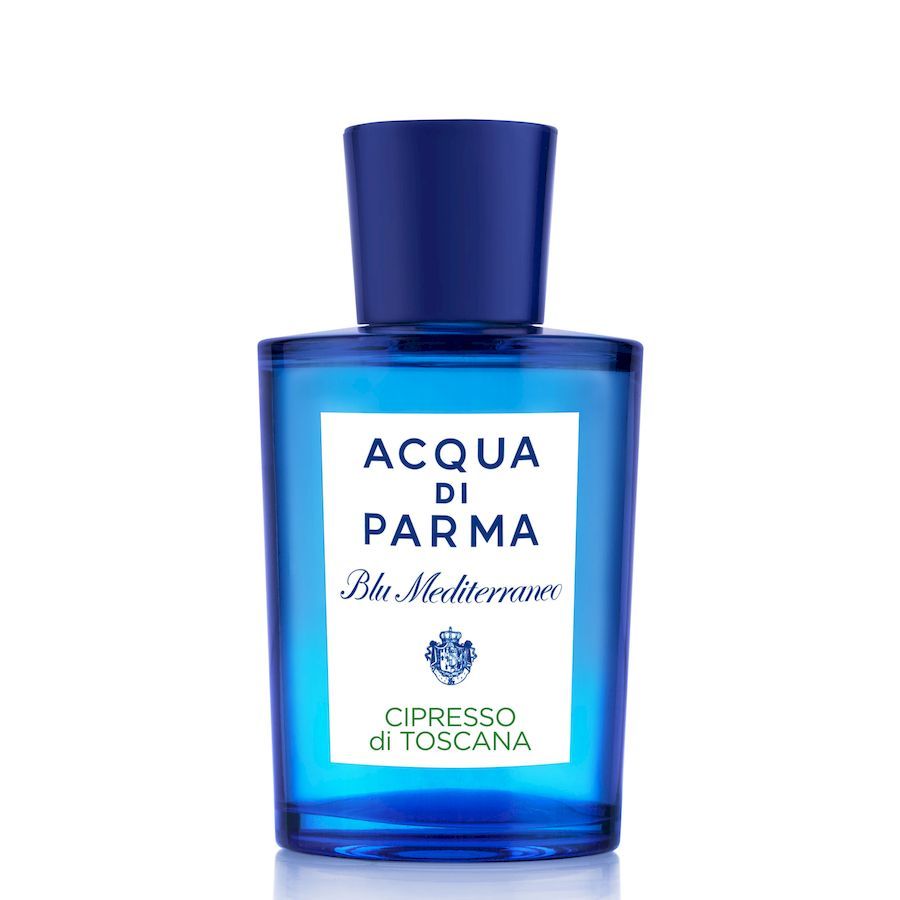 The latest addition to Acqua di Parma's vast repertoire, the Cipresso di Toscana is part of the Italian luxury perfume brand's Blu Mediterraneo collection — a selection of fragrances that are inspired by and evoke the energy, colours, and moods of the Italian Mediterranean.
"Every one of Acqua di Parma's products is crafted in individually selected Italian workshops. Every single item is created with patience, time, dedication, and reverence to the spirit of the oldest masters of craftsmanship, using only the most valuable materials. Rare essential oils, the purest waxes, woods, and precious metals, beautifully tactile and visually appealing leather, and quality fabrics," said Paola Paganini, Acqua di Parma's product development and innovation director.
Picture tall, slender cypress trees lining the Tuscan streets, parks, gardens, houses, churches, forests and pretty villages scattered among the sun-kissed hilltops, Acqua di Parma did well to pick this particular emblem to conjure up images of this warm land. But it's not just its familiar presence that makes the cypress an appropriate choice. It's the fragrance it carries within — an aromatic, balsamic, energy-giving scent — that makes it a well-suited olfactory base for a Tuscan adventure.
Notes
Essentially, the Cipresso di Toscana is a reinterpretation of a classic fougère with a modern Italian twist. The fragrance opens with refreshing star anise and elemi, and is further illuminated by a sparkling blend of sweet oranges and petit grain. It's as if a fresh, lively breeze has just wafted over from the coast.
Subtle notes of sage and lavender form the aromatic heart of this perfume, while woody balsamic base notes of cypress and pine evoke the silence of nature and an overall sense of wellbeing.
Design
The bottle containing this stimulating fragrance continues telling the Tuscan story, as well. The bright blue shade of the iconic Acqua di Parma Art Deco bottle calls to mind the shimmering clarity of the Mediterranean Sea. The name of the fragrance is printed in green, the colour of the thick foliage that characterises this symbolic tree.