With the end of Ramadan fast approaching, it's time to start preparing for the joyous celebration of Hari Raya this 2023.
For Muslims all around the world, Hari Raya is a time of forgiveness, reflection, and togetherness with family and friends. It's not just that, though. Raya is also an opportunity to dress up in swaggy new clothes while celebrating the occasion with house visits.
The tradition of wearing new clothes on Hari Raya is an important part of the celebration, as it symbolises renewal and new beginnings.
And the Augustman team had scoured recent fashion shows and collections to bring to you designers and clothes prepared especially for this season. So browse on a get ready to shine on Hari Raya!
LEVI'S
Levi's, the iconic American clothing brand, celebrates Hari Raya with a special selection that captures the essence of togetherness, tradition and style. The collection features a variety of looks that include essential button-ups for men with classic silhouettes and a breezy feel.
The centrepiece of the collection is the iconic 501® Original, now joined by new vintage fits like the 501® '54, which features a classic slim leg and a straight fit through the seat and thigh. Other bottoms include the XX Chino in Standard Taper and EZ Taper. Effortlessly stylish is the key here, and you'll be just that this Raya with Levi's.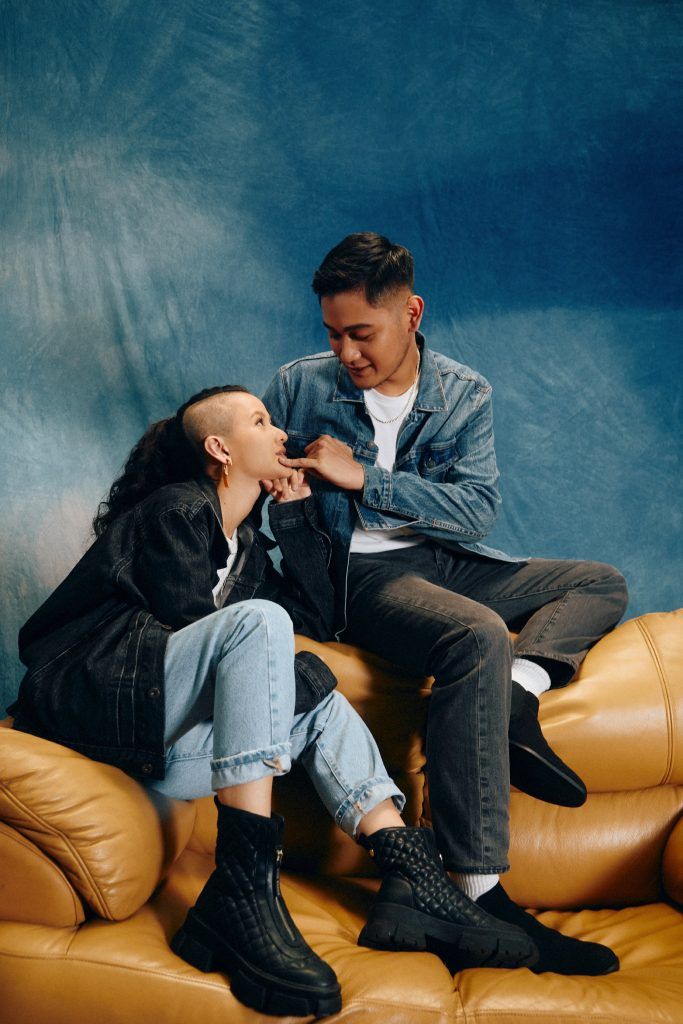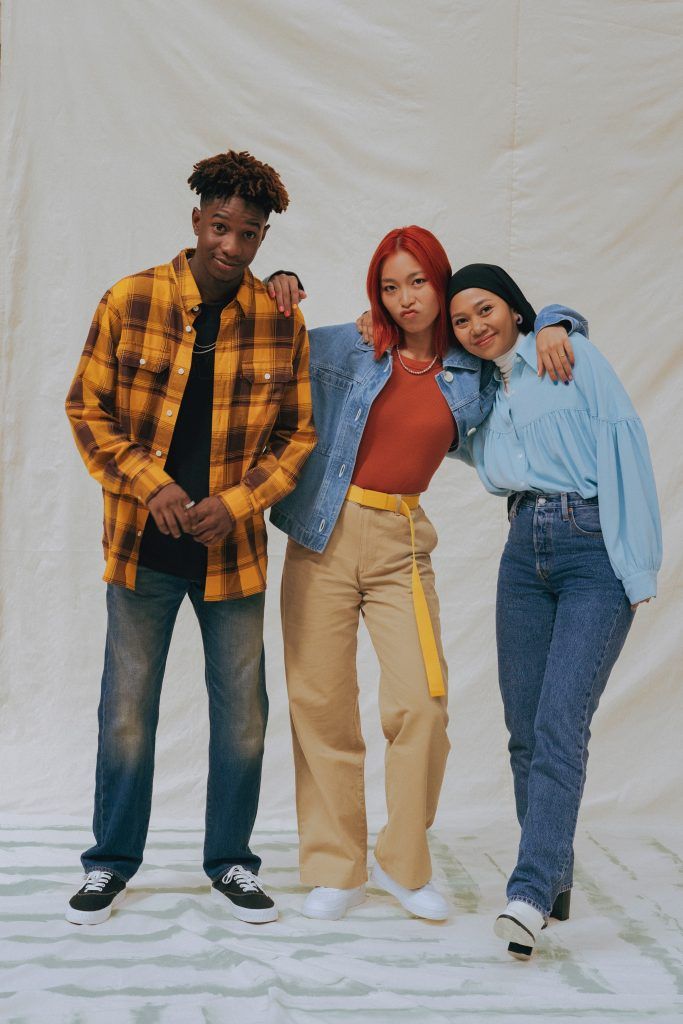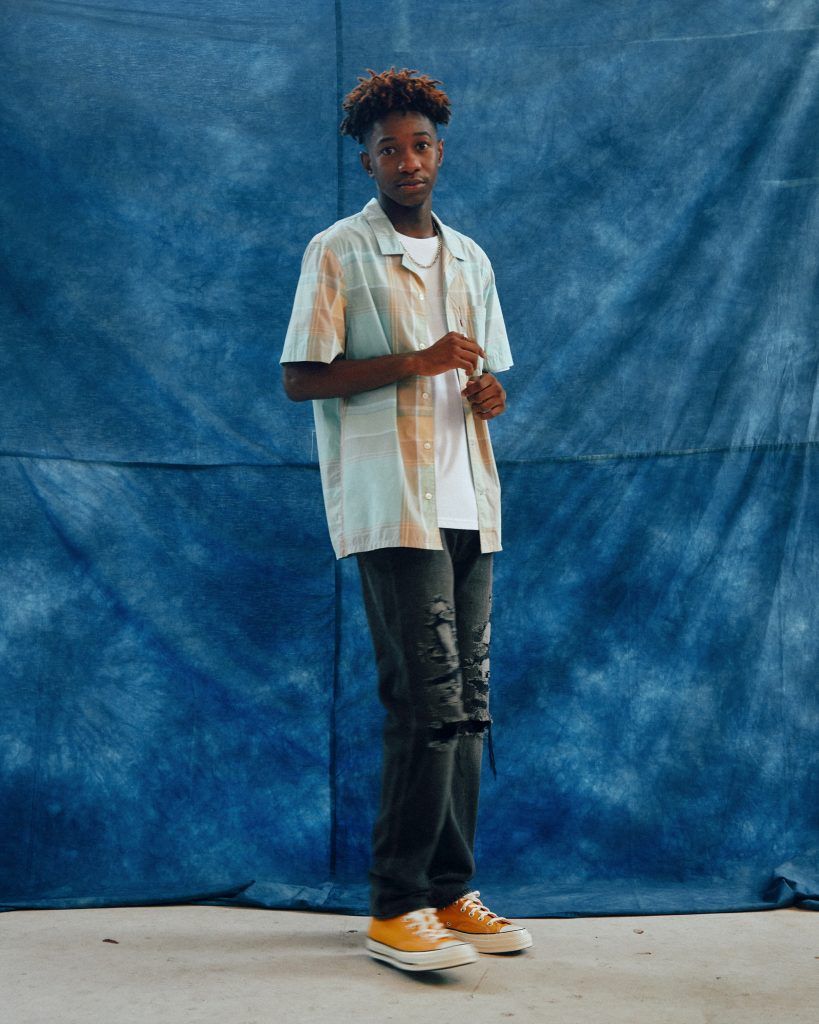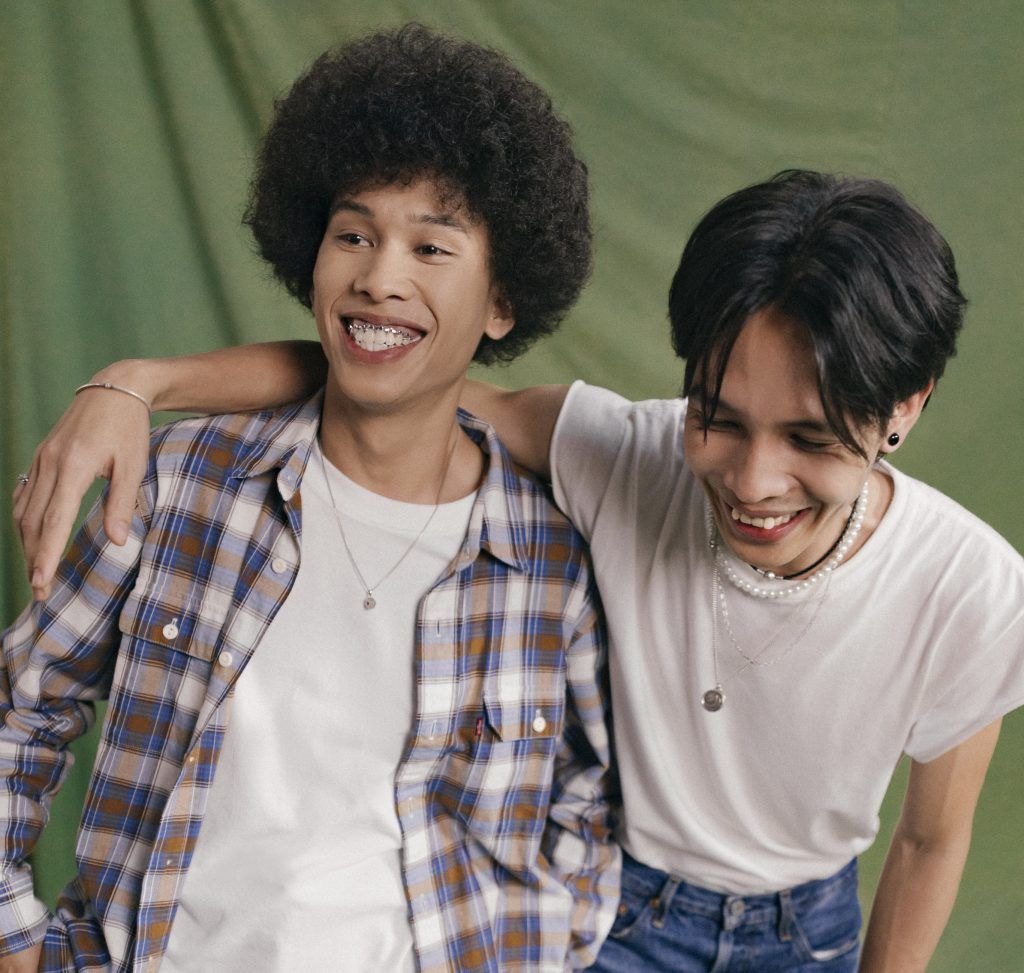 H&M
H&M's men's spring 2023 collection for Raya will elevate your OOTD posts with essential pieces that are easily matchable, thanks to their neutral shades. These timeless pieces can be layered to create a fresh look for every occasion, providing versatility and practicality for the modern man.
Earth-toned shirts and drawstring pants build the base for the man looking to tread effortlessly between smart and casual. Meanwhile, the similarly earthy suits and beige pants give you more options for formal occasions. Express yourself with ease thanks to these versatile offerings.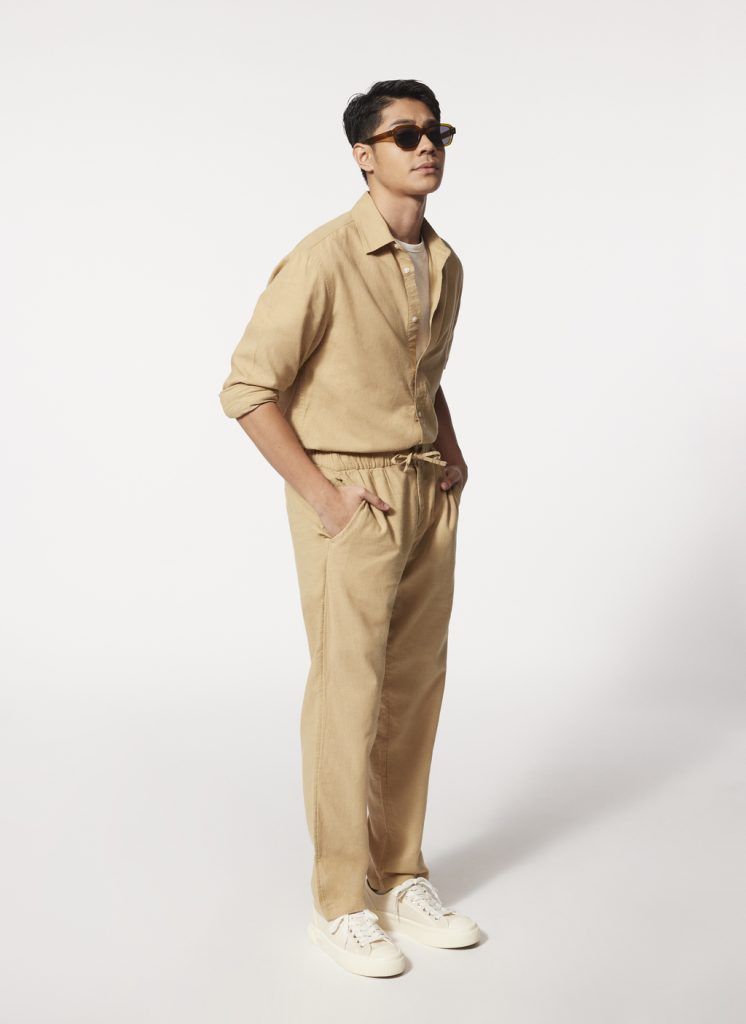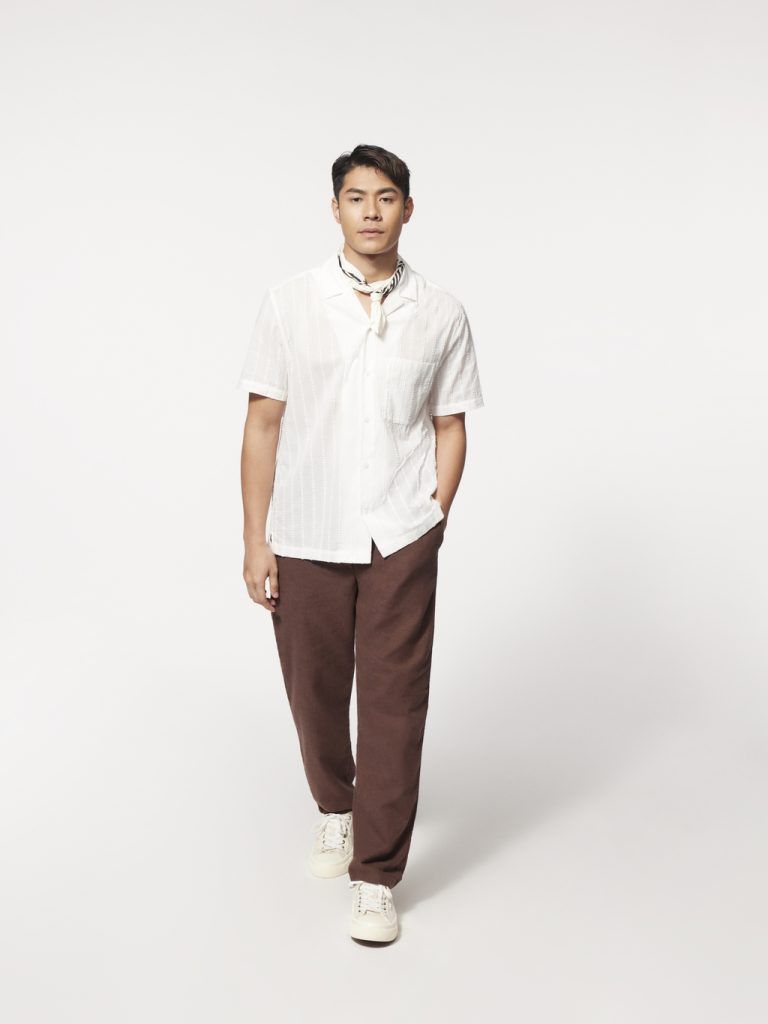 SHALS
SHALS offers an exciting Raya collection this year that's perfect for those who want to add a little fun and style to their wardrobe. Titled Old Meets New, the collection features trendy and casual pieces that can be worn all year round.
What's great about this collection is that it provides flexibility for customers to experiment with different looks that suit their unique styles, whether that be modern or traditional. The collection emphasises inclusivity and diversity, which means there's something for everyone – and for every occasion post-Raya!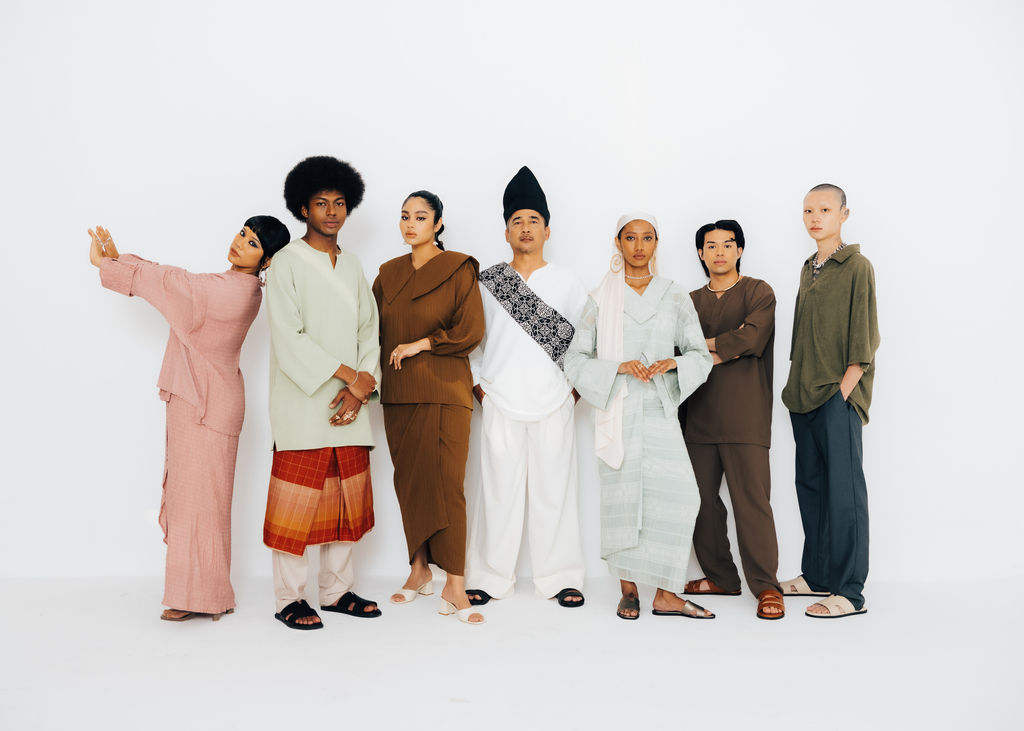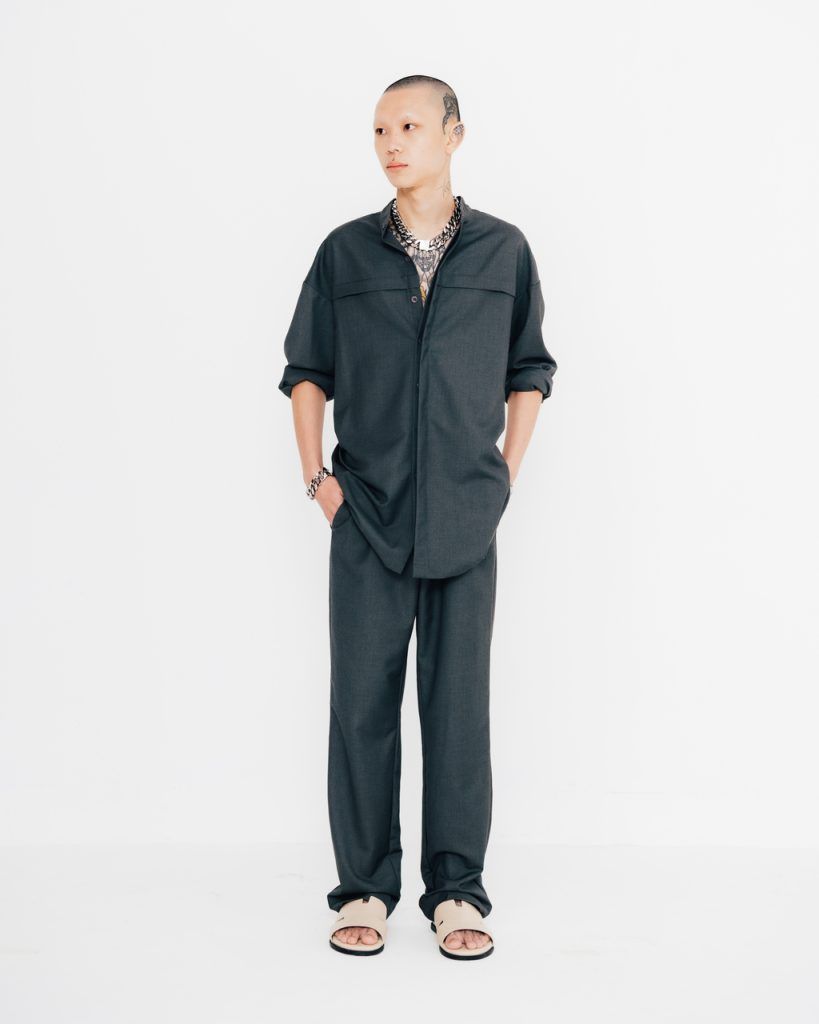 BATIK BOUTIQUE
This socially-responsible enterprise Batik Boutique has launched its latest Senafas Syawal Collection, which features the new Bukit print. Inspired by the majestic mountains of Malaysia, the Bukit prints come in two colours – Sky Bukit and Dawn Bukit.
This collection includes long skirts and kids' apparel too, so the whole family can get in on being matchy-matchy. And if you're looking for other styles, there are also the other designs outside the Senafas Syawal Collection. Examples being those under the Eid 2023 umbrella, such as the Men's Batik Shirt in Green Nasi Lemak.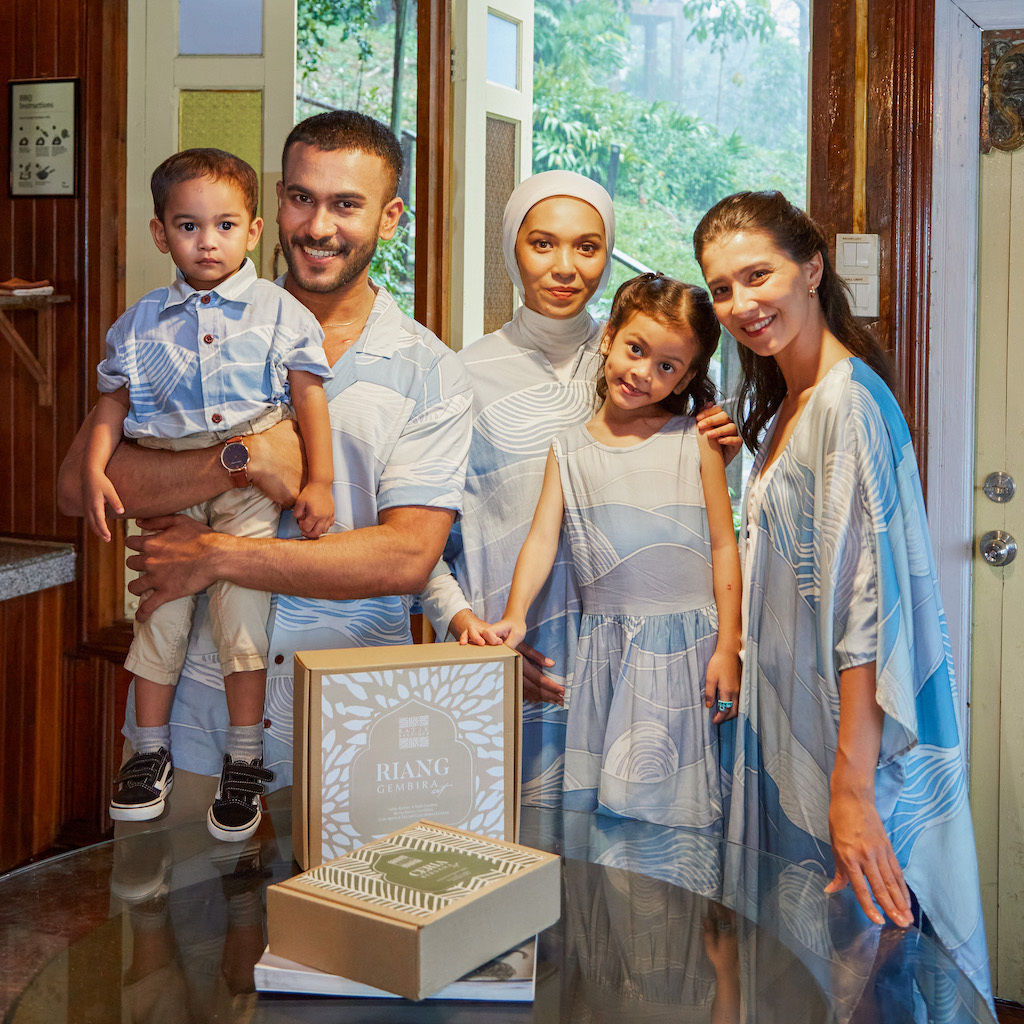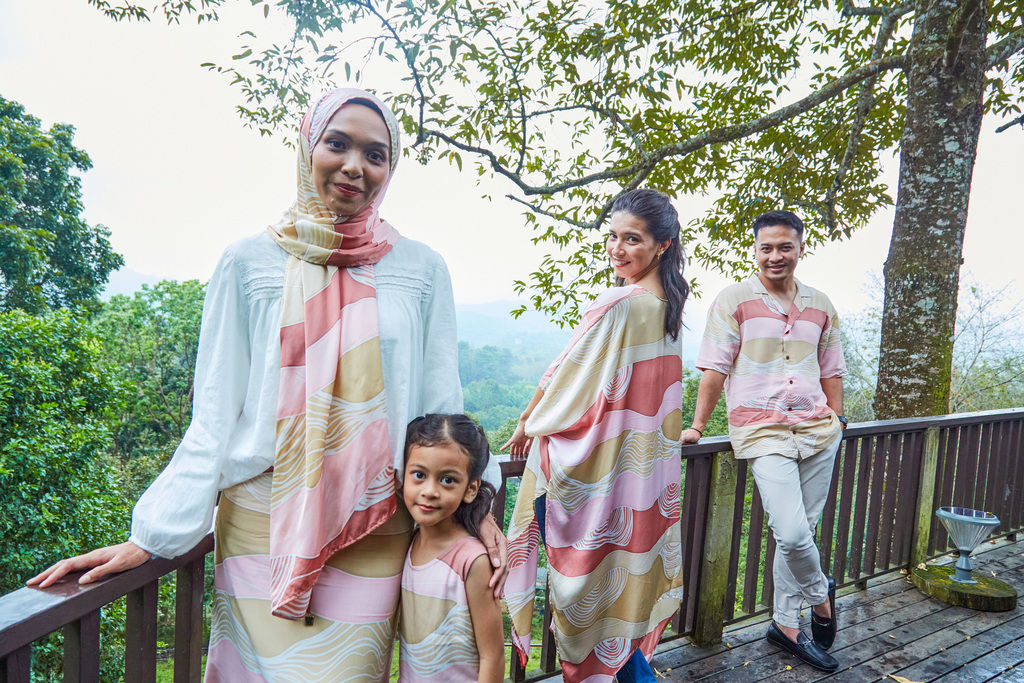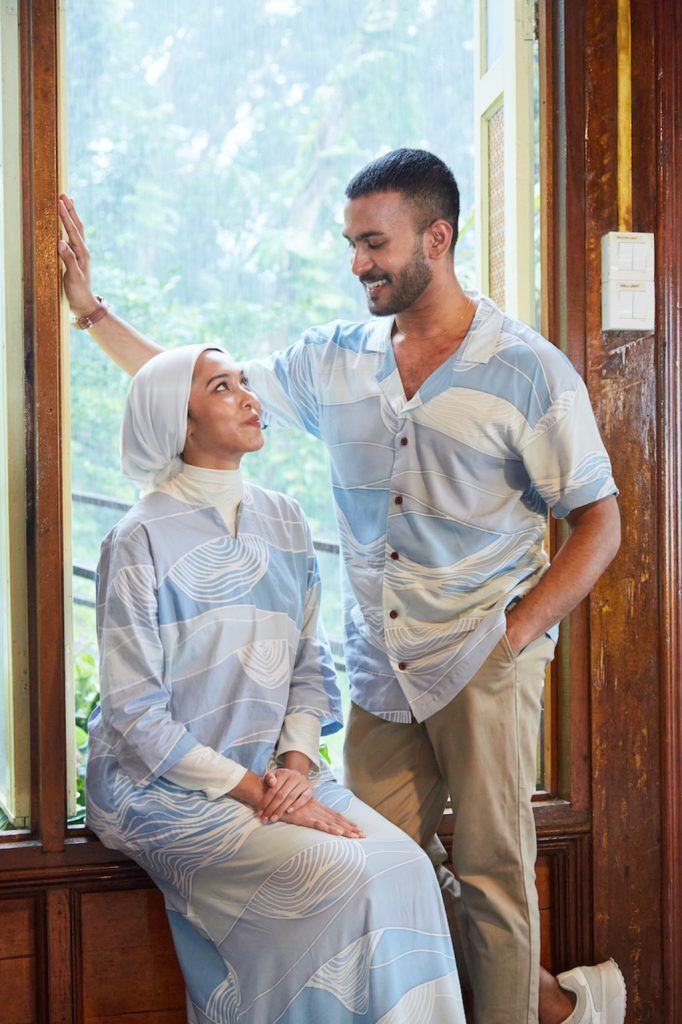 PUMA
The sports brand is releasing its exclusive PUMA Hari Raya Collection for the season, offering a unique blend of classic Raya design elements with a youthful twist. It's perfect for those who want to stand out while still embracing the traditions of the festive season.
The minimalist designs will allow you to make your mark while visiting friends and family. And even after the celebrations are over, these pieces will remain a stylish and practical addition to your wardrobe.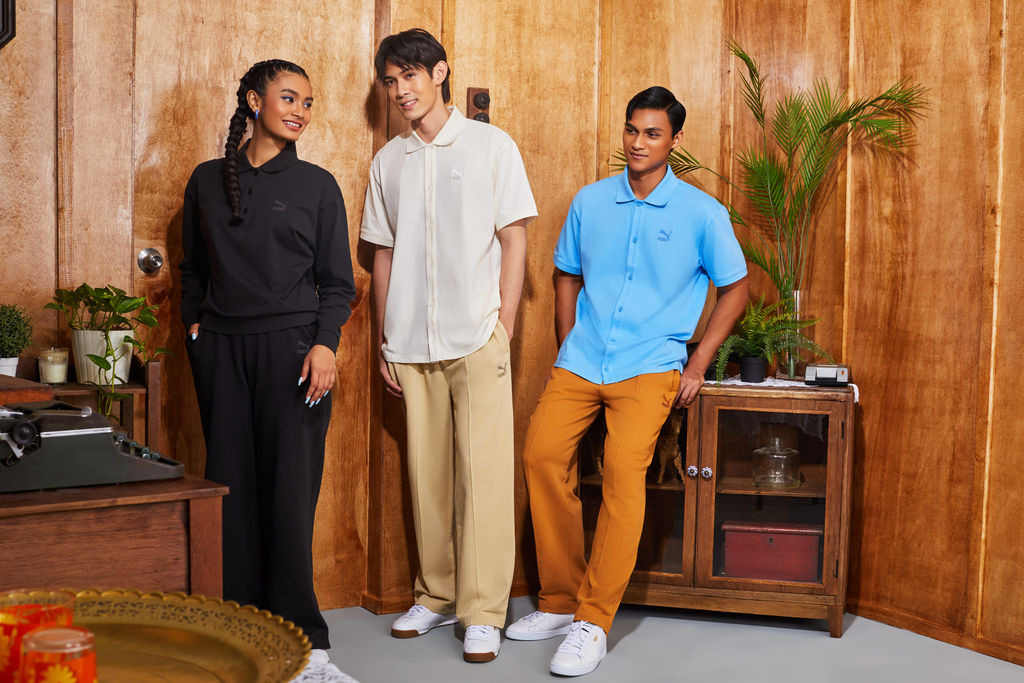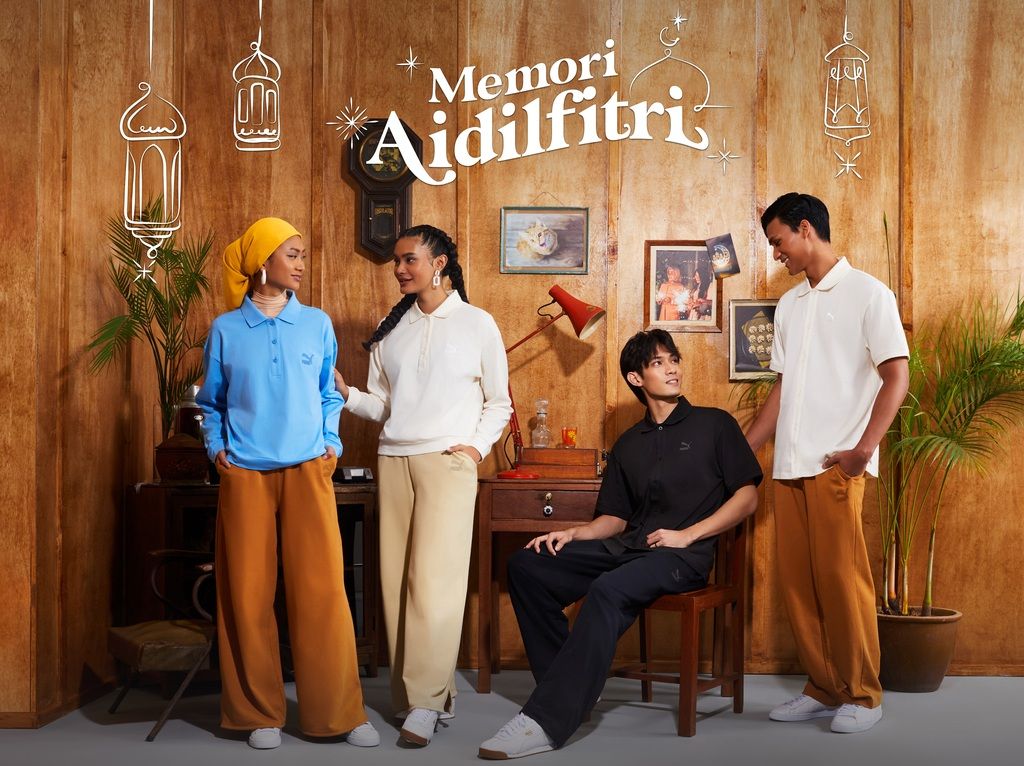 COLLABSTORE
Collabstore is, as its namesake suggests, a store based on collaboration, and many of the designers under its roof featured interesting Raya pieces designed especially for the occasion. Here are some of the men's items that we had our eyes on during their Riang Ria Raya fashion event. Like what you see? Just head on over to Collabstore in Shoppes at Four Seasons Place to find out more.
REEH AND HEER
Reeh and Heer's Raya collection for 2023 is a celebration of the ancient art of garment pleating, showcasing the beauty of this intricate technique through its stunning designs. The brand's focus on travel-friendly and easy-to-wear modest dresses caters to urban consumers who value both style and convenience.
In addition to its beautiful dresses, the collection also features a range of stylish menswear, including polo tees and round neck tees in a variety of colours, matched perfectly with trousers to create a versatile and contemporary look. BEHATI
Behati is a brand that is disrupting the traditional fashion scene in Malaysia by redefining culture through its multicultural clothing, especially during Hari Raya 2023.
One of the brand's recent displays showcased oversized clothing in stark black or silver, featuring sharp silhouettes that were both daring and elegant. Behati's unique designs are perfect for those looking for something different. UMBI
Umbi's latest collection features contemporary designs in a vibrant and cheerful palette, perfect for both kids and adults. The standout pieces are the patterned tops with a patchwork effect, adding a touch of playfulness to any outfit. The brand promotes self-expression, curiosity, and joy, all good vibes to have with you this Raya. RHR XCLUSEEV
We've seen clothes galore thus far, but RHR Xcluseev turns on the tradition by creating their take on the songkok for Raya. What sets the Xcluseev songkok apart is its use of fine velvet and fabric, giving it a luxurious feel. It's the perfect accessory to complement any traditional Malay attire, making sure you stand out from the crowd. PESTLE & MORTAR CLOTHING (PMC)
This Raya, streetwear trailblazer PMC presents Sahra: The Desert Collection. Inspired by Middle Eastern silhouettes, the collection features a variety of tees, brimless caps, a bowling shirt, and even PMC's first ever Baju Melayu set! One of the standout pieces in the collection is the Oasis Set – PMC's take on a traditional Baju Melayu with innovative elements such as a mesh back insert to keep you cool and ventilated in the heat. The Oasis Half Zipped Shirt and Pants also include hidden pockets, keeping your Duit Raya safe from prying eyes! Coming in two colour options (Stone Blue or Sand), the Oasis Set is available bundled together, or as individual Shirts and Pants. Sahra also features a Persian Bowling Shirt with colourful geometric prints, as well as two choices of brimless caps to complete the fit. It wouldn't be a PMC collection without their staple graphic tees, and even a new Arabian rendition of the brand's iconic Flying Mechanic tees. The three graphic tees include the Desert Tee with a horizon landscape, the Kurma Tee that is the only date you need this Raya, and a fun addition – the Camel Tee.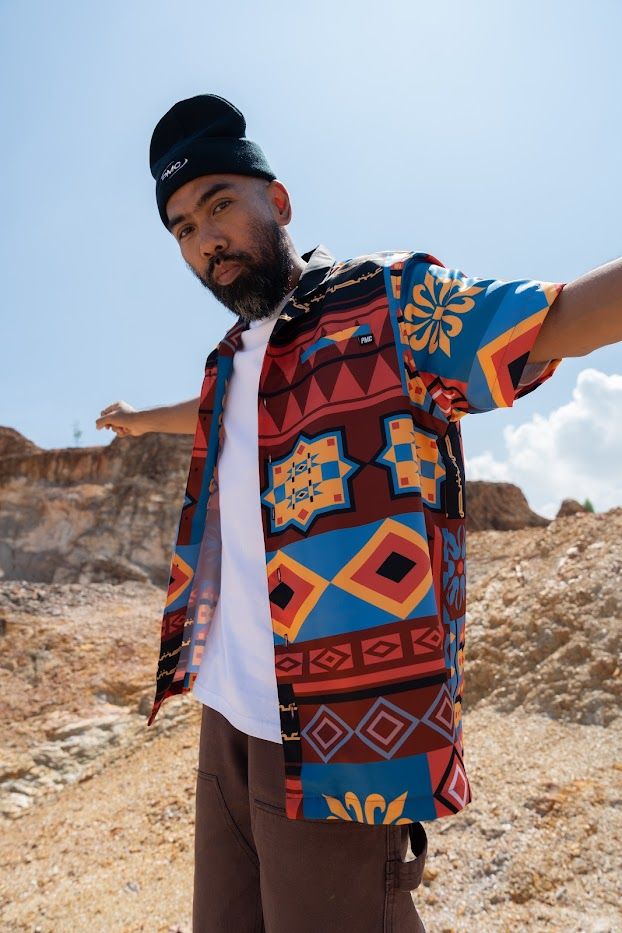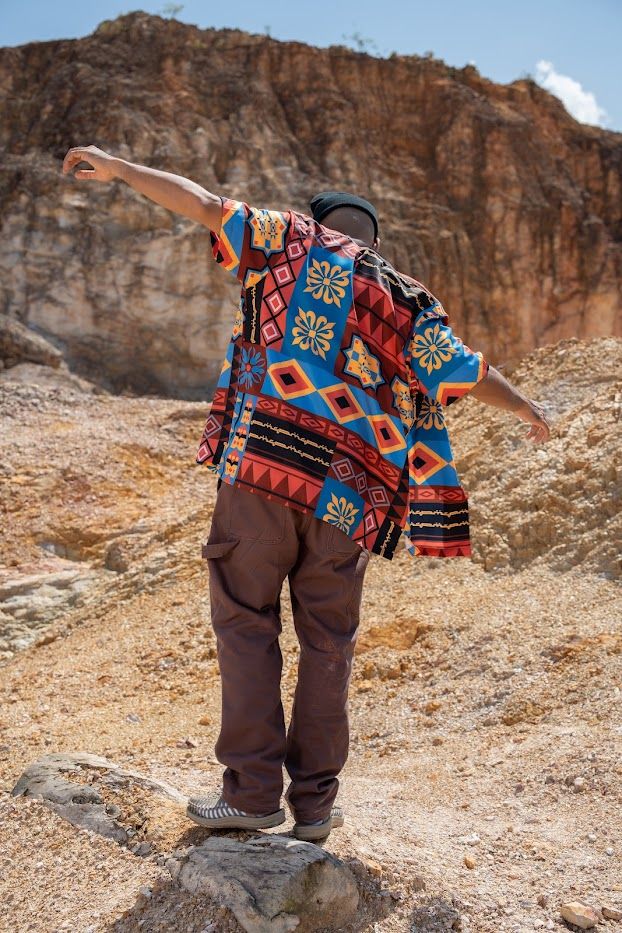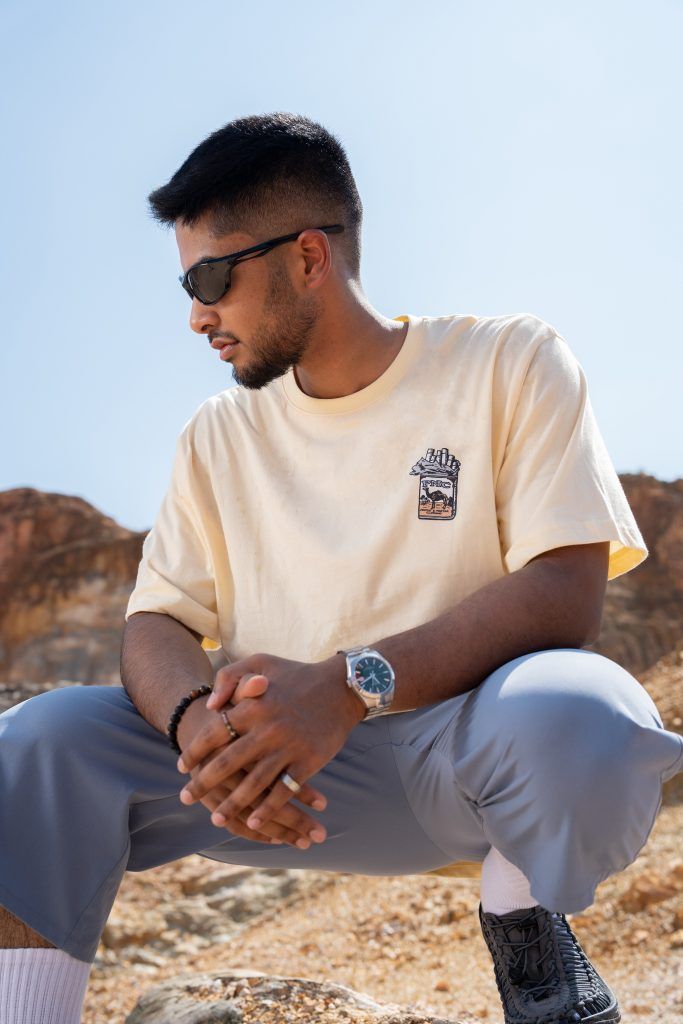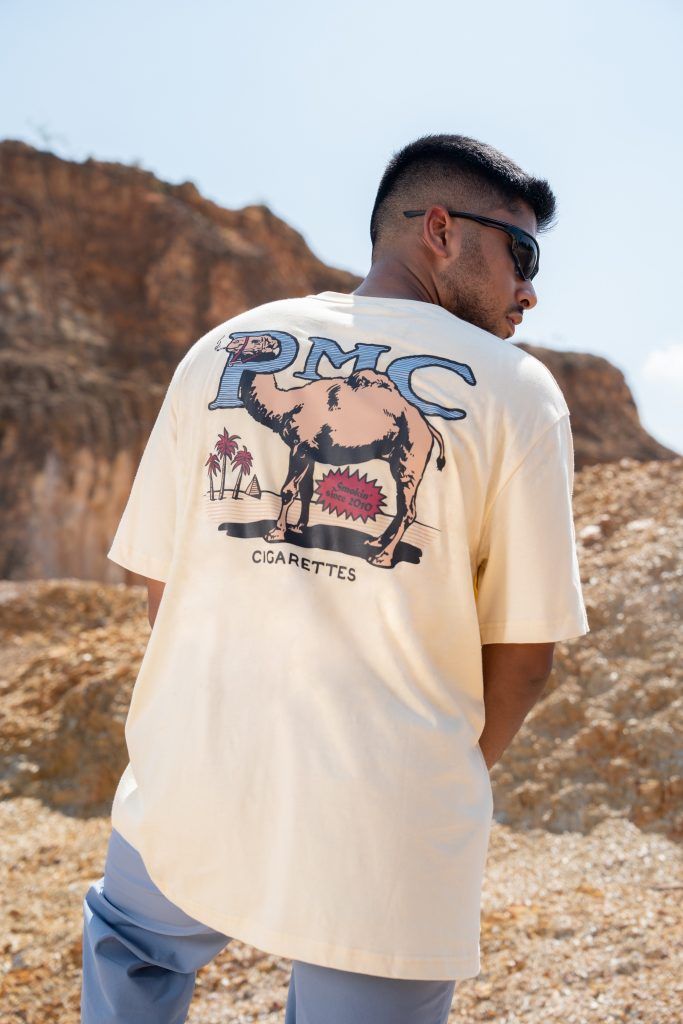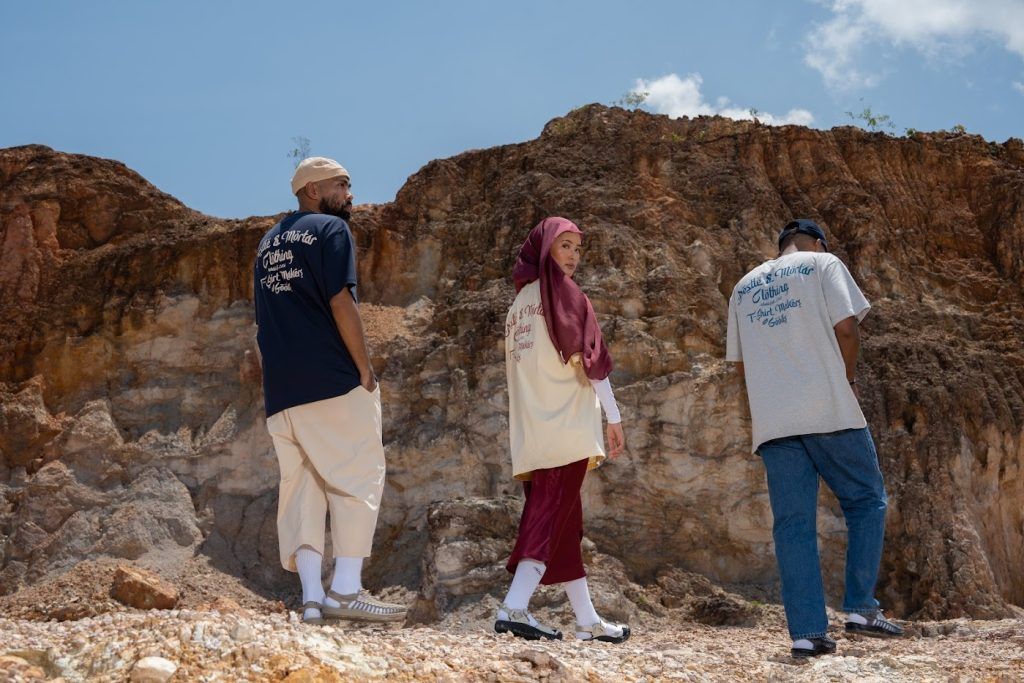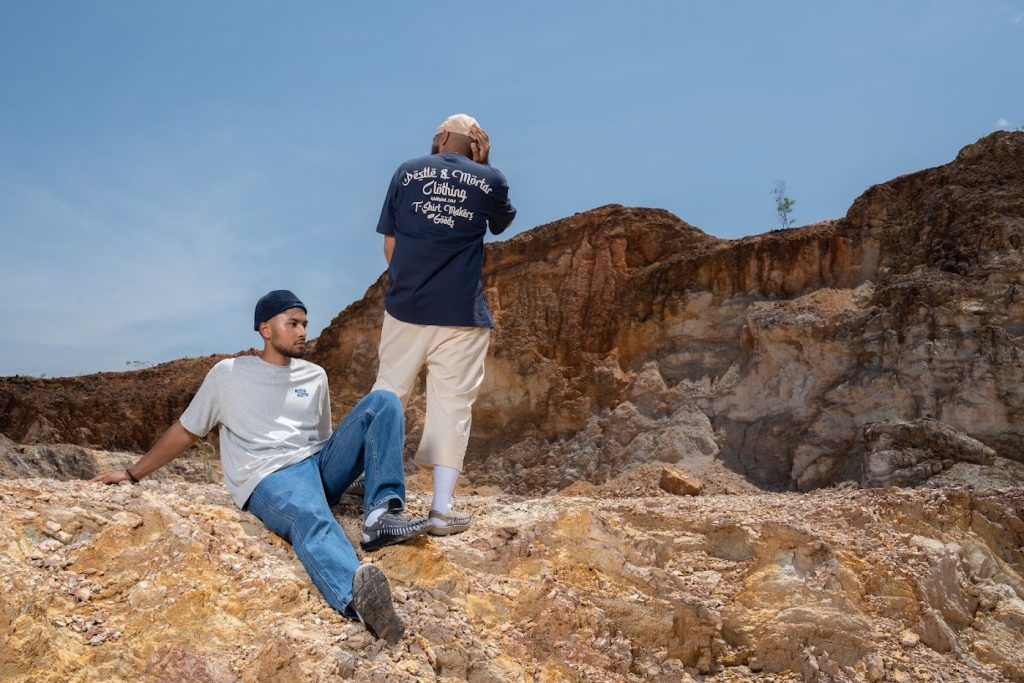 "This collection is a true fusion of tradition and innovation, injected with a streetwear twist. We've infused it with our unique PMC style, making it stylish and wearable year round for everyone!"

– Hugh Koh, co-founder of PMC
SAHRA GIVEAWAY »

Sahra: The Desert Collection is now available on pestlemortarclothing.com and their flagship store PMC KL at APW Bangsar.
Spend RM199 or above at PMC KL to enter a Lucky Draw where you can win up to RM200 in PMC Duit Raya, or GWPs from Kintry.
Between 8 – 17 April, visit PMC KL to take your outfit of the day with the brand's desert installation, and stand a chance to win prizes from the collection! Have a stylish Hari Raya 2023
With such a variety of options available, there's no reason not to flaunt your style during this lovely celebration. So take your pick and express yourself. Selamat Hari Raya dan maaf zahir batin!
p.s. Watch this space as we'll update the post with more collections leading up to Hari Raya!
written by.
Stuart Danker
Malaysian writer specialising in the no-niche niche. Trad-published author of the novel Tinhead City KL. Resident hobby-collector of Augustman Malaysia.