In this first of a three-part series on A. Lange & Söhne's success as a manufacturer today, we first take stock of the brand in its present form.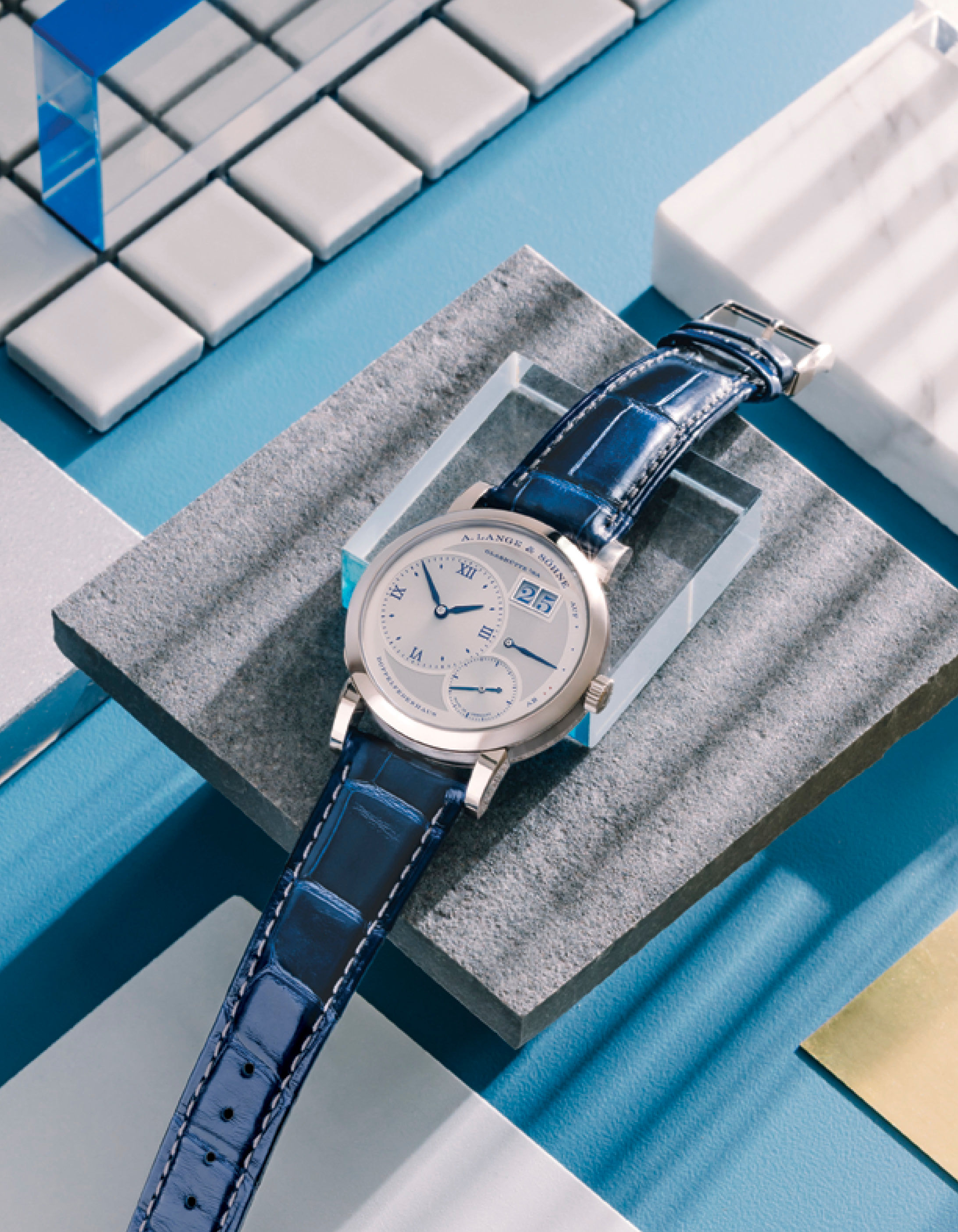 The watch on the digital cover you see is the Lange 1, which turns 25 this year. Launched in 1994 as part of A. Lange & Söhne's inaugural range of timepieces following its re-founding in 1990, the watch has since become an icon – and the brand's calling card. To contemplate this watch is to reflect on its manufactory, because in many ways, the development of the Lange 1 mirrors A. Lange & Söhne's trajectory. After all, each began with tentative steps in the mid-90s, experienced a meteoric rise in popularity, and has since become an established name that still serves regular surprises.
the new classic
One of the chief architects behind the brand's revival was Walter Lange, whose great-grandfather F.A. Lange had founded the original company in 1845. His personal credo, "Never stand still", encapsulates the brand's spirit of constant progress. Undoubtedly, Walter Lange had a great deal of influence over the brand's progress – both on the watchmaking front and the business side of things. What is amazing is how quickly A. Lange & Söhne has grown: in barely three decades, the manufactory has developed its watchmaking capabilities and institutional knowledge to rival haute horlogerie brands with far longer histories. Today, A. Lange & Söhne produces timepieces ranging from simple time-only watches to high and grand complications. Just a few thousand watches are made annually and they're pricey, to put it bluntly – the brand's entry-level timepiece is the time-only Saxonia Thin measuring 37 millimetres across, which costs $21,300. Despite its limited reach, relative inaccessibility, and comparatively short history, A. Lange & Söhne is still easily one of the most beloved brands among watch connoisseurs today. Such brand equity is the exception rather than the norm, and different reasons have been offered to explain this. Perhaps it's because the brand is situated in Glashütte, a sleepy German town far away from parent group Richemont's Swiss headquarters. The physical distance – and isolation – could conceivably give A. Lange & Söhne the necessary conditions to focus inwards for new ideas and product development. It may also be the brand's management, from Walter Lange and his partner Günter Blümlein back in 1990 to, among others, CEO Wilhelm Schmid and director of product development Anthony de Haas today. The people running a company are the ones with the greatest impact on its fortunes, after all. The scarcity of the watches themselves could be another contributing factor, along with the stories behind its tumultuous history and subsequent rebirth, which parallels Germany's very own.