At a glance, the Casio GM-2100MG-1ADR Moon Watch makes a bold statement as a classy and bold luxury timepiece with its black strap and gold dial.
Recently introduced into the local market, available in a limited quantity and priced at RM1,299, the Casio Moon Watch is based on the GM-2100 model and features the signature octagon-shaped metal bezel. It is in a class of its own with the moon-inspired forged bezel and mirror polish at the sides, giving it a metallic sheen. The bezel, vapour-deposited dial, metal band ring and buckle are all gold ion-plated for a premium touch and feel, but perhaps the most unique element of the Casio Moon Watch is the engraving of the moon's craters on the back cover while the face and rim of the dial are inspired by the texture from the surface of the moon, beautiful and rugged at once.
The GM-2100MG-1ADR comes in a hexagon shaped midnight black metal tin with specks of gold and silver, marvelling at the wonders of our galaxy. Here's a closer look at the watch: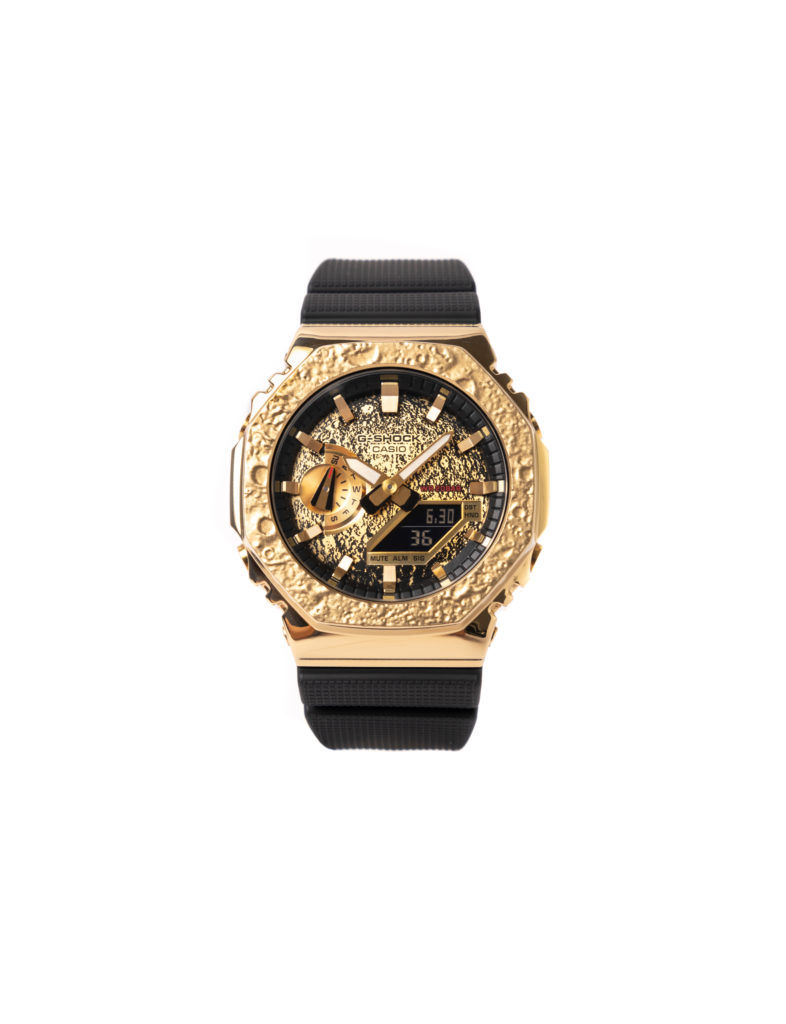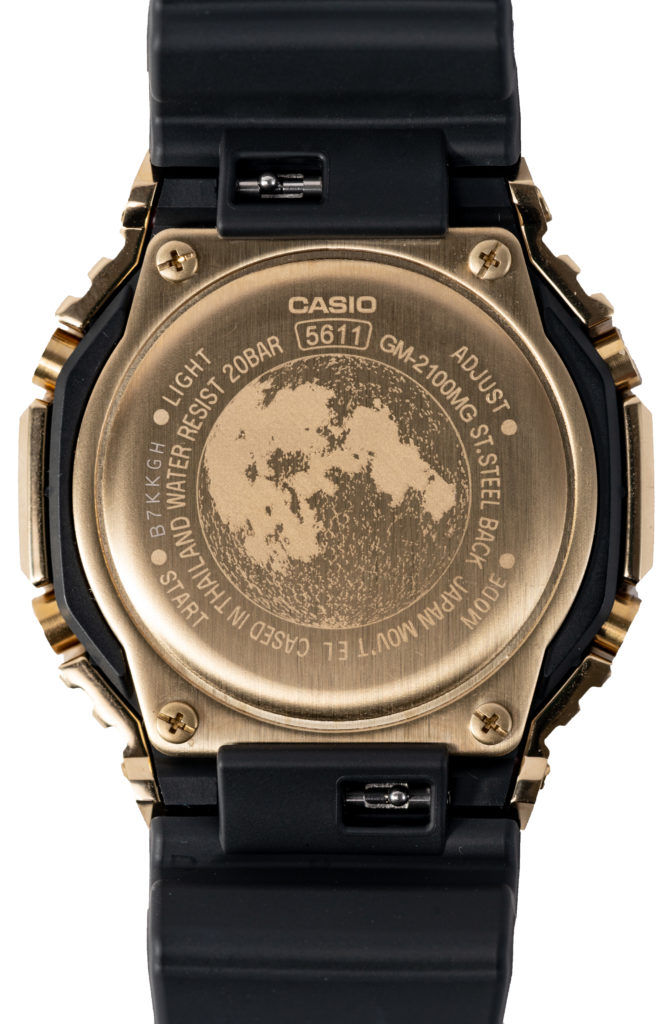 In line with Casio's high standards in timekeeping toughness since 1983, the GM-2100MG-1ADR Moon Watch is complete with all the trimmings featuring shock-resistance, 31 world time zones, an automatic calendar, countdown timer, five alarms, and a stopwatch. It has approximately three years of battery life and is water resistant up to 20 bars (equivalent to 200 metres of water pressure) while powered by double LED light. The GM-2100MG-1ADR Moon Watch is aesthetically pleasing, durable and functional, making it a must-have for those with a penchant for other worldly goodness where they carry with them a piece of the moon and embark upon a personal space odyssey in its purest form.
All images from Casio Malaysia
written by.
Aaron Pereira
Digital Editor
This fine chocolate man, (that is a connoisseur of fine chocolates) prefers real-life conversations and living off-screen, but is slowly and surely embracing the digital, search engine optimised life.