Luxury watch makers often find inspiration in unique places. But admittedly, one of the coolest is when the masters of horology decide to leverage off the charm and nostalgia of animation and cartoons.
Just like many other artistic and pop-culture influences, animated cartoons have found their place in the watch industry. It isn't new. Cartoon-dial watches were around even in the 80s and 90s but are significantly finding an appeal in today's market for the love of nostalgic silhouettes and retro themes.
They're no longer kiddie-watches or cartoon merch, with some brands launching limited-edition collector pieces, including TAG Heuer and Finland's S.U.F., who have dedicated their releases to some of our childhood icons.
Such collaborations are unique because they bring some of the best watchmakers together with some of the most loved fictional characters ever created. This results in designs that arrest the attention immediately, even of those who might not be into cartoons at all. However, for those who continue to be fans of some of the most famous cartoon characters, the watches are a must-have.
These watches are excellent examples of how to retain the charm of childhood while designing luxurious collectables blending art and technology to create masterpieces. Featuring various cartoon characters, they are not just timepieces but finely crafted workmanship of watchmakers that stay true to the originality of the characters depicted in these watches. From the dial and straps to the indices and bezels, everything is designed to pay tribute to characters such as Mickey Mouse, Black Panther and Doraemon.
This article first appeared on Lifestyle Asia India.
Flaunt nostalgia on your wrist with 10 of the best cartoon watches out there today
Jump To / Table of Contents
01
TAG Heuer Connected x Super Mario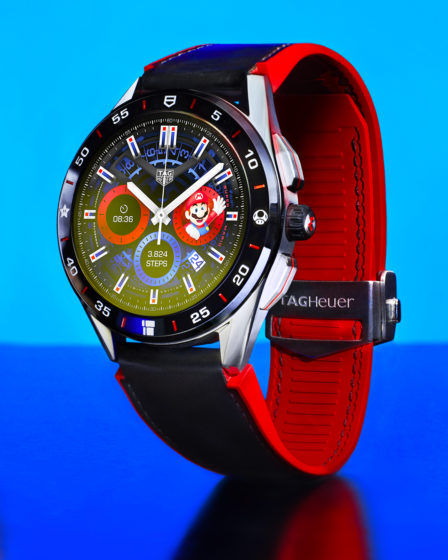 Fresh out the oven is this TAG x Mario collab that has the watchmaking world's undivided attention right now.
Featuring one of history's most prolific arcade protagonists and Nintendo legend, Mario, the team with the king of sporty smartwatches and race day wrist-star, TAG Heuer. One of our favourite features about the watch is the animations it uses for the activity trackers.
It follows a reward-based system that tracks physical activity and fitness goals, making Mario your personal trainer. In terms of looks, we see Mario's signature colours sprawl across the timepiece. With a titanium body measuring 45-mm, it promises nearly a full day of battery life. It's limited to 2000 pieces.
02
Bovet 1822's Miss Audrey Sweet Fairy ONLY WATCH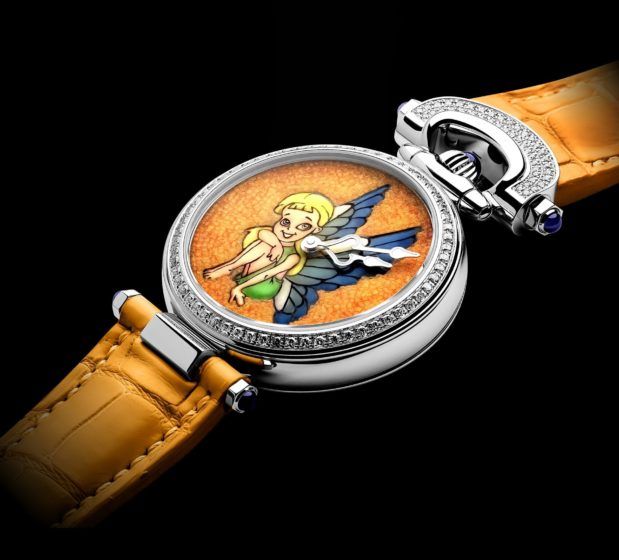 Sweet as Miss Audrey Sweet Fairy is her Bovet dial. Why? It uses an ingredient never been seen before in watchmaking – sugar. Symbolizing sweetness and purity, the timepiece's dial is truly special.
Apart from the Super-LumiNova motif of Miss Audrey, the rest of the dial boasts a protective lacquer, securing the art for eternity. So no matter how hot things get, the sugar crystals won't melt. Certainly one of the best cartoon watches to debut in recent times.
03
Omega Speedmaster "Silver Snoopy Award" 50th Anniversary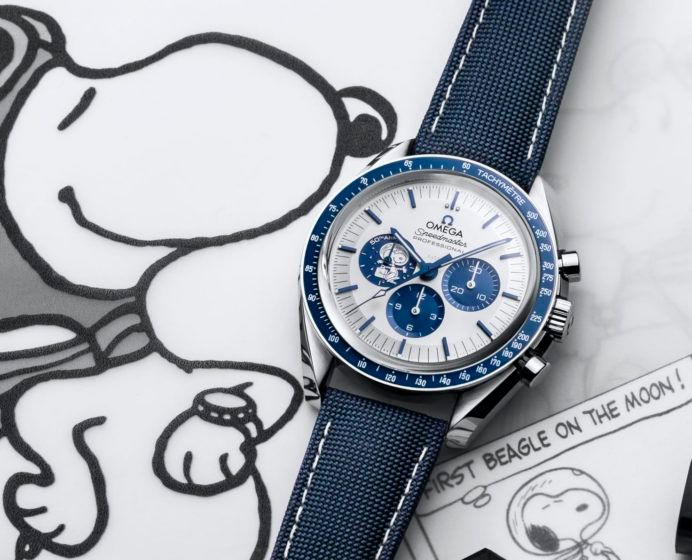 For those of you who don't know, Snoopy and Omega first met back in 1970 when NASA presented Omega with the Silver Snoopy Award. The Snoopy award is a symbol of NASA's safety program.
But why Omega? Because the Speedmaster was actually used to avoid a tragedy in NASA's Apollo 13 mission. In this timepiece, we see a triple-blue subdial with one featuring Snoopy in an astronaut suit.
It gets better with the case back with Snoopy orbiting the moon alongside the phrase 'Eyes on the stars'. The watch hits a perfect note of simple elegance and is something every NASA fan would love to own.
04
Sonic the Hedgehog x Seiko 30th Anniversary Watch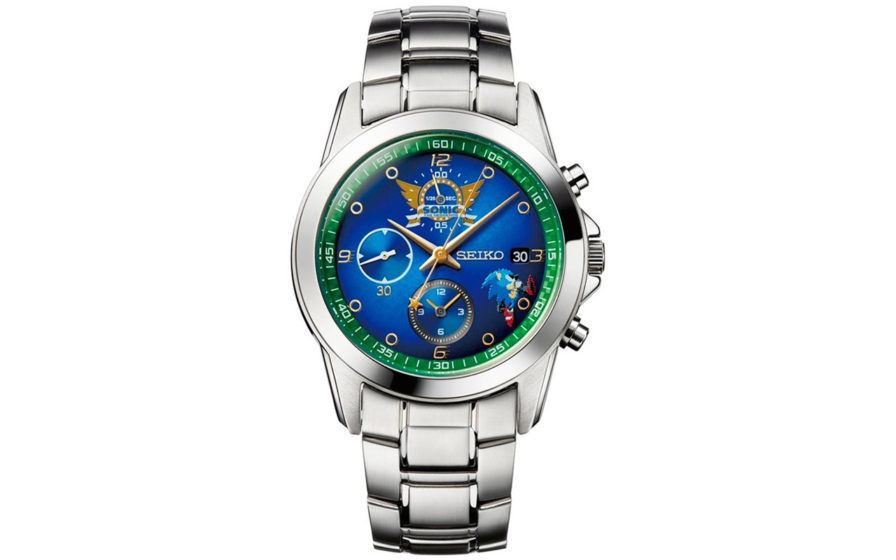 Sonic The Hedgehog celebrated their 30th birthday with a cool new Seiko. The dial refers to the Green Hill Zone from the arcade game with an image of Sonic chasing golden ring hour markers.
In case you're wondering, the green stripe across the inner bezel represents the grass. Keeping up to speedy affairs, there's also a chronograph on deck. Limited to just 3,000 pieces.
05
Romain Jerome Tourbillon Pokémon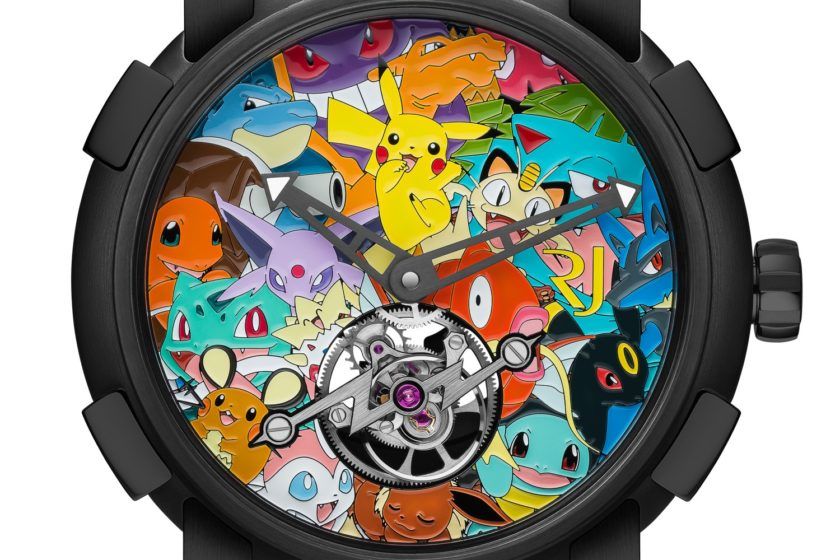 We recently discovered this watch and were absolutely blown away. Undoubtedly one of the best cartoon watches we've seen with a fully animated dial. Crafted by Romain Jerome, it's interesting to see a high-end Pokémon watch with a tourbillon and a six-figure price tag in the market. However, we're sure there's a Poké-fanatic out there hunting this piece down. Gotta catch 'em all right?
06
Gérald Genta Retro Fantasy Mickey Mouse watch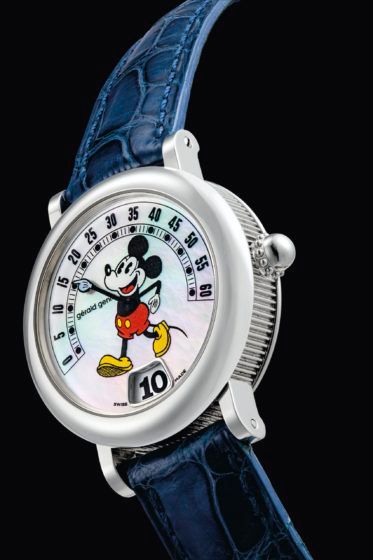 Gérald Genta is one of those brands that always brings a smile to a watch geek's face. It's one of those if-you-know-you-know sorts of brand or what most might call a 'cult' brand.
Their mastery at hand showcases who is undoubtedly the biggest cartoon star in cinema history. In the 90s and early 2000s, it was safe to say that if Gérald Genta used Mickey on one more dial-faces, we could practically call the guy their official brand mascot.
The dial and the automatic movement are stunning, and the vintage Mickey Mouse motif is an absolute win.
07
Doraemon x Gucci Dive watch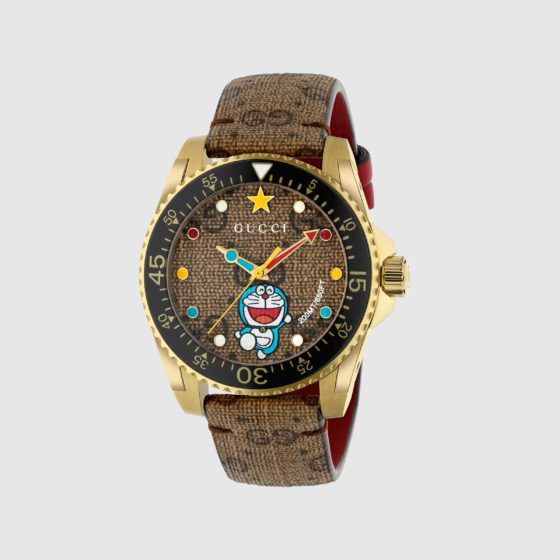 Italy's storied fashion house meets Japan's legendary cartoon character to create the Doraemon x Gucci Dive watch. Capturing the playfulness of the character, the watch presents Gucci's quintessential template.
The earless, time-travelling robot cat appears on the Gucci canvas dial. Set in a yellow gold PVD case and black (or white) bezel, the watch has a leather strap with the 'GG' monogram emblazoned on it. The hands and indices are in the blue-and-red colours of Doraemon, who is also engraved on the back of the case.
The Doraemon x Gucci Dive watch is part of a collaboration that includes everything from clothes to shoes and marks the 50th anniversary of the robot cat (2020) and the 100th anniversary of Gucci (2021).
08
Seiko 5 Sports X Naruto and Boruto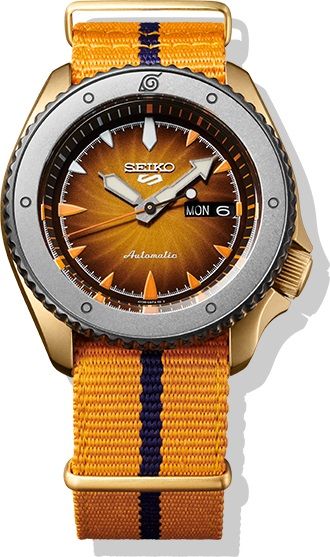 Naruto fans can get their hands on seven different Seiko 5 Sports wrist watches, each inspired by a specific character from the acclaimed anime series and its spin-off Boruto.
Besides the lead characters — Naruto and Boruto — the limited-edition series has watches dedicated to Sasuke, Shikamaru, Lee, Gaara and Sarada. With varying designs on the bezels, hands, indices and straps, the watches come with dials of different colours drawn from the characters' costumes.
09
Audemars Piguet x Marvel Royal Oak Concept 'Black Panther' Flying Tourbillion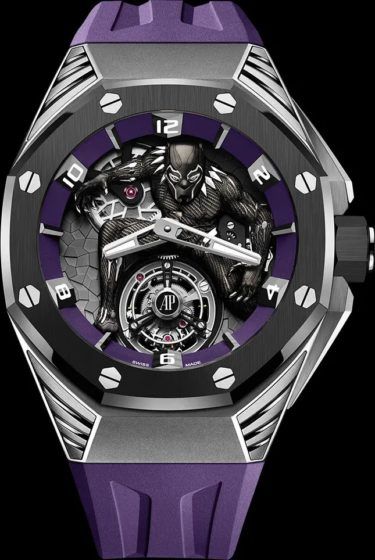 Although the watch received mixed reactions upon release in April this year, the limited-edition Royal Oak Concept 'Black Panther' Flying Tourbillion is indeed deserving of a place on this list.
A 3D rendering of the iconic comic-book hero, who was immortalised on-screen by the late Chadwick Boseman, has been hand-crafted and painted on the dial. While diluted dark paint and white gold have been used for colour, texture and claws, the finer details of his suit are a result of deft laser work. The watch, which has a polished black, satin-brushed ceramic bezel, is encased in sandblasted titanium. The collection is limited to just 250 pieces.
10
S.U.F. Sarpaneva x Moomin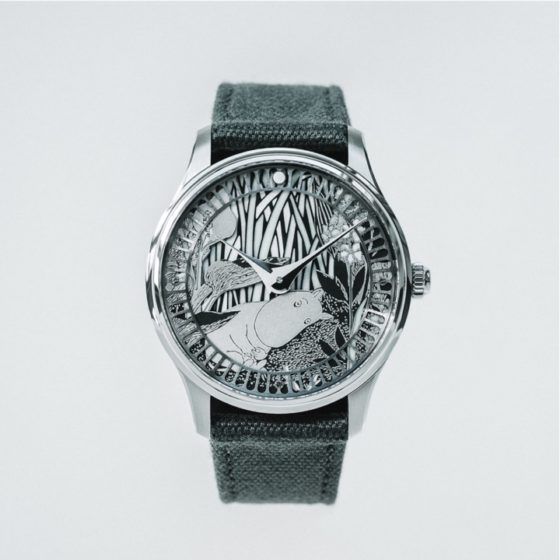 Finnish watchmaker Stepan Sarpaneva's S.U.F. launched a limited-edition series in August last year to celebrate the 75th anniversary of Moomins — a comic book on a troll family created by the late Finnish illustrator Tove Jansson.
There are three sets of 25 watches each, which are differentiated by the colour of hands — rose gold, blue and steel. Featured on the three-layer skeletonised dial is Moomintroll, the lead character from the books. On the dial are eight handpainted Super-LumiNova colours, which glow in the dark.
All images: Courtesy brand