Have you been a backslider to your family's denominated religion, adamant on not setting foot again on holy grounds as long as you breathe in this world as an agnostic or an atheist? Well, you might just convert back voluntarily, after staying at these Airbnb homes from around the world that used to be places of worship.
1. Re-designed Townhouse Synagogue in East Village, New York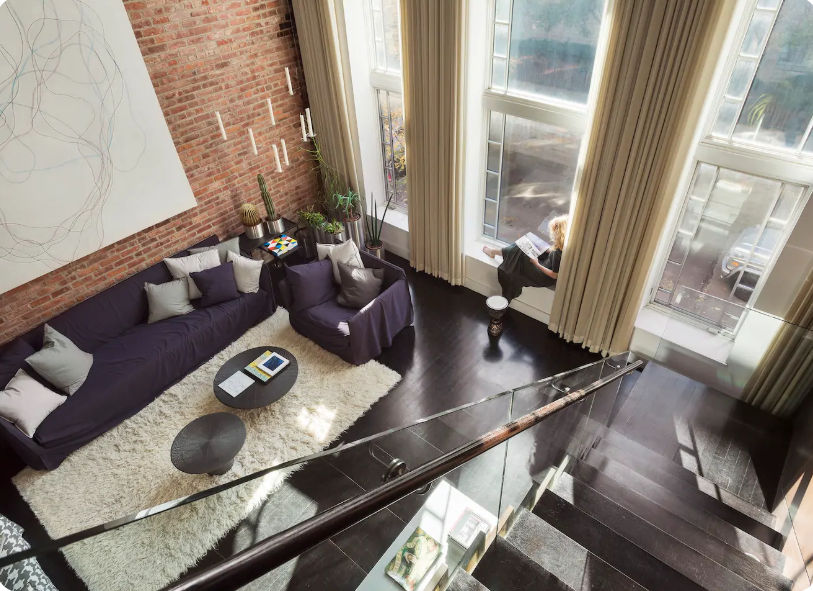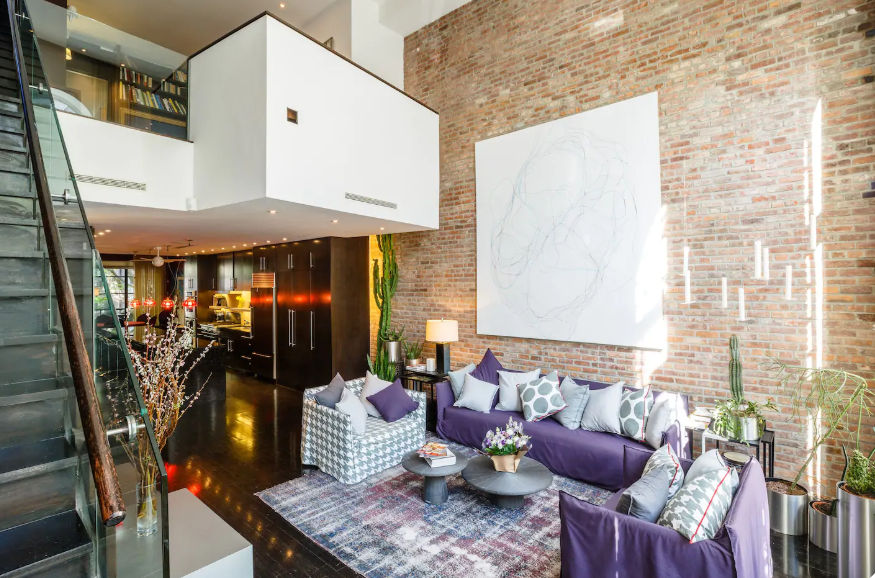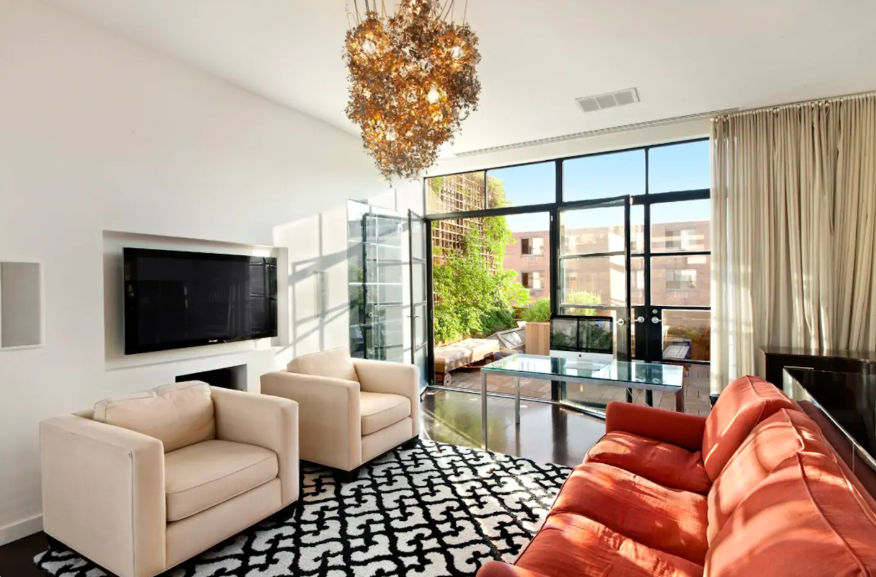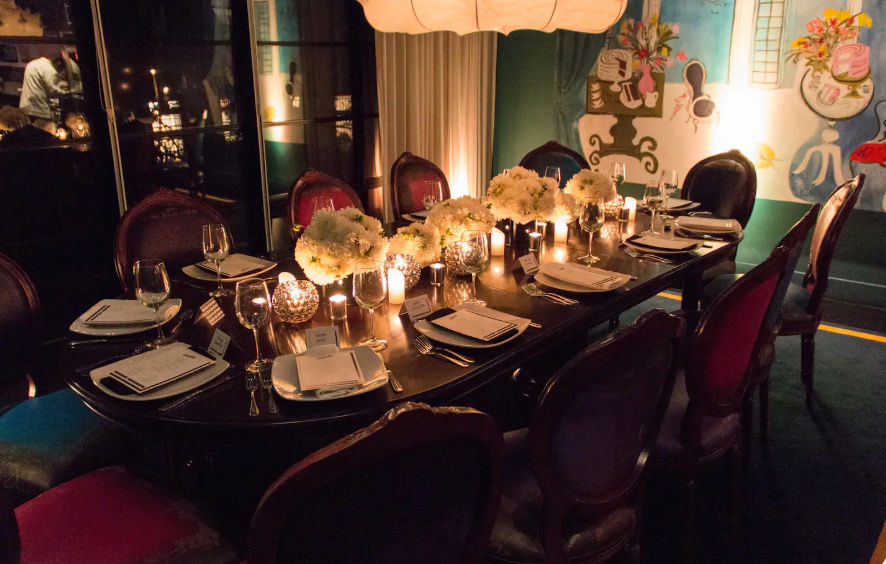 Throw yourself into the heart of New York City in this architecturally-distinctive townhouse in the Historic East Village, which was once one of the city's last tenement Shuls, before it was artfully transformed in 2005 by renowned designers of the Ian Shrager Hotels.
Surrounded by the city's icons like the Empire State Building and the Flatiron Building, as well as Greenwich Village, Little Italy and Soho practically just a train ride away, the four-bedroom, 2.5-bath townhouse features high-end touches in every nook and cranny: Brazilian hardwood cherry floors, hand-poured Brazilian glass mosaic tiles, rich Wenge wood panelling, floor-to-ceiling steel cased windows and doors, a Cantilever balcony and last but not the least – custom-made windows with a restored 19th century backlit Star of David, an exact replica of that when the building was a synagogue. To top things off in the most literal sense is a landscaped rooftop deck with Ipe wood flooring, alongside planters and copper rainspouts, surrounding a hot tub for eight – perfect during colder seasons, and after long days exploring the Manhattans (upper, midtown and lower).
Not that fussed on which religion or which country you are heading to? Calling up to four pilots to this Stone Temple in Queenstown, New Zealand.
2. 19th Century Monastery in Pyrgos, Greece If you think the sea blue-panelled doors and windows you have been seeing your friends post on Instagram during their vacation in Greece are rather passé, gather up the family and/or party of friends for Eleanthi, a restored monastery from the 1830s, comprising two independent semi-detached residences that can sleep up to 12 guests.
Located at the highest point of the village of Pyrgos, travellers get to enjoy the best of both worlds in this modernised monastery. Blessed with warm Mediterranean climates of mild winters and plenty of sunshine, Pyrgos is wedged between steep cliffs, caves and canyons alongside with scattered Byzantine churches and cobblestoned alleys of traditional settlements; and islets and beaches facing the crystalline blue Pelagos.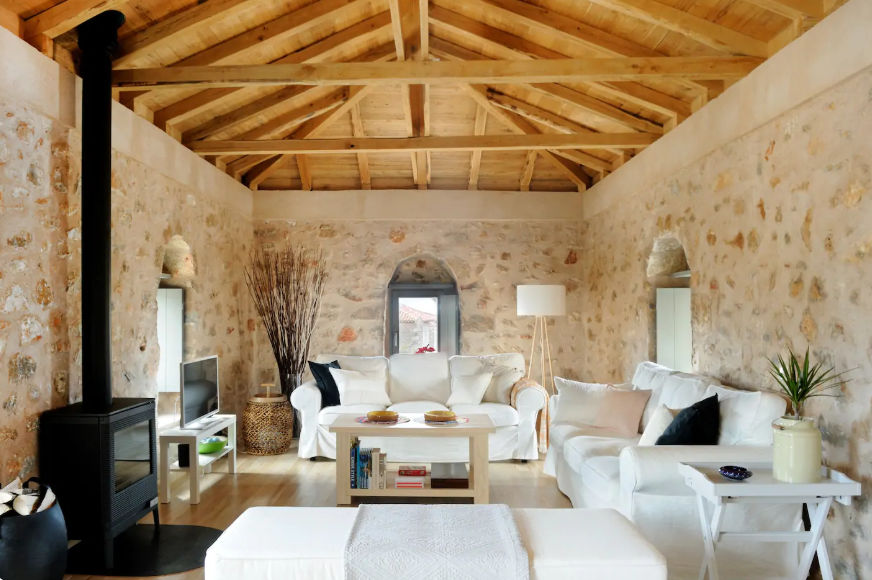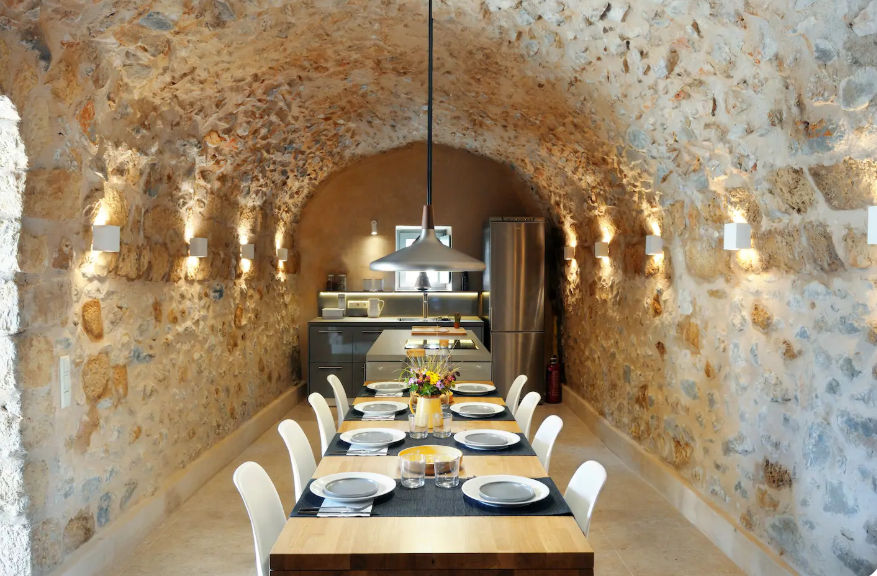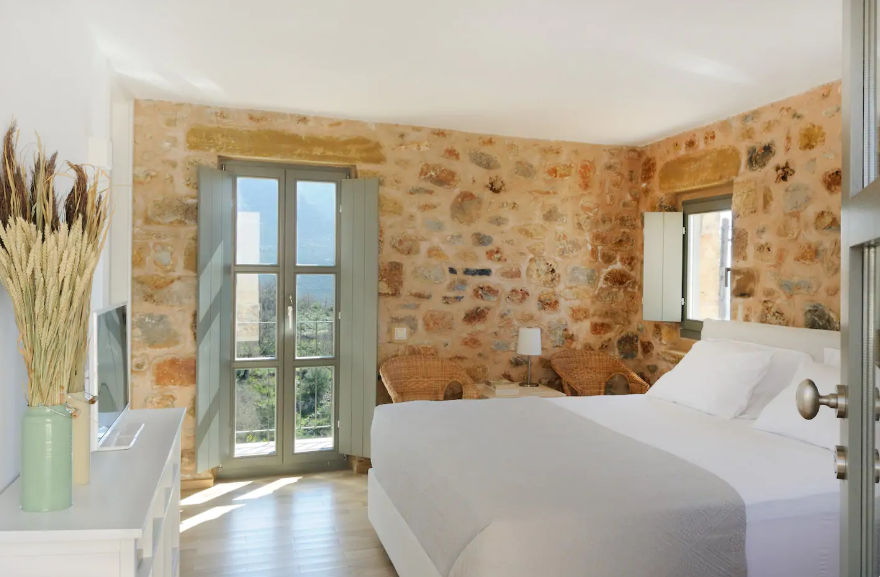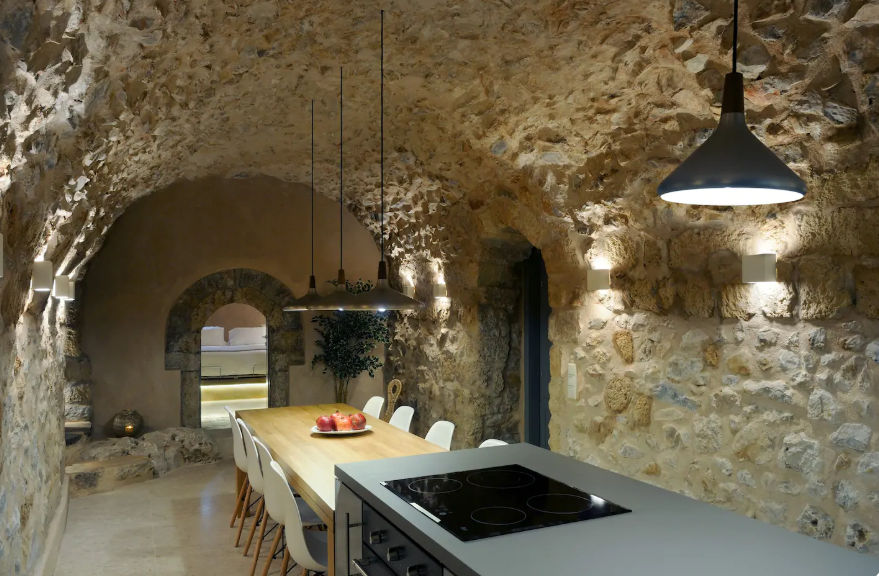 Eleanthi has undergone a refined renovation that is respectful to its heritage, retaining its original detailing while bringing in modern amenities: the traditional stonework blankets the exterior and interior of the residence with an eye for detail and in a fresh and modern manner; with the stone-arched ceiling complementing an eight-metre long dining table perfect for dinner gatherings.
Each of the semi-detached residences comes with its own outdoor visage: one rooftop terrace opens up to the mesmerising panoramic view of the Messinian Gulf and the Taygetos ridge; while another comes with a secluded courtyard fitted with an alfresco dining area amidst a garden of olive trees.
Does your travelling party rather head to Umbria, Italy instead? This countryside medieval monastery may be a better fit.
3. Century-old Buddhist Temple in Laupāhoehoe, Hawaii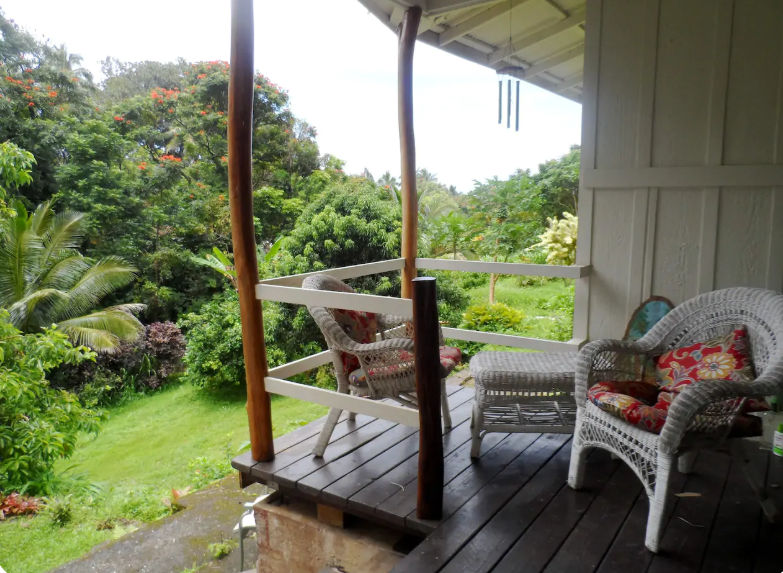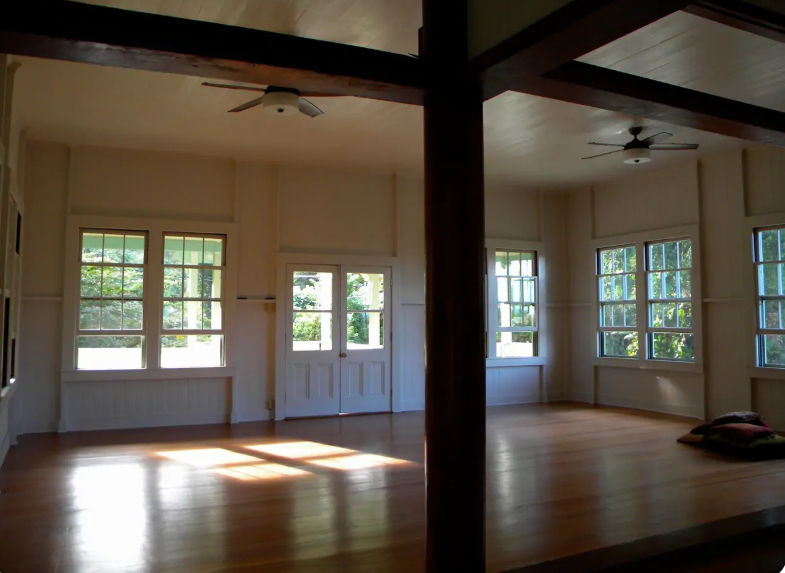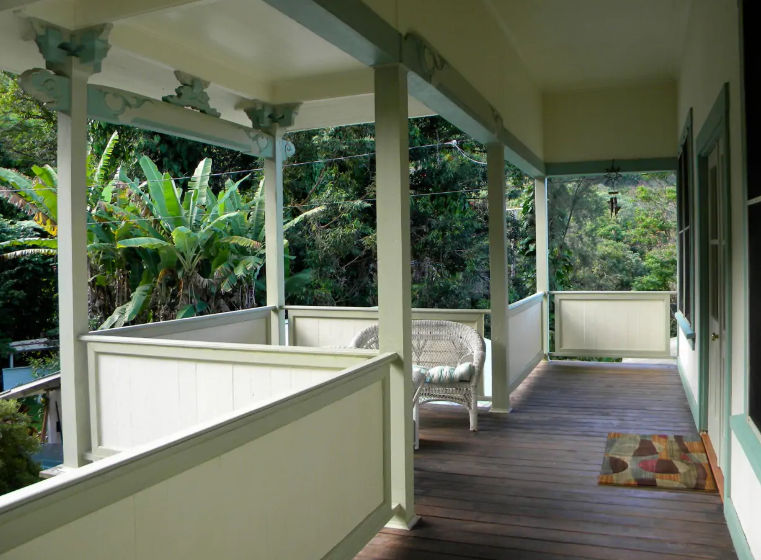 Travellers might just achieve Nirvana in this wooden panelled establishment that used to be a home to Buddhist priests for over 100 years, which is also listed in the Hawaiian Registry of Historic Places. Located in the coastal country of Laupāhoehoe in Hawaii, the scenic views of the Pacific Ocean and the Mauna Kea, not to mention the overflowing greenery of the Manowaialee Forest Reserve are included in the two-bedroom residence.
Guests may host a yoga or spiritual session in the temple space upstairs or the roofed lanai outside. While the retreat may seem so remote that it is cut off from the rest of the world, many amenities and sightseeing ventures lay about the establishment: the Laupahoehoe Point Beach Park, Laupahoehoe pool, Waipio Valley and Akaka Falls are just short strolls away; whereas the Papaaloa Country Store and Café is stocked with fresh local delicacies daily, alongside the farmer's markets aplenty in town.
Rather find peace and quiet in a chapel on a hill? This Methodist chapel in Forest-in-Teesdale, England is perfect for falling off the grid.
4. 1800s Wesleyan Methodist Church in Melbourne, Australia Located in the bustling Saint Kilda suburb, the church house has been featured on several Australian television programs, such as Channel 9's Amazing Homes, as well as in several architectural and interior design magazines.
Formerly a Wesleyan Methodist Church that was completed in 1858 by architects Crouch & Wilson, the church stood adjacent to an 1889 manse, church hall and kindergarten, all of which unfortunately burnt down during a fire in 1990; the church, however, was spared completely from the engulfing flames.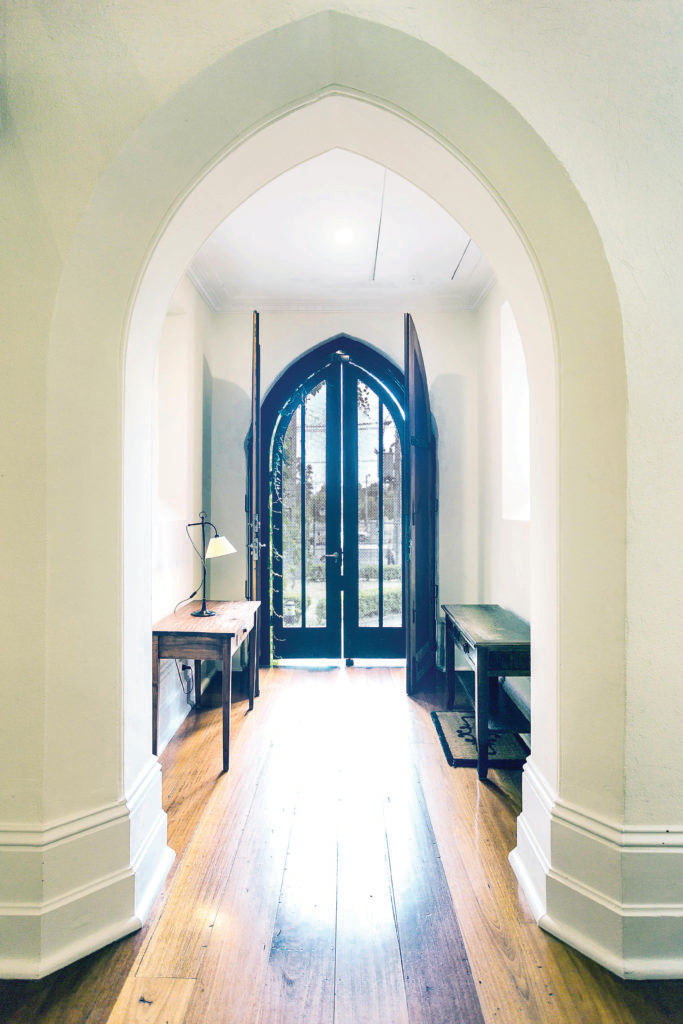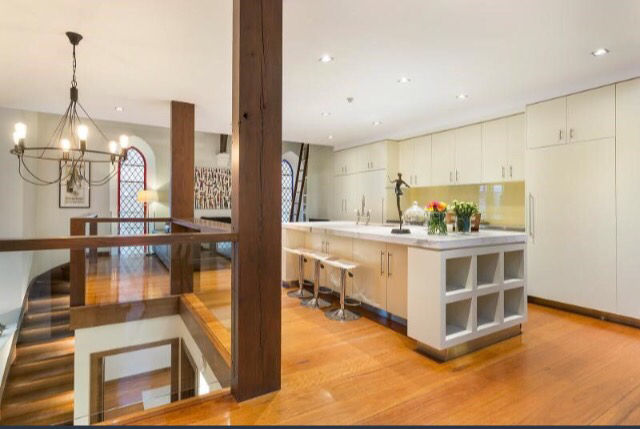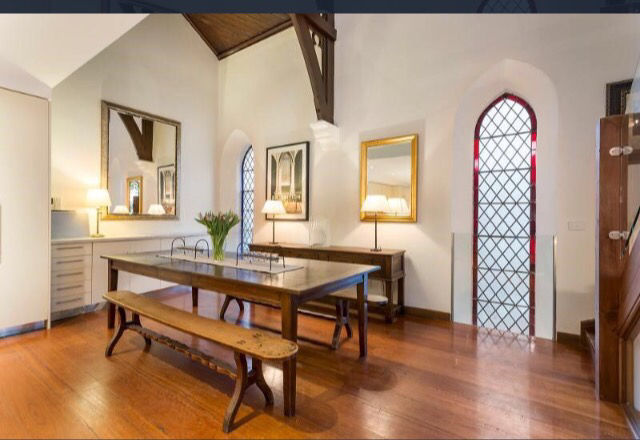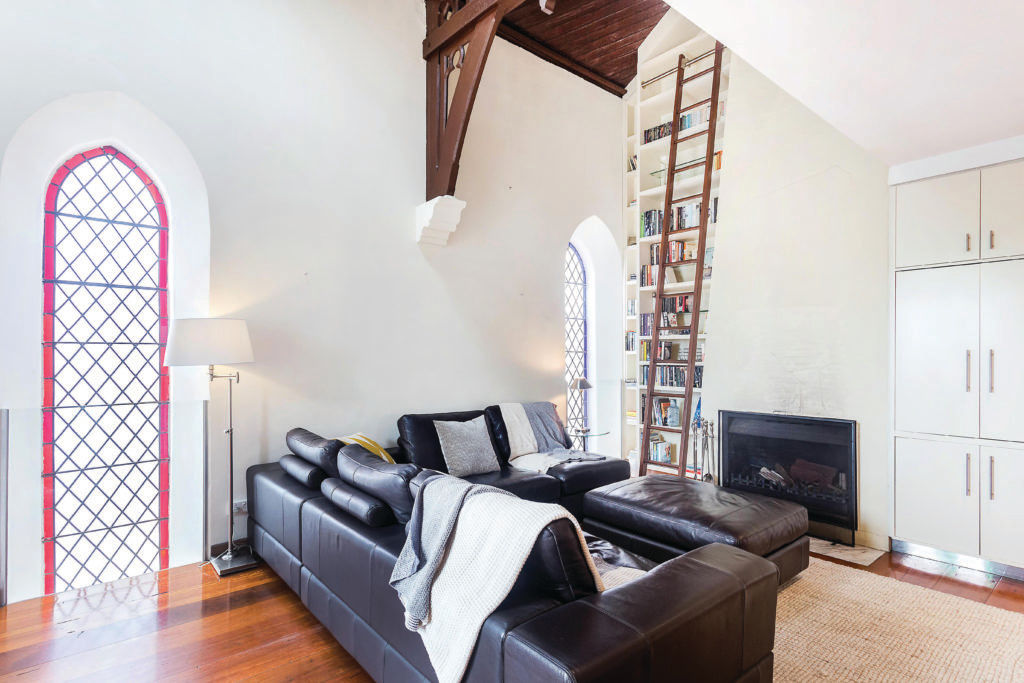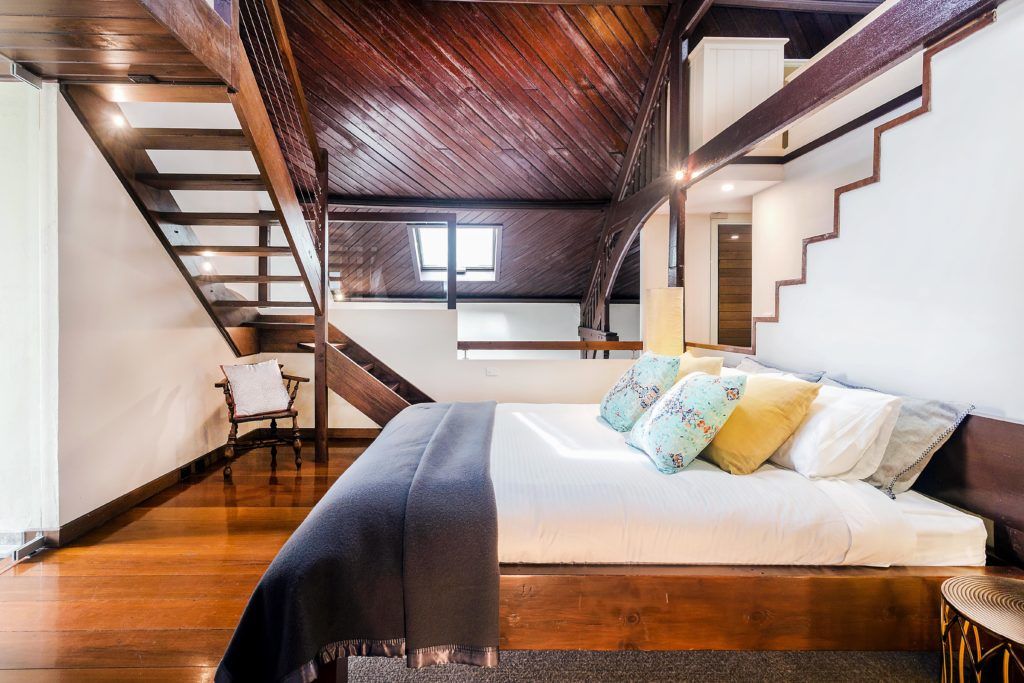 Towered churches were a rarity on its own back in the 1850s, but this in particular was one of the first Wesleyan churches in Victoria with a gothic-styled design: constructed of bluestone with a square central entrance tower, with an early English stepped buttresses topped with pinnacles above.
Within the ivy-clad walls, the multi-level church house of contemporary interior can host up to six guests in its three bedrooms and two baths, including a Roman bath spa room fitted in the master bedroom, with a 150-year-old leadlight windows overlooking the hustle and bustle along Fitzroy Street. Not to mention, the rooftop turret, where guests can take in the sweeping views of the parks and suburbs as far as the eyes can see.
Prefer something smaller in the same neighbourhood? Here's a one-bedroom in another converted church house in Fitzroy.
5. 1900s Church Conversion in Oakland, California
If your wanderlust is due east past the Pacific towards Oakland in California instead, this Airbnb Plus stay may just be your cup of tea – or rather sip of wine, and bite of bread.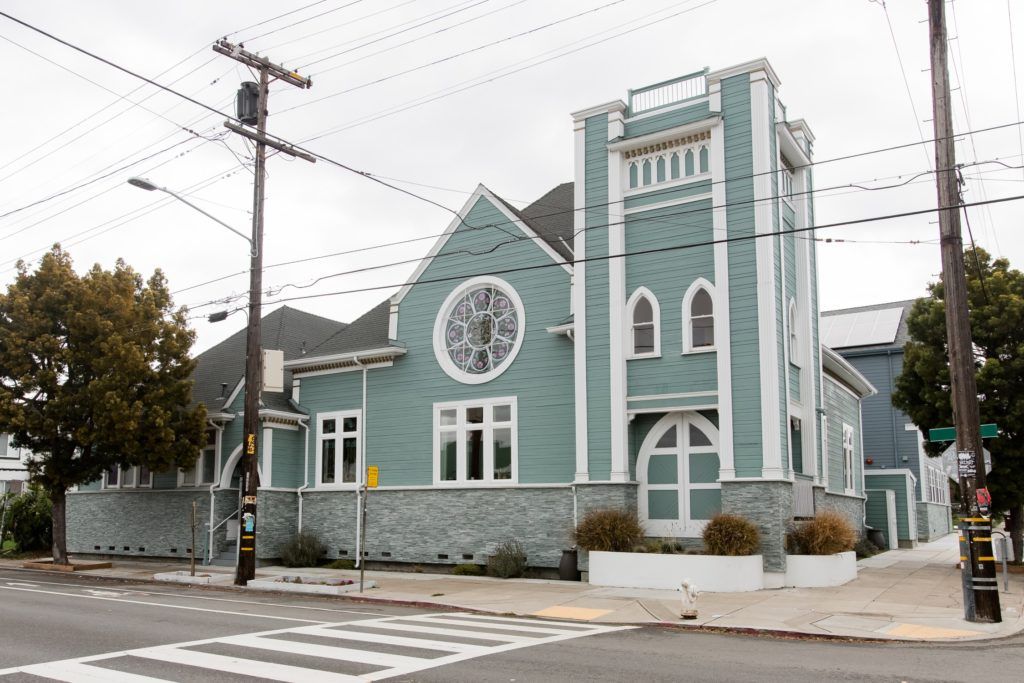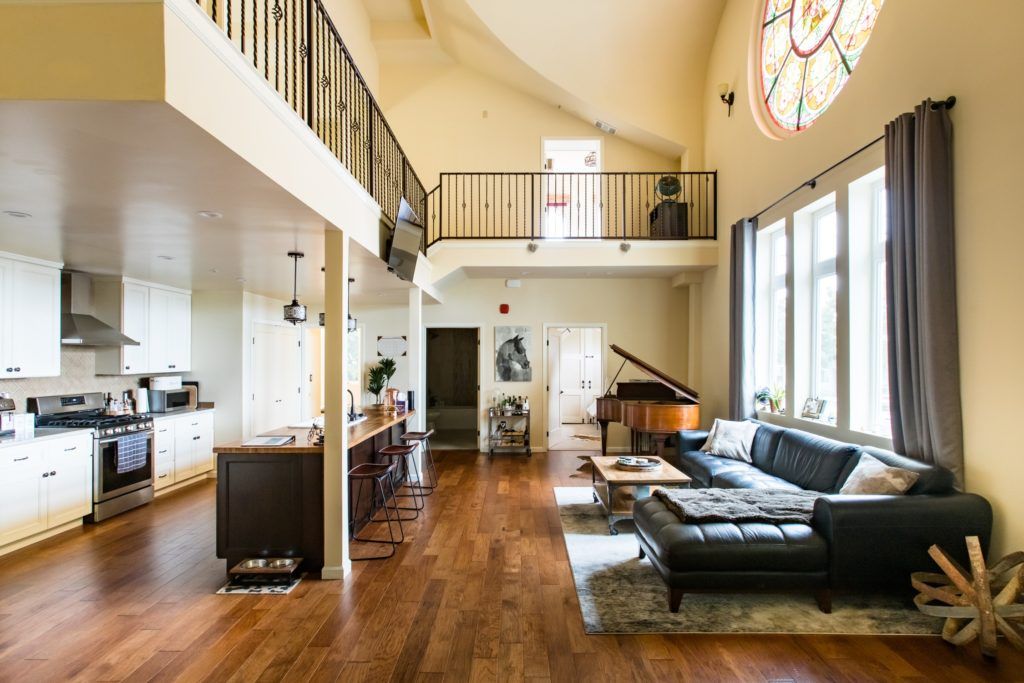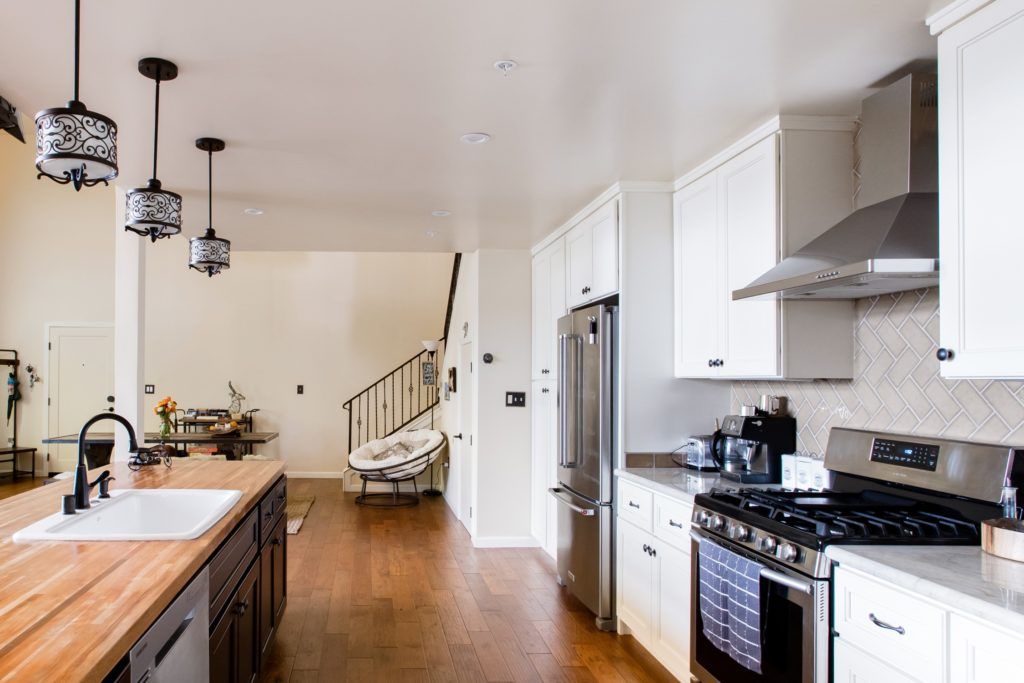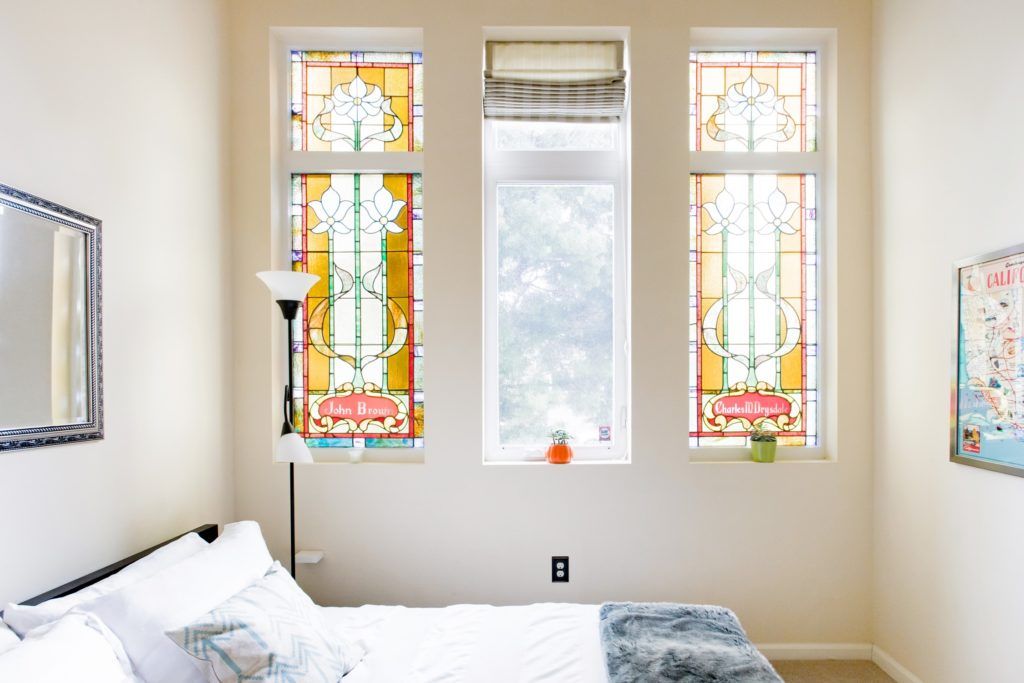 Practically neighbours with the musically-inclined Berkeley town, and a mere 30-minute drive to the iconic Golden Gate Bridge, this church house conversion features original structures dating back to 1907, with stained glass windows complementing the 20-foot tall ceilings, and wrought iron and wooden fixtures to go with the baby grand at the corner of the living area – you know, in case you have a musically-inclined friend from Berkeley coming over.
With a capacity of up to seven guests in the three-bedroom and two-bath retreat, the modern touches of Alexa-controlled lights, shades, thermostat and music add character and convenience to the stay.
Heading to Greater London instead? Here's a modernised gothic church house for your consideration.