NESTLED in the untouched cove of Quy Nhon (pronounced kwee-nyon) lies the newest Anantara resort. A total of 26 ocean-facing villas each with their own private pool are spread out over the carefully manicured compound spanning 7.2 hectares. Half the villas are situated on a hillside and wrapped with lush foliage, while the other half sit just a stone throw away from the beach. While this might seem like a cookie-cutter resort, the experiences available for all guests at the Anantara make it anything but. The seclusion of Quy Nhon plus the relatively small guest capacity would guarantee a private holiday for you and your partner. But there is still a myriad of activities despite the Anantara Quy Nhon's isolation. While still preserving the DNA of Quy Nhon through the smart use of design and locally-sourced materials, the Anantara still manages to make almost every aspect of the resort highly Instagrammable. Yes, you'd have tons of material to incite the envy of your peers stuck behind a drab office desk, plus a lot more for those #throwbackthursday posts where you want to be "brought back to paradise."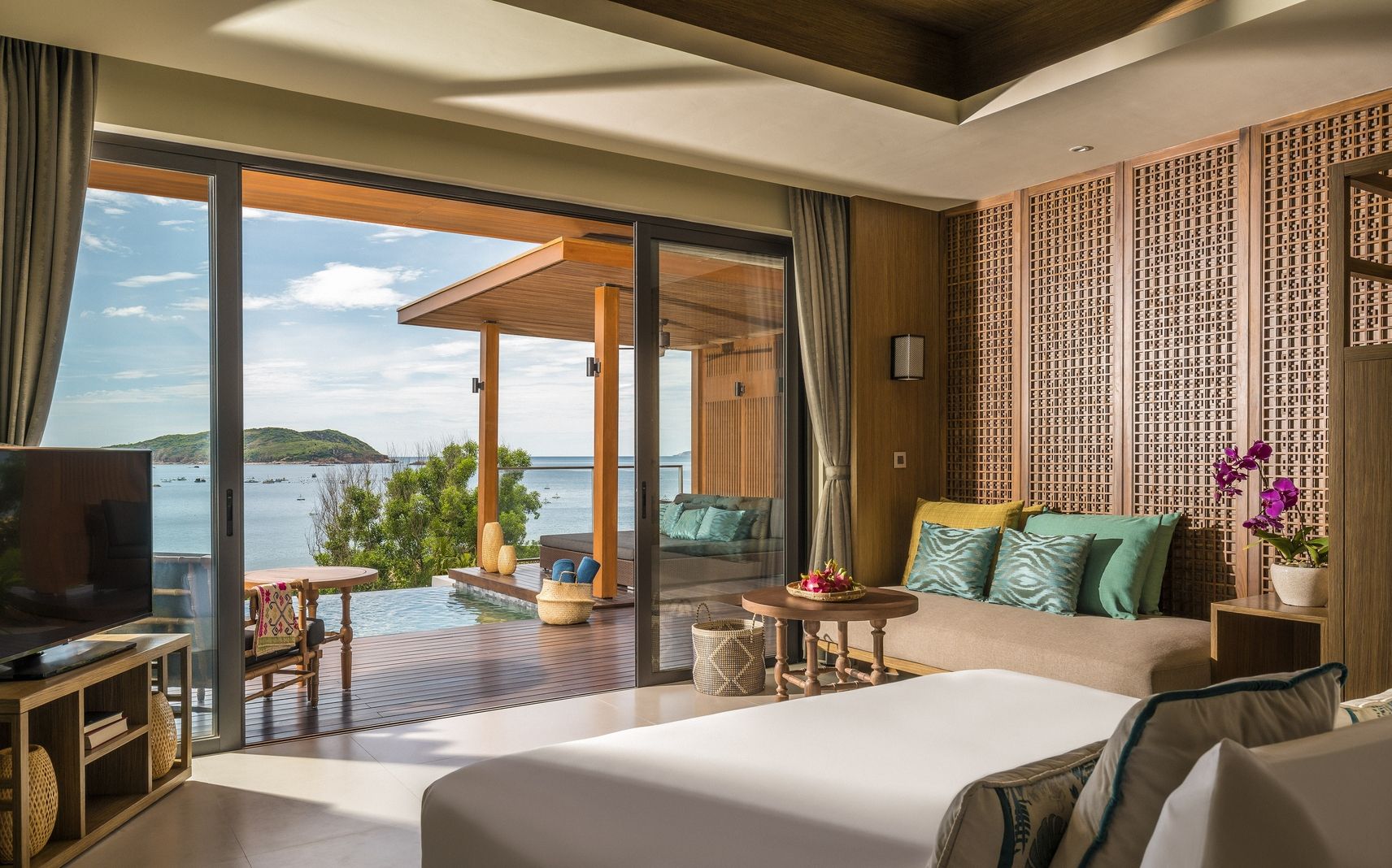 Seeing as the Anantara Quy Nhon just opened in mid-November, all your shared experiences will be one of the first to appear on social media platforms. You'd be hard pressed to find someone that can say they've done yoga in a pagoda, or have a monk come into their villa to teach them the ways of meditation. These aren't just gimmicks, by the way. Having worked closely with Quy Nhon's Department of Tourism, the locals that have been engaged to provide a truly authentic Vietnamese experience are friends and family of the resort's staff.
"Anantara is all about guests experiences," said Kate Jones, Minor Hotel's Director of Public Relations for Vietnam. "In every destination where we have a property, we look for these locally styled experiences and what you can do to get under the skin of a destination, so you can take back some good memories and experiences of your holiday."
A stay at the Anantara Quy Nhon truly balances the yin of social media and the yang of a genuine cultural adventure. We go through all the potential photo-ops that you can engage in to not only rake in the likes but also to open your eyes to how the people of Quy Nhon live.
On your first evening, head to the Pool Bar, which is exactly what the name suggests, a bar by the main pool of the hotel. Situated right by the ocean, this place is the perfect venue to grab a sunset cocktail as you watch the setting sun. If you want to try something local, there is a selection of Vietnamese craft beers that have been crafted with local ingredients. Top it all off with one of the 140 variants of hand-rolled Cuban cigars, including the Cohiba, Montecristo, and Romeo y Julieta. Get your companion or one of the butlers to take a photo of you with a cocktail in one hand and a cigar in another. Edit, upload, and start watching the likes stream in. Once you've finally had a good rest in your villa and had your breakfast brought to you on a floating pool, you can embark on the signature tour of the Anantara Quy Nhon, the Quy Nhon Explorer. Now, this isn't just a tour where you're belted in the safety of a car, although that is an option. What you'd want to do is to explore Quy Nhon on the back of a vintage Vespa scooter, which is a common sight on the Vietnamese streets. During the tour, you'd be invited into the private homes of a local family for a home-cooked Binh Dinh meal, and attend a hat-making workshop with a 5th-generation Non La (conical hat) maker. These are only some of the experiences on the Quy Nhon Explorer itinerary, which can be customised to your wanderlust whims. The next day, you would want to embrace the wellness trend sweeping Vietnam. There are several wellness journeys to choose from (1 day, 3 days, 5 days), but we reckon the highlight of the Anantara Quy Nhon's wellness programme is the Pagoda Yoga Meditation Journey. For two hours, you'll undergo a yoga session in a Cham temple ruin that overlooks the city, something no studio can replicate. If you have a drone, this is the place to let it fly and capture some fantastic shots of the Quy Nhon landscape. We were also told by Jones that in the coming months, you would be able to have a meditation session in your own villa with one of the local monks that had blessed the resort on its opening day. If that doesn't make your Lululemon-wearing followers green with envy, we don't know what would.
Finally, the resort also has a bunch of activities you can arrange as filler content on your Instagram feed. You can play golf on the 36-hole, Jack Nicklaus-designed course, or have a picnic lunch on one of the many uninhabited islands that are accessible via kayak. If you're up to a more cardio-intensive romp, there are also biking routes that take you to quaint villages surrounded by vast rice fields and snorkelling adventures for you to make the most of your GoPro camera. As you start checking out of your villa, albeit unwillingly, you would have likely gained a better understanding of the Vietnamese culture that hasn't been stained by the demands of tourism. Oh, and you would have an abundance of social media fodder to last you a good while, at least until your next vacation.