Remember how Barney Stinson from How I Met Your Mother always enjoyed giving himself challenges for no apparent reason? Well, that's what we'll do today at AugustMan. The challenge: to travel for one-week with just hand-baggage weighing seven kilograms or less.
This challenge is based on Singapore Airlines' general baggage restrictions for premium economy class: one-piece hand-baggage (7kg) with a liquid restriction of 100ml each.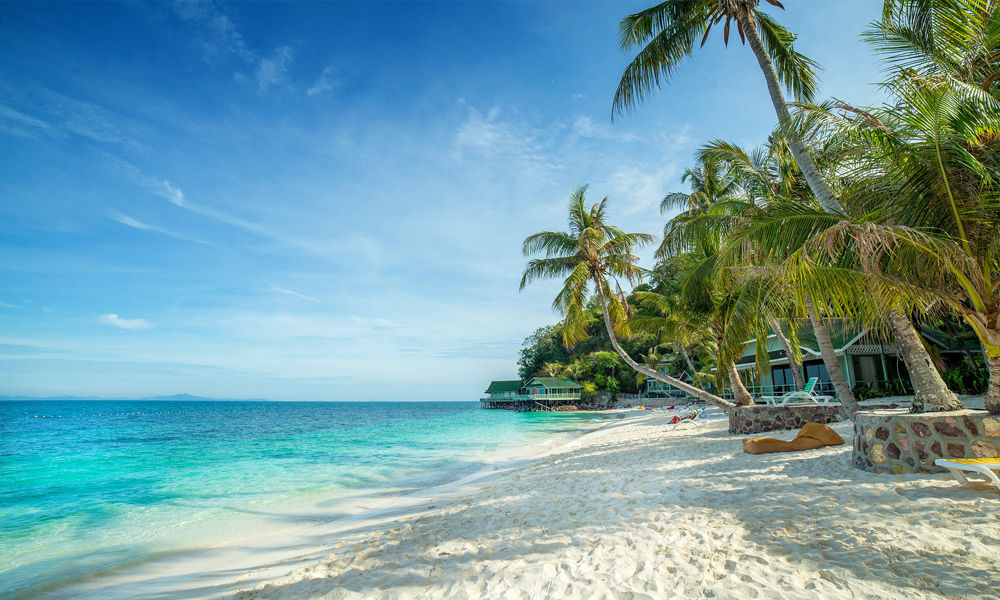 travel bag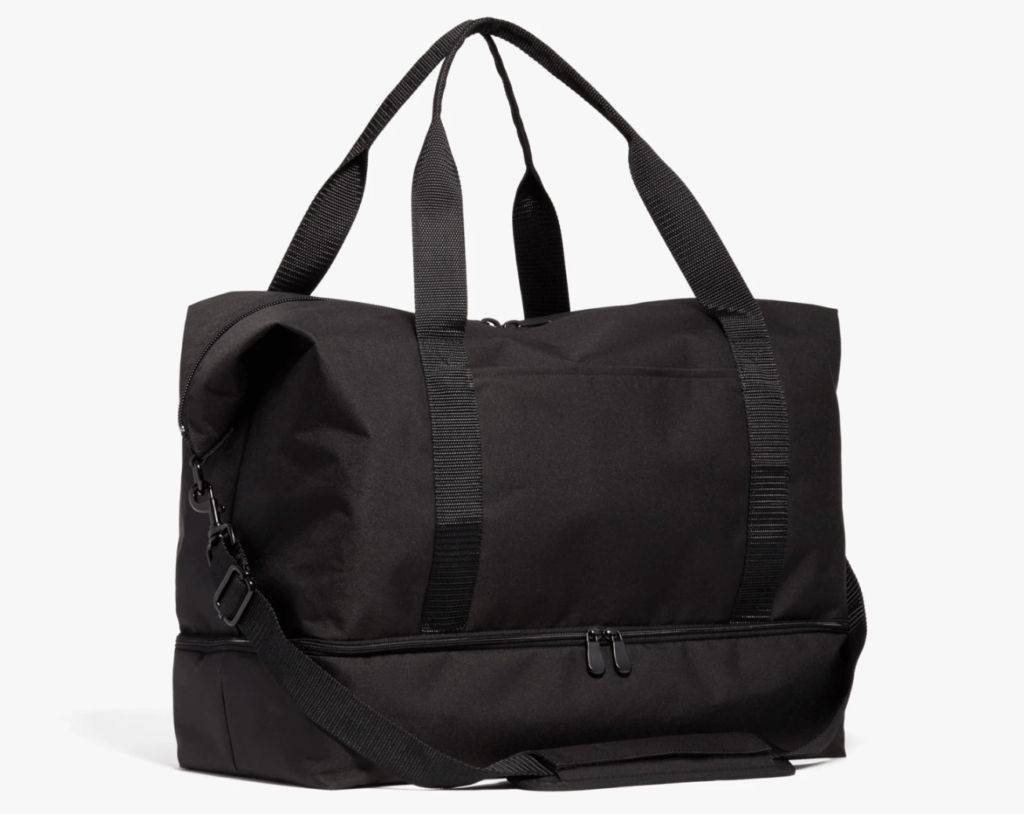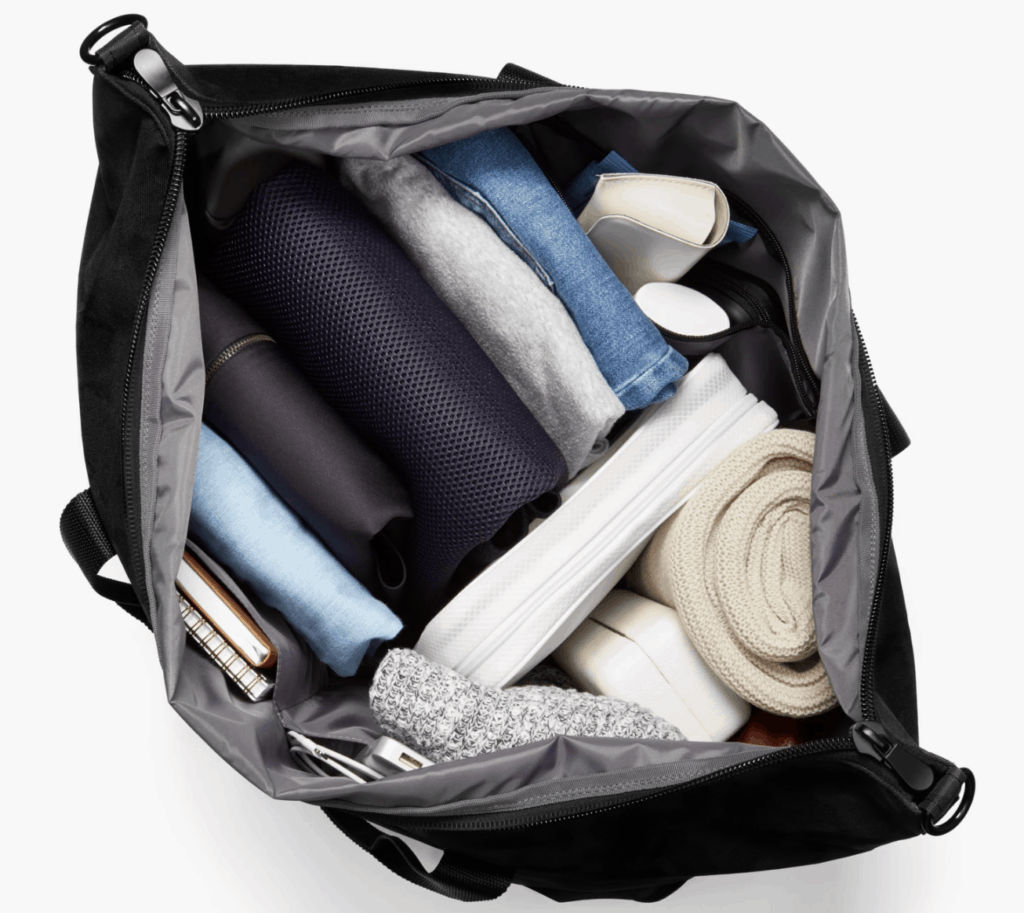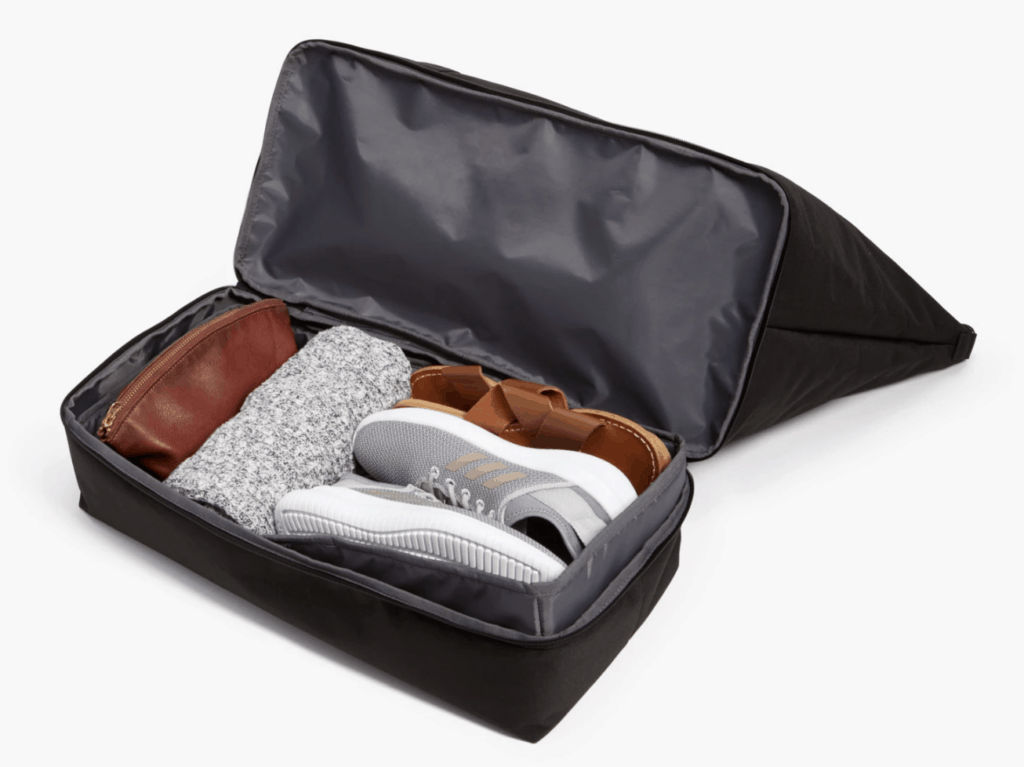 No matter where you vacation, it is always good to be ready and stylish. Lo and Sons' Catalina Deluxe luggage fits the bill. In addition to its spacious interior, it keeps travel items in tidy compartments and ensures convenient access to the necessities like passport and devices. The travel bag also allows travellers to carry it in the manner they prefer — as a tote or a messenger. On top of that, it's made of recycled polyester, which means better water-resistance and friendlier on the environment.
The Catalina Deluxe (recycled polyester): $153, S(size), 1.08kg
grooming & shower kit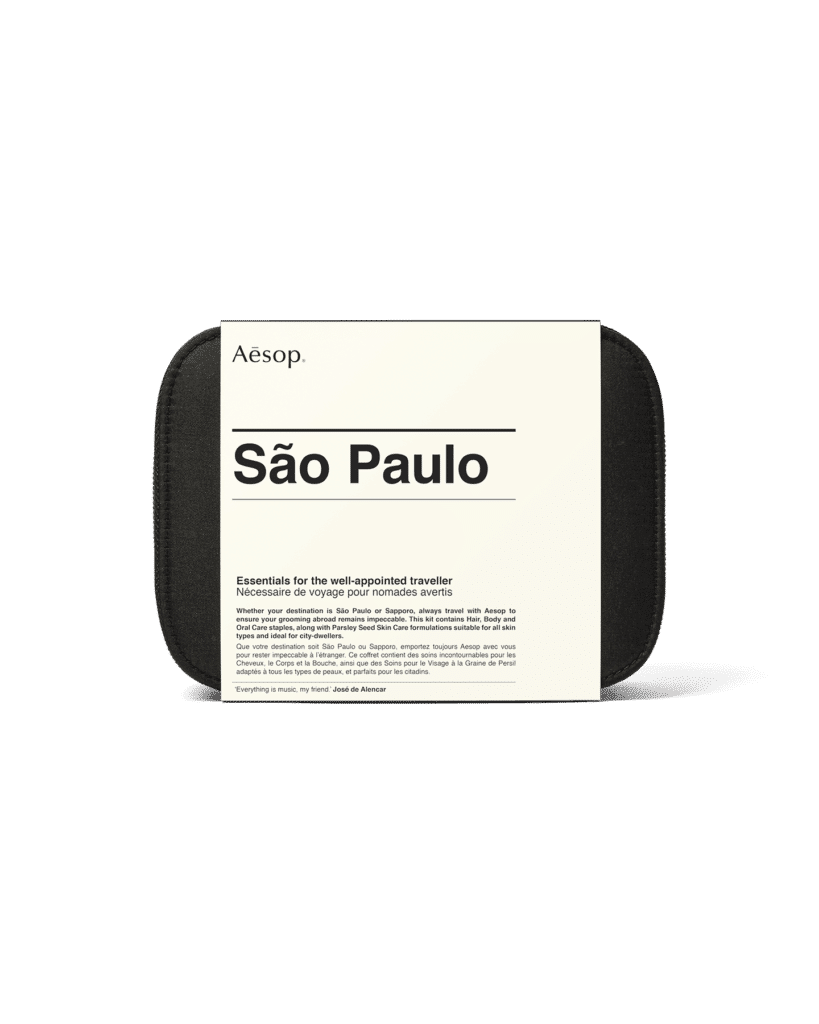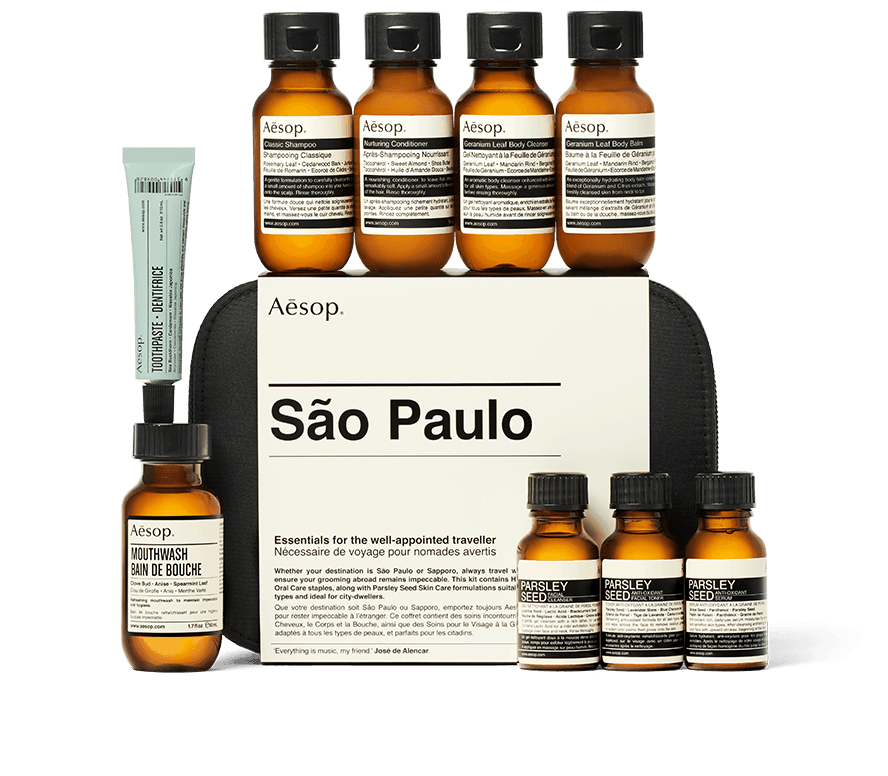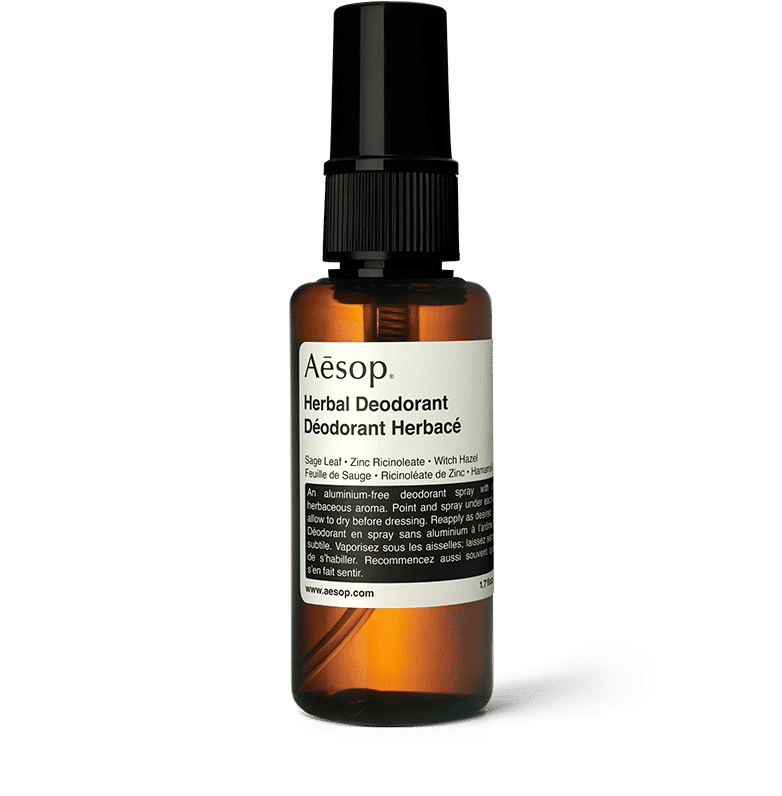 To look good and smell good, rely on Aēsop's São Paulo kit and herbal deodorant. The Australian skincare label's São Paulo kit comprises nine travel-sized essentials that tackle oral hygiene, skin and body care that suits all skin types. Being aluminum-free, Aēsop's herbal deodorant is also competent in controlling odours without clogging up pores.
São Paulo travel kit: $105, 500g; Herbal deodorant: $45, 500g
garments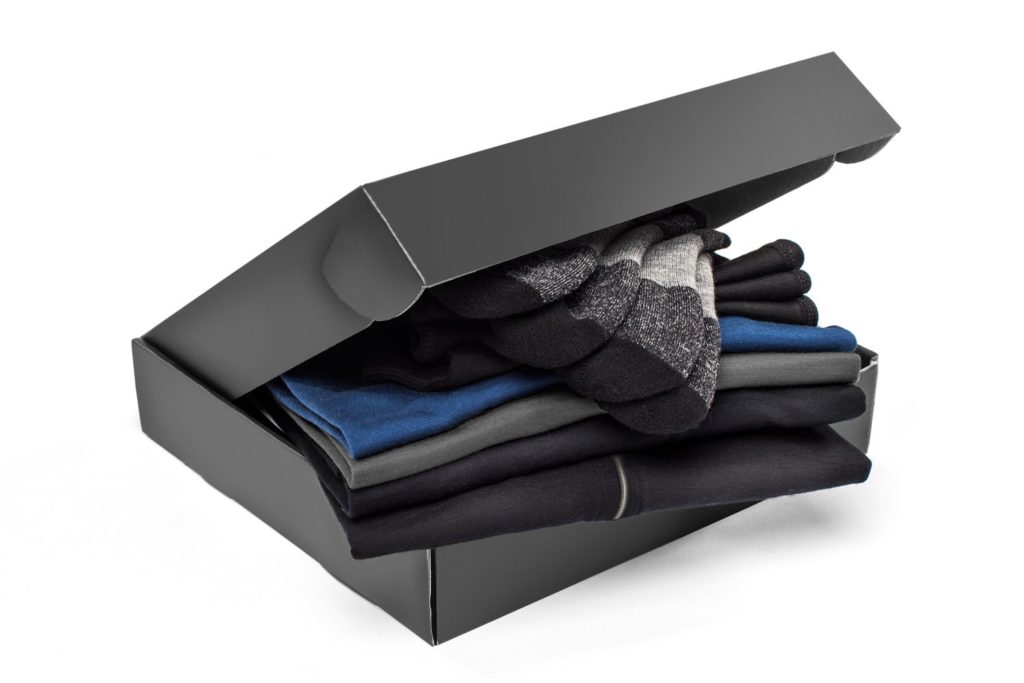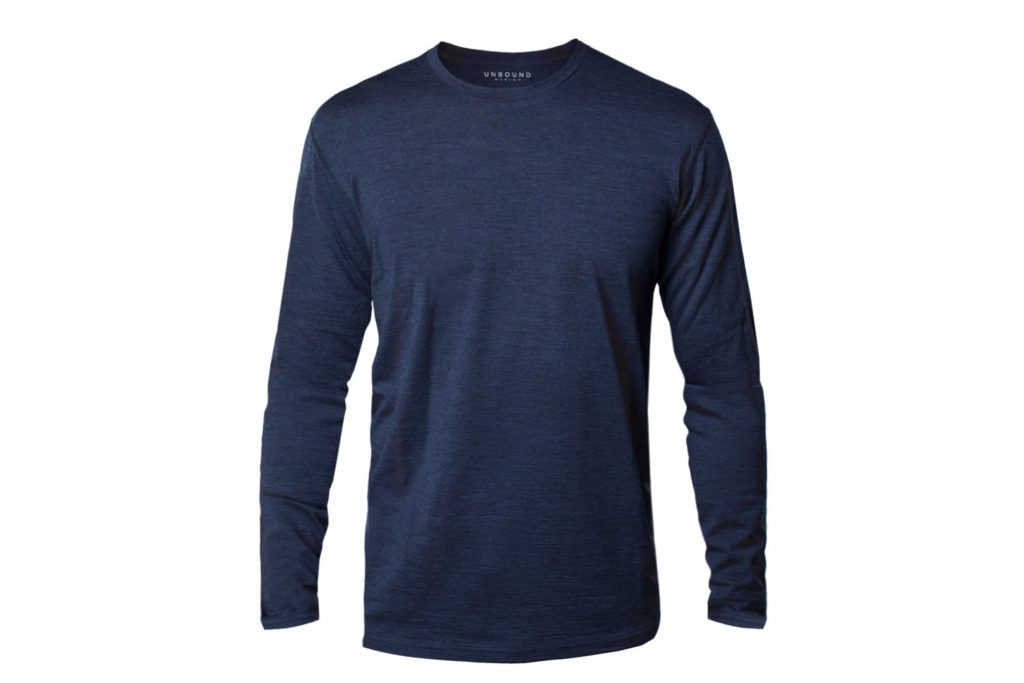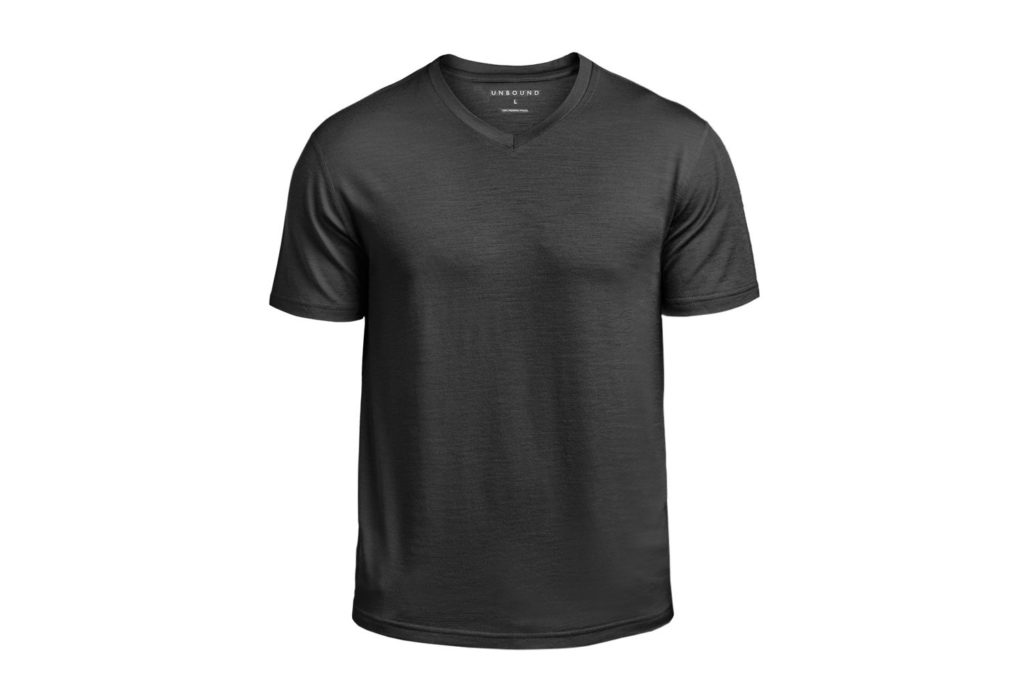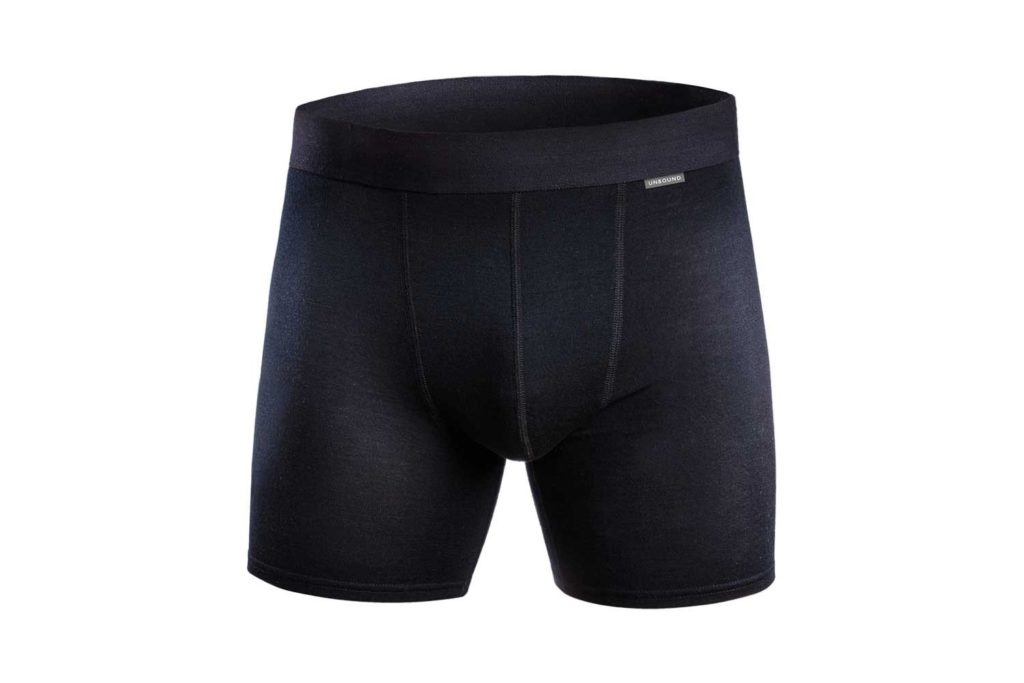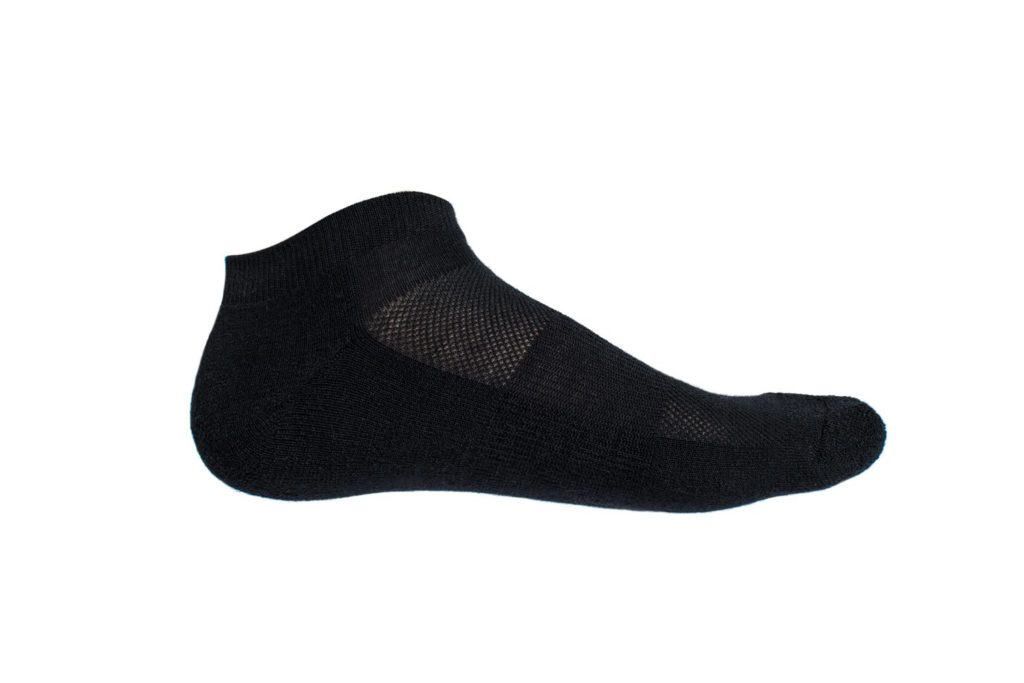 Unbound Merino believes less is more, so naturally its products are perfect for travelling light. The brand is one of the best in ensuring an odour-free journey (means you'll never have to wash your clothes again). This is possible with its proprietary Merino-wool technology that is breathable, insulating, quick-dry and wrinkle-free. And that goes for its T-shirts, shirts, outerwear, undergarments and socks. Since this getaway lasts for a week, pick the Ultimate Unbound Kit and you're good to go. It's really about living better with less (shout out to minimalist living).
Ultimate Unbound Kit: $514, 1kg or less.
bottoms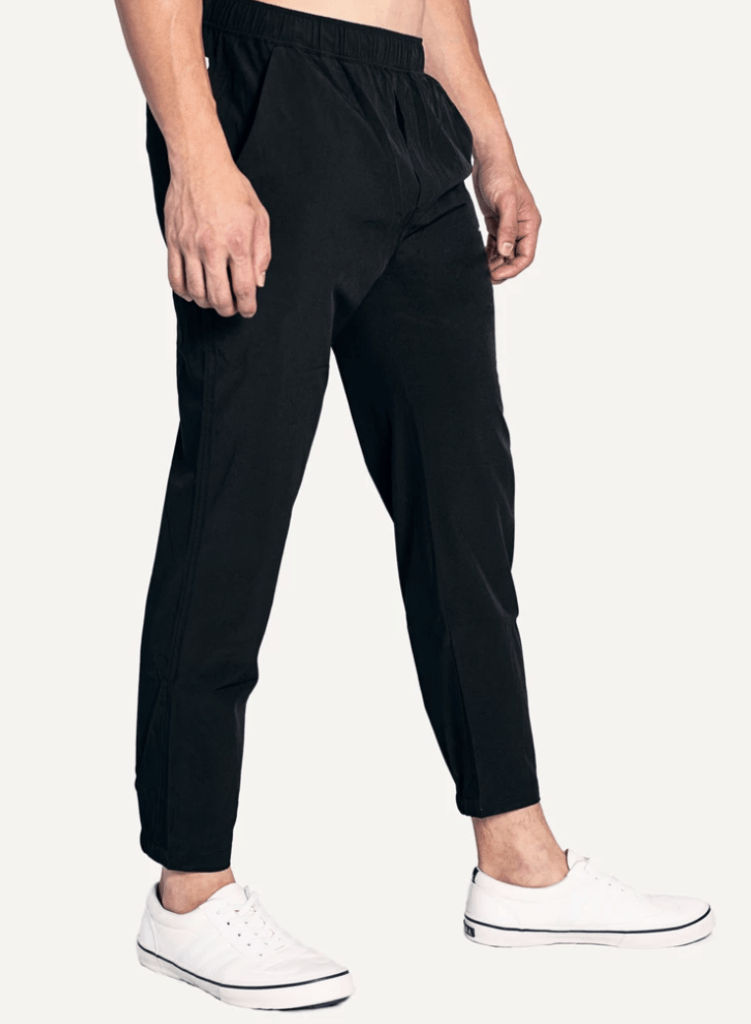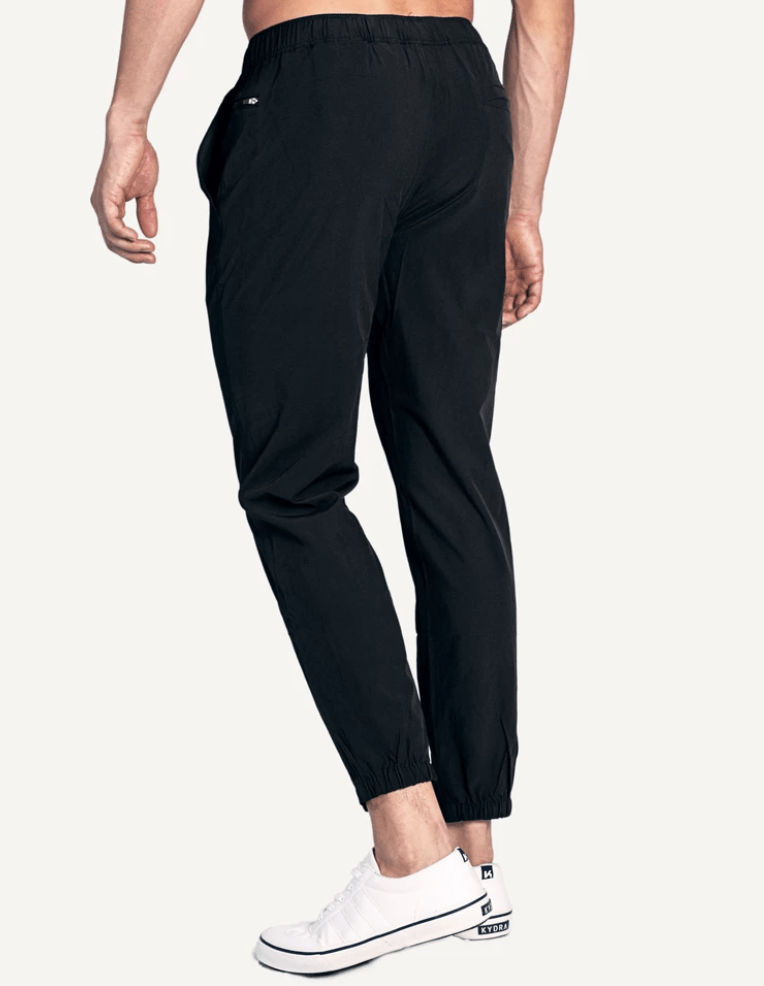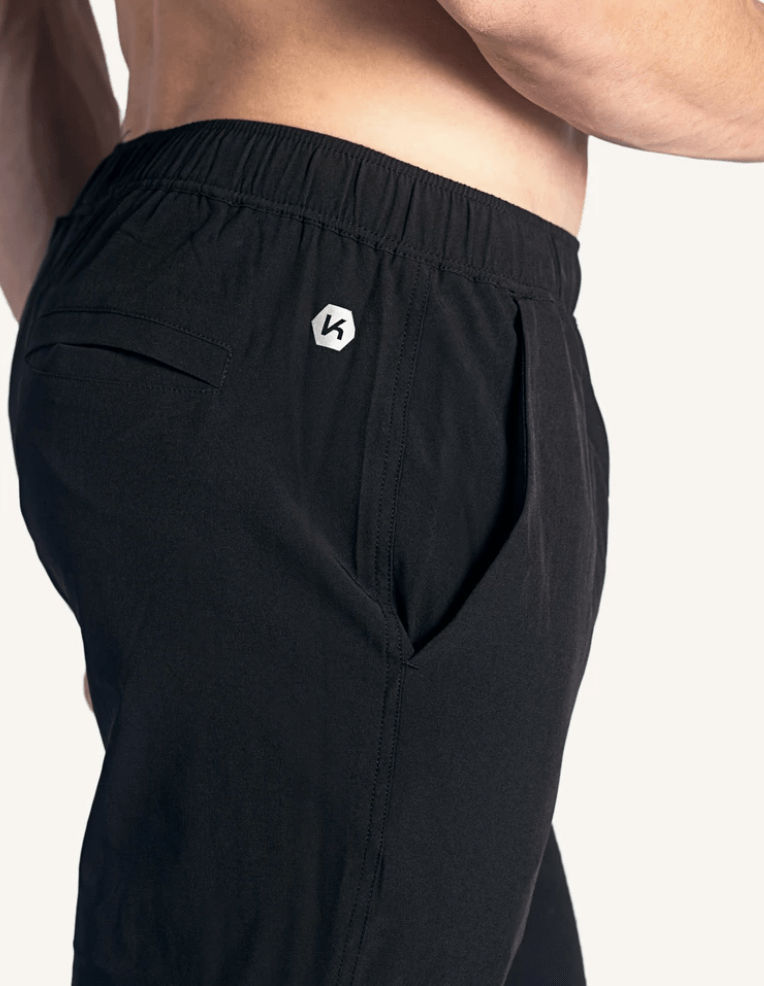 From our very own backyard, Kydra's flex joggers is suited for both rural and urban travels. The elasticised waist and airy leg panels allows the wearer to comfortably handle any activity. It also has two pockets — a seamed-trouser pocket with zippered-pocket; suitable for holding mobile devices and safe-keep travel bills. Coming in ankle-cut length, its slim silhouette adds a refined and casual finish. Our advice: three sets of flex joggers should see you through the trip.
Flex joggers: $78 each, 1kg or less.
shoes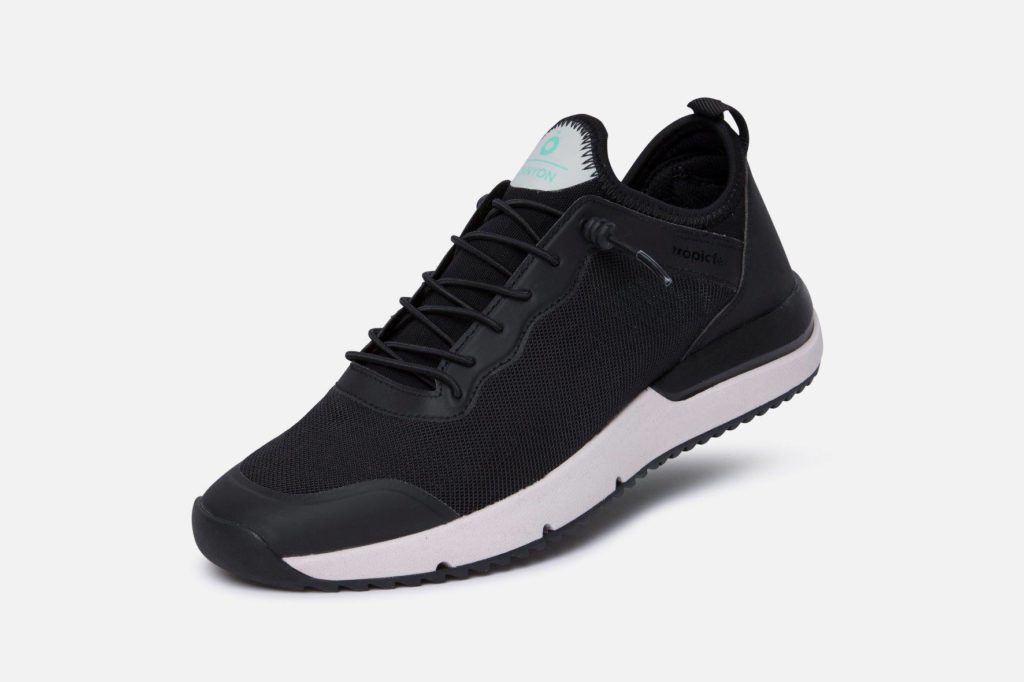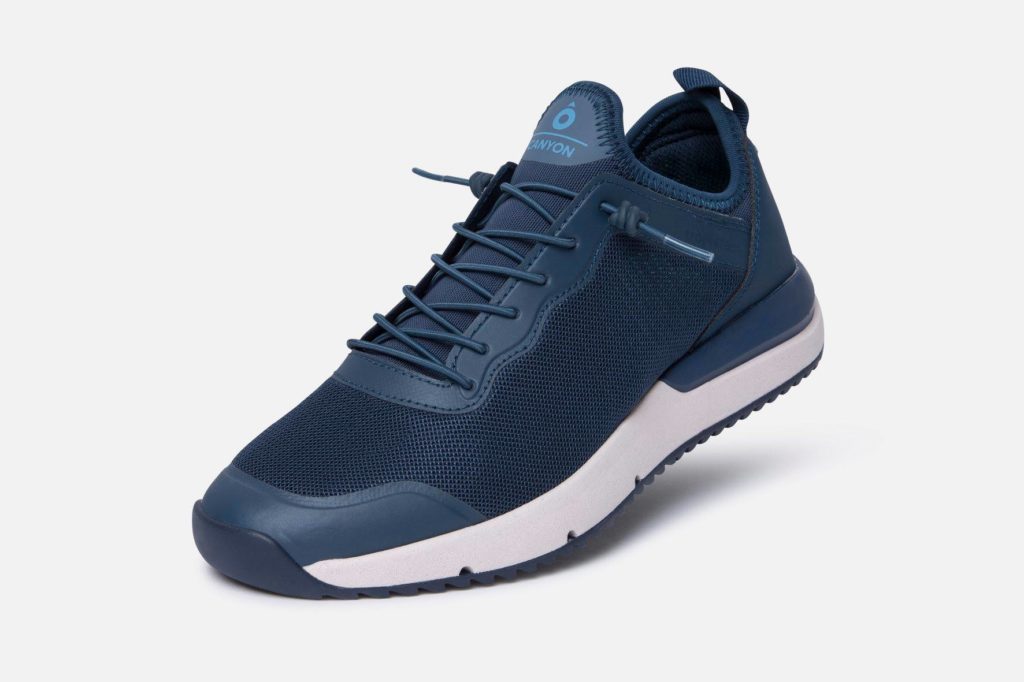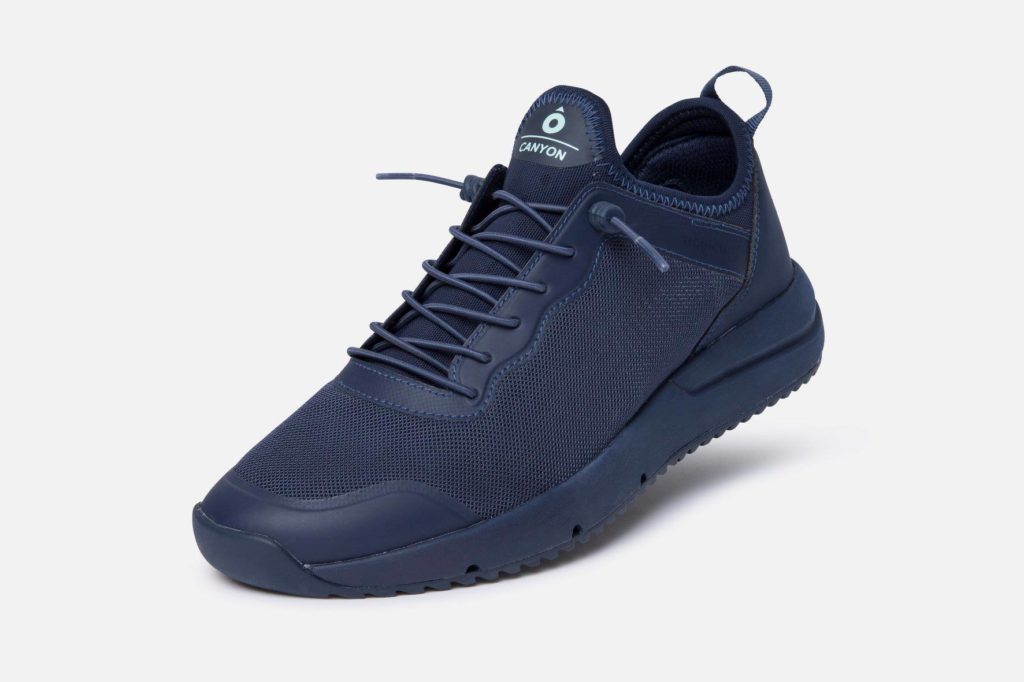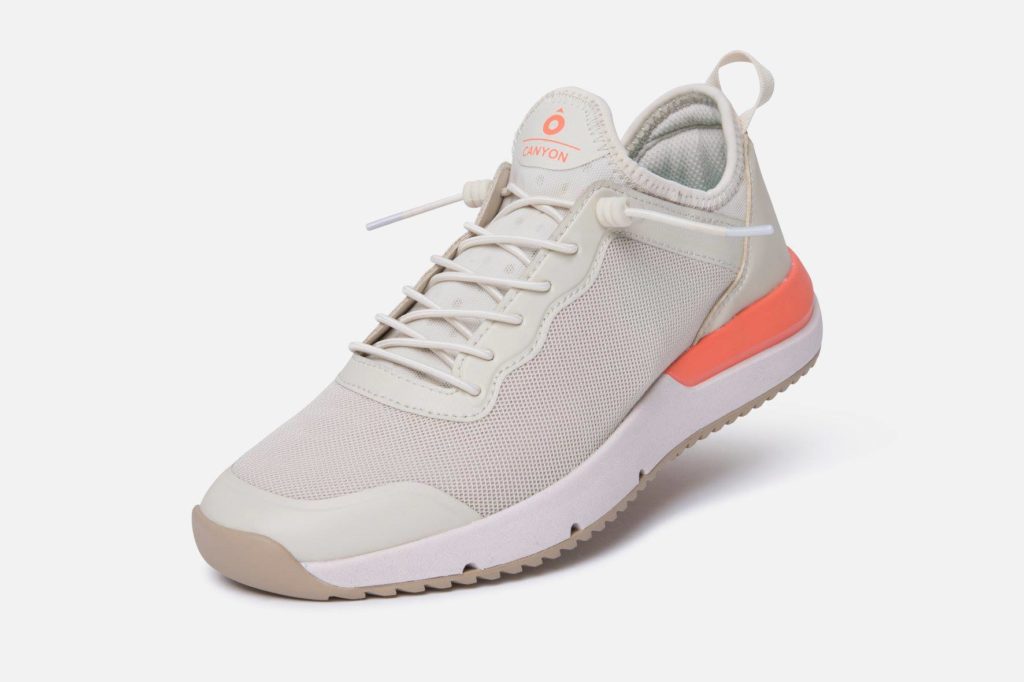 Finally, complete your hand-luggage with Tropicfeel's ultimate travel shoe — Canyon. Those days of having different shoes for different activities are over. Part of an Indiegogo project, Canyon is an all-in-one shoe that withstands pressure from any terrain. Its quick-dry Sciessant Curb and odourless Agion technology make it perfect for wet environments. Canyon is also light-weight and slip-resistant; not to mention, its DualCushion outsole enhances the comfort that edges conventional sneakers. Plus, its slip-on SlipSock technology also permits travellers the freedom to wear with or without socks.
Canyon: $122, 500g or less.
Total weight: four kilograms to five kilograms or less.
Challenge accepted, challenge completed.
written by.
Lester Tan
Lester is into films, food and basically anything culture related under the sun.