The thriving wilderness that resides in Africa is something you can't find elsewhere in the world. More specifically, Tanzania's scenery goes hand in hand with its fauna — so it's where to stay in Tanzania that matters for the best savannah experience.
Its most popular attraction is the Serengeti National Park, a safari mecca populated by the "big five" game. You'll find elephants, lions, leopards, buffalos and rhinos — the most difficult animals in Africa to hunt on foot.
To fulfil that ultimate sub-Saharan fantasy, here's where to stay in Tanzania for an exploration in plush comforts.
This article was first published on Lifestyle Asia.
01
Singita Faru Faru Lodge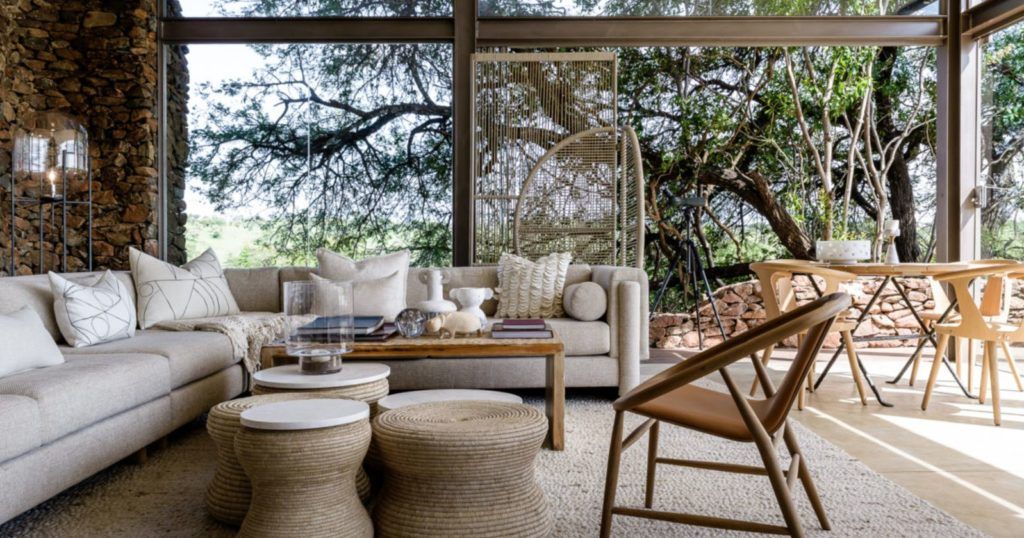 Singita Faru Faru Lodge is a newly refurbished haunt in the Grumeti reserves of Serengeti.
The lodge offers nine spacious bedroom suites set within Singita's 350,000-acre of private reserve, featuring contemporary African design flavours against a Grumeti River backdrop.
Its vast outdoor decks and airy enclaves for dining and drinks also allow for inviting connections with nature.
Activities wise, you can choose guided safari drives, mountain biking and even hot-air balloon rides at its neighbouring lodges.
02
Andbeyond Lake Manyara Tree Lodge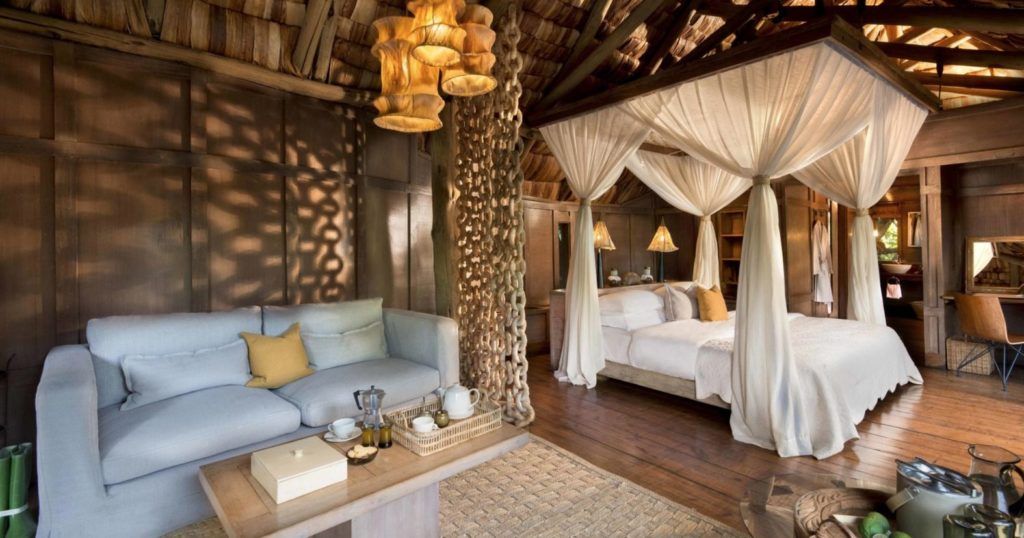 There's no resisting a treehouse stay cradled in the boughs of a mahogany forest.
Andbeyond Lake Manyara Tree Lodge houses nine charming, stilted treehouse suites shaded by a canopy — an exclusive safari abode in the game-rich wilderness.
The guest areas overlook a forest boma (outdoor dining area), where you can see your dishes prepared in an interactive kitchen while enjoying splendid forest scapes.
Activities wise, soak in Maji Moto hot springs, a massage sala or the sceneries of Lake Manyara itself.
03
Four Seasons Safari Lodge Serengeti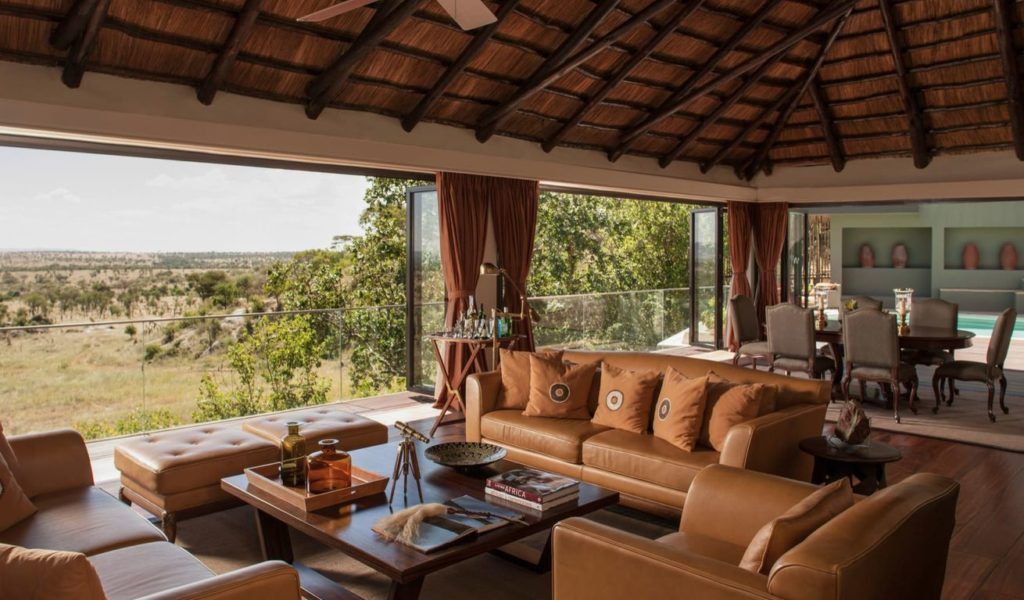 At
Four Seasons
Safari Lodge Serengeti, guest rooms feature local textile designs, four-poster beds and open-air sundecks to keep you connected with the wild.
Your telly can even notify you when animals approach the nearby waterholes, so you'll never miss a good photo op with the creatures.
How you enjoy savannah life is entirely up to you — lounge by the
infinity pool
or immerse in a cultural Maasai experience with African
feasts
and dance, all underneath the endless turquoise sky.
04
Neptune Ngorongoro Luxury Lodge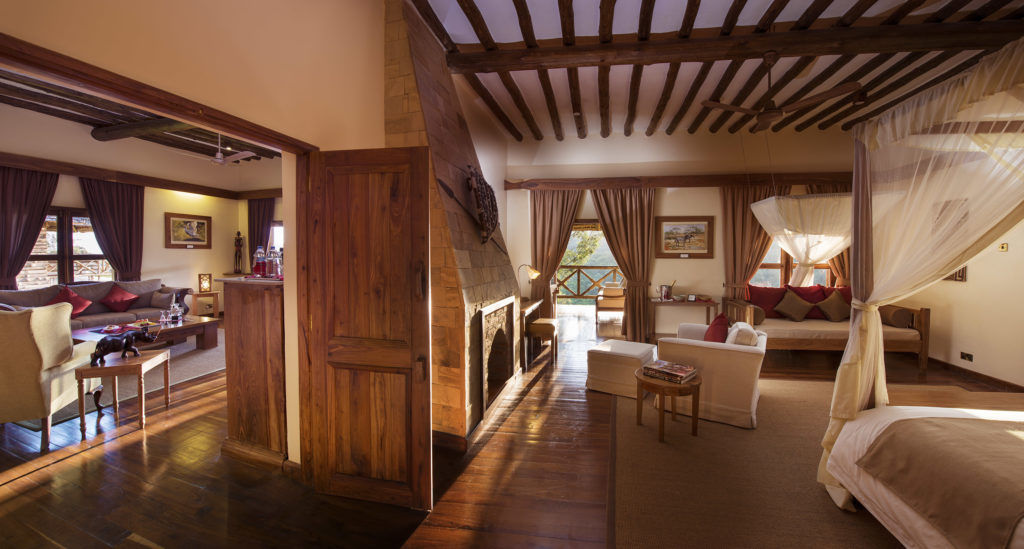 Neptune Ngorongoro Luxury Lodge houses 20 spacious log cabins amongst acres of virgin Tanzanian bush in the Ngorongoro volcanic landscape.
Its proximity to the Ngorongoro Crater is why you'll pick this haunt. Just a 20-minute drive away, you'll find the largest concentration of migratory wildlife species in Africa.
This accommodation completes with a fireplace, an in-house restaurant, a bar as well as a private viewing terrace overlooking the best vistas of the savannah.
05
Kilindi Zanzibar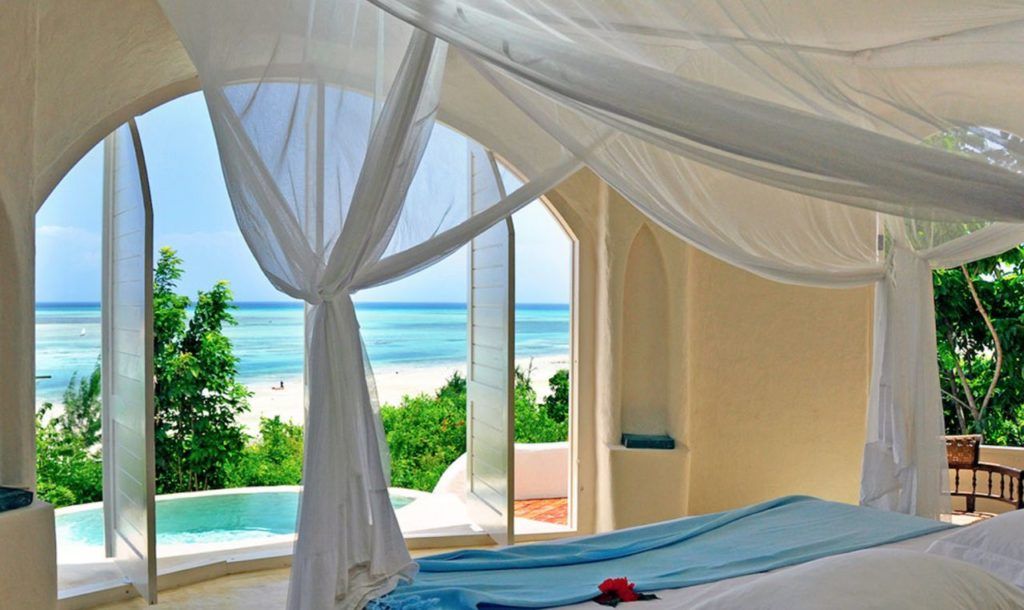 Kilindi Zanzibar features 15 eastern-styled pavilions across 52 acres of lush tropical gardens. Its a charming hideaway, nestled in the casuarina forests of northern Zanzibar.
Each pavilion includes a private plunge pool and domed living spaces — a luxurious open-concept design that allows cool sea breezes to flow through its pavilions.
Besides exclusive dining options, you can relax at its cascading water bar overlooking a 25-metre infinity pool and before you, an unrestricted view of the Indian Ocean.