As a culmination of the 50th anniversary celebration of the Monaco, TAG Heuer created a one-of-a-kind Monaco Piece d'Art. This restored and decorated version of the original Monaco in 1969 was submitted to Phillips in New York for the Game Changers watch auction, that took place in December 2019. Proceeds from the auction will be donated to the US charity United Way of New York City. Dedicated to improving the lives of underprivileged children and families, TAG Heuer will support United Way of New York City's education campaign ReadNYC. The Monaco Piece d'Art was reworked by TAG Heuer's in-house experts in the Vintage After-Sales department. Selected from the TAG Heuer Museum at the brand's headquarters in La Chaux-de-Fonds, Switzerland, the timepiece features the original Calibre 11 – the first automatic-winding chronograph movement, launched in the Monaco in 1969 – and the original steel bracelet.
The most outstanding aspect of this unique timepiece is the decorated movement, now visible through the transparent case-back. Initially, the case-back was closed, but the highly skilled watchmakers at TAG Heuer cut out a circle of the stainless steel and replaced it with sapphire crystal. This enhancement provides an unobstructed view of the decorated movement within. The watchmakers disassembled the movement and components and worked on every part of the chronograph module. This included bevelling all the components and enhancing the parts with straight graining, mirror-polishing functional surfaces and screw heads, and adding three new jewels to bring the total to 20 rubies.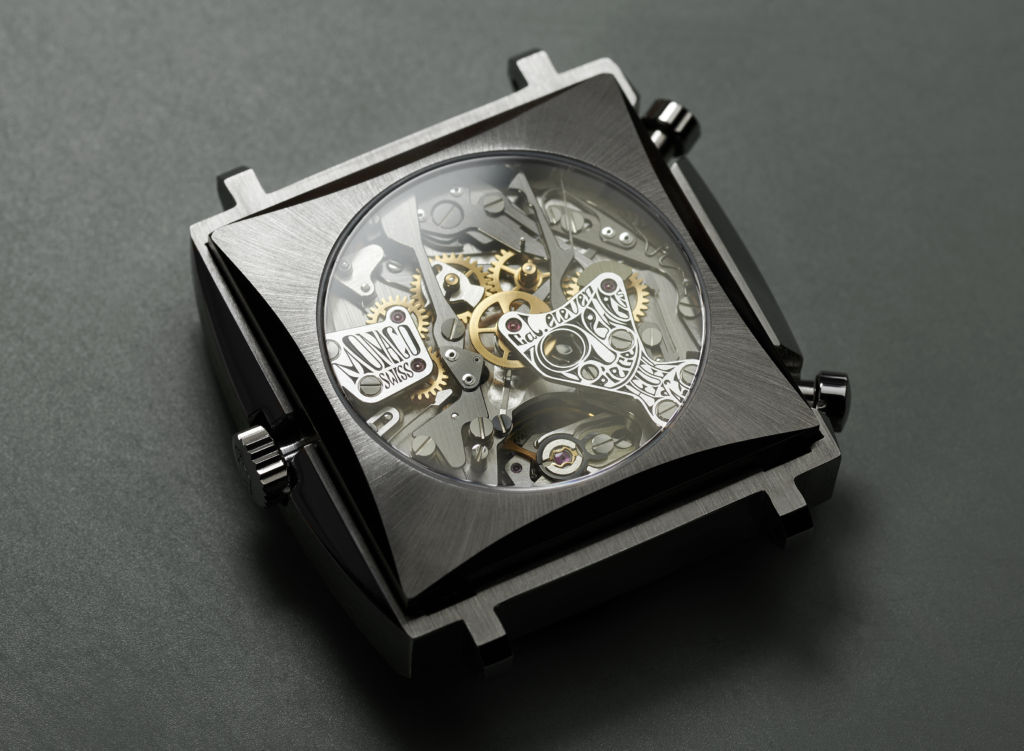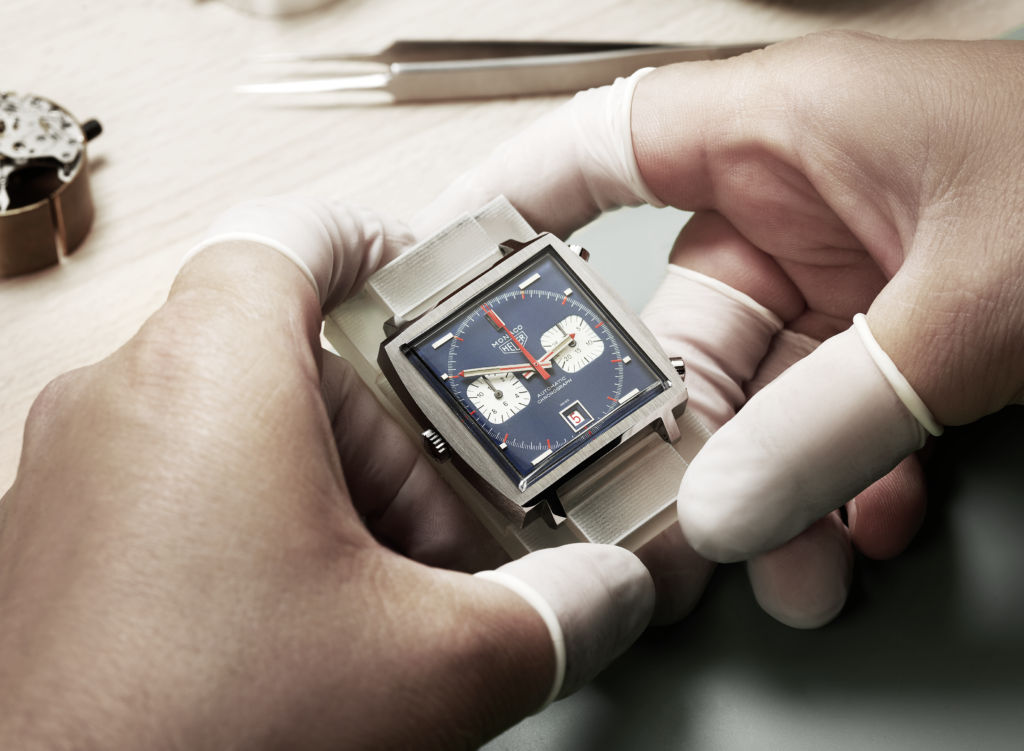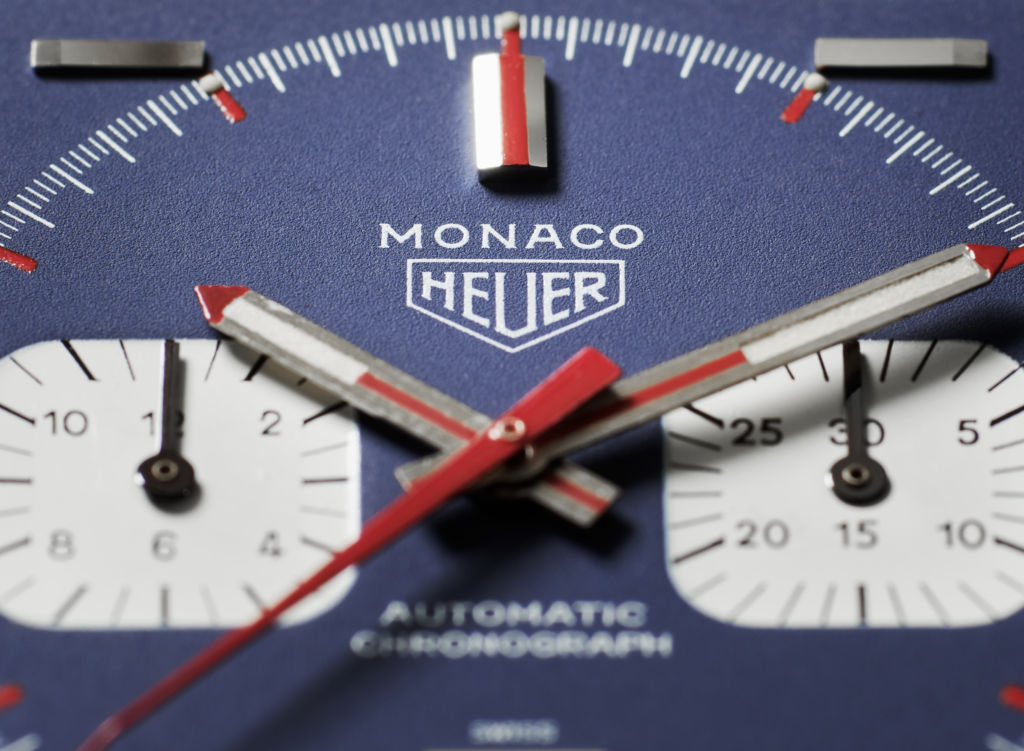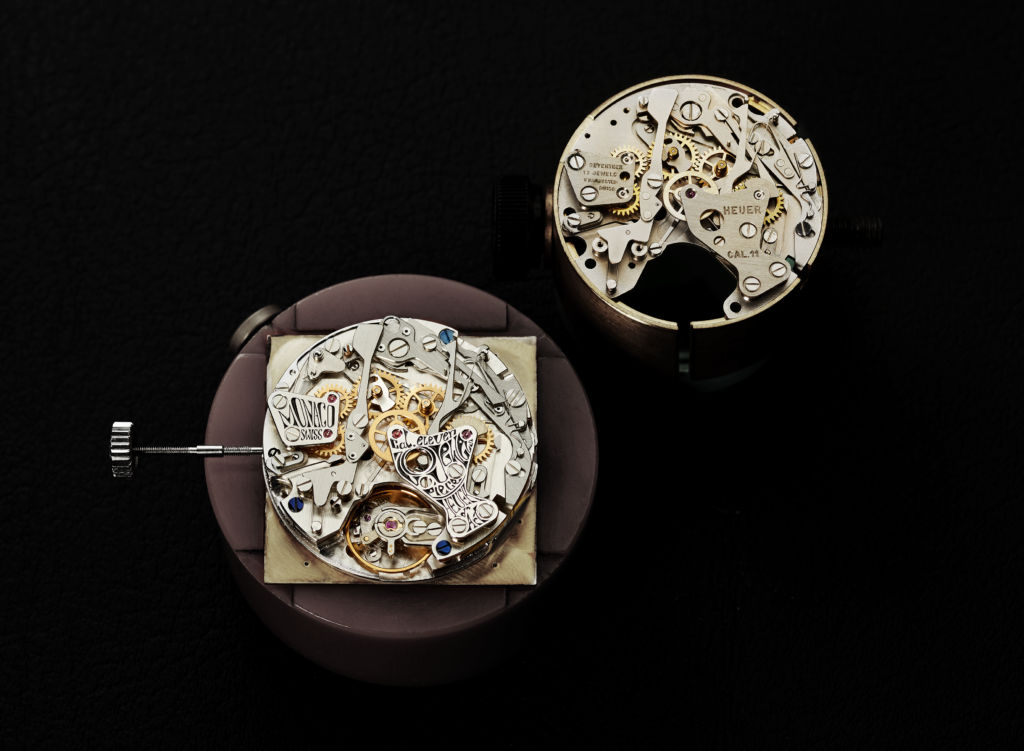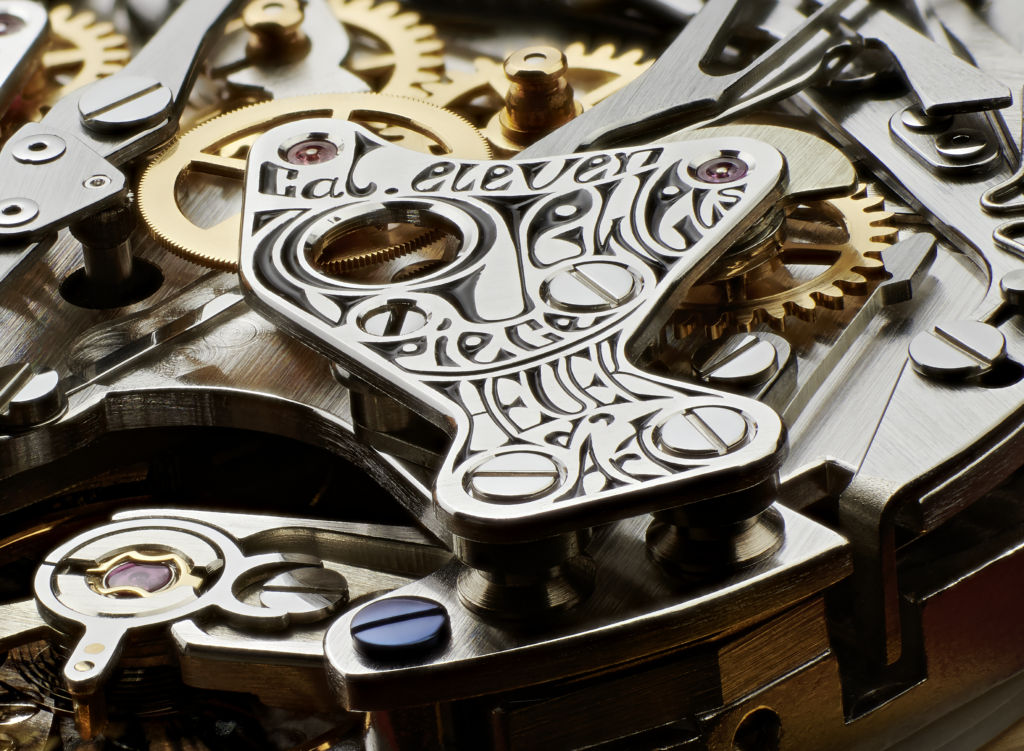 The most impressive artistry is visible on the bridges; engraved by hand, the words "Cal. eleven" feature on the chronograph bridge for the minute and seconds counter, with "Monaco" appearing on the hour counter bridge. The two bridges had to be remade, as the originals were too thin for the elaborate engraving work. The date disc was also replaced, with the numerals now in red instead of black.
The Monaco Piece d'Art is presented in a special wooden box decorated with red lacquer. The white leather interior holds the stainlesssteel circle cut out from the case-back and a loupe. The intricate case-back is captured in a piece of artwork by renowned visual artist Julie Kraulis. The 18 × 18-inch black-and-white drawing is framed in the same wood as the watch box. A copy of Paradoxical Superstar, signed by TAG Heuer's honorary chairman Jack Heuer, comes with the distinctive watch. The book was published in honour of the Monaco's 50th anniversary and includes archive excerpts and sketches of the designs and movements of the iconic timepiece.