Money is a commodity, accepted by general consent as a medium of economic exchange. Money is often used to measure success and can buy you the freedom to do what you want. It is a source of pride and self-esteem. With the help of money, our basic needs of food, shelter clothing, and healthcare are looked after. Money provides for our loved ones and ensures their well-being, giving us and our loved ones a sense of security, and to a large extent peace of mind. June 2023's money horoscope will help you prepare and plan for the expenses to be incurred during the month. Different planets and houses are responsible for gains, and losses. When the transit activates the aforesaid house or planets your wealth increases or dwindles.
The main houses for wealth and money are the 2nd house and 11th house and the significator of these houses is Jupiter. Therefore, this planet becomes very important in the prospect of wealth. Jupiter in fiery Aries, a friend's house, although it is on the axis of the nodes, it is a benefic planet. Most of the zodiac signs will benefit depending on their placement at birth and the positions and aspects of other planets.
Mercury, the significator of currency will get combust on 19 June. It might impact, technology, business trade, and speculation. Mercury is combustible for a short period so generally, the impact is hardly felt. In fact, according to classical texts, the combination of Mercury and Sun forms a 'Budhaditya yoga' which confers prosperity. The Sun is the source of all wealth. It will enter the Gemini zodiac sign on 16 June. Venus, the significator of luxury is in Cancer and is comfortable.
Saturn will go retrograde from 17 June up till 4 November. This planet is a disciplinarian and will make you work harder to achieve almost everything. Besides the main significators, all planets can give wealth depending on their placement, transit, and the running planetary period. Read on to know which signs will rake in the moolah, and which ones need to be cautious in June 2023.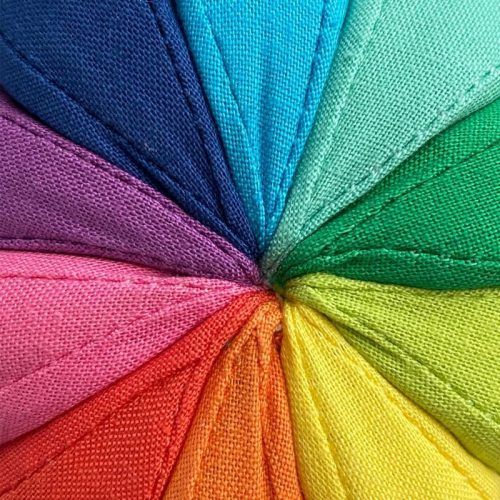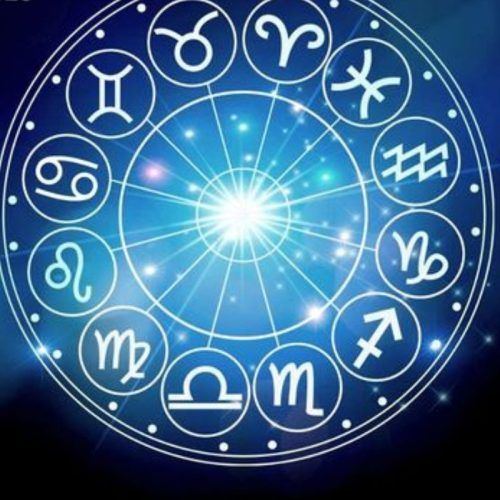 June 2023: Money horoscope for all the zodiac signs
Jump To / Table of Contents Arians are all set to achieve all their financial targets. Increments and promotions are on the cards. If looking for a change, this is the right time. Towards the end of the month, the expenses will shoot. It is advised to conserve your money for the extra outflow. Businesses will do very well, and you can plan for expansion. Obstacles if any relating to work will automatically get removed. Business-related travel is indicated which will give beneficial results. Try not to sign any documents relating to business after 15 June.
02
Taurus money horoscope The natives of the Taurus sun sign will have to work very hard to achieve their financial goals. There will be obstacles and hindrances to achieving your targets. There are chances of some strife at work. Be careful dealing with your colleagues and associates. Things will considerably improve after the second week of the month. Be clear and honest in money matters, your reputation might get tarnished. For businesspeople, this will be a good month as some big profits indicated. Partnerships might not do very well during this time and family businesses might experience losses toward the end of the month. Control your expenses and be judicious with the expenditure.
03
Gemini money horoscope The natives of this sun sign will be lucky with money in the first three weeks of the month and will have an average last week. Expect some unexpected monetary gains. You are likely to get a good bonus or a hefty hike in salary. There are chances of inheritance coming your way. Partnerships in businesses will do very well. A new source of income might be the highlight of the month. Do not blindly trust even your closest associates, and exercise caution. Some cheating and theft are indicated.
04
Cancer money horoscope The beginning of the month indicates average finance. The inflow of money will be less than expected. Work-related overseas travel will be purposeless and should be postponed if possible. Mind your words with your co-workers and keep your seniors in good humour. Status quo for businesspeople, mind your expenses and avoid travel if possible. Be prepared for some unforeseen expenses. The monetary situation will be good for Leo natives. An increase in finances and a good inflow of money are indicated. Seniors will be happy with you and the rewards will be proportional. All your hard work of the past will bear fruit. You might indulge in some luxury items. Mind your expenses towards the end of the month. For businesspeople, this month will be good financially. Your investments will yield rich dividends and business will grow by leaps and bounds. Some unexpected expenses might crop up toward the end of the month. This month will be average for Virgo natives. You will get what is due. Refrain from any kind of investments and extra expenses. You might get good gains from your previous investments. You might gain from court cases if pending. For businesspeople, it is advised that you avoid travel, expansion, and extra expenses. Concentrate on the present and defer future plans for the moment. Do not make any investments and any signing of documents should be done carefully. Any pending court matter will go in your favour. The beginning of June is supposed to be a good time with respect to finance. If expecting an increment, you are likely to get an upsurge. You might win some competitions or lotteries. You will be very satisfied and happy with the monetary inflow. The extra expenses might get you a bit anxious towards the end of the month. For businesspeople, the stars foretell success in all their endeavours.
08
Scorpio money horoscope For Scorpio Sun sign natives, the beginning of June 2023 will be average. If expecting increments, you might be disappointed. Work-related travel will be disappointing. Try to defer it to the end of the month. For people in business, the expenses will be high, and you need to plan your month accordingly.  Expenses toward health-related ailments are a possibility. At the end of the month, things will settle down a bit.
09
Sagittarius money horoscope This month will begin on a good note for the Sagittarians. Monetary gains are indicated. Some new source of income is likely to commence. Your expenses might escalate toward the end of the month. The advice is to be mindful and plan your finances well. Businesspeople need to be over-cautious. The possibility of some losses cannot be ruled out. Control your expenses and keep some money backup for the month's end.
10
Capricorn money horoscope Capricorn natives will have some fluctuations in their finances, but overall, the month promises to be good. Do not lend any money as it is not likely to come back. It is a good time to make investments. People in business will score over their competitors and get good business. Partnerships will do well. Try not to invest any money this month and be watchful of expenditure and extravagance. Avoid travel if possible this month.
11
Aquarius money horoscope This month for Aquarians will bring some stress related to money. Your expectations regarding the inflow of money will not be fulfilled. Delays and obstacles might cause stress. Plan the month in advance and cater to unforeseen hindrances. Things will become better towards the end of the month. For businesspeople efforts might be futile and things might not work as expected.
12
Pisces money horoscope Your income will be good, but your expenses will be exceptionally high. You might get a good raise but along with it, there'll be greater expenditures. You will be spending a fair amount on your family. Plan accordingly. You might also spend in acquiring some new skills for yourself. Businesspeople need to plan their month in advance. Some obstacles might upset the inflow of money and stall your growth plans. Profits will come after a delay, towards the latter part of the month.
written by.
Deepa Kochhar
Deepa is a practising tarot card reader and an astrologer. A science graduate, and Jyotish post Visharad from the Indian Council of Astrological Sciences (ICAS), she taught tarot and astrology at her alma mater for six years, and now teaches students online in India and globally. She enjoys playing golf and travelling.