It's Barbie's world, and we're just living in it! The iconic Mattel doll proves that 'life in plastic is fantastic' as she takes us through her adventurous escapades with the gorgeous Ken. With Warnes Bros. bringing the iconic doll to life in Greta Gerwig's Barbie movie, there's a massive buzz around each cast member, from Margot Robbie and Ryan Gosling to Dua Lipa and Simu Liu. Interestingly, the upcoming movie has many versions of Barbies, including President Barbie (Issa Rae), Gymnast Barbie (Kate McKinnon), Doctor Barbie (Hari Nef), Diplomat Barbie (Nicola Coughlan) as well as Mermaid Barbie (Dua Lipa). You'll surely find a character that's tailor-made for you based on astrology. If not, you can always be Ken as well as Midge!
Each character from the Barbie movie embodies traits specific to a particular zodiac sign, whether it's the bold and ambitious Aries or the loyal and loving Taurus. So, which character are you based on your zodiac sign? Read on to find out!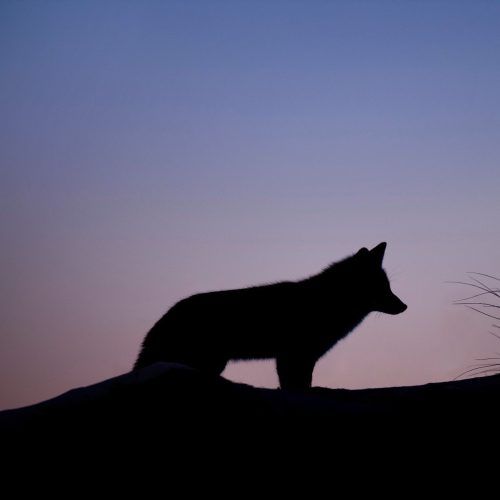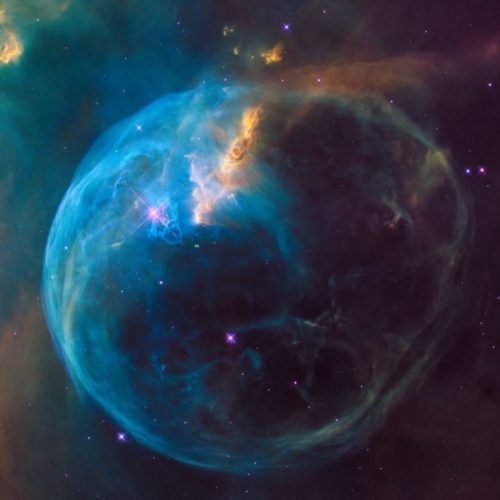 Which 'Barbie' character are you according to your zodiac sign?
1. Aries – Pulitzer Prize-winning Barbie No one screams passion and confidence like an Aries, always striving for excellence with their relentless determination. The Pulitzer Prize-winning journalist Barbie (played by Ritu Arya) best represents the zodiac sign with her outstanding credentials in Barbie Land. Competitive, motivated as well as domineering – this character embodies Aries in every way.
2. Taurus – The OG Barbie Just like the original Barbie (played by Margot Robbie), Taureans exude the main-character energy. They love pleasure and indulgence, can be both gentle and fierce, and have a penchant for style and luxury – much like our protagonist. Moreover, the OG Barbie perfectly emulates the timeless elegance as well as grace associated with this sign.
3. Gemini – Author Barbie

Image credit: barbiethemovie/ Instagram
Intellectually curious as well as quick-witted, Gemini-born folks can weave interesting plots and stories with their thinking abilities. Therefore, the Author Barbie (played by Alexandra Shipp) best represents them. Geminis can charm anyone with their innovative and playful persona, while their imaginative skills translate into great verbal or writing roles like that of an author.
4. Cancer – Midge The protagonist's best friend Midge (played by Emerald Fennell) perfectly represents the nurturing, sensitive as well as loving Cancer zodiac sign. The mother of all zodiacs, Cancerians have maternal energies that keep them glued to family and they are quick to adapt to caregiver roles, just like Midge.
5. Leo – Ken Drama-loving, always dressing to impress as well as the centre of attention at every gathering, Leos will definitely relate to the doll's charming boyfriend Ken (played by Ryan Gosling). The incredibly popular man of the franchise, Ken passionately loves Barbie and would do anything for her in times of crisis, much like the fiercely protective Leo.
6. Virgo – Doctor Barbie Known for their logical and practical approach to life, Virgos embody Doctor Barbie (played by Hari Nef) in the best way possible. This Earth sign is on a mission to heal the world with their committed as well as hard-working nature. Their meticulous attention to detail also makes them the perfect candidate for a care-giver, much like this character.
7. Libra – Supreme Court Justice Barbie Librans are the embodiment of fairness and justice, always striving to attain balance like the Supreme Court Justice Barbie (played by Ana Cruz Kayne). Furthermore, the sign's brain works best in peacekeeping professions as they're well-equipped to understand all sides of an argument. In addition, Librans are a little self-absorbed and hate confrontation, so you better not question their judgement!
8. Scorpio – Mermaid Barbie Strong as well as independent charmers of the sea, mermaids are discreet and secretive in their pursuits just like the Scorpio. The Mermaid (played by Dua Lipa) swims fearlessly through life, unbothered by others' approval. Nobody messes with the turbulent and deadly Scorpio, who thrives in extreme as well as challenging situations.
9. Sagittarius – Diplomat Barbie Wise beyond their years, Sagittarians aren't afraid to speak their minds. This is what makes them the best candidate for Diplomat Barbie (played by Nicola Coughlan). They're also risk-takers who like doing what they do, when they want to do it. This doll is always ready to take on the world and is quite the trailblazer.
10. Capricorn – President Barbie If a Barbie was to ever run the world, it would definitely be a Capricorn! People belonging to this zodiac sign are born leaders with high ambition as well as resilience. Since Capricorns love to deliver beyond expectations and have a unique balance of confidence and humility, their traits fall in liaison with our President avatar (played by Issa Rae).
11. Aquarius – Nobel Prize-Winning Barbie Unique and creative in their endeavours, Aquarius-born folks never suffer a drought of inspiration and moreover, see patterns in things other people might not notice. These traits surely reflect the Nobel Prize-Winning doll (played by Emma Mackey). Moreover, Aquarians are best suited for social work and humanitarian causes, thanks to their progressive thinking towards making the world a better place.
12. Pisces – Lawyer Barbie The practical, diligent as well as attention-focused zodiac sign will fight for justice at any cost, just like the Lawyer Barbie (played by Sharon Rooney). The selfless sign is also always ready to help others without expecting too much in return. These empathetic beings forge deep emotional ties with their subjects and their sharp minds help them in their quest for truth – whether in or out of the courtroom.
Over the years, The Barbie franchise has treated us with memorable characters including our favourite Princess Rosella from Barbie as the Island Princess or Blair Willows from Barbie: Princess Charm School. We cannot wait to see what the new movie has in store for us!
(Hero and feature image credits: barbiethemovie/ Instagram)
This story first appeared on Lifestyle Asia Kuala Lumpur
Frequently Asked Questions (FAQs)
Question: What is Barbie's zodiac sign?
Answer: Considering that Barbie was first introduced by Mattel Inc. on March 9, 1959, the iconic doll's zodiac sign is Pisces.
Question: What Barbie character is Pisces?
Answer: The practical, diligent and attention-focused Pisces zodiac sign will fight for justice at any cost, just like the Lawyer Barbie in Greta Gerwig's 'Barbie' movie.